13 types of content marketing for nonprofits

By Corinna Keefe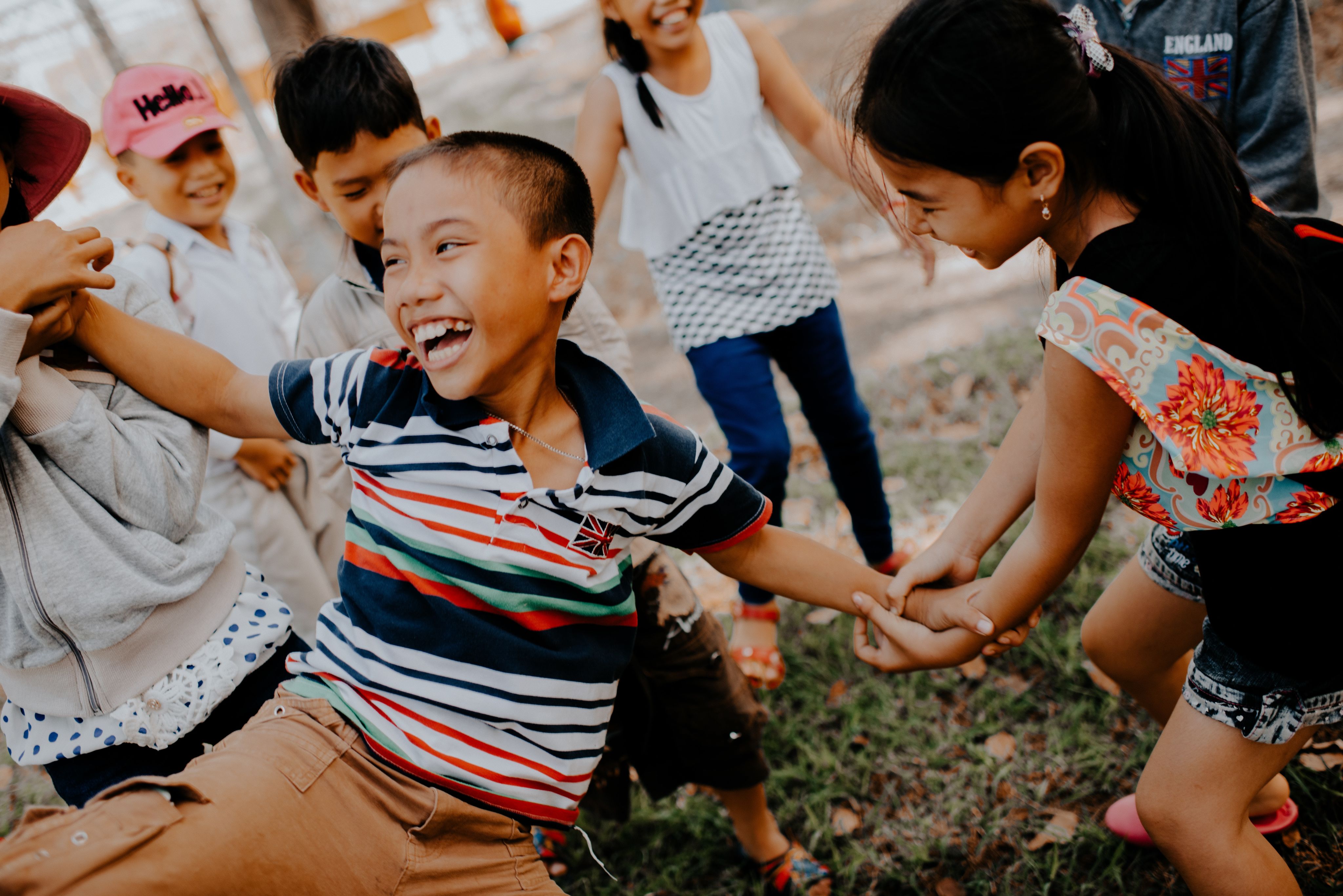 What types of content work best for nonprofits? When budgets and time are tight, finding the right content marketing strategy matters.
In this guide, we'll look at how content fits into the digital marketing strategy for nonprofits. We'll also dive into the nuts and bolts of building out a specific content strategy for your nonprofit, with 13 different content formats for you to consider, create, and conquer.
But let's start at the beginning. What is content marketing? And how does it apply to nonprofit organisations?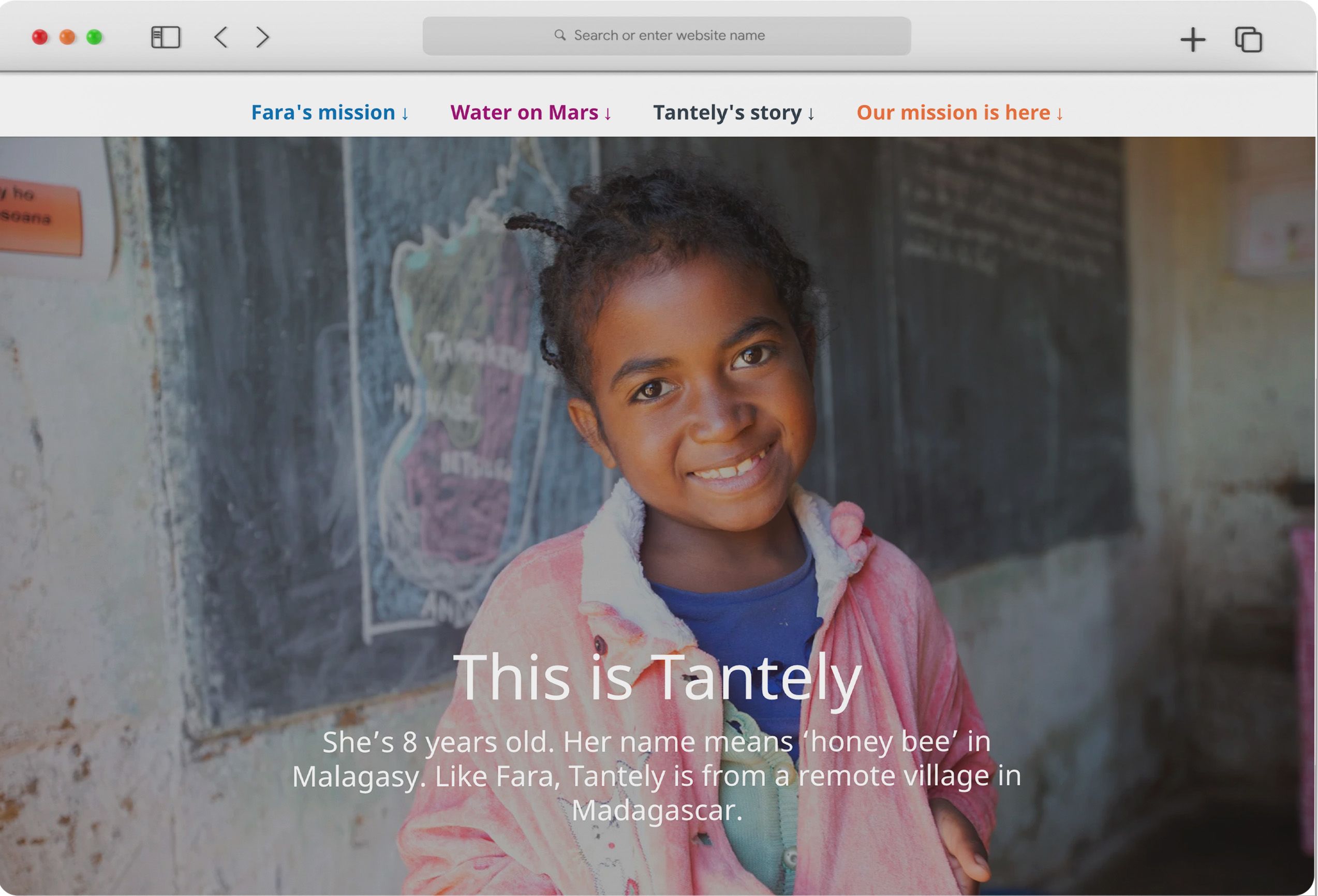 What do the BBC, Salesforce Ventures, and Penguin have in common?

They publish stunning, interactive web content with Shorthand. And so can you, for free. No code, no credit card, and no commitment required.
Start publishing.
What is content marketing?
Content marketing is a type of marketing that uses content to educate, engage, and inspire a target audience. The content can be long or short, visual or verbal — whatever works best to achieve your marketing goals.
That definition is intentionally broad. Content marketing involves a huge range of formats and approaches – including content marketing strategies that are tailored for nonprofits.
It can cover videos, podcasts, short blog posts, email marketing, landing pages, magazines, longreads, ebooks, and even games. It even extends to social media platforms like LinkedIn and Facebook, where longer pieces of content can be repackaged as brief clips, quotes, and extracts.
The best content marketing aims to help the reader. It persuades consumers (or new donors) by explaining, educating, and entertaining, rather than aggressively pursuing conversions.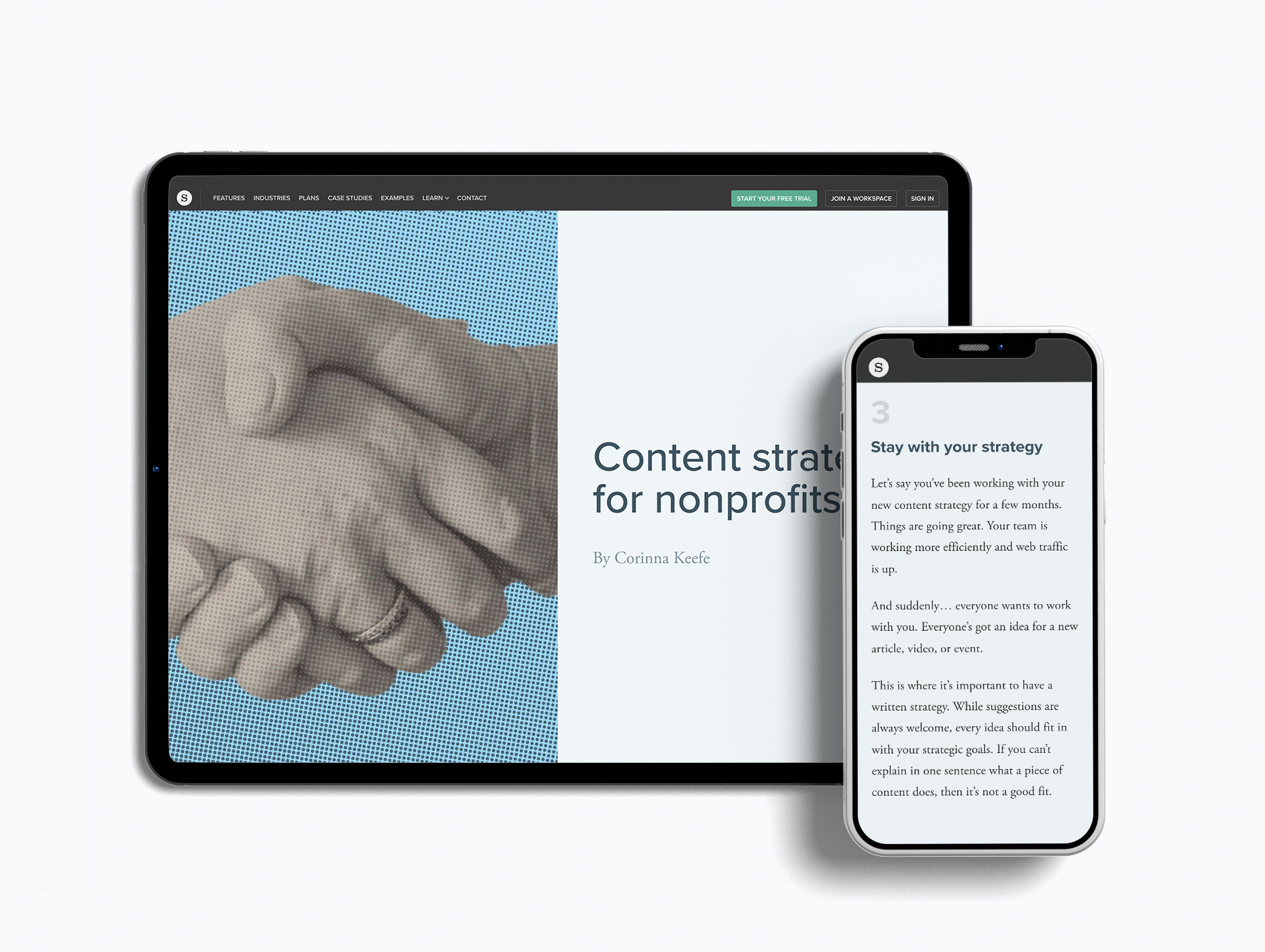 But the same strategies that work for a new software platform with masses of venture capital are not going to be right for a nonprofit organisation with a tight budget and complex goals. Nonprofit content marketing is unique.
Find out more about digital storytelling and how it can help you connect with your audience. Read our free ebook.

How content marketing for nonprofits is different
The main difference for nonprofit marketing teams is right there in the name: it's not for profit. While other businesses might chase growth or sales value, your organisation's mission is different.
Your job as a nonprofit content marketer is often to find, engage, and retain supporters. And you can't always offer any immediate benefits to supporters, only the warm glow that comes from doing good.
Support can come in many different forms, from fundraising and advocacy to volunteering and letter-writing campaigns. Most of these ways of showing support are a bigger commitment than simply making a purchase, so you have to work correspondingly harder to engage your audience. All nonprofit professionals know how difficult it can be to get people's attention, let alone hold on to it.
Nonprofits are also under pressure to do more, with less. Limited resources mean that you need to focus on the most effective publishing platforms and distribution channels, instead of testing a scattershot approach. But please note: "effective" doesn't mean "conventional". Trying new formats and being creative can often pay off.
Content marketing strategies for nonprofits
Every nonprofit will have a different approach to their content marketing strategy. The key things to consider are:
What are your goals? Every piece of content should serve a specific goal or metric – whether that's donations, volunteering, or signatures on a petition. If you can't explain the goal of a piece of content in a few sentences, then you might need to rethink it.
What resources do you have? Not just your skills, budget, and software, but also your access to interview subjects, sources for stories, and so on. The scope of your content plan and editorial calendar will depend on your team being able to develop a repeatable content creation process.
Who is your target audience? This is true of all your marketing efforts. Understanding your audience personas will go a long way towards choosing your content formats, topics, distribution strategy, and marketing tactics more broadly.
How will you share content? Content can never be great until someone sees it. It's not enough to just publish another blog post on the company website; you need a distribution strategy.
How far ahead can you plan? The best content plans — as with the best marketing plans — are usually a mix of long term planning (up to a year ahead), with space left for topical marketing campaigns and news-related content.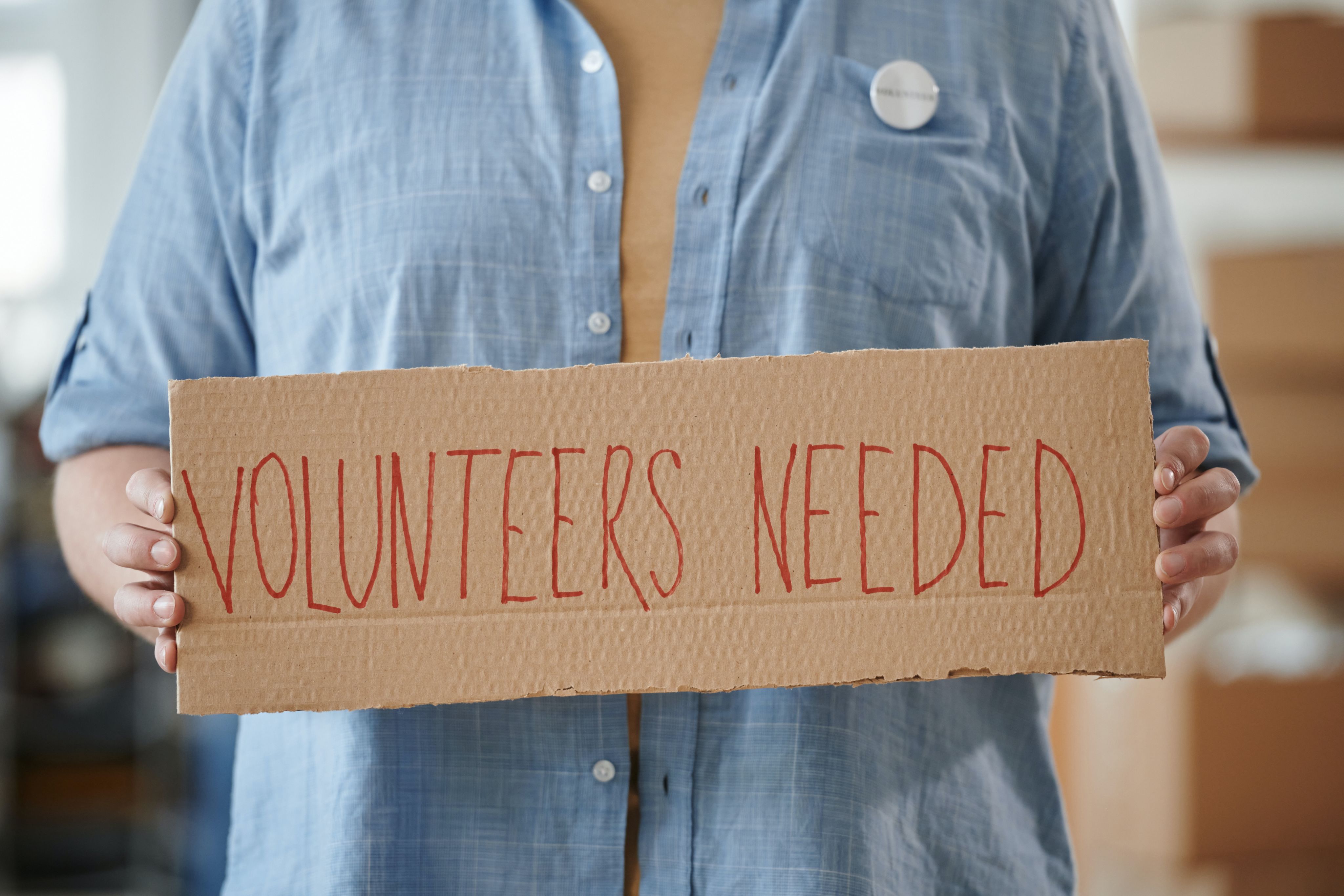 Answering these questions will empower you to create exciting, original content. To help you get started, we've collected 13 of our favourite content marketing types for nonprofits.

13 content types for nonprofits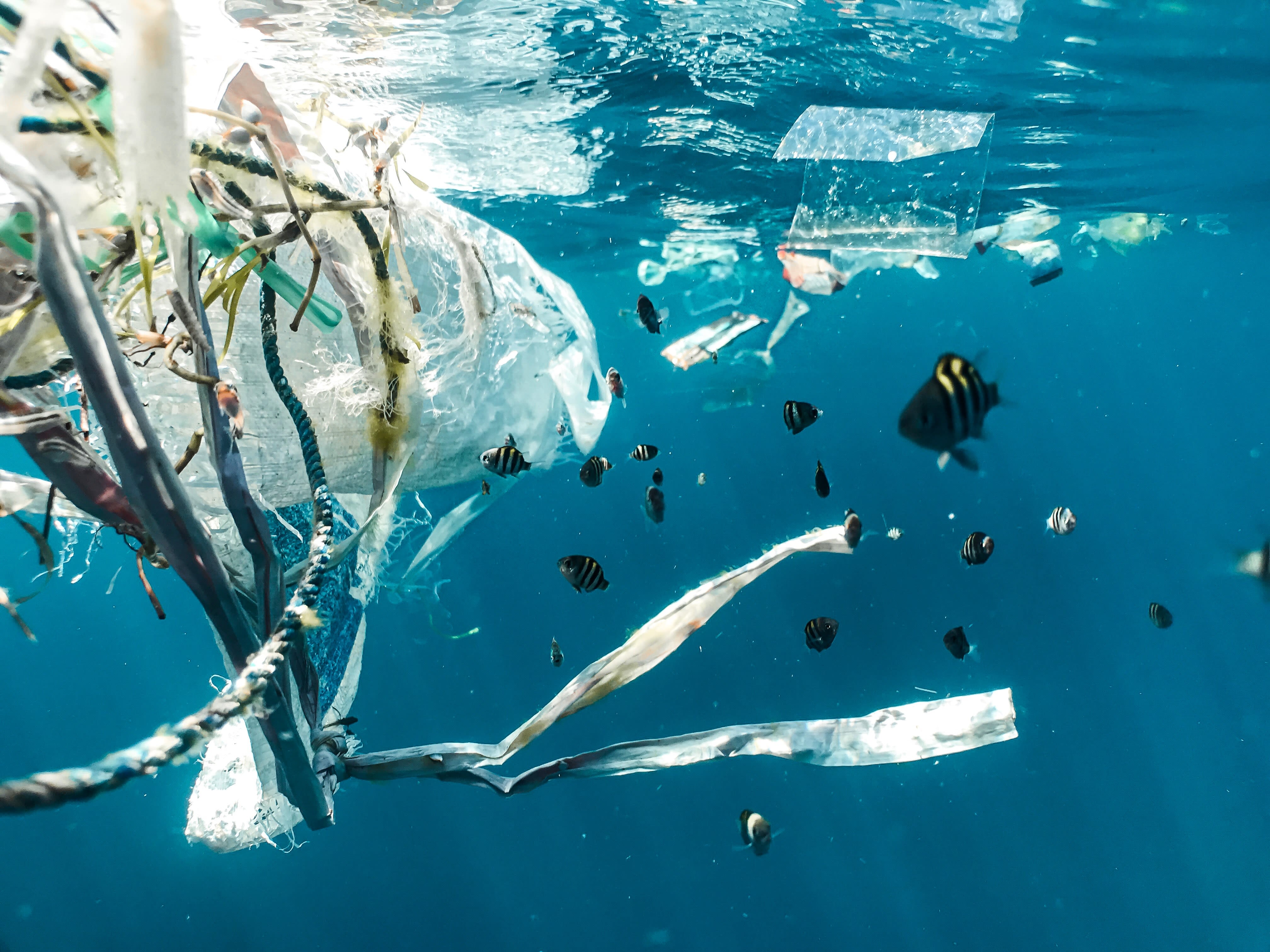 #1 SEO content
We'll start with content for search engine optimisation (SEO), since it's often the first type of content that people think of. From blog posts to web pages, this type of content aims to show up in the top search results for popular keywords.
SEO can be very useful for reaching a wider audience. However, you'll need to be realistic about your goals.
The more popular a search term is, the harder it will be for your content to rank highly. If your nonprofit works in a crowded field, then you'll be competing against some of the world's biggest foundations for views and clicks.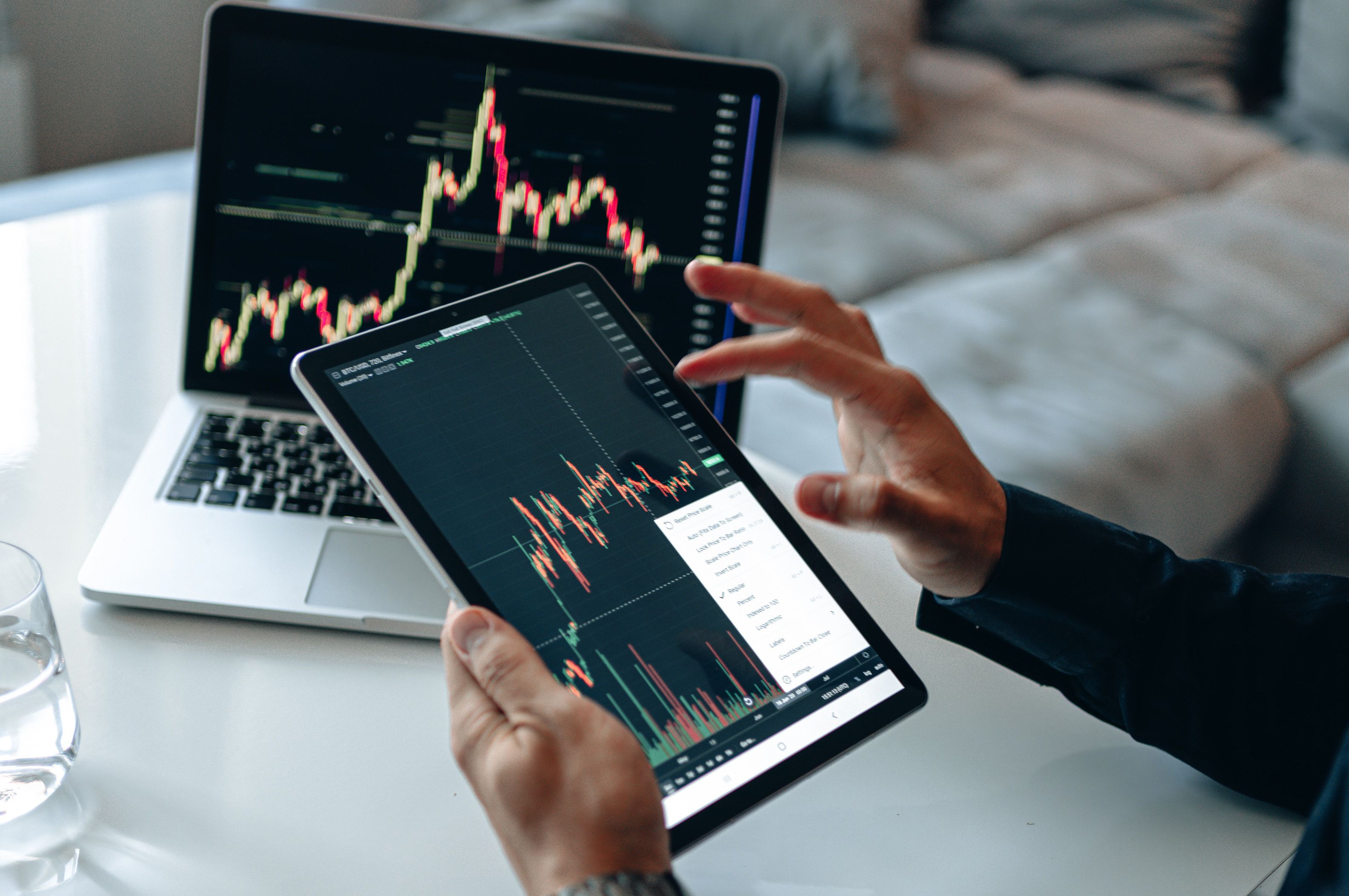 More popular search terms are also likely to attract more visitors outside of your ideal donor profile. These folks might read your content, but are very unlikely to donate or contribute to your mission.
If you go down the SEO route, you'll need to choose your target keywords carefully. The trick is to find key terms that are niche (so there's not too much competition) but still get significant online traffic.
#2 Annual reports
OK, hear us out. Annual reports have a grim and grey reputation… but it doesn't have to be that way.
The purpose of an annual report is to show your impact, activity and expenditure for the year. And if you're doing good work at a nonprofit, that should be exciting news.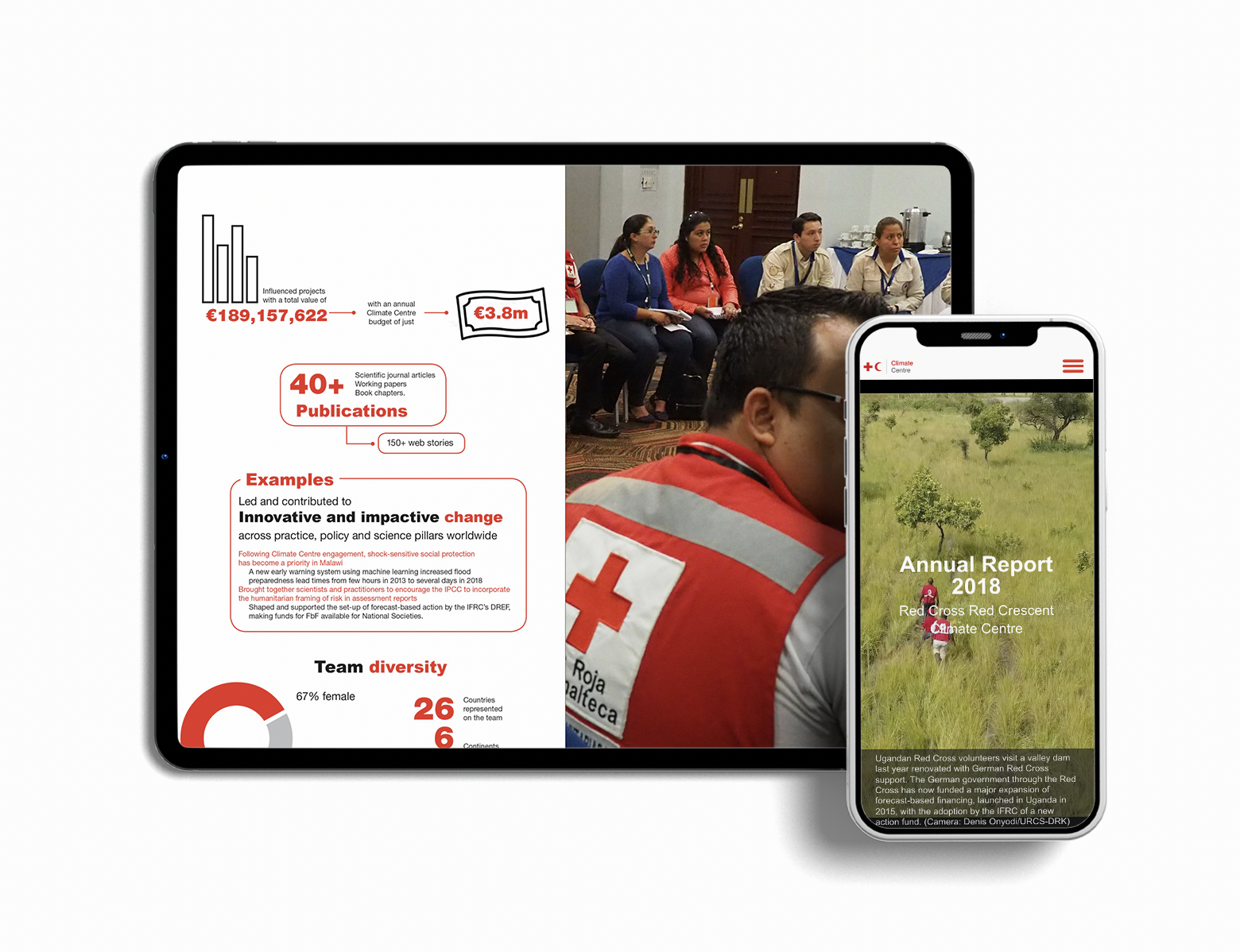 In the past few years, we've seen nonprofits turn their annual reports into visual, interactive content that raised their profile and proved their bona fides. We like this type of content marketing so much, we wrote a step-by-step guide to building your own.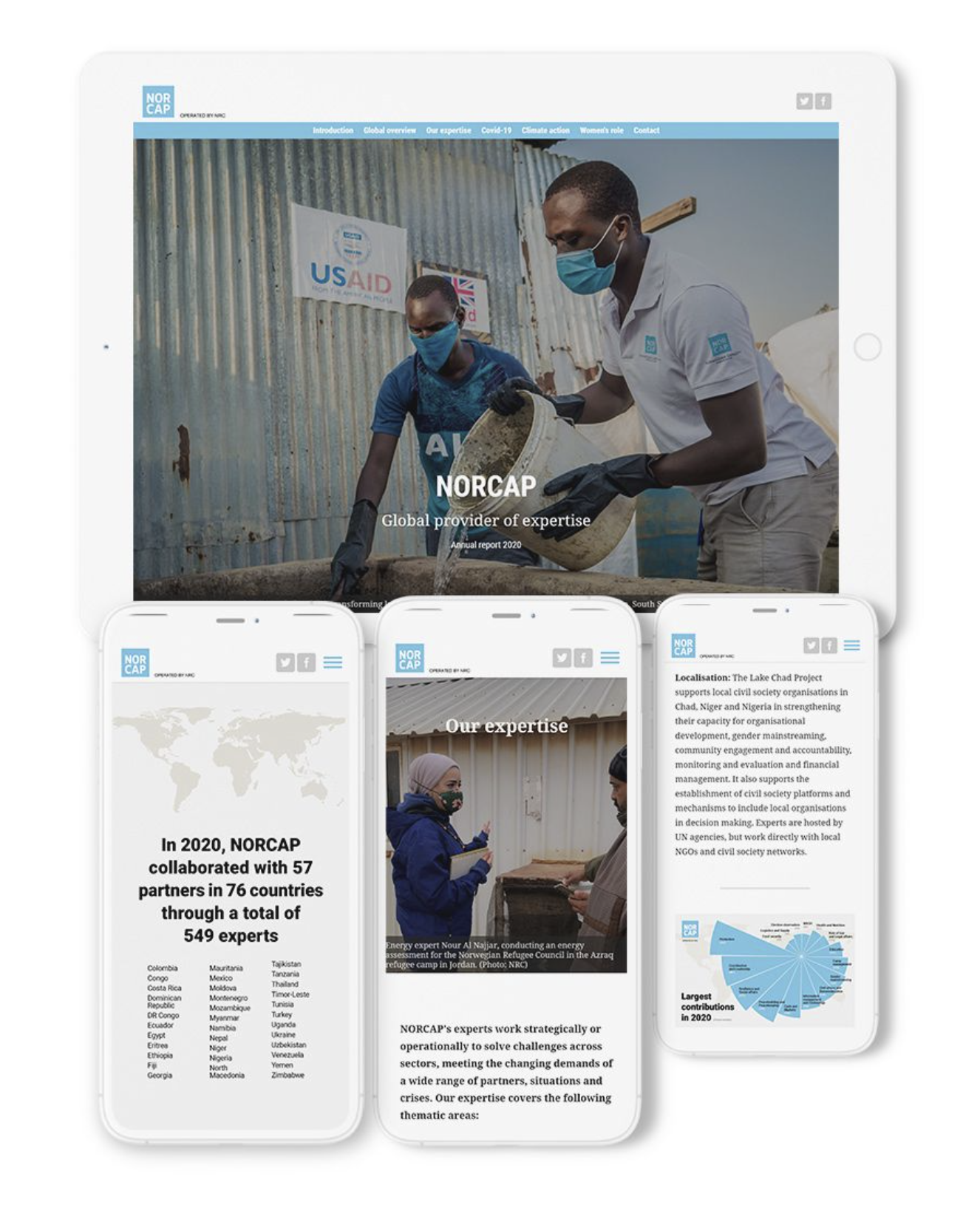 #3 Social media
Social media is the home of short content, but that doesn't exclude it from content marketing. You can still educate, engage, and inspire in 250 characters or less.
There are two ways to run a content marketing initiative on social media:
Repackaging extracts from longer content. This is a great way to get more value from your original content without investing too much time or money.
Creating original short-form content. This could take the form of brief explainer videos, live discussions, or even profile takeovers. It's important that your content should match the overall tone of your social media so that followers respond well.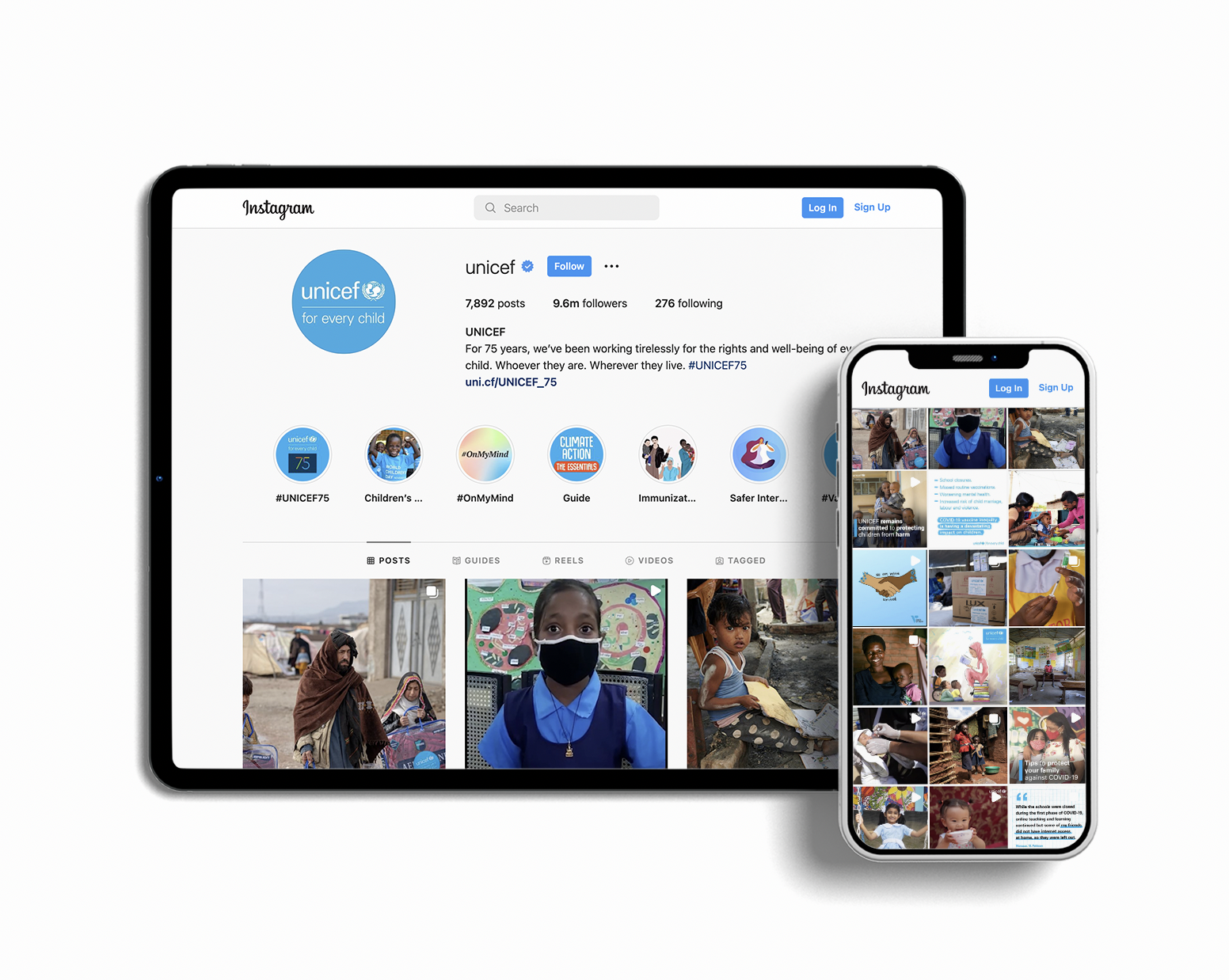 #4 Special investigations
Nonprofits have insights, experience, and a perspective that other sources may miss. So you're perfectly placed to create content around special investigations and reports.
Take this example from Cancerfonden, a Swedish nonprofit which supports research, education and policy-making on cancer. They released a special report on access to screening programs.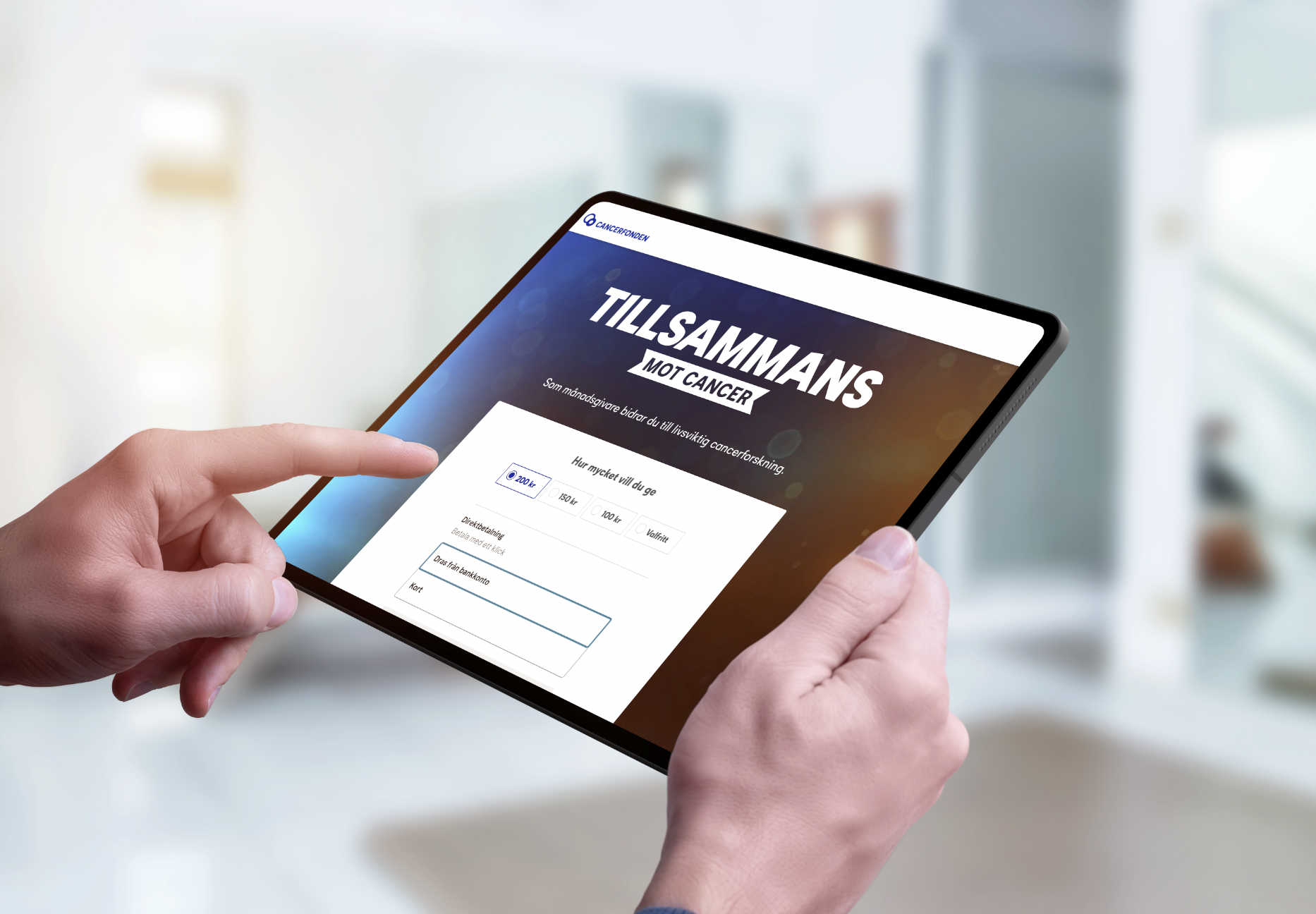 Reports like this can support your content marketing strategy in two main ways:
Attracting media attention. New research and reporting is a valuable resource for news outlets. If you want to get an issue back in the news, offer new information.
Increasing domain authority. As we've seen, ranking in search engine results can be extremely difficult. But if your website is considered an authoritative source of information, you may rank higher.
#5 Virtual entertainment
Businesses and nonprofits have just begun to experiment with virtual entertainment and games as content marketing. For this type of campaign, your imagination really is the limit.
For example, Sydney Opera House rode the trend for escape rooms by creating their own online challenge. Players had to solve online puzzles and clues to explore the opera house, in an event that crossed over onto social media.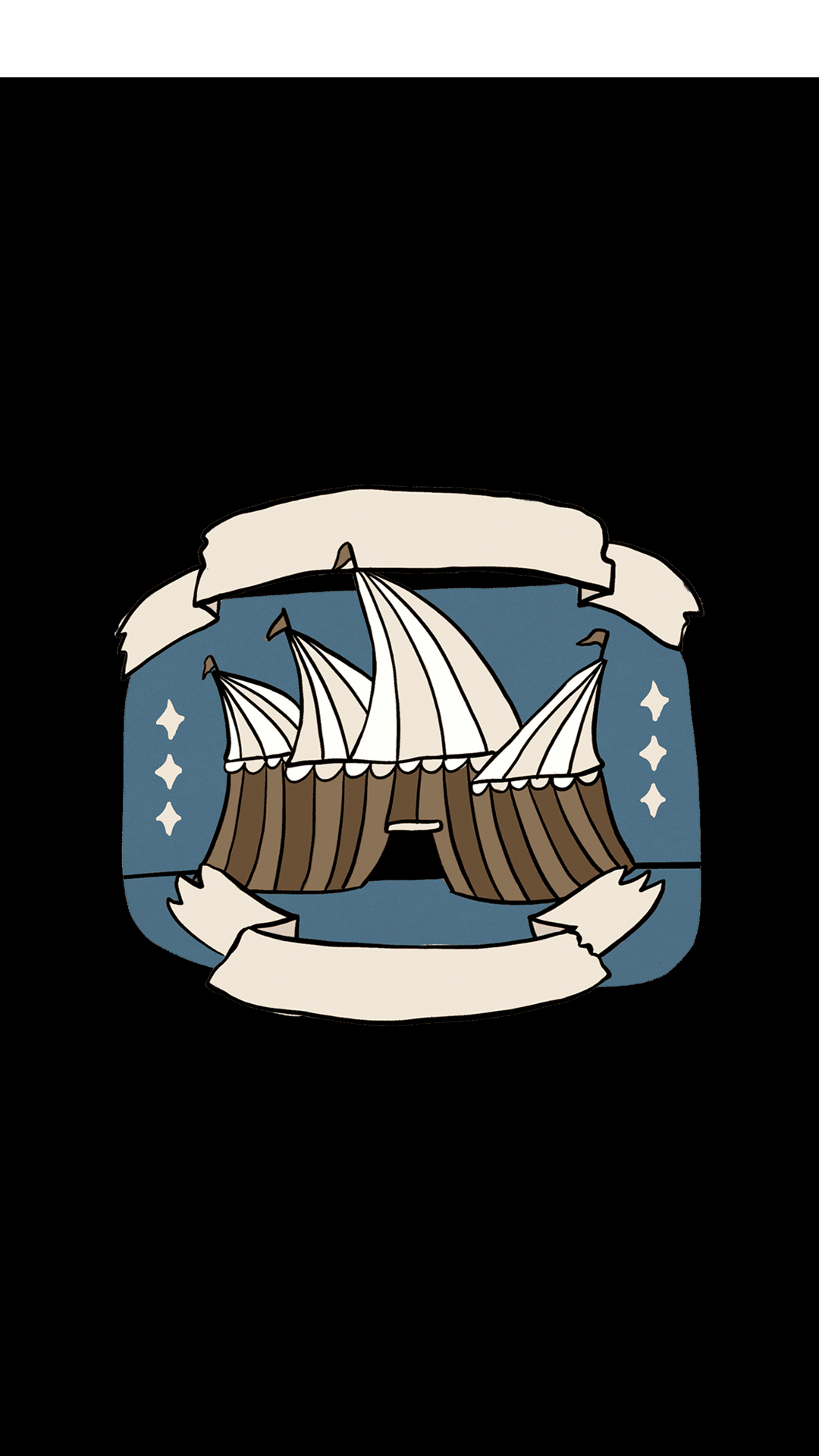 We've also seen companies build platform games, set craft challenges, and produce recipe books, all in the name of content marketing.
One particularly successful example is the Marine Stewardship Council's sustainable cookbook, which won them over a million page views and 500,000 unique users.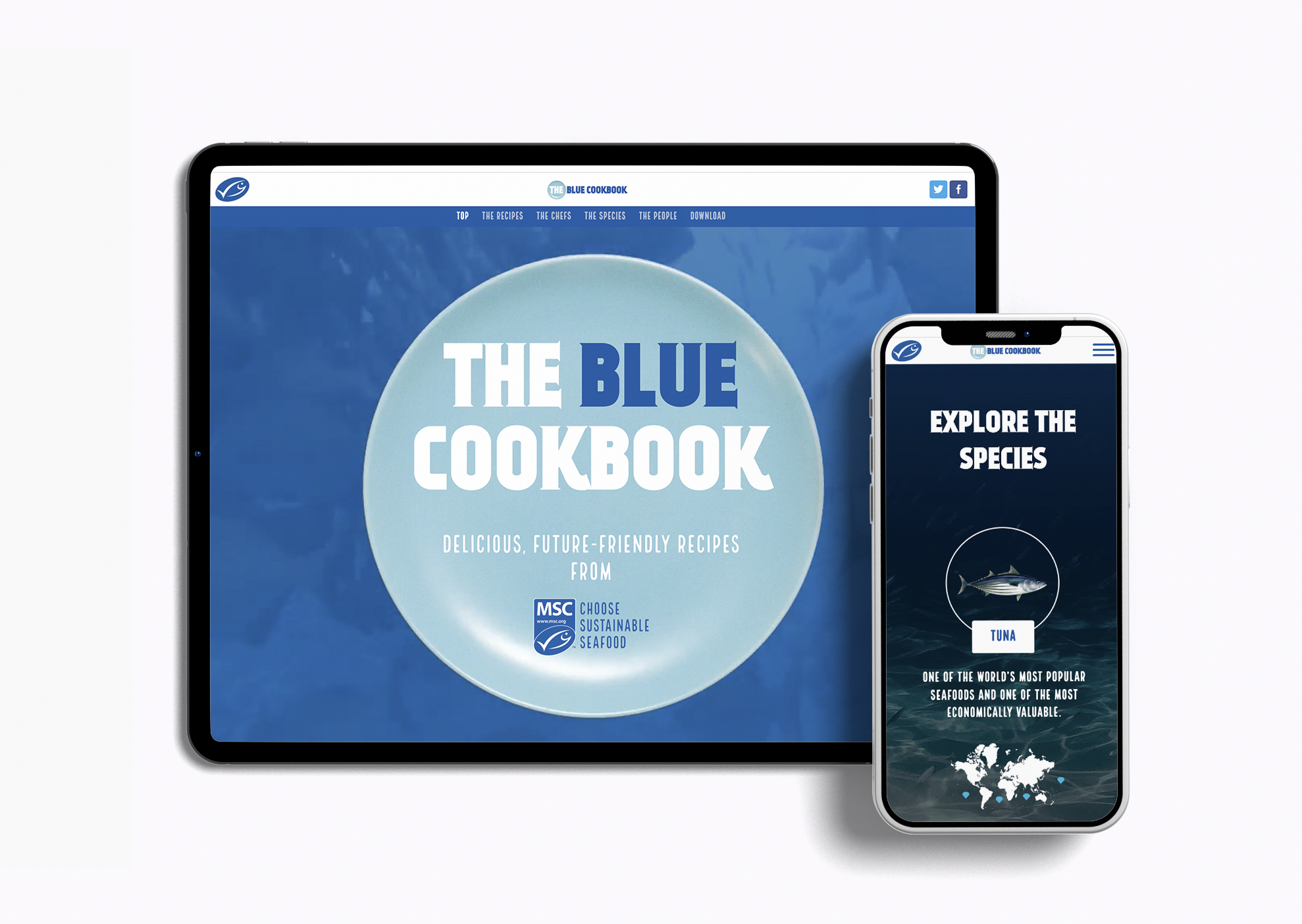 #6 Virtual galleries
There are more conventional ways to explore art galleries and opera houses, too. We've seen nonprofit galleries and museums embrace virtual exhibitions as a way to reach more people and share more of their collections.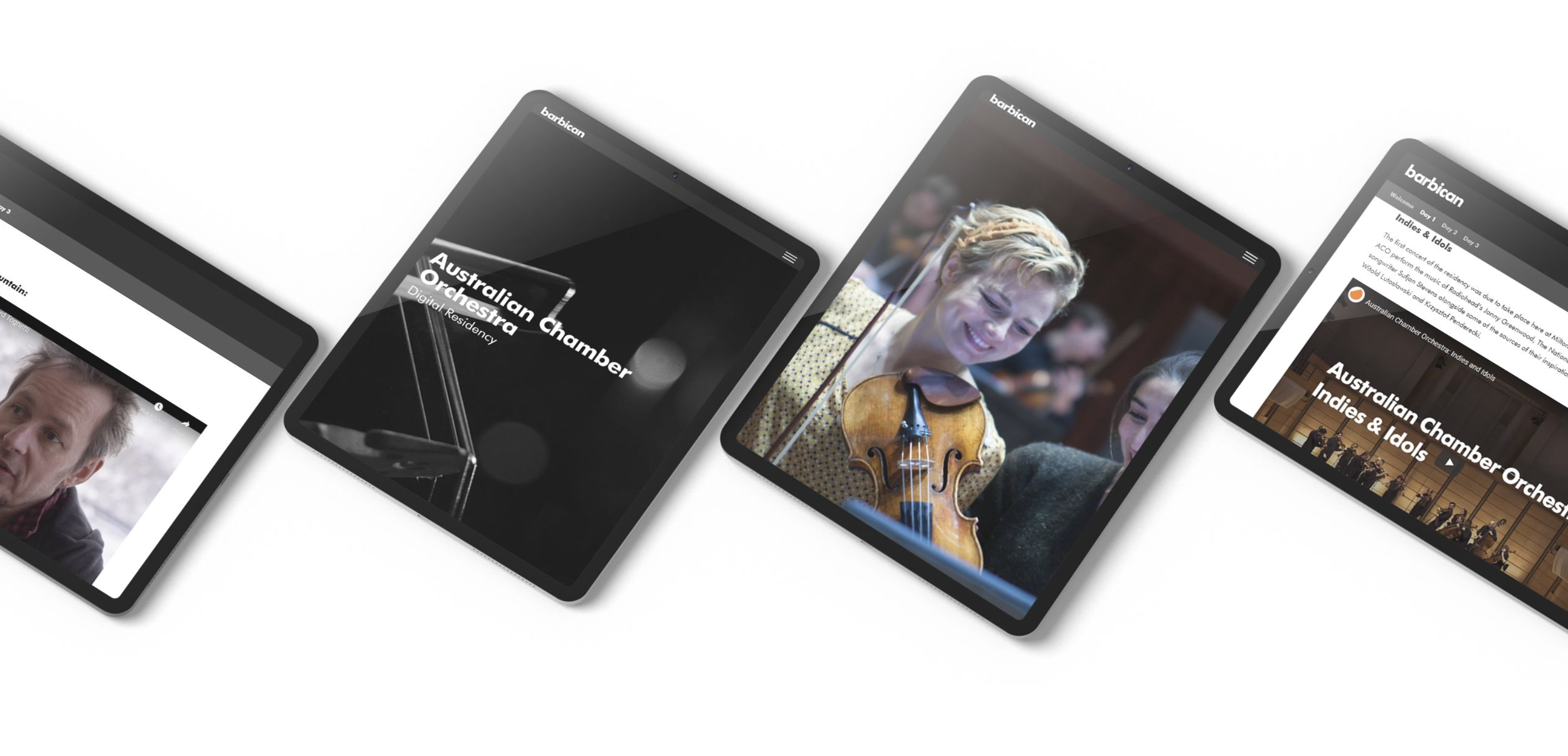 Take the Art Brut exhibition from the Barbican in London. This collection delved into the history of Art Brut, also known as Outsider Art. It served as both an advertisement for an upcoming exhibition in the physical world, as well as a detailed guide that anyone could access and explore.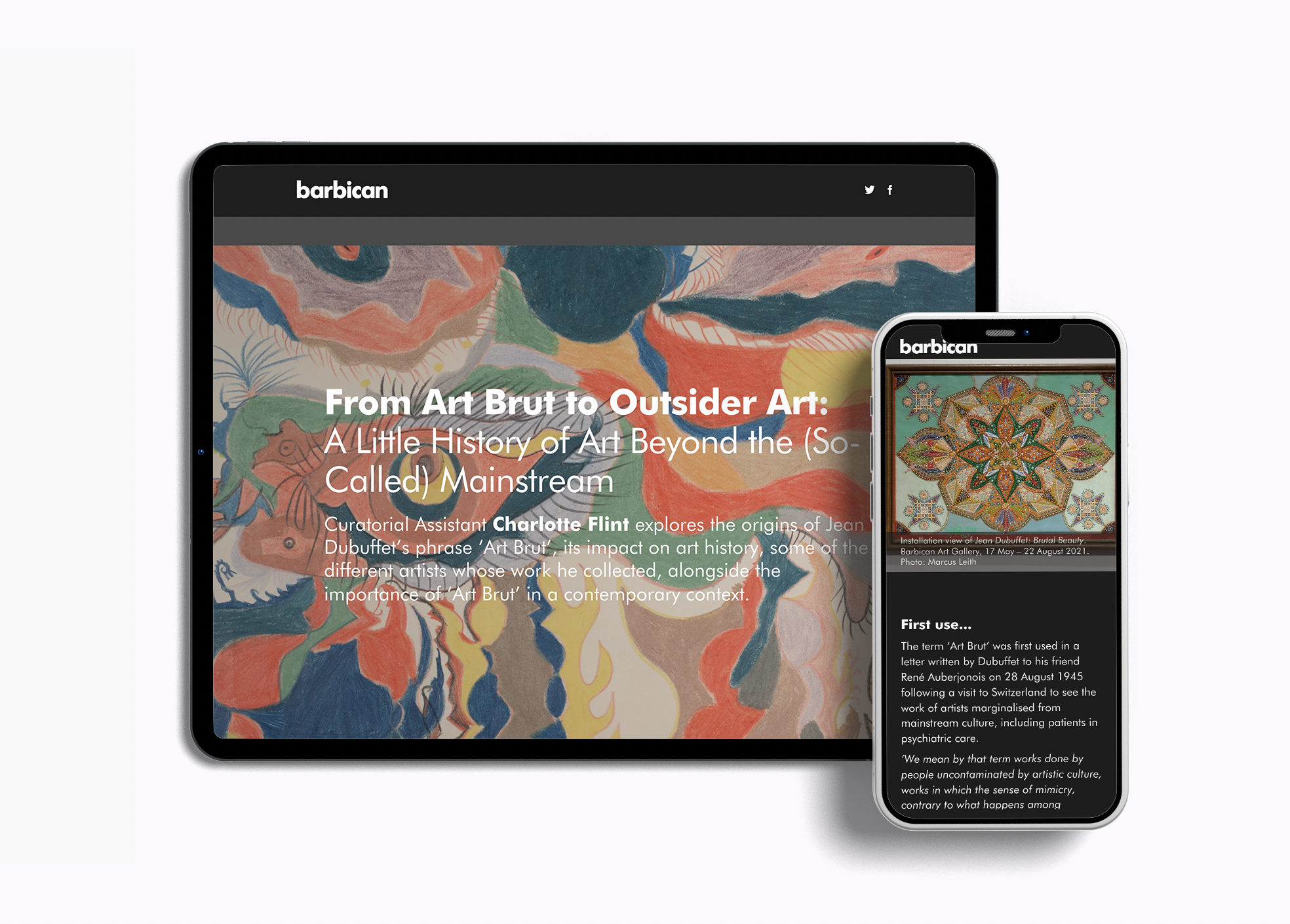 #7 Analysis and opinion
We've already seen how nonprofits can lead the conversation by releasing special research and investigations. They can also contribute to public conversations, awareness and policy by sharing their own analysis and opinion.
Earlier this year, the National Association of Head Teachers released their analysis of the UK government's post-pandemic recovery policies for schools. It was a timely, authoritative piece that made sure schools and teachers were part of the policy discussion.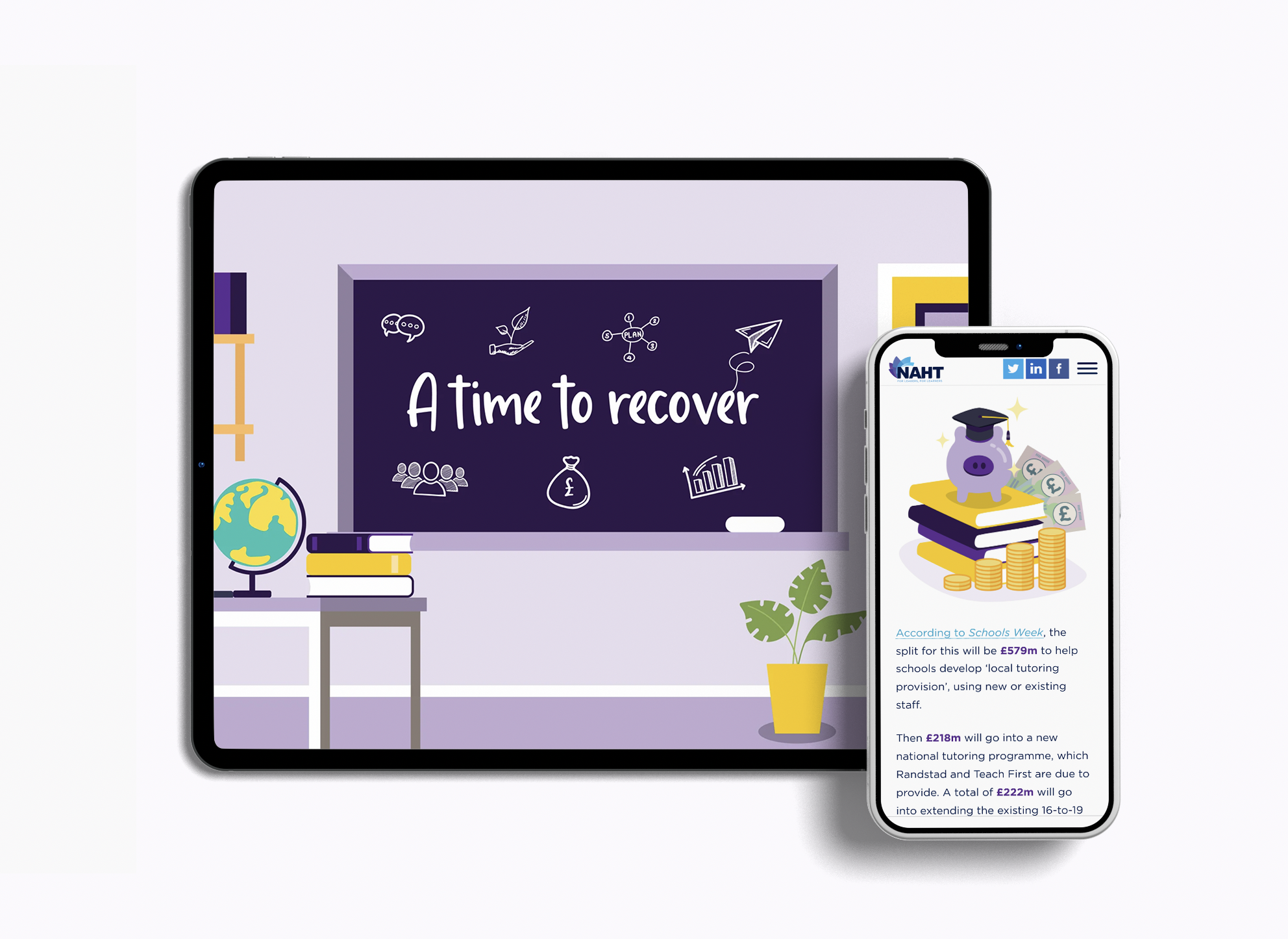 #8 Thought leadership
Some of the most successful content marketing is interactive. As well as engaging your audience, it encourages them to contribute their own ideas and insights – enriching your content at the same time as empowering viewers.
Digital storytelling makes it possible to start an informed discussion and collect responses easily, in the form of comments or social media conversations.
One such example is this report from the Hamilton Commission on diversity and Black representation in motorsport. It uses a mix of statistics, interviews, infographics, and personal stories to make its case, followed up with targeted recommendations and calls to action for sports, schools, and higher education institutions. It sparked thousands of shares and comments online.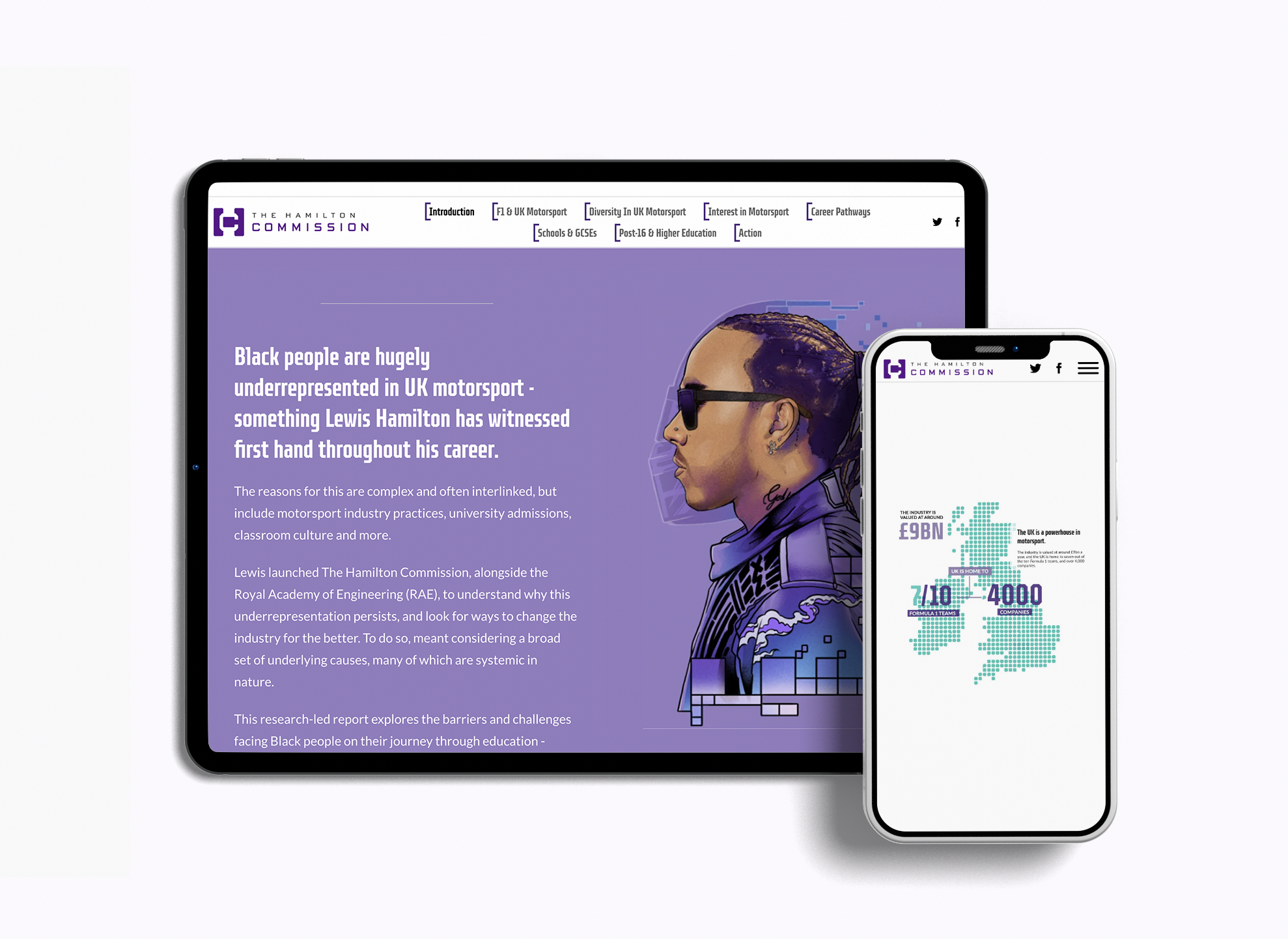 #9 Visual storytelling
Publishing content online is ideal for visual storytelling. You can show photos in full, glossy detail, illuminate statistics with colour and movement, and use illustrations to set the tone of a piece.
Images used to be the weak point of digital storytelling. Remember the frustration of clicking through tiny image slide shows (and a few years before that, the hours required to download a single grainy image)?
The latest generation of publishing platforms allows you to display high definition images, fade illustrations in and out, and even zoom in on key elements of an image.
And with amazing free stock image libraries, it's easier than ever to produce great visual content.
In this example, the Norwegian Refugee Council used a series of portraits of Afghan children to put faces to the crisis there as winter draws in and aid dries up.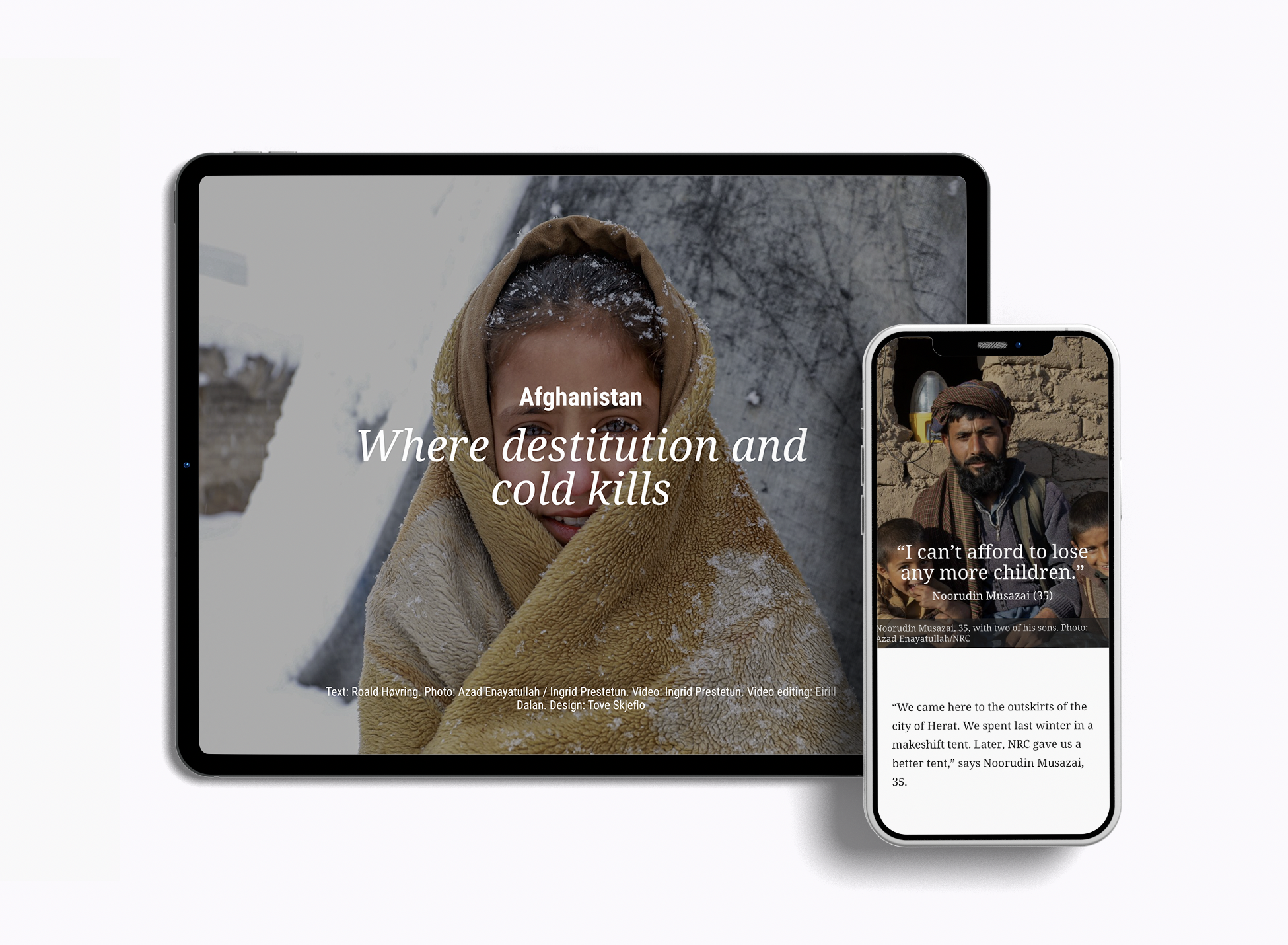 #10 Virtual events and webinars
Content doesn't have to be created in advance and then distributed. Content marketing can also include live events, such as panel discussions, webinars, and Q&A sessions.
Online platforms have made virtual events accessible to more people than ever before, reducing the barriers of distance and disability. The result is a richer public conversation – as well as more diverse and exciting events.
Virtual events and webinars are often best used alongside other forms of content marketing. For example, you could pair a new policy report with an online discussion to kick off the public conversation and get more press attention.
#11 Podcast series
It's 2021, and it seems like everyone has a podcast. There's a good reason for that: podcasts are a fantastic way to tell a story over time. You can build a loyal and engaged community around a podcast that slowly explores its subject.
Like virtual events, podcasts also lend themselves well to content combinations and repackaging. You can edit podcast transcripts to use as articles, embed audio quotes into blog posts, and post extracts on social media.
The challenge for many nonprofits is to put a human face and voice on the cause they support. Podcasts can bring the voices of people in need, subject experts, and volunteers directly into the homes of your target audience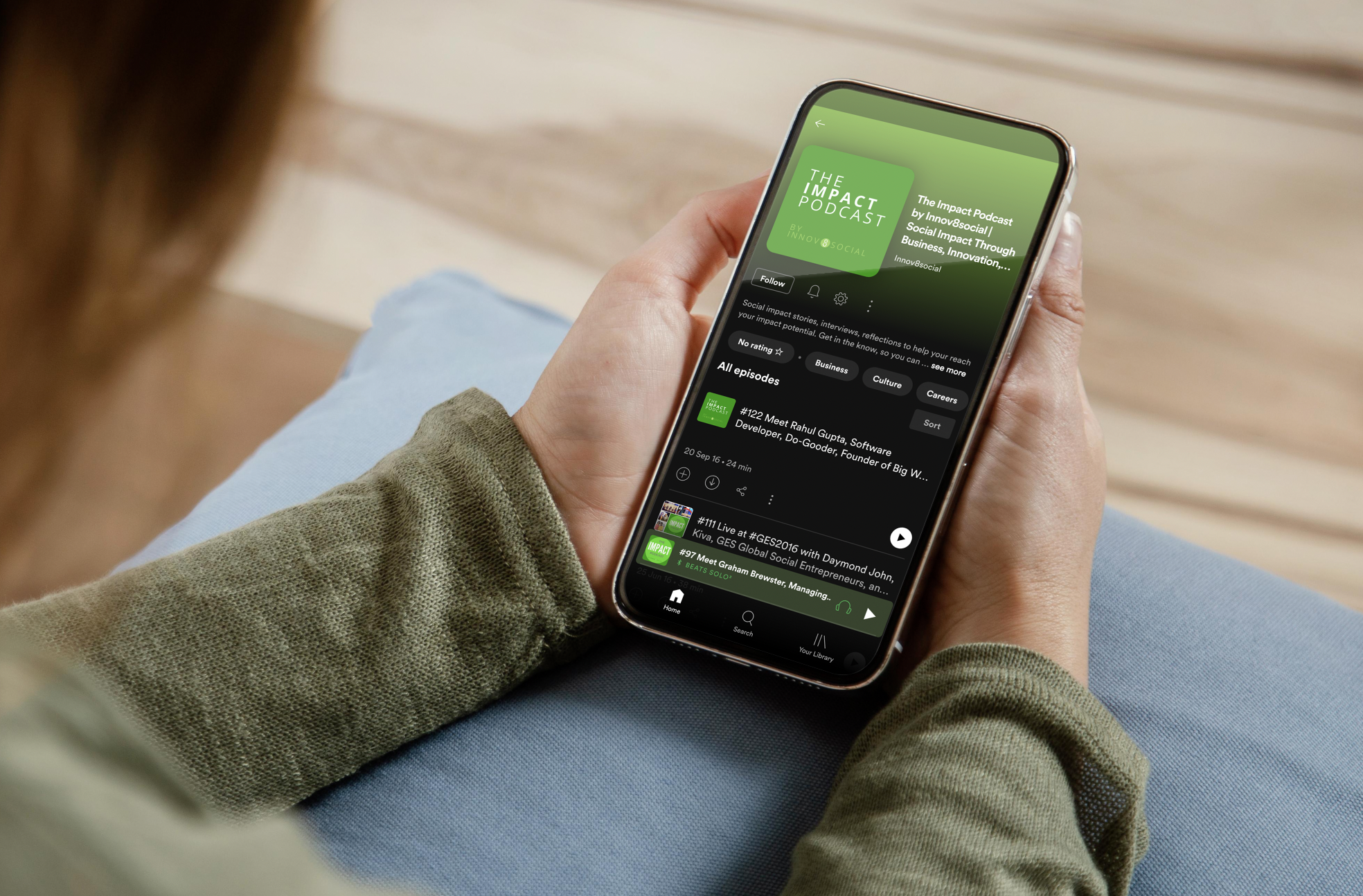 #12 Video content
Video is the most popular content format on the internet as a whole. Over 500 hours of video are uploaded to YouTube every minute, and over 1 million video calls are made.
And that popularity extends to content marketing, including interviews, live streams, short films, explainer videos, and documentaries. Video can stand alone or supplement other media – for example, as a quick introduction to a long read, or a multimedia element in a virtual gallery.
#13 Interactive stories
Interactive stories are the latest frontier in content marketing, including content strategy for nonprofits. Film-makers, storytellers and campaigners have found that when you give your audience the chance to shape a story, they engage with it on a deeper level.
You could create a Choose Your Own Adventure-style report, where readers can decide to follow the story of different individuals to learn more about a wider issue (for example, tracing the journeys of refugees to safety). Or you could create a problem-solving game where users try to solve some of the problems that your nonprofit faces (for example, the logistics of delivering medicine to an isolated area).
Nonprofit content teams are just starting to explore the possibilities of interactive stories, and we're excited to see what they come up with.
Corinna Keefe is a freelance writer specialising in tech, heritage and education. Originally from the UK, she has lived and worked in 10 different countries.
Create content that's different
There are so many different ways you can create valuable content to help your nonprofit stand out. But whatever format you choose, you'll need a fast, flexible digital publishing platform to support your work. Start creating your next project with Shorthand.