The definitive guide to digital storytelling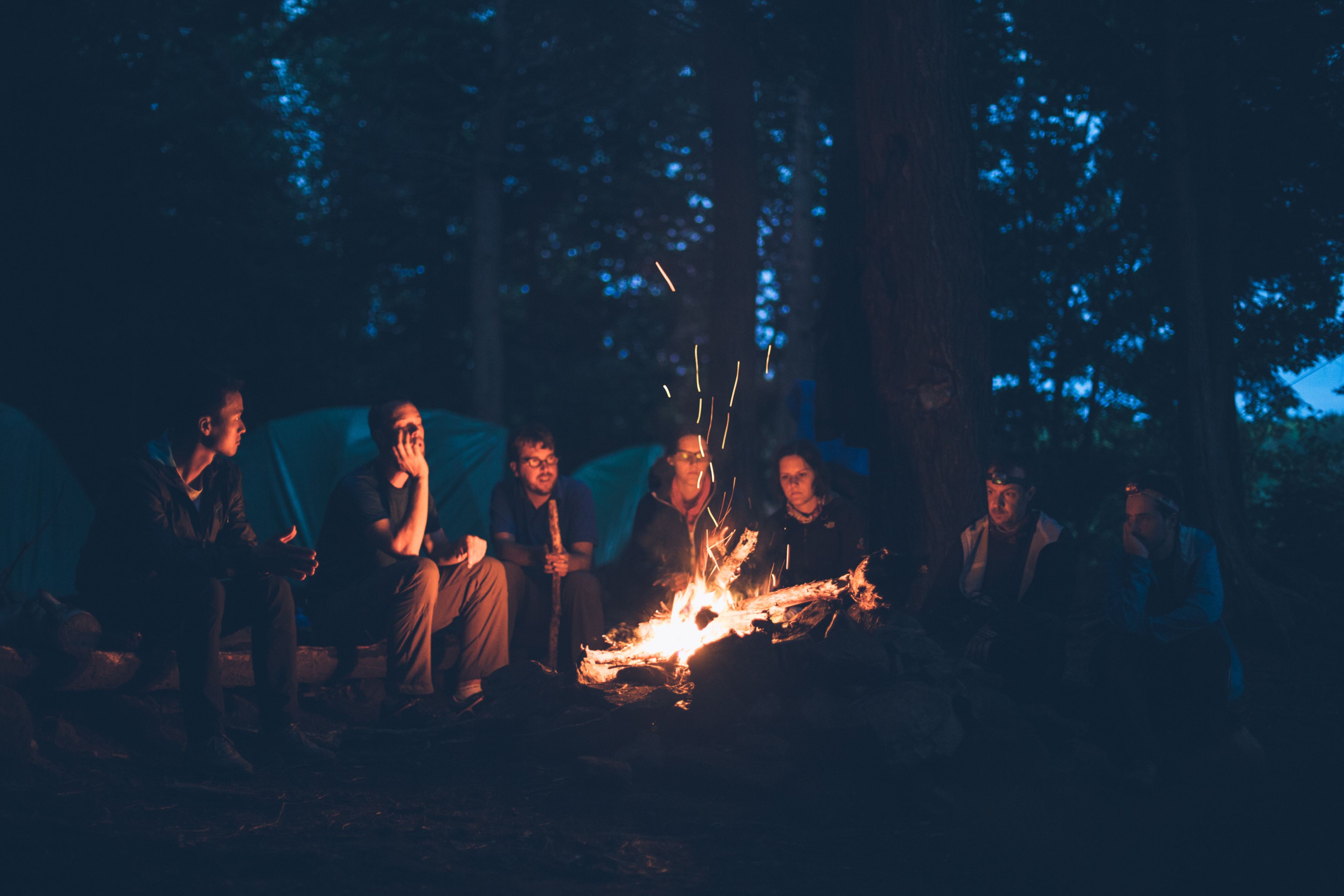 Welcome to the definitive guide to digital storytelling! This guide is the world's first comprehensive introduction to digital storytelling for content professionals.
In this guide, we will:
Explain what digital storytelling is, and how it differs from other content published on the web.
Help you figure out if digital storytelling is worth the investment for your team.
Introduce the main features and use cases for digital storytelling.
Explain what you need to think about before you start publishing digital stories.
Give you some tips on how to build amazing digital stories.
Show off some amazing examples of digital storytelling so you can steal ideas get inspired for your next storytelling project.
This guide is for content professionals looking to learn about the latest in content production on the web. If you're part of a content team and you're looking to up your game, then this guide is for you.
Let's start at the beginning. What is digital storytelling
Looking for more inspiration?
Join 15,000 other content creators and get the best digital stories on the web in your inbox. Once email a week.
What is digital storytelling?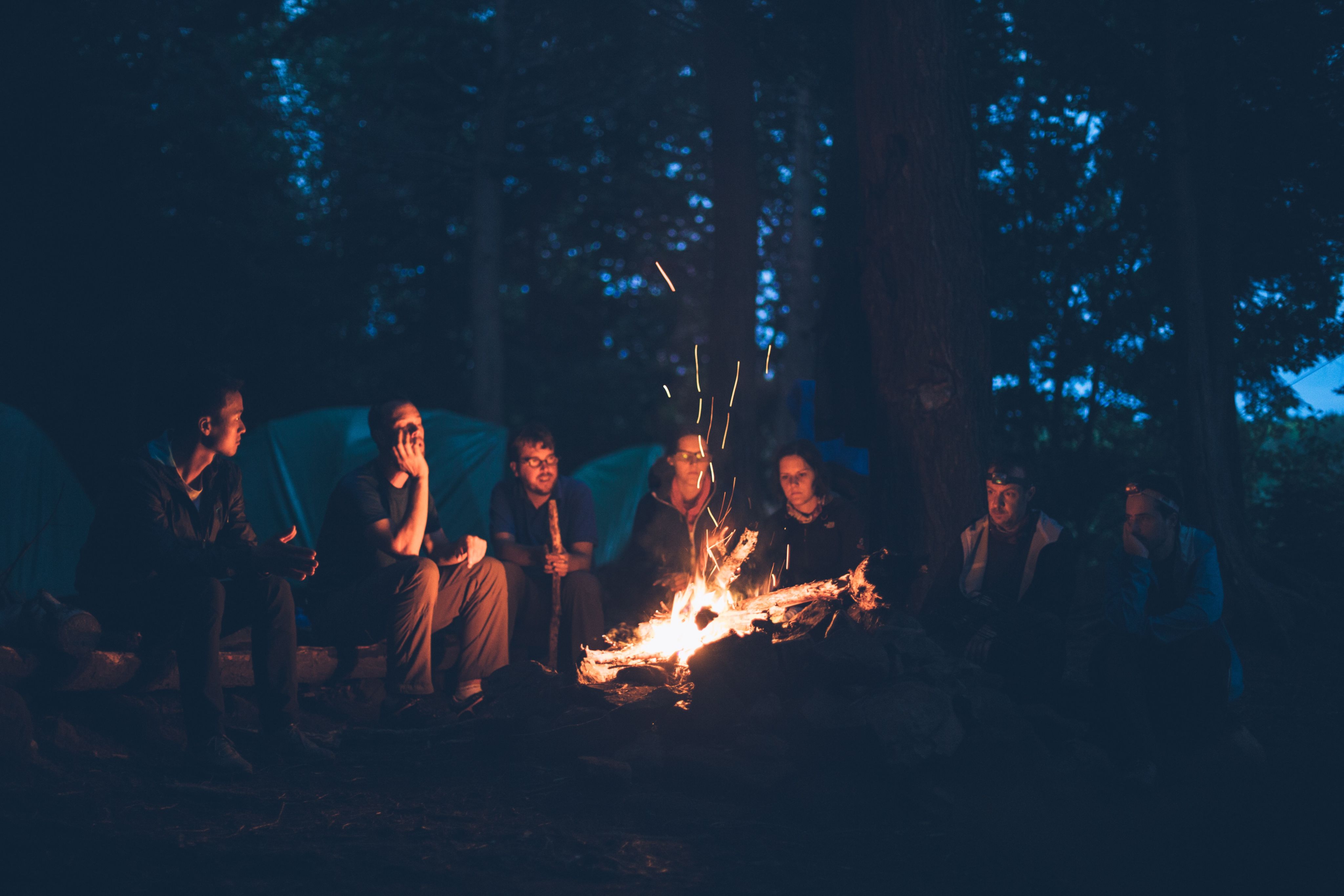 Digital storytelling is an umbrella term for immersive, interactive content published to the web.
Used by the world's leading brands, nonprofits, and universities — including the BBC, Honda, the UN Development Programme, and the University of Cambridge — digital storytelling allows content teams to produce interactive, multimedia content to engage their audience, build their brands, and get better results.
Typically, digital stories use techniques like scroll-based animation, rich media, and parallax scrolling to grab and maintain the attention of the reader. One great example is the Sky News story Brexit by numbers, which tells the story of the real impact of Brexit on the United Kingdom.
Pioneered by preeminent media brands like the New York Times and the BBC, digital storytelling is now used by leading content teams across every industry, from higher education to professional sports.
Some digital stories are apps built by teams of developers and web designers, while others — including all of the examples in this guide — are made using no-code (or code-optional) platforms. These platforms give content producers the option to add custom HTML and CSS, but allow non-developers to built beautiful content using templates, without writing a line of code.
Digital storytelling features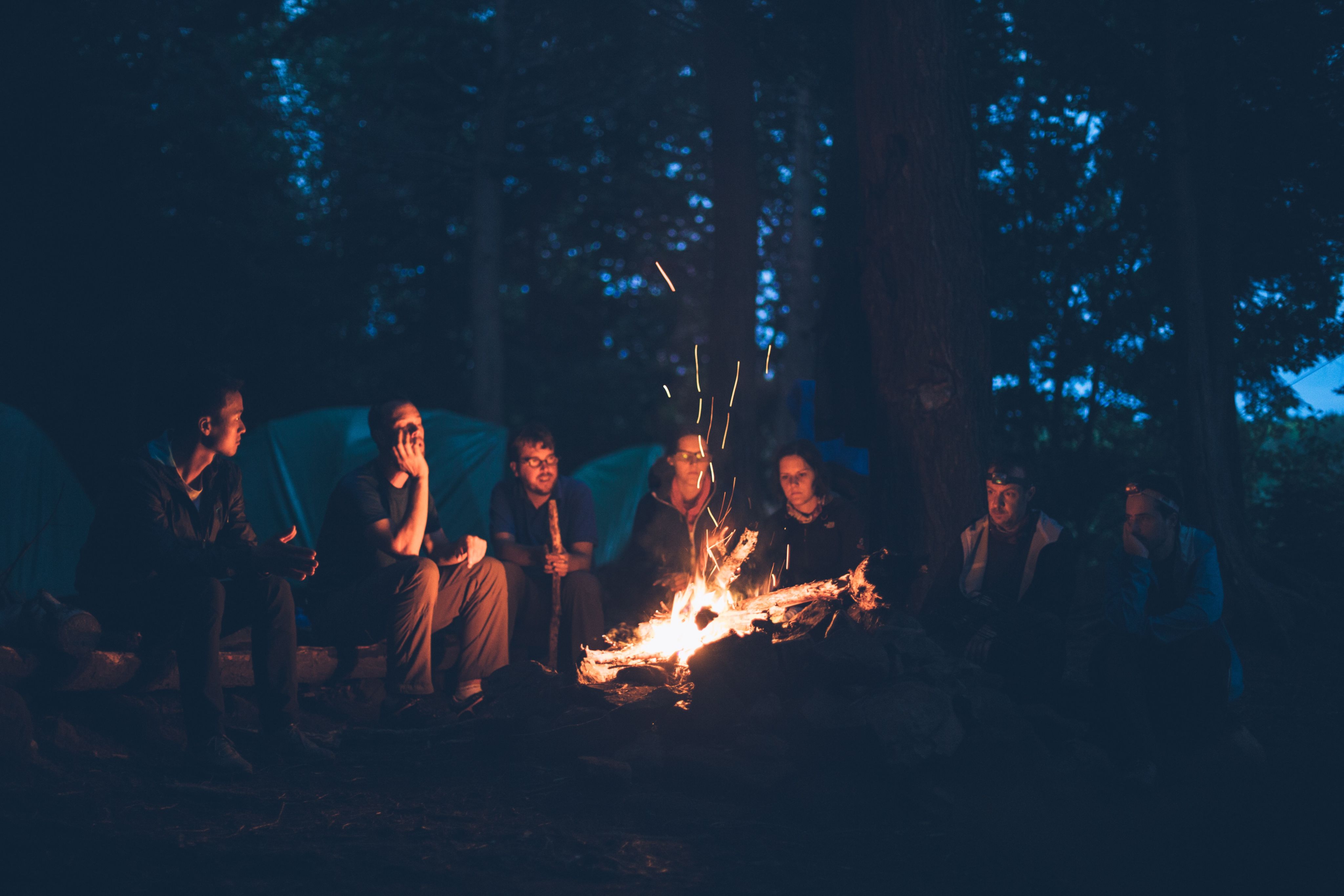 So what are the common features of a digital story? How does it differ from traditional storytelling? Rather than give you the laundry list of technical features offered by digital storytelling platforms, we're going to focus on the features that your readers will notice. It's the use of these features that separates great content from content that is merely 'OK.'
Immersive storytelling
Digital stories are built to capture and keep the attention of the reader. That is, they are immersive.
This is different from most content on the web, which often aims to drag the reader's attention away, using intrusive side menus, pop-ups, and modals — not to mention poorly implemented, hugely distracting ads.
Digital stories are built to sustain the reader's attention for the length of the story. This is good for the reader, who gets a break from the usual desperate attempts to capture their attention. But it's also good for content teams, who find that their content performs better on the metrics that matter, including time on page and bounce rates.
In this way, digital storytelling can be seen as a concerted (if selfish) attempt to make the web better for readers — and, ultimately, better for content producers.
Scroll-based animation (or scrollytelling)
A typical feature of digital stories is the use of transitions and animation effects between images. Sometimes known as 'scrollytelling,' these effects are incredibly effective at capturing the attention of the reader.
Sometimes, these effects are produced using custom development. But, with digital storytelling platforms, they can usually be created with nothing more than two or more static images.
In some stories, scrollytelling techniques are used to produce evocative transitions between images.
In other stories, they are used for interactive data visualisation, with the transitions controlled by the scrolling reader, such as this story from Stuff on the changing demographics of Aotearoa New Zealand.
Rich digital media
As browsers and devices become more powerful — and internet connections become faster — it's become increasingly common for web content to include high-resolution media. Generally, though, this is limited to an image in the title section and embedded photos or videos.
Digital stories typically make more sophisticated use of rich media, with transitions, galleries, media embeds, and attention-grabbing effects. A powerful example comes from the BBC, with their story The inferno and the mystery ship.
Responsive
Most content on the web is responsive these days — especially more generic content published to a standard CMS. But this is not always the case for bespoke, 'experiential' content built by developers and designers. This content often looks amazing on desktop monitors, but simply doesn't work on small devices.
As a bottom line, digital stories work on all devices. The bells and whistles of digital storytelling that we've mentioned above — the immersive presentation, the scroll-based animation, and the sophisticated presentation of rich media — must work on everything from small phones and tablets, to laptops and wide-screen monitors.
Read more: What is digital storytelling?
How to succeed with digital storytelling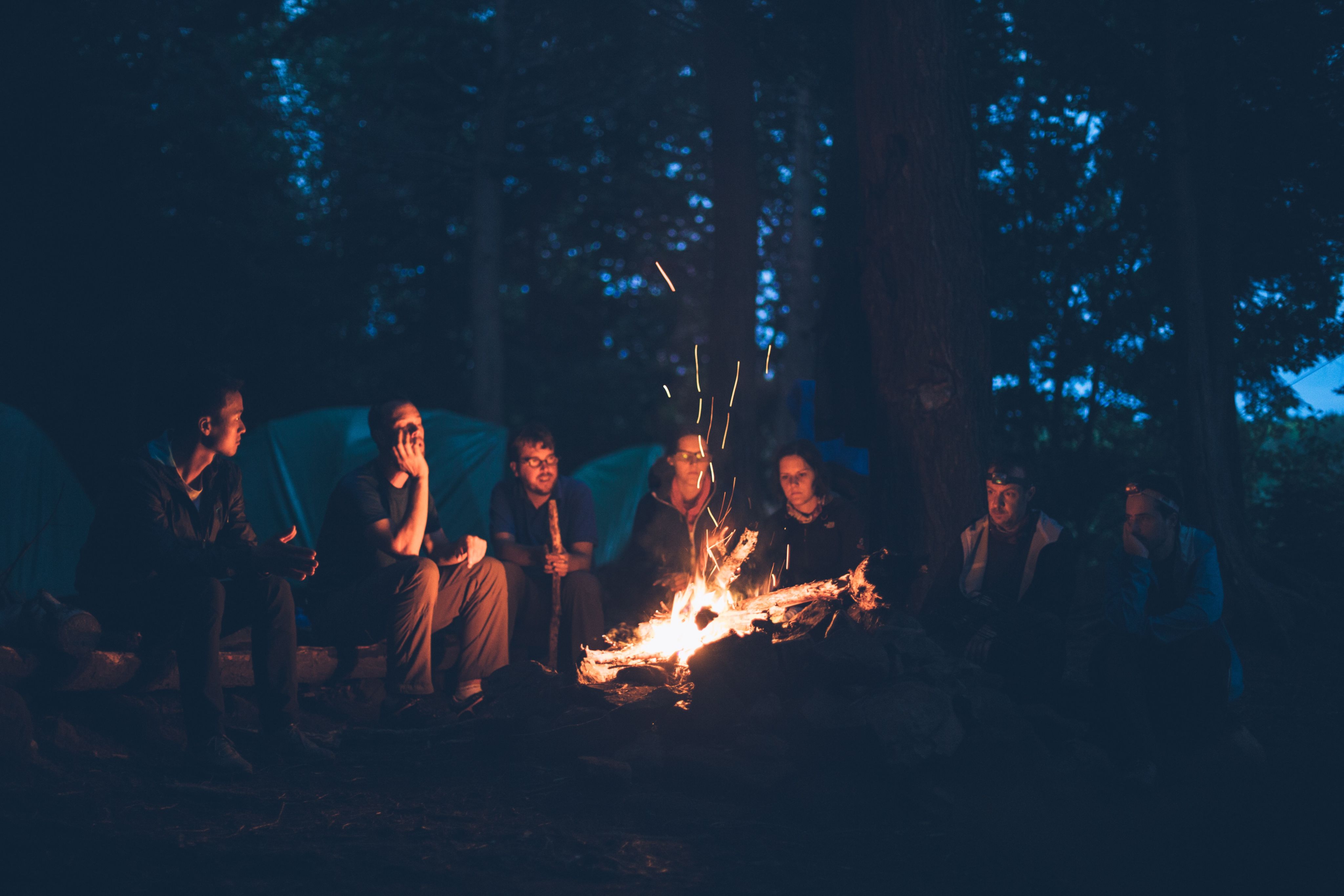 Successful digital storytelling teams all share some basic characteristics. In this section, we'll run through some of the practices the world's leading content teams have used to succeed at digital storytelling.
Successful digital storytelling teams all share some basic characteristics. In this guide, we'll run through some of the practices the world's leading content teams have used to succeed at digital storytelling.
Choosing a solution
The first — and one of the most consequential — decisions that will impact your success is your technology solution. This will impact how easy and cost-effective it is to produce and publish stories at scale.
As mentioned in the previous section, there are two parts to this decision. First, you'll need to decide if you want to go down the developer-led, designer-led, or writer-led path.
There are pros and cons with each approach, and your decision will usually depend on the makeup of your content team. For most teams looking to operate at scale on a fixed budget, the writer-led — no-code and design-done — digital storytelling platform is usually the best choice.
Second, you'll need to choose a specific platform or vendor. There's a lot to consider here, so we've written a guide on how to go about this here.
Get training
Every editing software platform — even no-code platforms with relatively intuitive user interfaces — has a learning curve. While trial-and-error is one way to go about it, the faster way is to get help from the experts.

Shorthand's experts in digital storytelling offer a range of free webinars and tutorials on how to get started with digital storytelling. They'll run through some of the basics on how to produce, publish, and measure the success of a story. More advanced webinars will walk you through how to storyboard, how to build an effective digital storytelling process, how to create more eye-catching storytelling techniques, such as scroll-based animation.
Sign up for Shorthand's training webinars.
Define your theme and brand identity
For digital storytelling to work at scale, you don't want to re-invent the wheel every time. For this reason, it's helpful to work from a theme which presents the major elements of your brand identity — such as your font, colours, layout, and logo.
This will make it easier for you to focus on creating more impressive visual stories, knowing that you have the 'basics' taken care of. It also means you can allow other team members to create stories — even those who are functionally design-illiterate — with confidence that they'll stay on-brand.
Create a content calendar
No content team can operate effectively without a content calendar. There are many different content calendar templates, and your approach will depend on the size of your team and your existing process. Some teams plan out six months in advance, while others just look to build a runway of six or so weeks.
If you're getting started with digital storytelling, it's worth building some flexibility into your calendar, as you figure out exactly what your content publishing process will look like. We recommend starting with a shorter content pipeline — perhaps focused on one or two story types — before expanding to other genres as you get more established.
Learn more about how to create a content calendar.
Analytics and reporting
You don't need to be a data scientist to succeed at digital storytelling. However, you do need to set goals, measure results, and iterate your content accordingly.
While many content producers don't feel entirely comfortable working with data, it's worth spending some time learning the basics. There are few successful content teams that aren't also actively reporting, in a data-driven way, on the impact of their work.
Before you get started, make sure you have baseline data from content published to your CMS. It's up to you what you measure — some teams focus on dwell time and exit rates, while others have specific conversion goals, such as newsletter signups, trials, or marketing-qualified leads (MQLs).
Once you have a baseline, set some initial goals and track the performance of your digital stories against this baseline on a regular basis. Some content teams publishing a lot of content will pull data from their analytics platform every day. Other teams will look every week or two.
Once you have gathered data, you'll want to analyse it. Exactly what this analysis looks like depends on your resourcing and the level of expertise you have in your team. For some teams, it will be enough to note general trends. Others may wish to run experiments and A/B tests to boost performance and conversion rates.
Finally, you will want to report on your content. Even if you don't have a formal reporting process for your content team, we recommend getting in the habit of producing a report every month, regardless of whether anyone is asking for it.
The structure of this report can vary hugely from team to team, but typically you'll want to include:
a nice chart(s) showing trendlines for your key metrics
a short summary of what the data shows
a summary of the content you have produced
any changes you are making to your content strategy as a result of the data
finally, any other evidence — anecdotal or otherwise — about the impact of your content.
Iterate and learn
It's easy to slip into comfortable patterns when producing content. With a busy content calendar, many content teams can feel like they're stuck on a hamster wheel, meeting self-imposed publication deadlines.
Once you have a good analytics and reporting process in place, it's worth taking the time each week to think about how you can expand and improve your digital storytelling content. Not all of this improvement needs to be technical, either. You might focus on the art of storytelling itself, and getting better at the fundamental.
Usually, teams start out producing one or two types of content as digital stories — usually feature stories, annual reports, or other 'special' types of content. As they experience good results, many teams start to look at other types of content that could be usefully produced as digital stories. Take a look at our section on use cases for inspiration.
Think also about how you can optimise the stories themselves. With an established digital storytelling platform, you will be able to easily produce stories that look and perform better than content produced with your CMS. But this is a relatively low bar.
Look to other digital storytelling teams for inspiration. Shorthand rounds up the best digital stories on the web in their newsletter. Sign up here.
Also, continue to upskill your team. Shorthand offers free webinars, running from the basics of digital storytelling to more advanced and specialised techniques and features.
Inspiration
The great thing about digital storytelling is that most of the best digital stories on the web are public. This means you can study them, get inspired by them, and borrow their most effective techniques. As mentioned above, Shorthand publishes a regular newsletter with the best digital stories on the web. And if you have a question about how a specific story was made, the Shorthand team will be more than happy to help.
Read more: How to succeed at digital storytelling
Who is digital storytelling for?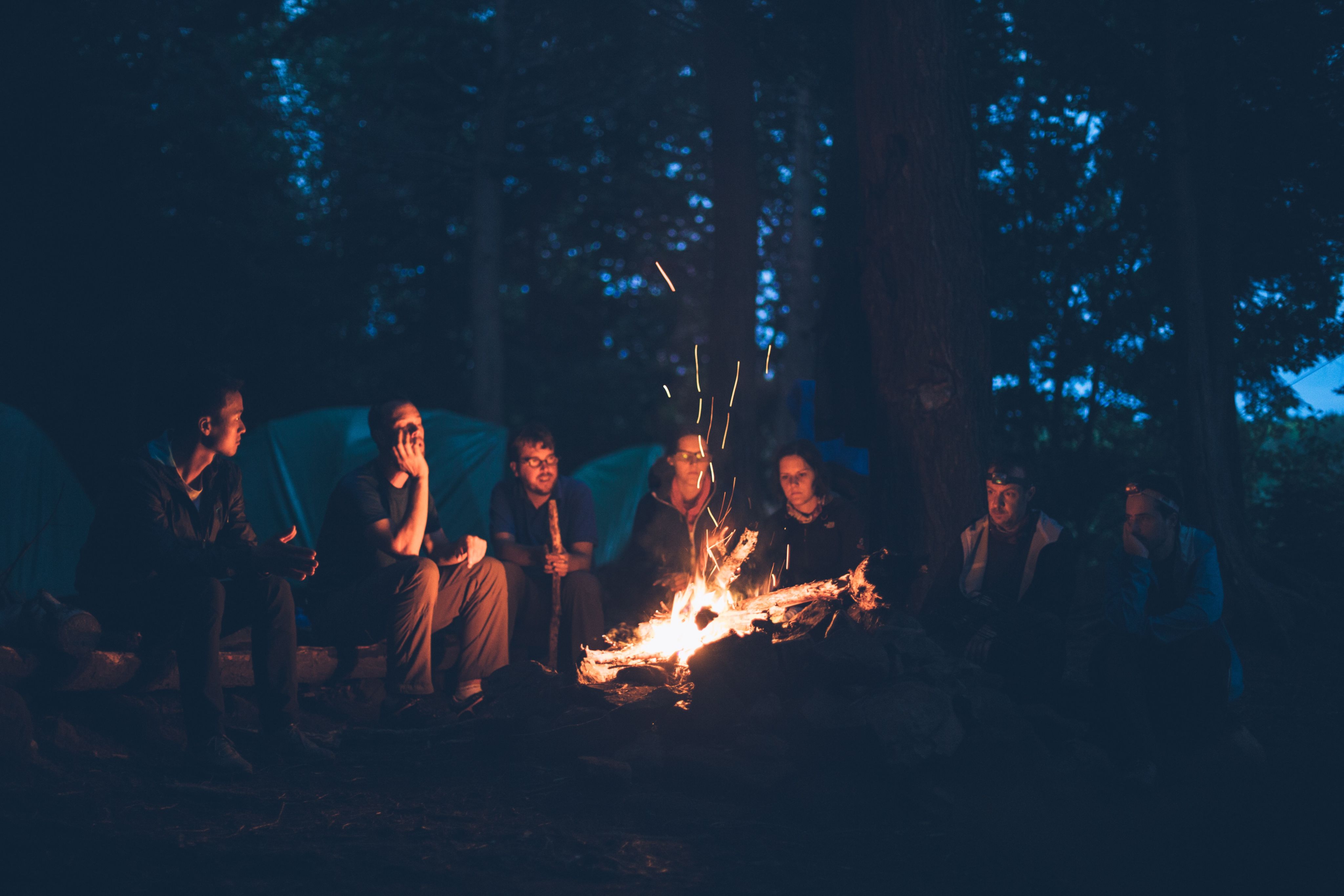 Digital storytelling is used by content creators from a range of industries and backgrounds, from marketing and communications teams to educators, journalists, and designers.
Some digital stories are created by educators, and are used by learners by high school students of all grade levels. Others by individual creators telling their own stories from their individual point of view. These are the sorts of personal stories considered by pioneers like Joe Lambert at the Center for Digital Storytelling in Berkeley.
In this guide, though, we're going to focus on digital content created by professional content teams.
How do you know if digital storytelling is something your team should pursue?
In this section, we run through nine reasons why it could be time for you to try digital storytelling, including:
People are bouncing from your content
Your brand needs building
You're publishing a limited range of content.
You want to move away from print (and PDFs)
Your content strategy isn't working
Your external PR isn't working
You don't have the budget for bespoke development
You want to monetise your content
Your competition is raising the bar
Read more: Who is digital storytelling for?
Why is digital storytelling so popular?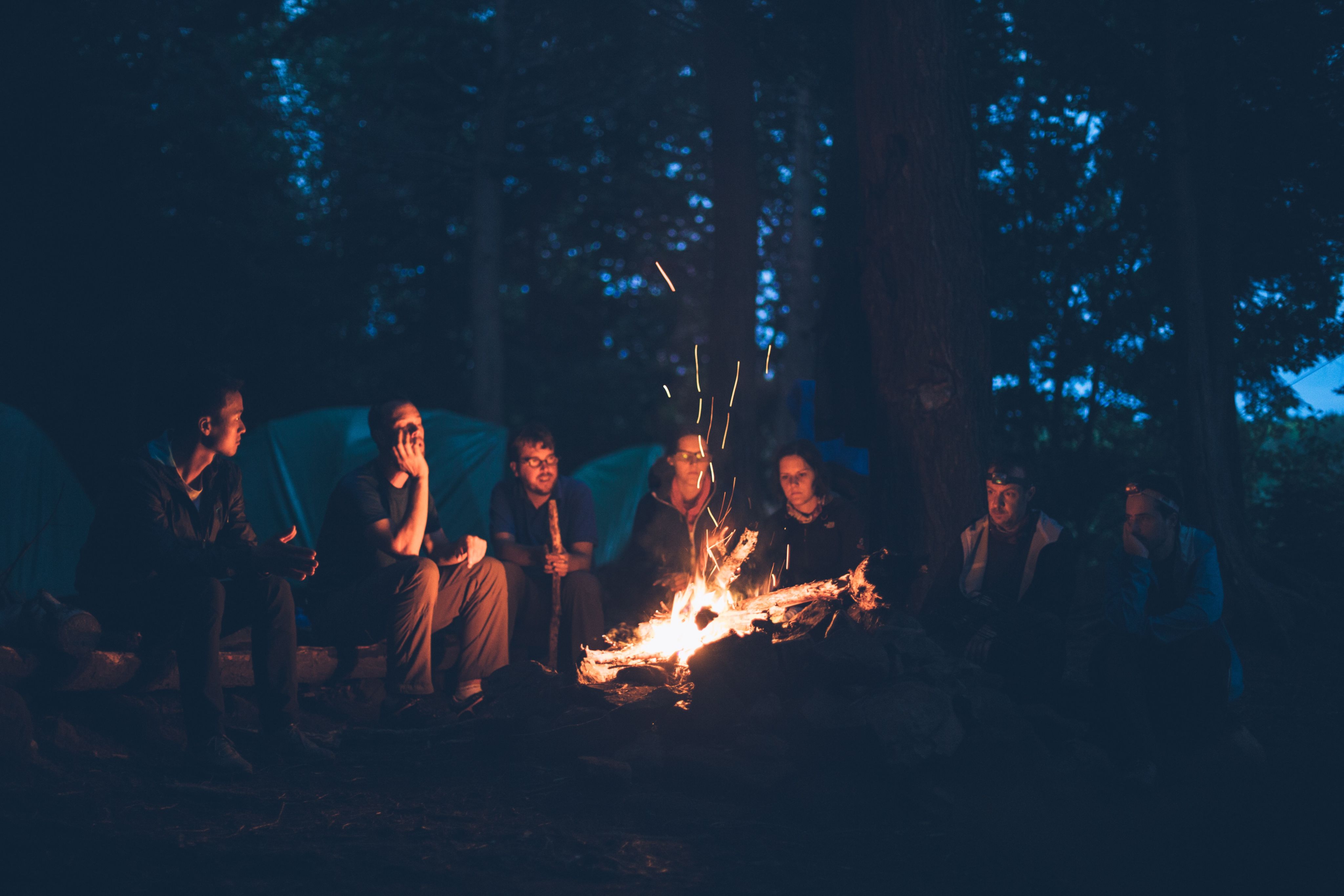 Content teams love producing beautiful stories. They love delighting readers, and many of them would probably embrace digital storytelling for those reasons alone.
However, few organisations can afford to make strategic decisions based on aesthetic delight. So why is digital storytelling so popular?
In this section, we look at some of the reasons why organisations are investing in digital stories, and run through some of the broader trends that have quickened the adoption of digital storytelling.
Better results
First and foremost, digital storytelling typically provides better results on the metrics that matter. For most content teams, these metrics include time-on-page, bounce rates, and click-through-rates. Because digital stories are designed to sustain the reader's attention, they generally perform better than generic web content on these metrics.
Depending on the sophistication of an organisation's analytics and reporting, the performance of digital stories can also be tied to improvements in higher-level strategic objectives, such as increases in revenue.
Competitive advantage
While it doesn't always seem like it, the quality of content published on the web has increased markedly over the last decade. This means that it's harder than ever to rank for competitive search terms. It's also harder to get attention from your audience.
In an increasingly competitive content landscape, digital storytelling allows content teams to produce content that is more visually compelling, more immersive, and better able to sustain the attention of the reader.
Brand
One of the great mistakes content teams can make is to focus on quantity over quality. Far too many content teams spread themselves too thin, relying on cut-price freelancers to produce enormous amounts of SEO-optimised, poor quality content.
This is bad for readers, of course, and bad for the web in general. But it also is bad for the brand of the organisation as a whole.
As we mentioned in section two, content is often the first interaction a person has with your brand. It is imperative that your team focuses on making this first experience as impactful as possible.
This is where digital storytelling is so powerful. Digital stories set themselves apart from ordinary CMS content. They are better to read, better to look at, and more interactive and engaging. For many organisations, this first impression is invaluable.
Scale
There is nothing new about impressive content experiences on the web. As developers often say, 'anything is possible with time and money.'
But let's face it: for most pieces of content, most of the time, a six-figure investment in development and design doesn't make a lot of sense.
This is the critical innovation of digital storytelling platforms. By automating the hard stuff, and offering easy-to-use templates and no-code creation options, digital storytelling platforms allow content teams to produce amazing looking stories at scale.
This means that organisations can enjoy the economies of scale that come with producing many digital stories on a single subscription. This allows digital storytelling to become central to your content strategy, rather than a peripheral one-off.
Read more: Why is digital storytelling so popular?
It's a great time to be working in digital content and new media. With no-code — or code-optional — platforms and powerful tools, better web browsers, and high-speed internet, it's now possible for anyone to build stunning digital content at scale.
This wasn't always the case. The impressive digital stories featured in this guide haven't always been simple to build. Indeed, prior to recent developments in digital technology, they haven't always been technically possible to build.
In this section, we're going to take a quick look at the 21st century history of digital storytelling. It's a story of high ambition and false starts, with plenty of important lessons for anyone looking to invest in digital content creation.
The early years
Beep. Boop. Beep. Dum-de-dum-dum. What's that noise? Ah, yes, it's the glorious sounds of the dial-up modem. Some of us might be nostalgic for those early years — pre-Google, pre-social media, pre-iPhone — but let's be clear. It wasn't a great time to be a reader of digital content.
This was an era of high ambitions and limited technology. At the time, browsers were comparatively simple, and dial-up was still a thing. 'Devices' for accessing the web weren't a thing, and most people read digital content from the (dis)comfort of their desktop computer.
Farming for content
As technology improved, the amount of content published to the web increased exponentially — literally, exponentially. The arrival and dominance of Google, coupled with the rise of social media platforms like Facebook, gave everyone — and not just major players — the chance to distribute content to motivated readers.
We saw the hideous rise of 'content farms', an umbrella term for organisations pumping out an enormous number of low quality, clickbait and SEO-bait articles. Tactics like keyword stuffing, paying for backlinks, and other 'black-hat' SEO tactics became popular.
And what about the reader? Unfortunately, they were left in the cold, forced to fight away the hordes of calls-to-action in order to actually concentrate on the words on the screen. Unfortunately for them, the words, for their part, were often written more for Google's algorithm than actual human beings, and much of the time weren't worth the effort.
Bespoke and immersive
Some leading organisations began to rethink their approach to content. As digital devices took off, browsers improved in leaps and bounds, and the promise of high-speed internet became a reality (for some), content teams at major brands began to create what's become known as 'immersive' content.
At this time, bespoke immersive stories were great for readers, but were extremely expensive to produce. Few companies had the resources to produce a single story like "Snow Fall," and fewer still had the resources to produce them at scale.
The rise of digital storytelling platforms
Here was the problem: How can content teams with limited resources create immersive reading experiences at scale? In the mid 2010s, a range of companies began to work on a solution.
In design, Canva and others helped non-designers create slick visual assets.
In website creation, too, dozens of competitors — including Squarespace, Weebly, and Wix — allowed non-developers to build new websites in minutes.
The same was true of digital content, where various companies arose to make it easier to create slick-looking content for the web. They generally fell into one of three categories, each aimed at a different kind of user, with different kinds of skills.
The first category is the developer tool, which makes it easier for developers to create more visually interesting and impressive web content. These tools are very powerful, but they don't solve any problems for ambitious — but, sadly, developer-less — content teams.
The second is the web designer platform. These platforms are focused on helping designers create digital content experiences on their own, without necessarily writing code or collaborating with web developers. Often used by brands with in-house design teams, these tools are an excellent option for specialist designers, but they can be intimidating and complex for non-designers to use with confidence.
The third category is the digital storytelling platform. These platforms are aimed squarely at content teams themselves, which are usually populated with writers and editors. In most cases, web designers and web developers are scarce commodities, and they need to be carefully rationed. In essence, digital storytelling platforms aim to allow anyone to build a great-looking story, even those who can't write a line of code or don't know their kerning from their knolling.
Read more of A short history of digital storytelling
Use cases for digital storytelling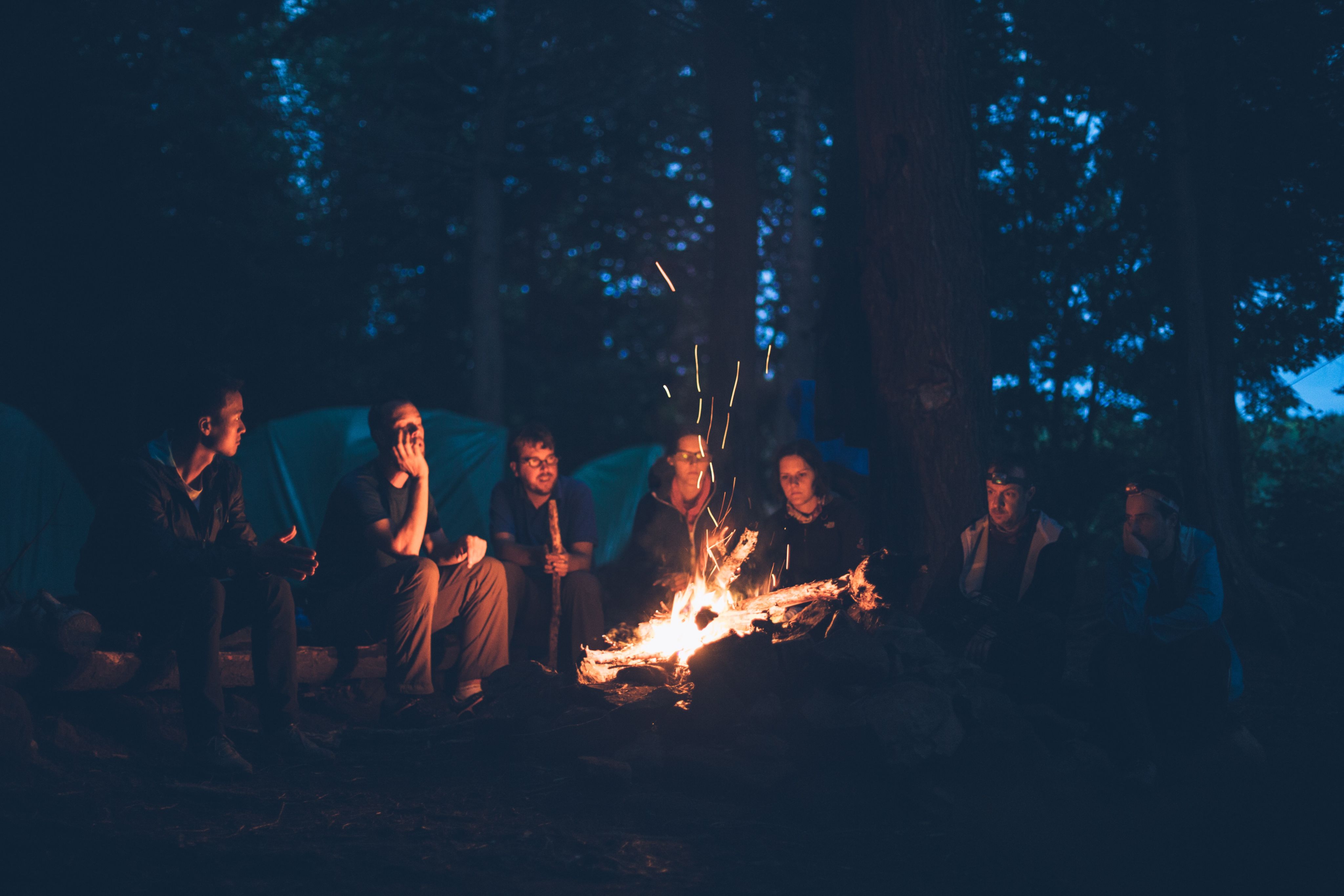 Typically, most content teams start out using digital storytelling for a specific purpose — editorial feature stories, say, or an annual report. Most teams quickly find that the techniques of digital storytelling can be applied to many more genres of content.
Partly, this is because of the simplicity, power, and flexibility of leading storytelling tools and platforms. Some digital stories include video clips, sound effects, and even podcasts. Others embed social media posts and infographics. Educational uses of digital storytelling might include recorded lectures and assessments.
But digital storytelling also encapsulates a new way of thinking about content strategy — particularly, how you view the quality and impact of the content published under your brand.
In this section, we run through ten use cases for digital storytelling. Some will be familiar; some will be a little left-field; and some will appear completely irrelevant to your industry. Have a read anyway — and please, check out the examples. You might surprise yourself and find inspiration in content from completely exotic industries.
Read more: Use cases for digital storytelling
The business case for digital storytelling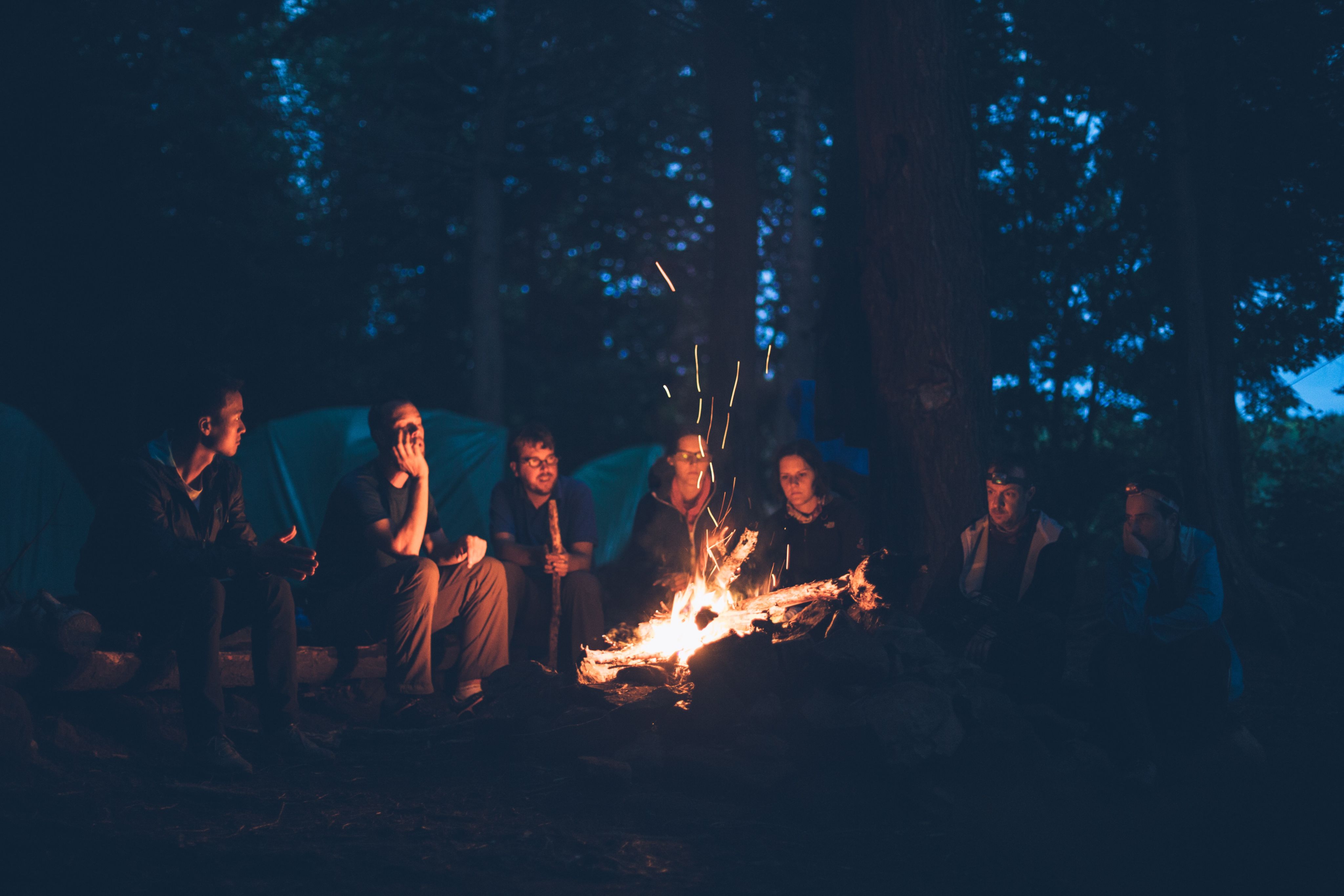 If you're interested in pursuing digital storytelling for your organisation, you'll need to build out your business case.
The point of a business case is to successfully budget for the resources you need to succeed at digital storytelling. These resources will include people costs — including FTE allocations and contractors — and technology costs, such as digital storytelling tools and platforms.
The format of your business case will depend on the requirements of your organisation. Many larger organisations will have an official process for you to follow; others will have a more streamlined and informal process.
Read more: The business case for digital storytelling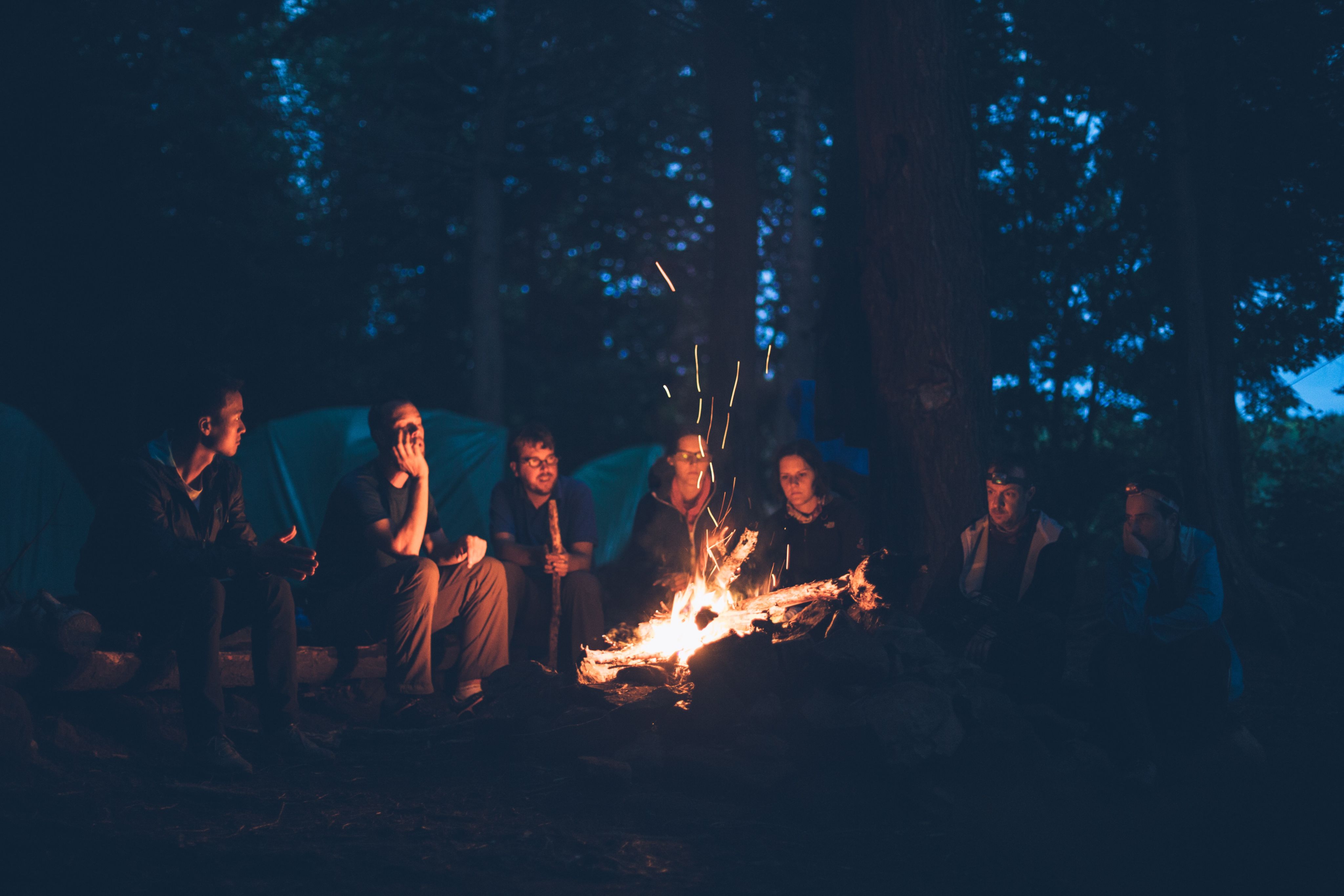 Shorthand offers free training in digital storytelling. Sign up here.
Every two weeks, Shorthand sends out a newsletter roundup of the best digital stories. Subscribe here
You can try digital storytelling for free with Shorthand's free, no-obligation trial. Sign up here.
Any other questions? Contact Shorthand's experts in digital storytelling.