Ten examples of immersive photo essays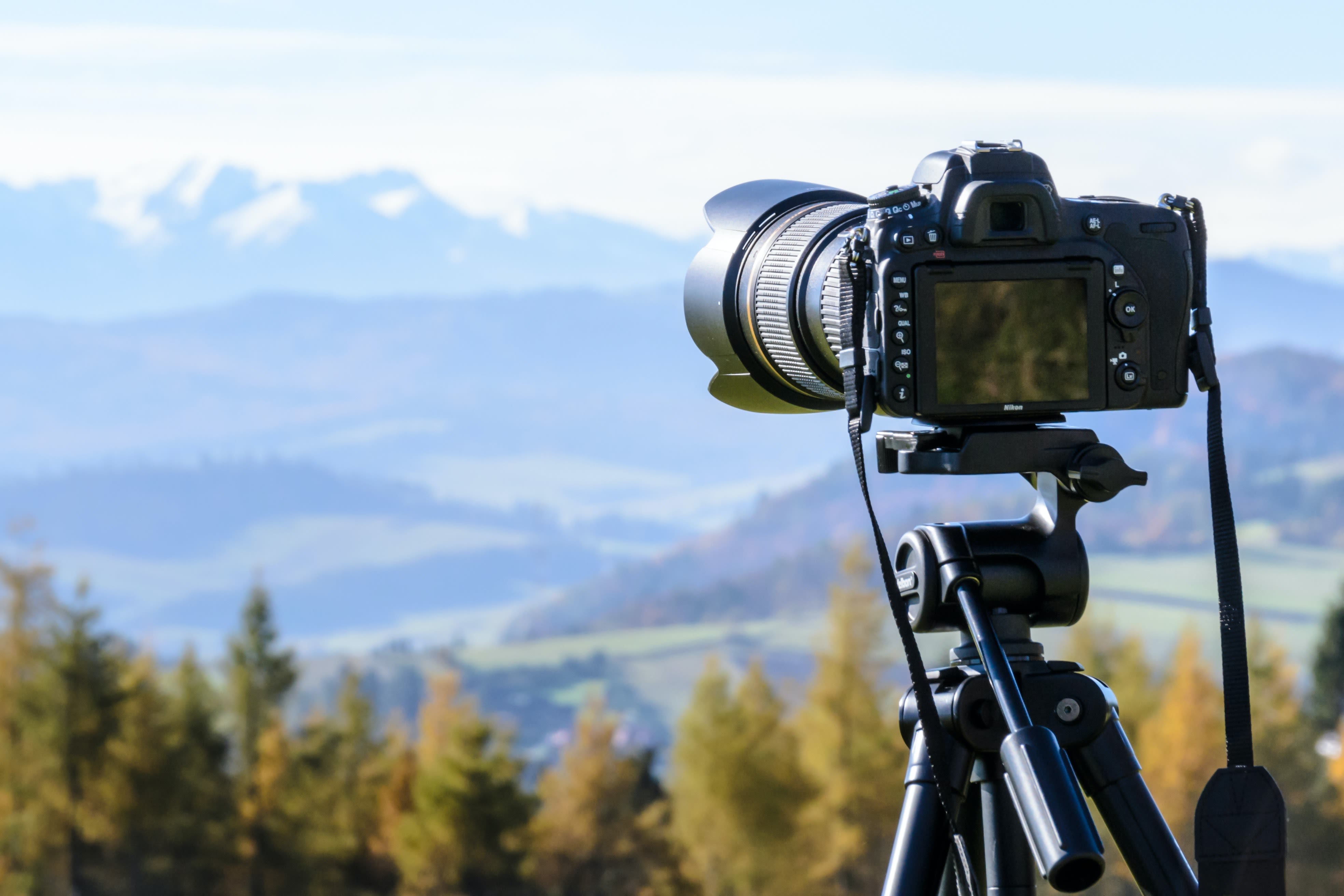 By Marissa Sapega — Contributing Writer
Photo essays are one of the most powerful forms of storytelling in the last century. From the great depression photographer W. Eugene Smith to the photojournalism of National Geographic or Life Magazine, the best photo essays entertain, educate, and move readers more than words alone ever could.
But photo essays have changed. Over the last decade, web publishing technologies — including web browsers and file formats — have improved by leaps and bounds. A good photo essays today is more than a collection of images. It's a truly interactive, immersive, and multimedia experiences.
In this guide, we introduce 10 stunning examples of visually arresting interactive photo essays to fuel your creative juices.
Now, let's set the scene with a short introduction to immersive, interactive photo essays on the web.
Publish stunning photo essays for free.

Build immersive photo essays with Shorthand. No code, no credit card, and no commitment required.
Start publishing.
The rise of immersive, interactive photo essays
What is an immersive, interactive photo essay? Let's take these terms one at a time.
An immersive photo essay uses rich media and story design to capture and keep the reader's attention. Immersive content is typically free of the most distracting elements of the web, such as pop-ups, skyscrapers, and other intrusions on the reading experience.
As a basic rule of thumb, immersive content respects the reader's attention.
An interactive photo essay is one that allows the reader to control how the content appears. It may include interactive elements, like maps and embedded applications.
More commonly, modern interactive photo stories use a technique known as scrollytelling. Scrollytelling stories allow the reader to trigger animations and other visual effects as they scroll. Many of the examples in this guide use scrollytelling techniques. Read more scrollytelling examples.
Until relatively recently, immersive, interactive photo essays could only be created with the help of a designer or web developer. But with the rise of digital storytelling platforms, anyone can create compelling, dynamic stories without writing a single line of code.
If you're looking to learn more about how to create a photo essay — or are looking for more photo essay ideas — check out our introduction to photo essays.
Photo essay topics
If you're looking for photo essay examples, chances are you're looking to create a photo essay for yourself. If you're just getting started, you might want some guidance on exactly what kinds of topics make for great photo essays.
More experienced photographers — feel free to skip this section. But for those who are just starting out, here's a quick list of classic photo essay subject matter, for all types of photo essays.
Local events. A great way to start out is photograph local events in your community, such as a high school fundraiser. A bonus is that you'll have a ready
Historic sites. Another classic photo essay topic is an exploration of a historic site. This could be a building, a monument, or even just a specific location that has significance.
Profile of a person. A great way to get to know someone is to profile them in a photo essay. This could be a family member, friend, or even just someone you've met.
Animals in captivity. Another popular subject matter for photo essays is animals in captivity, whether that's at a zoo or elsewhere.
A day in the life. Have you ever wondered what it's like to live someone else's life for a day? Why not find out and document it in a photo essay?
Street photography. Another great way to practice your photography skills is to head out into the streets and photograph the everyday lives of people around you. The world has plenty of photo essays of cities like New York and London. But what about street photography in your own backyard?
Still life photography. Still life photography is all about capturing inanimate objects on film. This could be anything from flowers to furniture to food. It's a great way to practice your photography skills and learn about composition
Landscapes. Landscape photography is one of the most popular genres, and for good reason. There are endless possibilities when it comes to finding interesting subjects to shoot. So get out there and start exploring!
Abandoned buildings. There's something fascinating about abandoned buildings. They offer a glimpse into the past, and can be eerily beautiful. If you have any in your area, they make for great photo essay subjects.
Lifestyles. Document someone who lives a lifestyle that's different from your own. This could be a portrayal of an everyday person, or it could be someone with an unusual job or hobby.
Social issues. Take photos depicting significant social issues in your community, remembering to respect your subjects.
Ten inspiring photo essay examples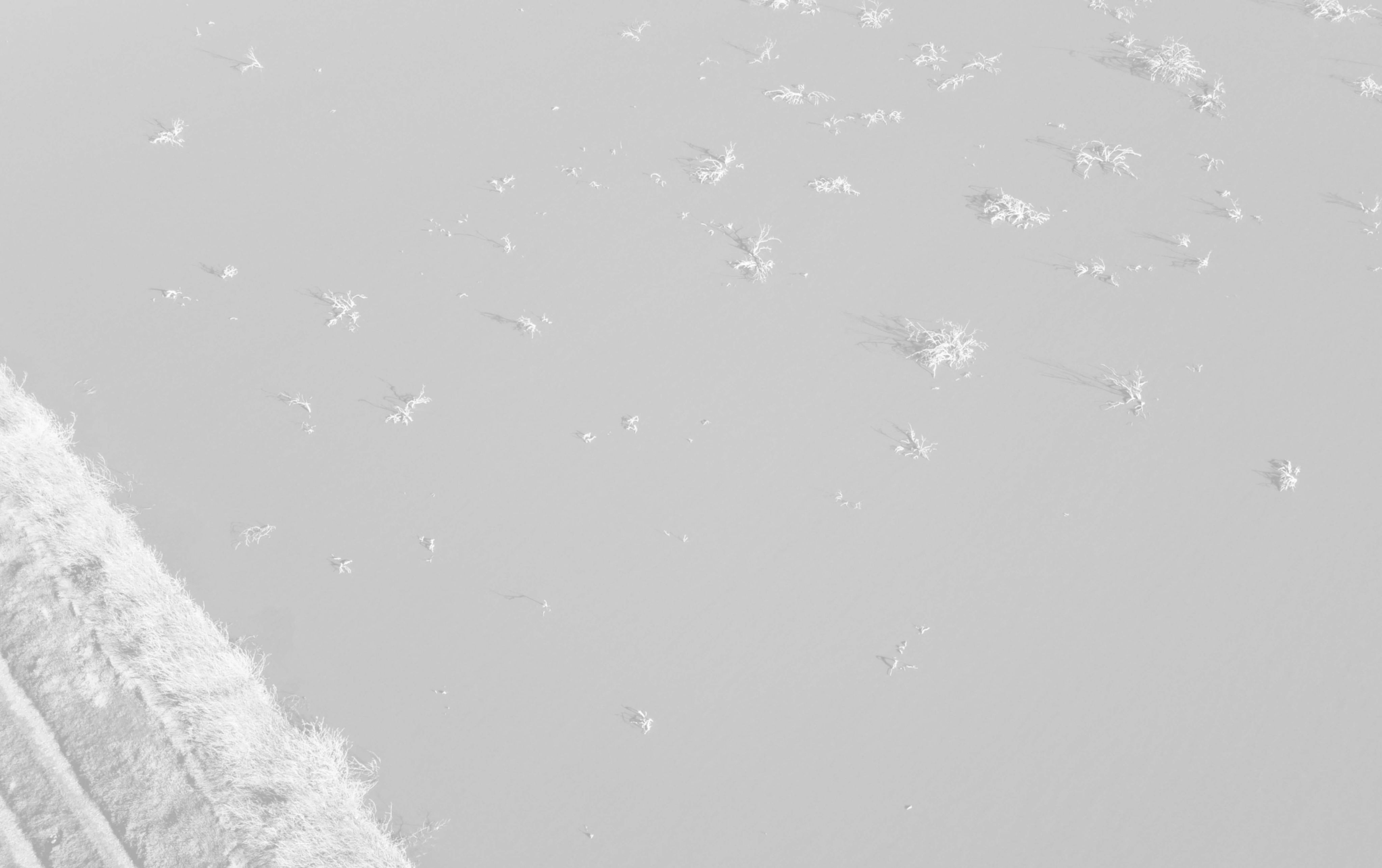 Pink lagoon and peculiar galaxies
— July's best science images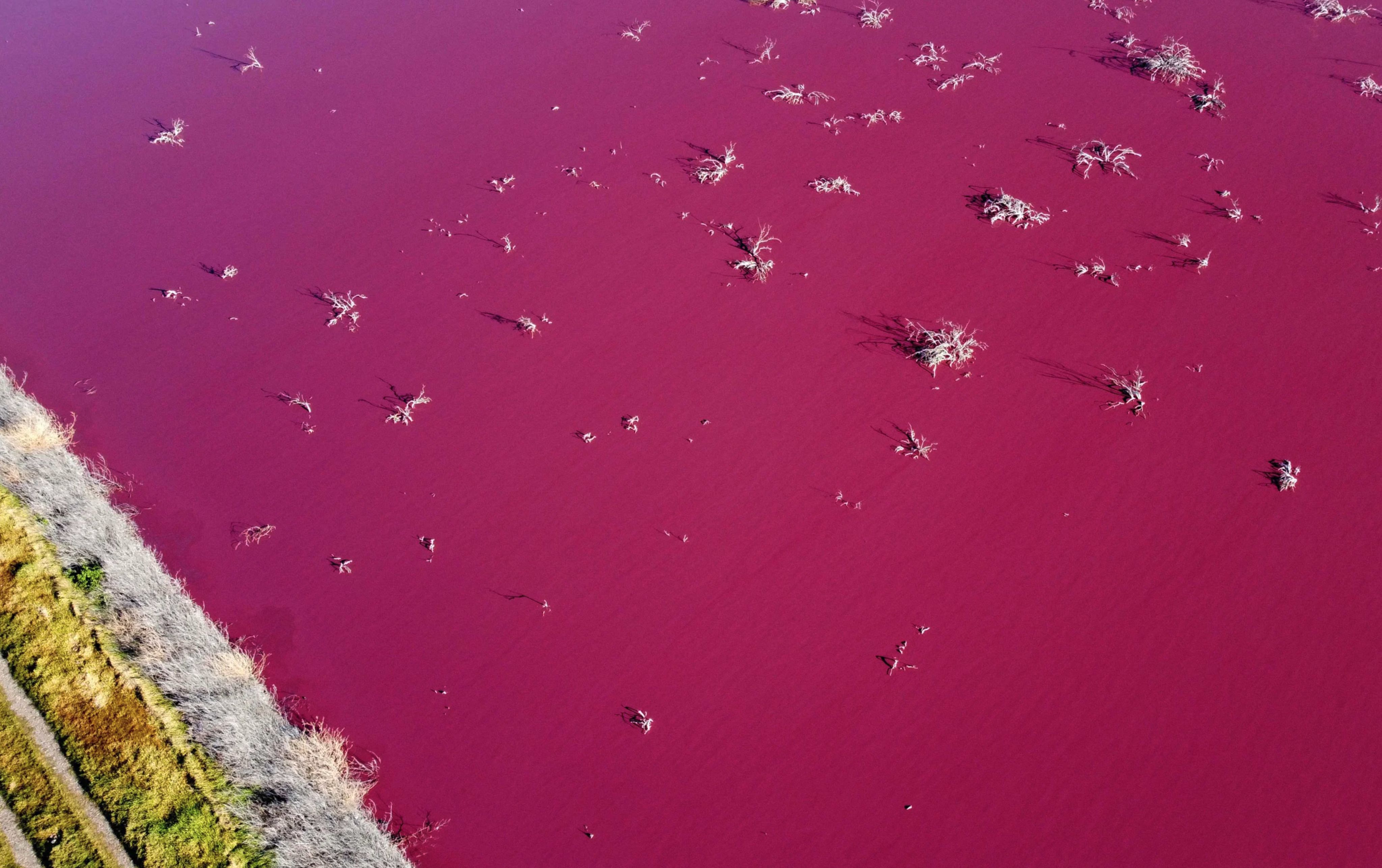 In Pink lagoon and peculiar galaxies, Nature present a mesmerising series of images from the natural world. Highlights include:
a blink-and-you'll-miss-it photo of rare albino orcas performing feats of synchronized swimming;
an arresting aerial view of the aftermath of the flash floods in Germany; and,
a scarlet gawping Venus flytrap sea anemone.
The best part? Nature publishes similarly powerful photo essays every month, showcasing some of the best and most creative photography of the natural world anywhere on the web.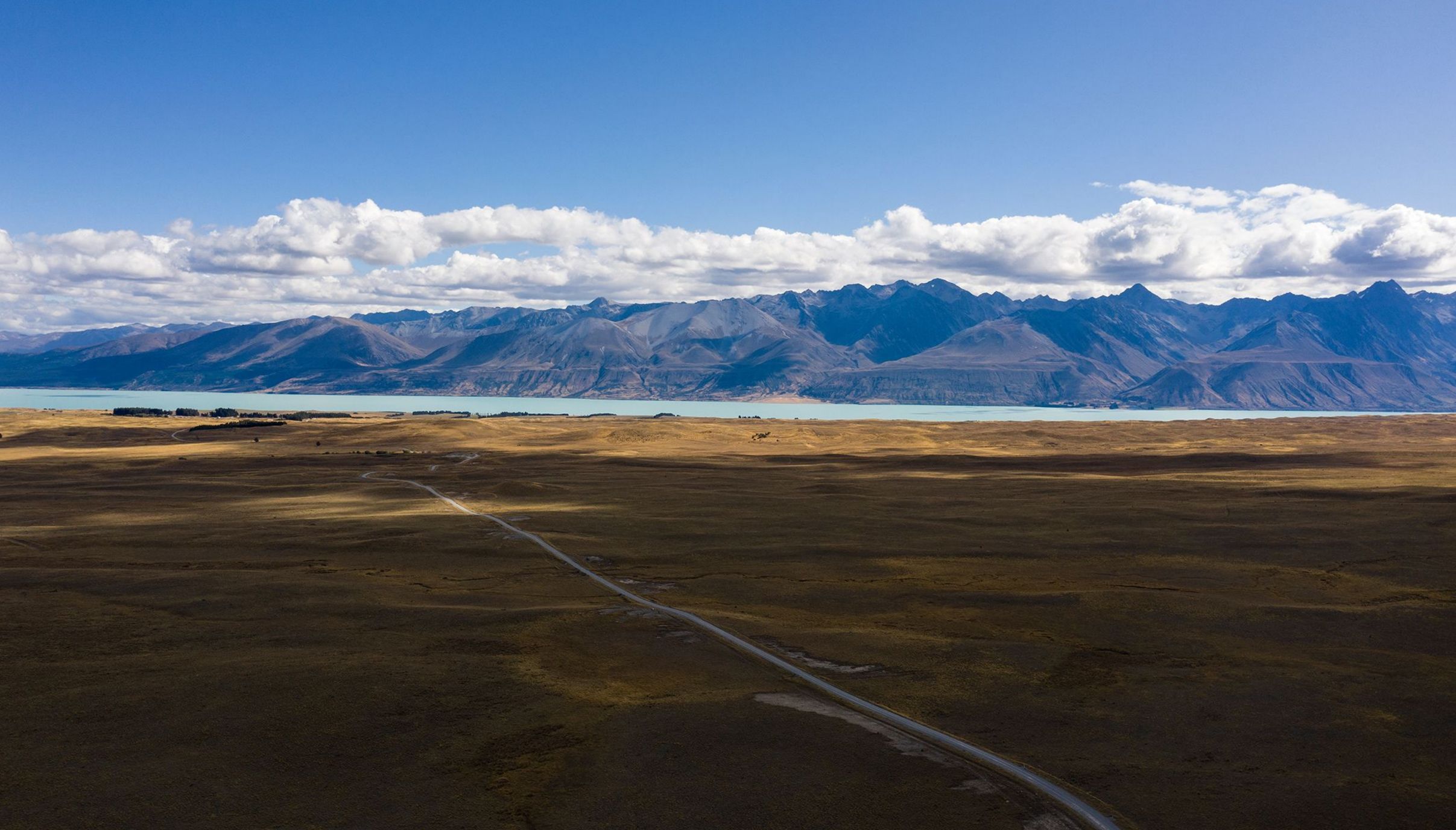 Vanishing lands — an ominously interesting photo essay from media company Stuff — opens with a bucolic visual featuring meandering sheep flanked by breathtaking mountains that blur into obscurity.
Soon, more awe-inspiring photos of breathtaking New Zealand farmland appear, accompanied by expressive prose whose tone matches the visuals' stark beauty.
In this unflinchingly honest photographic essay, Stuff takes the viewer behind the scenes with a day in the life of a high country sheep farmer facing an uncertain future. One stunning photo fades into the next as you scroll through, broken only by the occasional noteworthy quote and accompanying narrative.
Olympic photos:
Emotion runs high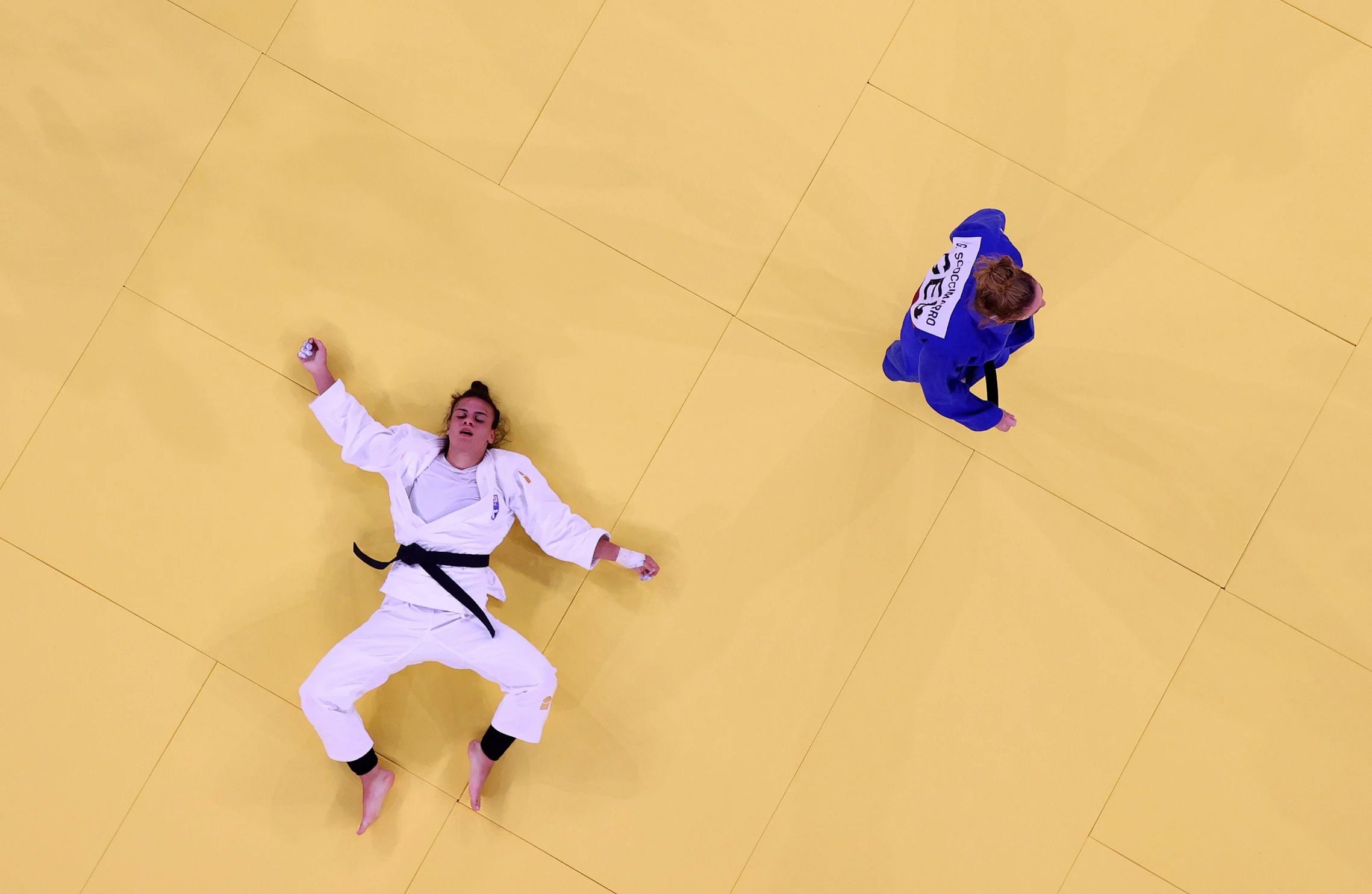 This emotionally wrought sports story from NBC begins with a close-up of an anxious Simone Biles, her expression exemplifying the tension and frustration echoed on so many of her fellow athletes' faces.
The subtitle puts it perfectly: "The agony—and thrill—of competition at the Olympics is written all over their faces."
Devastation, disappointment, and defeat take centre stage in this piece — but not all the subjects of the photos in this compelling photography essay depict misery. Some of the images, like that taken of the gold medal-winning Russian artistic gymnasts, manage to project the athletes' joy almost beyond the edges of the screen.
The NBC editors who created this visual story chose to display the series of photos using the entire screen width and limit the copy to simple captions, letting the visuals speak for themselves. The result is a riveting montage of photographs that manage to capture the overarching sentiment of the 2020 Olympic Games.
James Epp:
A Twist of the Hand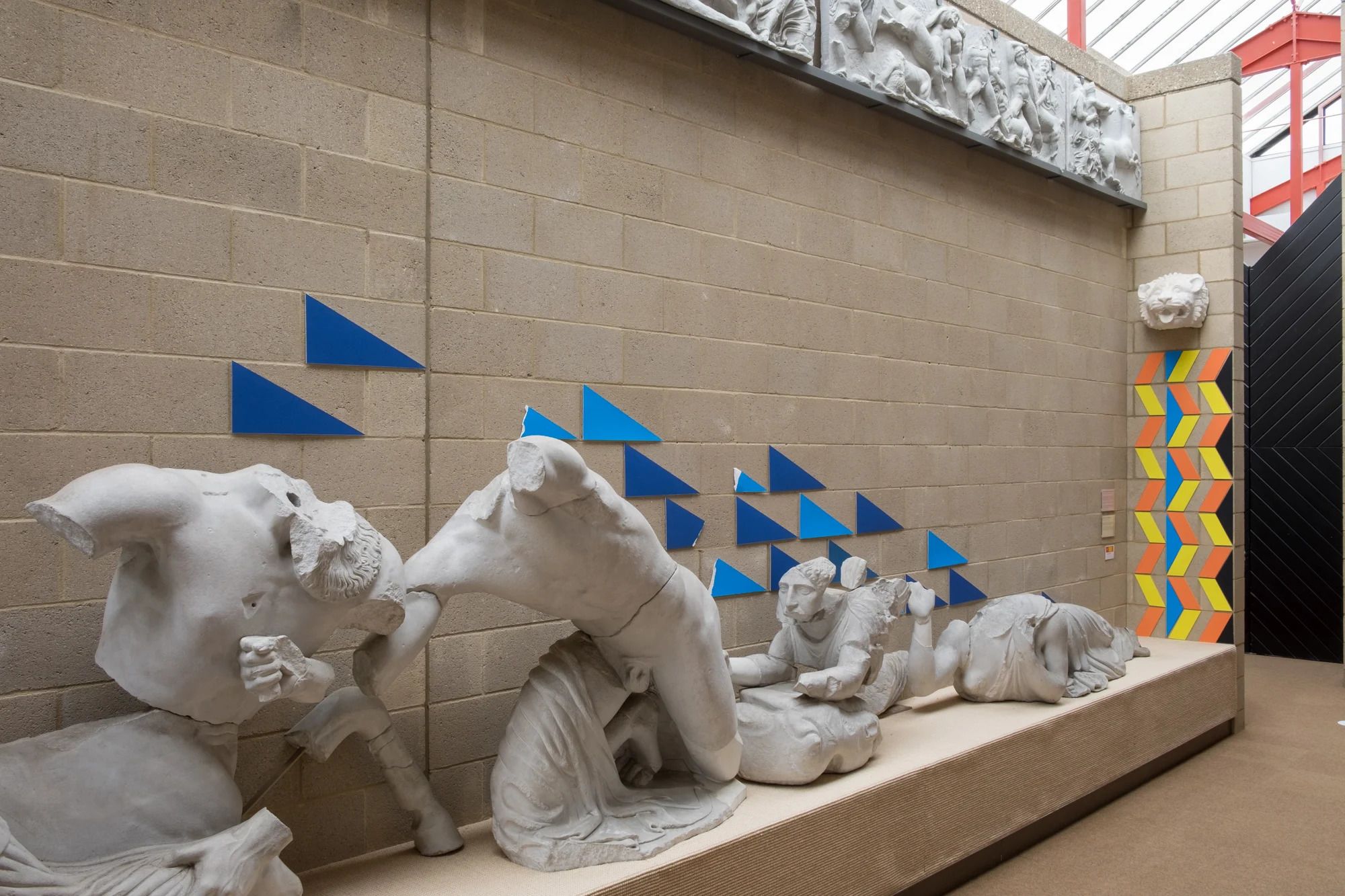 In A Twist of the Hand, the Museum of Classical Archaeology at the University of Cambridge have produced a gorgeous photo essay. This online art show showcases artist James Epp's installation, combining photographs of the exhibit with images of museum prints and authentic artefacts.
As you scroll down, close-up shots of the installation make you feel like you're physically wandering among the ancient sculptures, able to examine hairline spider cracks and tiny divots marking the surface of every antiquated figure. In between the photos—and often flanked by museum prints—are James Epp's musings about what inspired him to create the pieces. It's an absorbing virtual gallery that will no doubt inspire real life visits to the exhibition.
The Café Racer Revolution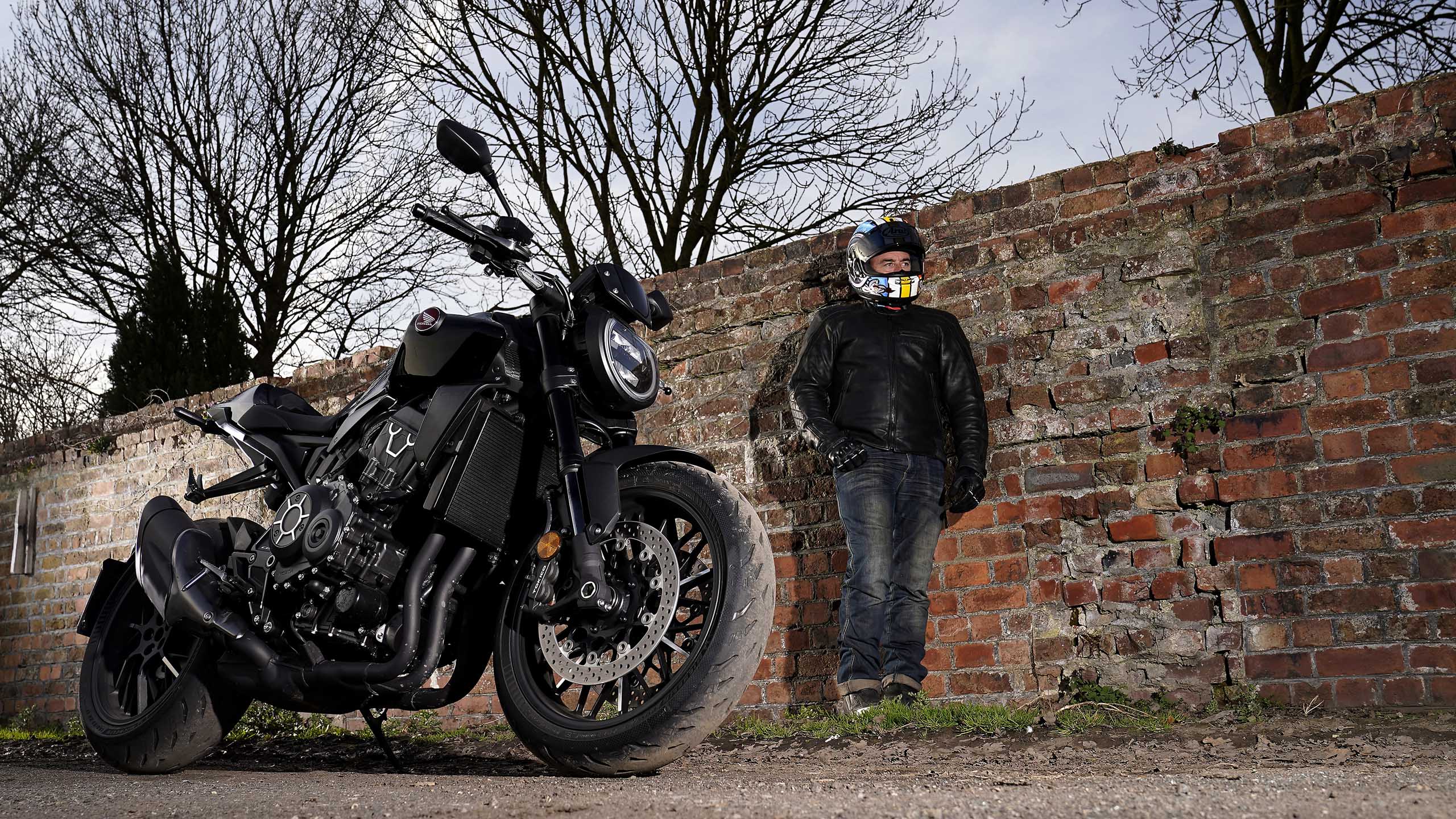 Though it's a cleverly built piece of interactive content marketing, Honda's "Café Racer Revolution" is also a great photo essay. Alongside information about the latest and greatest motorcycles Honda has to offer, it details the history of the bikers who sought to employ motorcycles (specifically "café racers") as a way to forge an identity for themselves and project a "statement of individuality."
Scroll down, and nostalgic black-and-white photos give way to contemporary action shots featuring fully decked-out motorcyclists on various Honda models.
Dynamic photos of bikes rotate them 360 degrees when you mouse over them, and text superimposed over flashy shots rolls smoothly down the screen as you scroll. This photo essay will stir a longing to hit the open road for anyone who has ever dreamed of owning one of Honda's zippy bikes.
Built to keep Black from white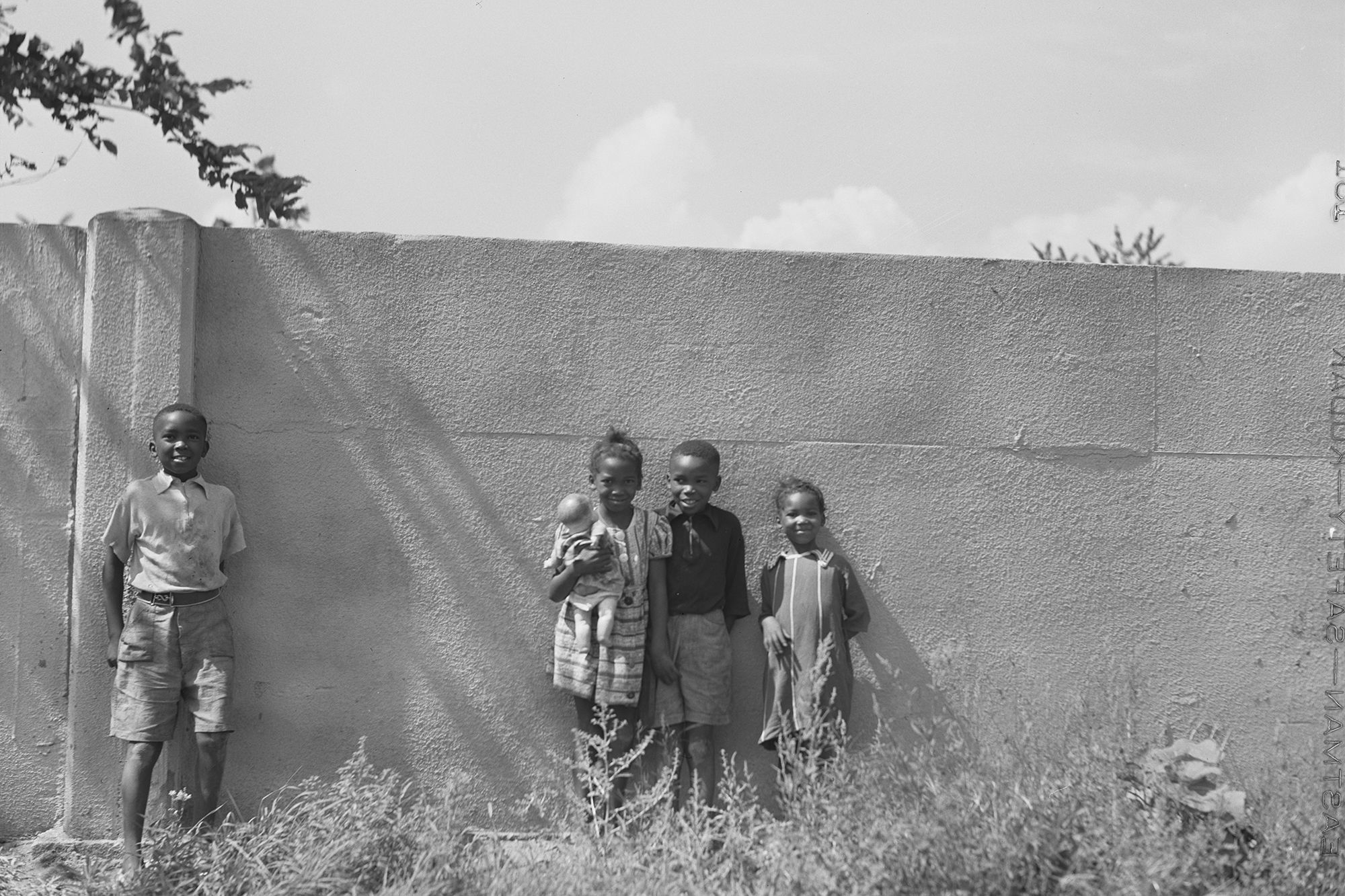 In Built to keep Black from white, NBC News and BridgeDetroit have built a stunning narrative photo essay that encapsulates the history of Detroit's Birwood Wall — a literal dividing line intended to separate neighborhoods inhabited by people of different races.
The piece begins with a brief history of the concrete barrier. Between paragraphs of text, it weaves in quotes from residents who grew up as the wall was erected and a short video. Animated maps highlighting the affected neighborhoods unspool across the screen as you scroll down, accompanied by brief explanations of what the maps represent.
In the series of photographs that follow, contemporary images transition into decades-old shots of the wall when it was newly constructed. This is followed by images of original real estate documents, resident portraits, and additional animated maps — each considering the issue from different angles.
The piece ends with an interactive display of how Detroit's racial makeup has changed over the past several decades, from majority white to black, and how the wall has impacted the lives of its residents who lived (and died) within its borders.
The story of Black Lives Matter in sport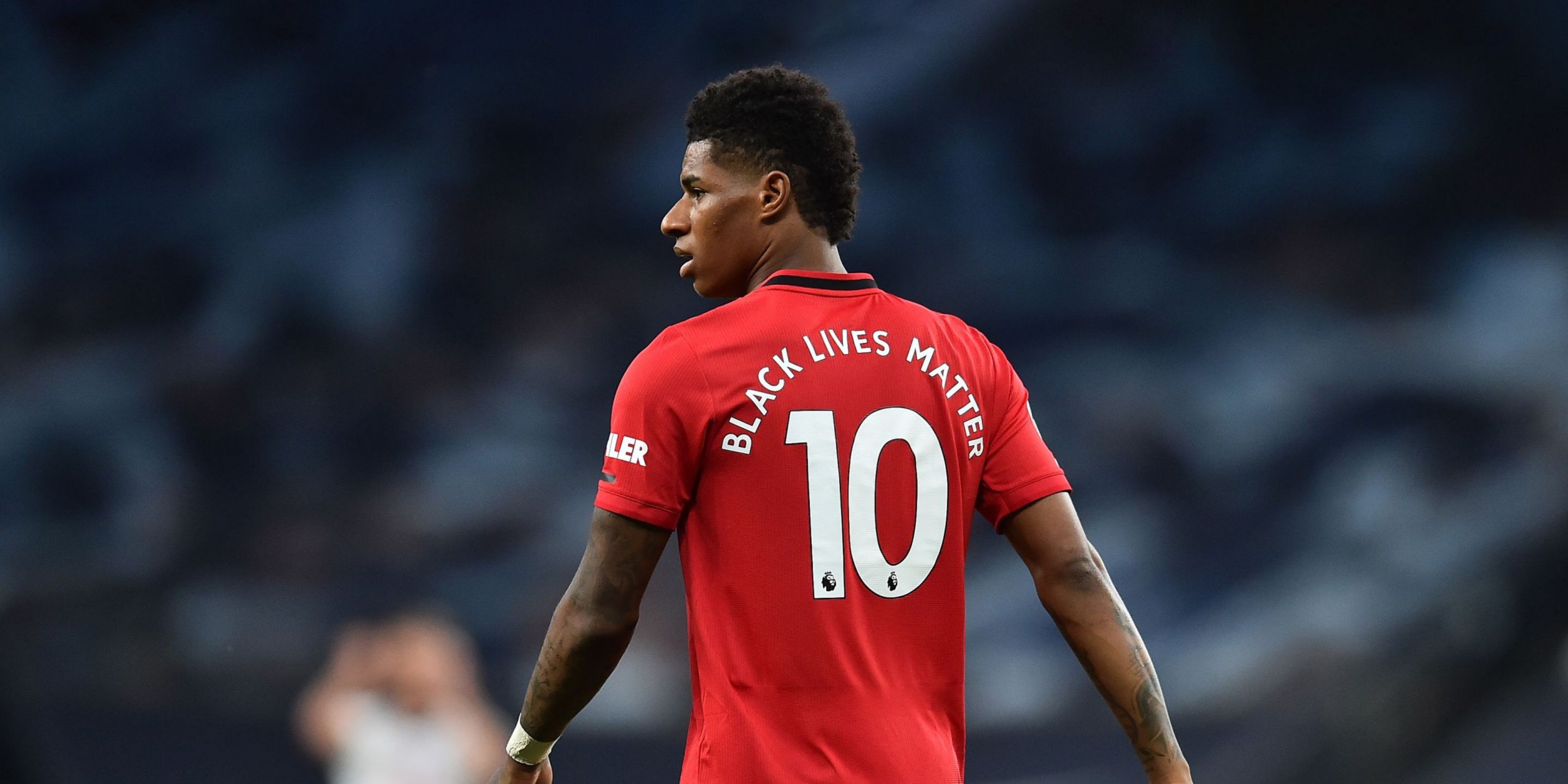 The BBC pairs illustrations and bold imagery in this photo essay on how athletes participated in the Black Lives Matter movement. At the start, a narrow column of text leads into an iconic image of American football players kneeling during the pre-game national anthem in a solemn protest against police brutality.
The first excerpt, a summary of Trayvon Martin's death in 2012, draws you in with piercing prose capped off with photographs that bleed into one another. Every account in the photo essay follows this layout.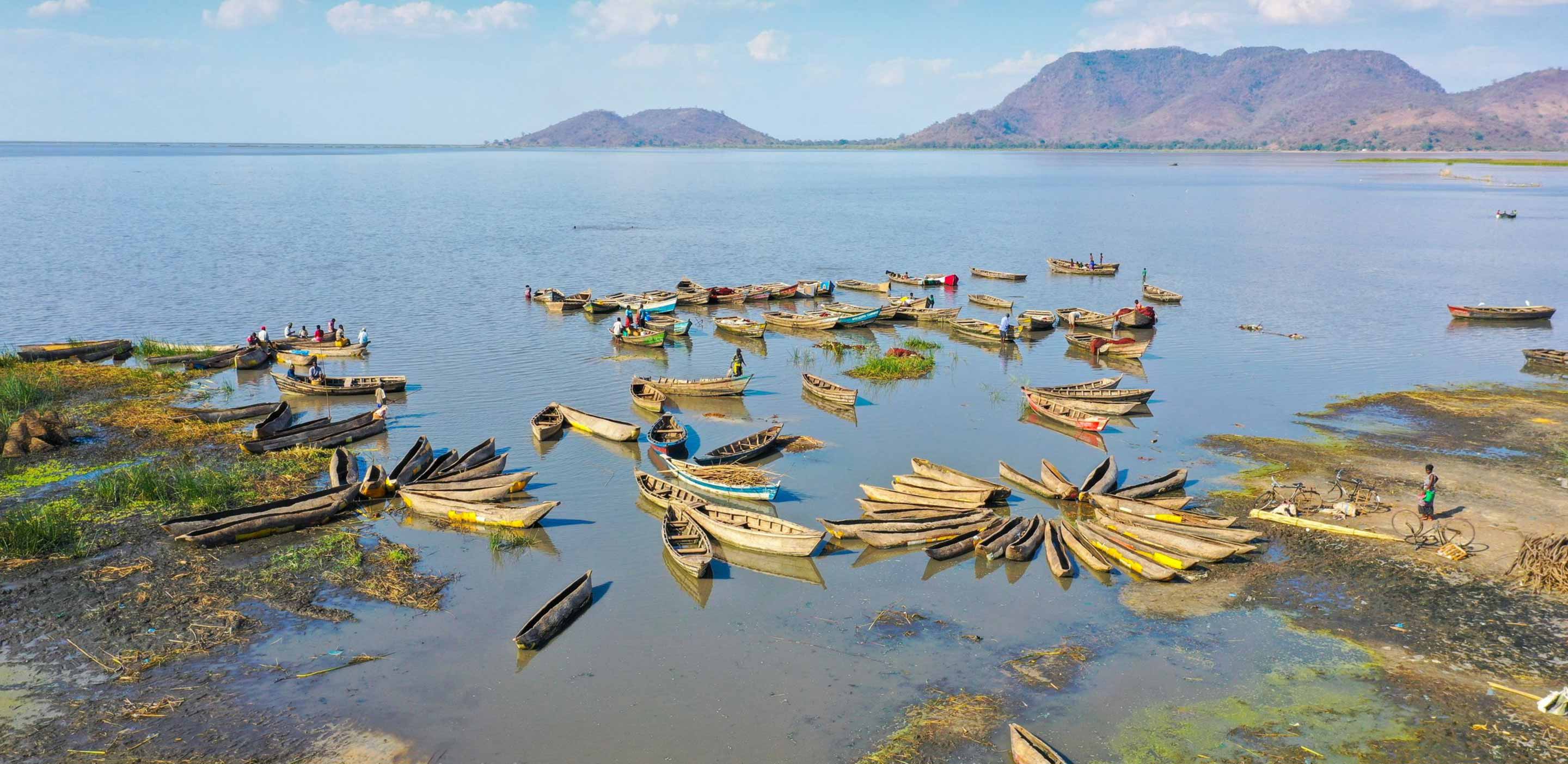 Climate change affects everyone on the planet, but some people are feeling the effects more than others. WaterAid's scrollytelling photo essay illuminates the plight of individuals living in areas where extreme weather conditions — caused by climate change — have drastically impacted the water supply and environment, endangering their livelihoods and ability to survive.
This climate change story starts with an engrossing video that provides an up-close and personal look at the devastation that climate change-induced droughts have wreaked on people and the environment. As you scroll down, images of massively depleted bodies of water with superimposed text and quotes unfold before your eyes. It's an efficient way to drive home the critical message WaterAid wants to convey: climate change is real, and it's harming real people.
Each extreme weather story focuses on an individual to help viewers empathise and understand that climate change has real, drastic consequences for millions of people worldwide. The piece ends with a call to action to learn more about and financially support WaterAid's fight to assist people living in the desperate situations depicted in the essay.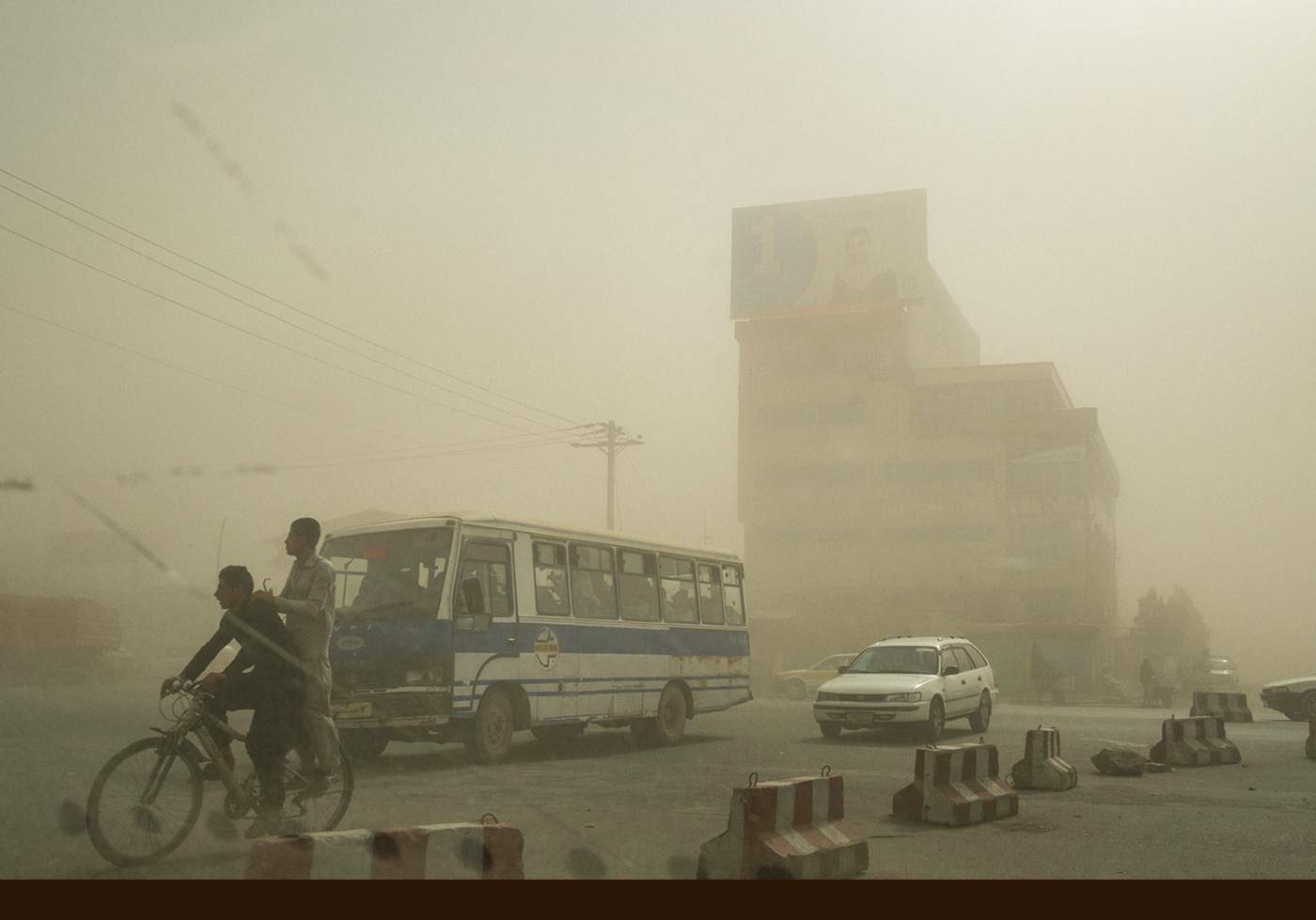 In this piece, Australian photo-journalist Andrew Quilty tells the story of the four weeks he spent in Afghanistan. He captures daily events ranging from the mundane—like a casual visit to his barber—to jarring. More than one photo documents blood-spattered victims of violence.
Viewers must scroll through the piece to follow Andrew's daily musings and the striking photos that accompany them. His photo essay is a powerful example of how scrollytelling is transforming the art of long-form journalism.
La carrera lunática de Musk y Bezos (Musk and Bezos' lunatic careers)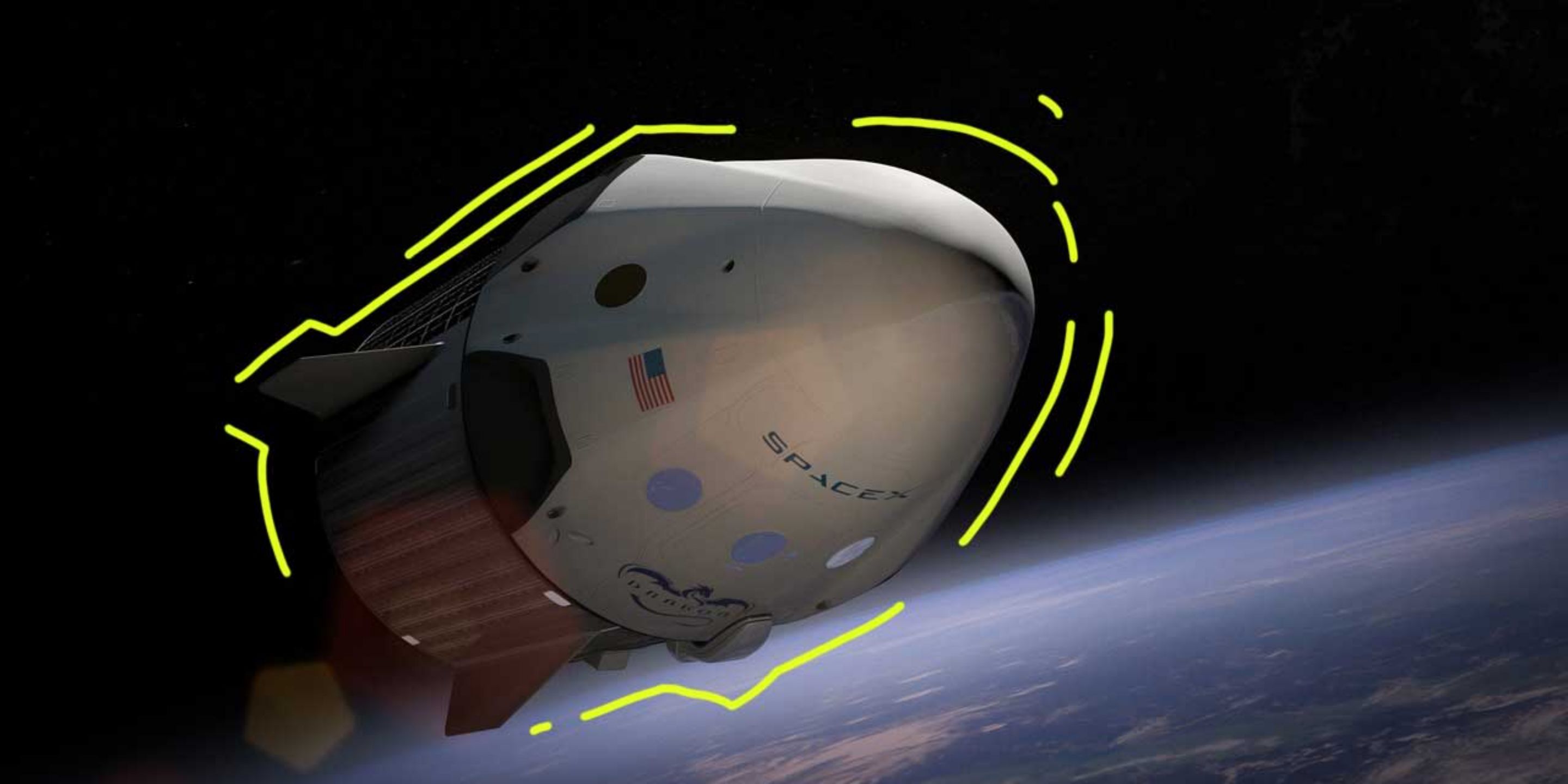 Billionaires Elon Musk and Jeff Bezos are angling to conquer the final frontier: space.
El Periódico captures their story via a whimsically illustrated photo essay, filled with neon line drawings and bold photos of the massive spaceships, the hangars that house them, and footprints on the moon. La carrera lunática de Musk y Bezos describes the battle between the two titans' space companies (Blue Origin and SpaceX) for the honor of partially funding NASA's next mission to the moon.
As you scroll down, white and fluorescent yellow words on a black background roll smoothly over images. The team at El Periódico slips in stylistic animations to break up the text—such as rocket ships with shimmering "vapour trails"—then ups the ante with a series of moon images that transition into portraits of the 12 U.S. astronauts who visited the celestial body.
The photo essay ends with the question: "Who will be the next to leave their footprints on the dusty lunar soil?" At the time of publishing, NASA had not yet decided between the two companies. (Spoiler alert: SpaceX won.)
Marissa Sapega is a seasoned writer, editor, and digital marketer with a background in web and graphic design.