How to get started with multimedia storytelling

By Marissa Sapega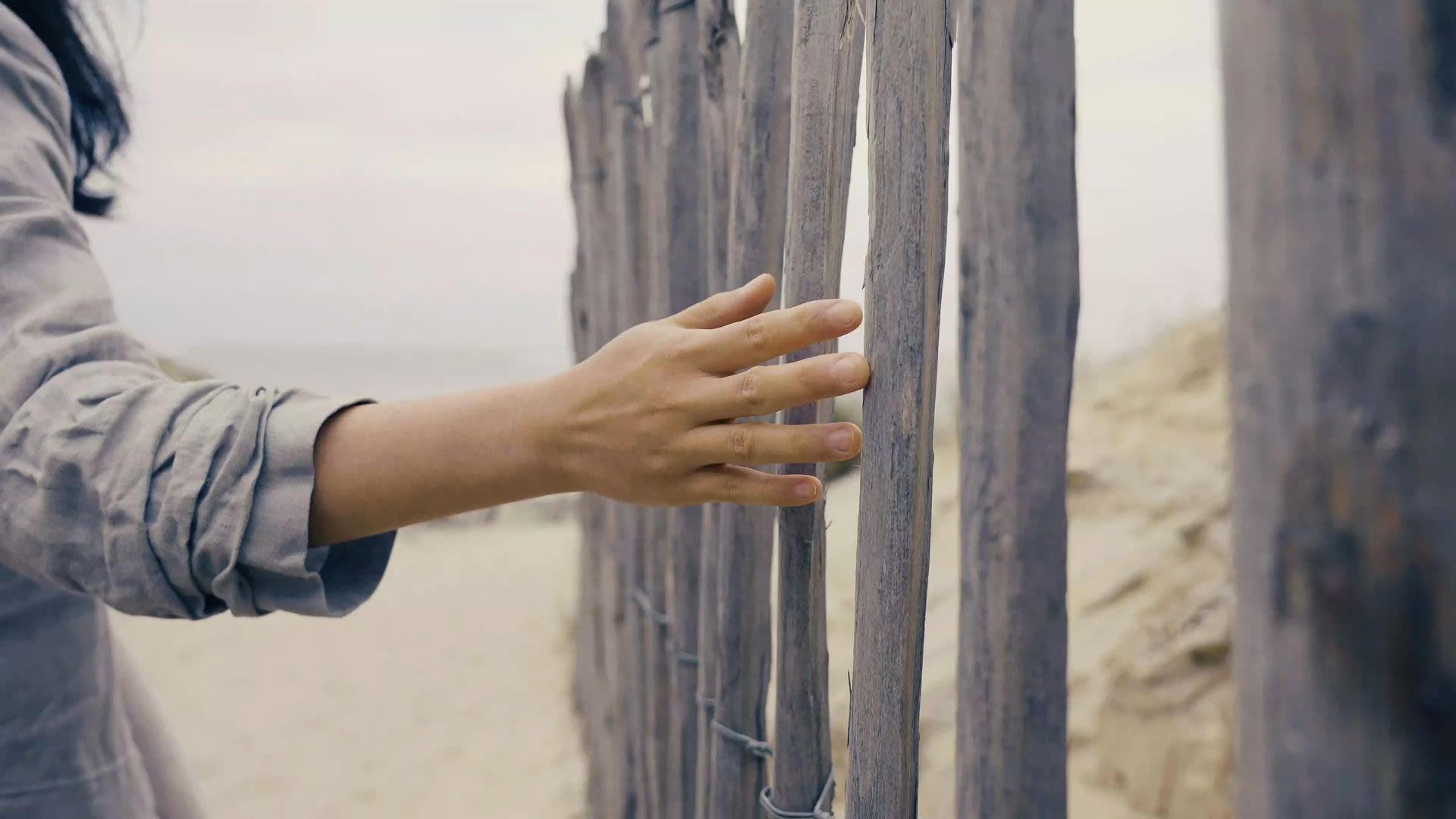 Most professional content creators — from journalists to marketers — have long known that multimedia content performs better than the standard vanilla content published by their CMS.
But until relatively recently, truly multimedia storytelling simply hasn't been an option for most content professionals. Multimedia content has typically required developers and web designers to create bespoke experiences, which most content teams don't have at their disposal.
But thanks to new platforms and better web technologies, it's becoming possible (and significantly easier) to make multimedia storytelling a central part of your content strategy.
In this guide, we'll cover:
What multimedia storytelling is
How multimedia storytelling is changing
Tips, tools, and guides for multimedia storytelling
Examples of multimedia storytelling
If you want more, check out our roundup of multimedia content examples.
Join the BBC, Unicef, and Penguin. Publish stunning, multimedia web content for free with Shorthand.

No code, no credit card, and no commitment required.
Get started.
What is multimedia storytelling?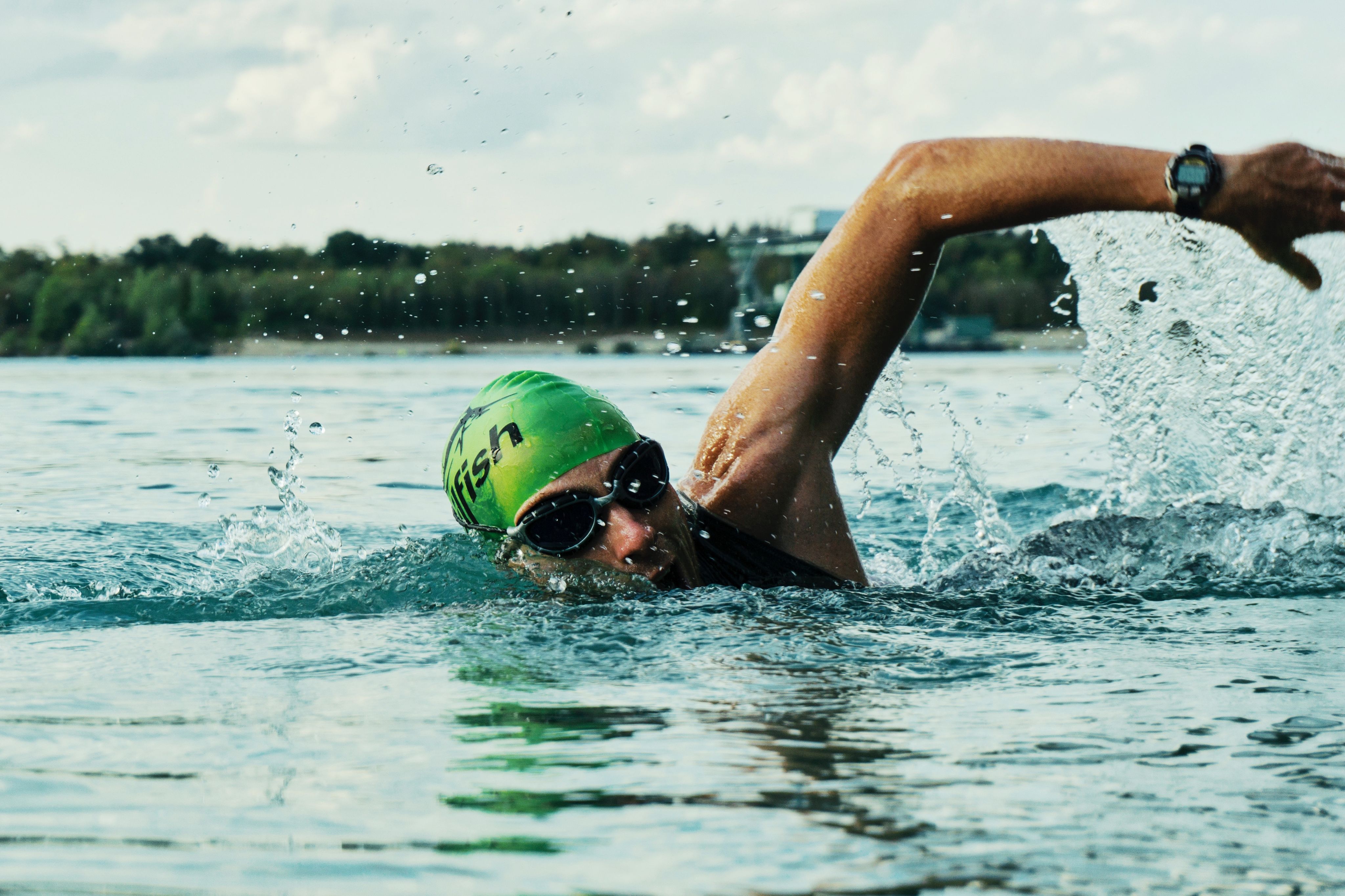 A multimedia story is narrative content that uses video, images, or audio (or a combination of all three) to tell a story. Multimedia stories can include data visualisations, infographics, slideshows, social media posts, interactive maps, animations, and many other kinds of visual and audio elements.
In multimedia stories, media is fundamental to how the narrative is conceived and created. This is unlike most web content, where media — usually a handful of static images — is typically included as an afterthought.
In digital media, one of the most famous examples of multimedia storytelling is Snow fall, an award-winning story from the New York Times. Published in 2014, it's still an excellent example of how video clips, photography, and scroll-based animations — or scrollytelling — can be used to create an impressive reading experience.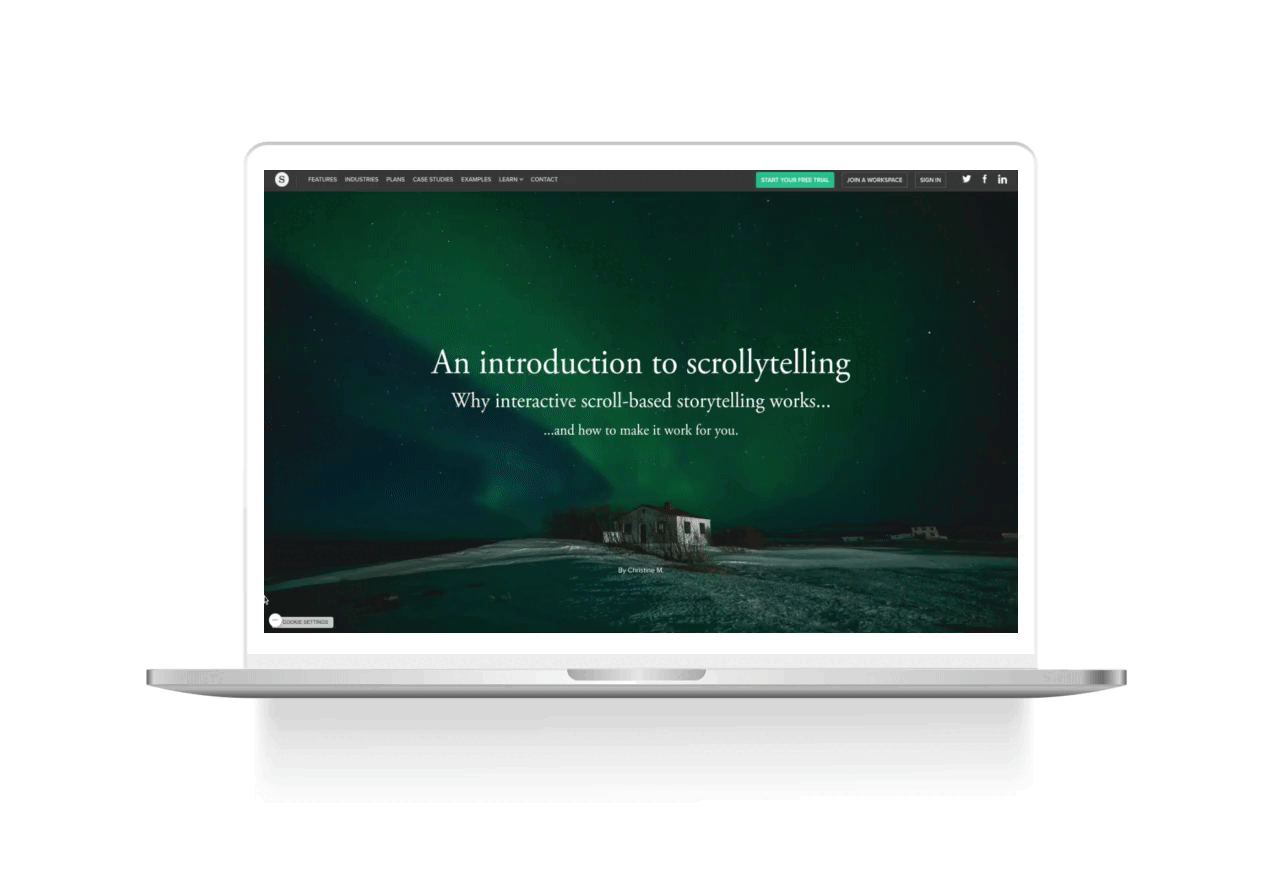 Other examples of multimedia journalism followed, including from the newsrooms of The Guardian, NPR, and the BBC.
Multimedia storytelling has many benefits. Key among them is the ability to elicit stronger emotions and capture the attention of the audience for longer periods. One form of multimedia storytelling, the interactive infographic, is particularly effective at engaging users because they need to actively participate in the story by scrolling, clicking, and rolling over the content to get the full impact.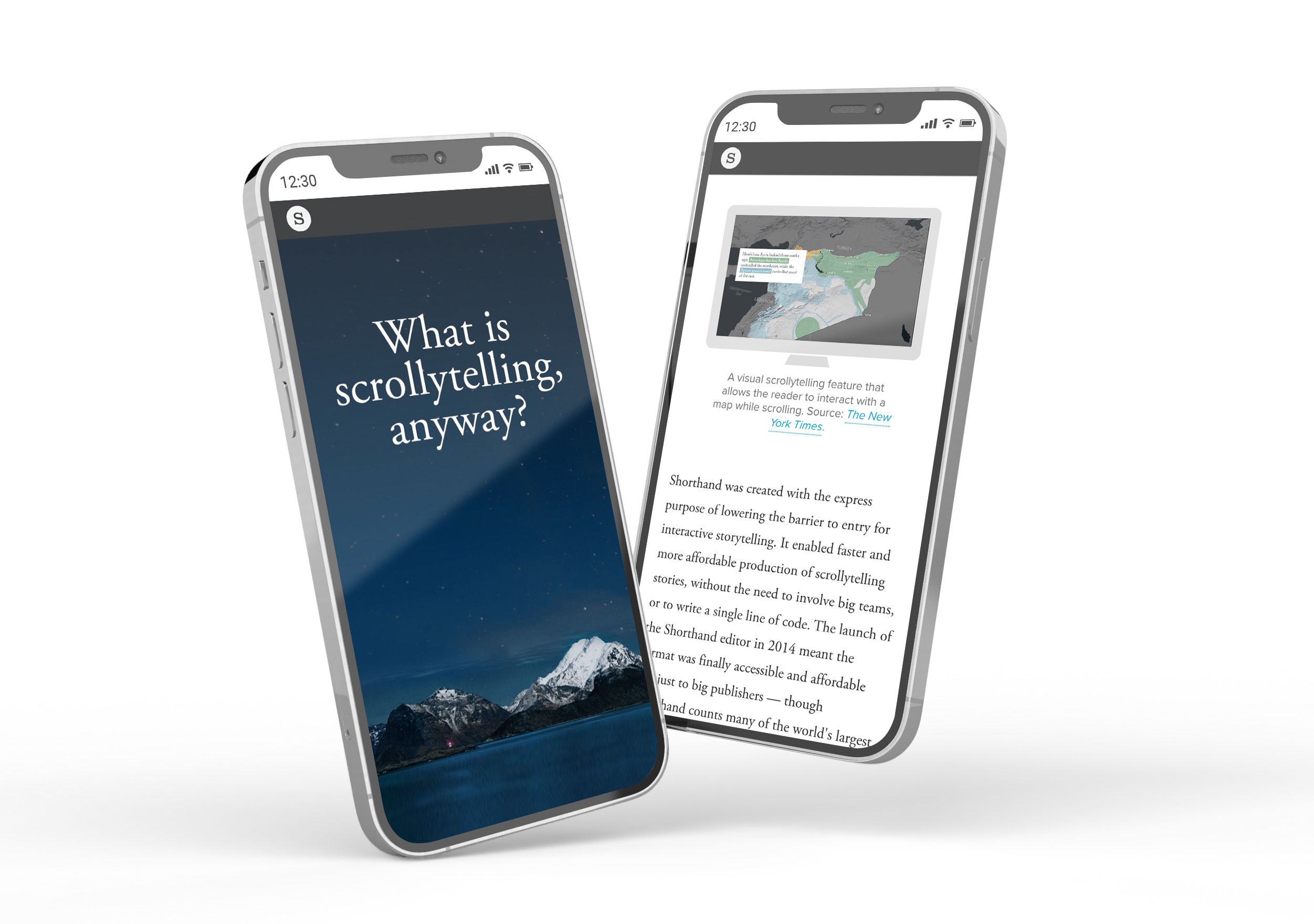 Learn more about image file formats for multimedia stories.
How multimedia storytelling is changing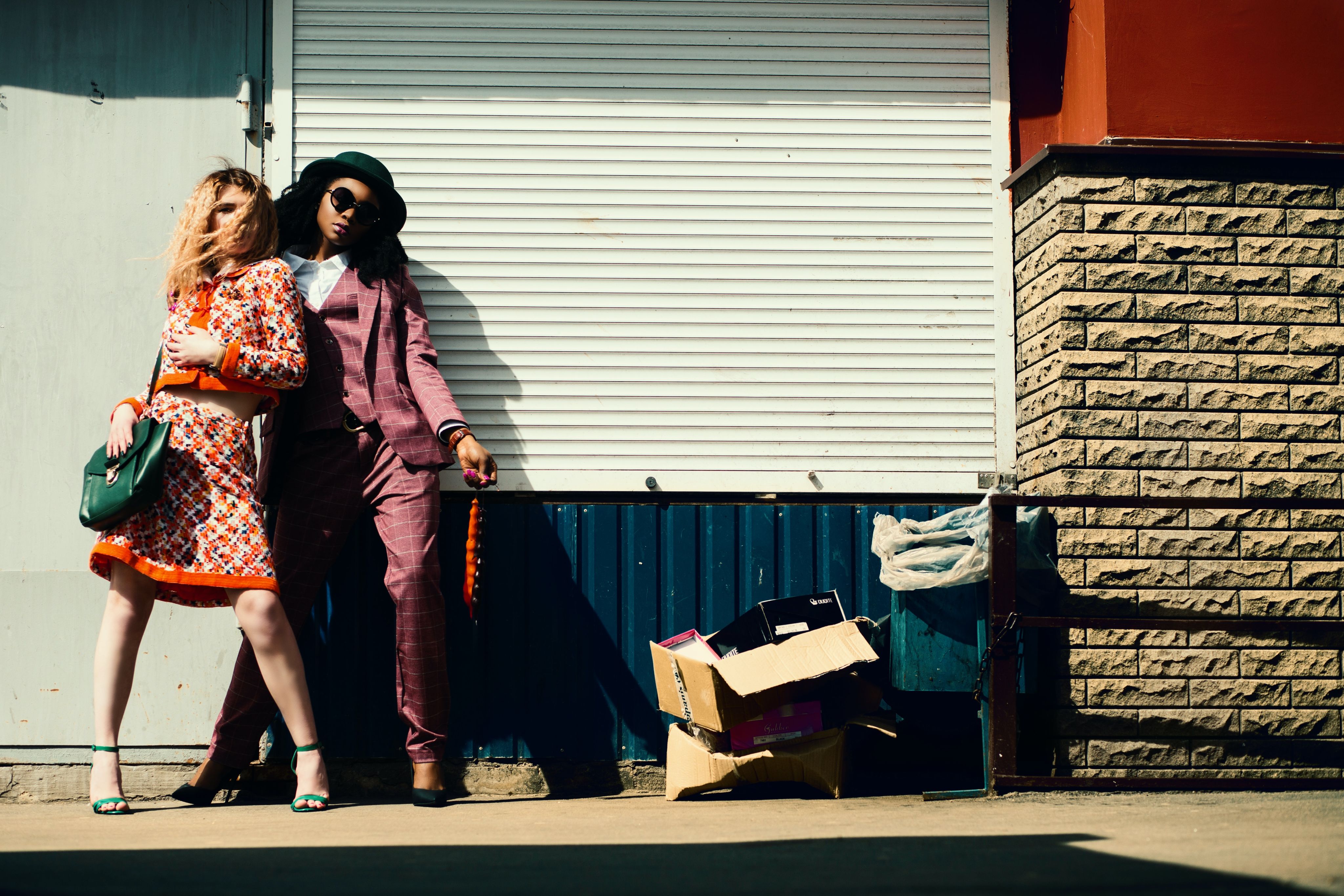 In the past, it was difficult to build a truly immersive multimedia story. Part of the problem has been internet bandwidth; another part has been the power of web browsers. A third part of the problem has been how hard it is to build visually interesting stories without the help — and expense — of developers and web designers.
To solve this third problem, a number of platforms and tools have been developed. Over time, it has become easier to create and edit photos, podcasts, and videos. It's also become easier to create illustrations and animations.
And thanks to digital storytelling platforms, it's also become easier to create immersive multimedia stories without writing a line of code. This means that content professionals — who are often writers — don't need to rely on their CMS, which is usually not fit for this purpose.
These new tools and platforms can free up content teams to focus their attention and resources on what matters most: the storytelling. And this leads to better content — as we'll show in our examples, below.
But first, let's look at some tools, tips, and guides for your next multimedia story.
Photography
Photos are an excellent and accessible way to bring your multimedia story to life. Look for vivid, high-quality, and eye-catching photographs that you can use to break up your text. Here are some top tips to follow: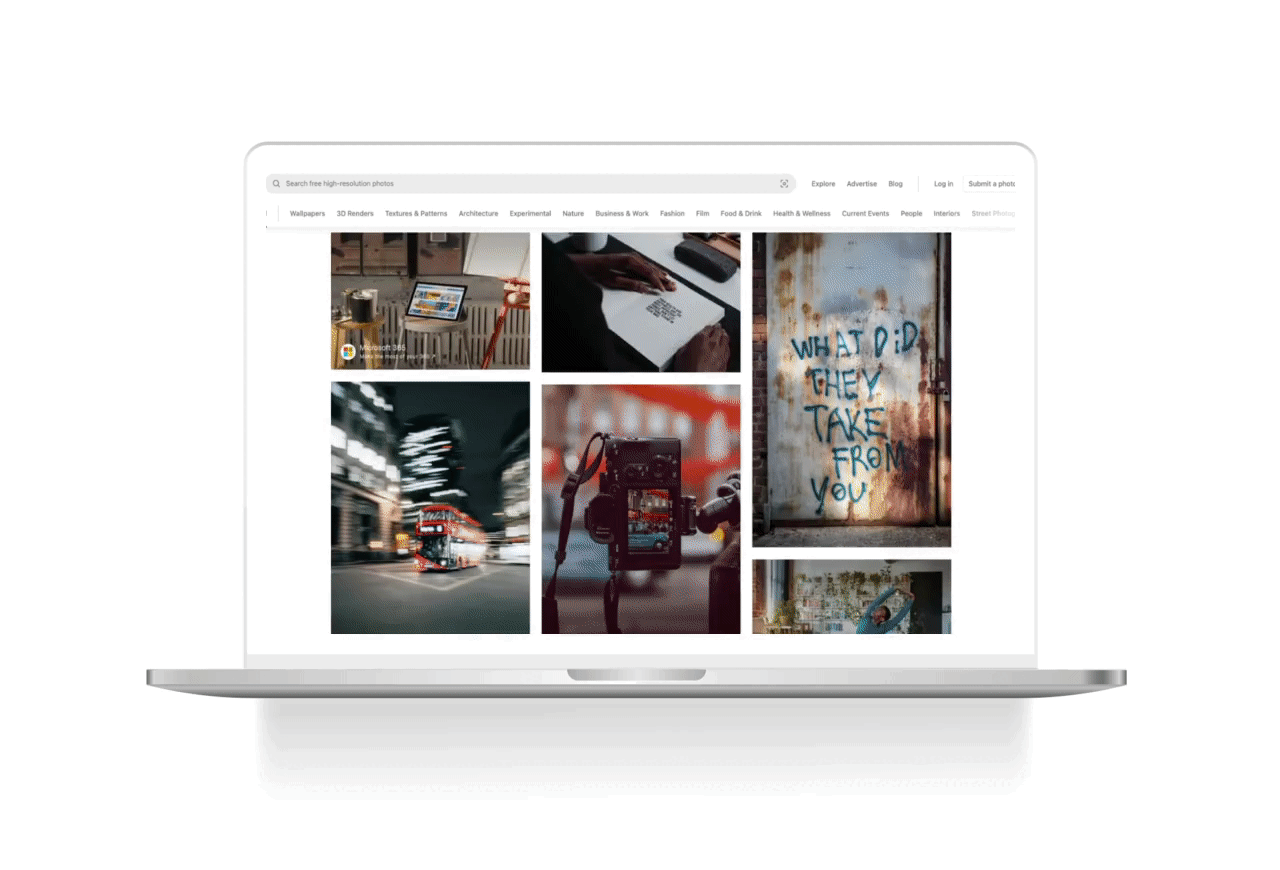 Did you know that you can add amazing Unsplash photos to your multimedia story, without leaving the Shorthand app? Learn more.
Video
Though harder to create, videos are well worth the effort. They can bring subjects to life in a way that a photograph cannot. When deciding what to include in your video, consider what may be complicated or challenging to explain through text alone. Videos are also the perfect medium for interviews, first-person narrations, and expositions.
Pro tip: Don't make the video too long. Multiple, shorter videos of up to two minutes can be quite impactful and are more likely to hold your audience's attention than longer videos.
Even if you're not an experienced videographer, there are plenty of tools and resources to help you create a professional product.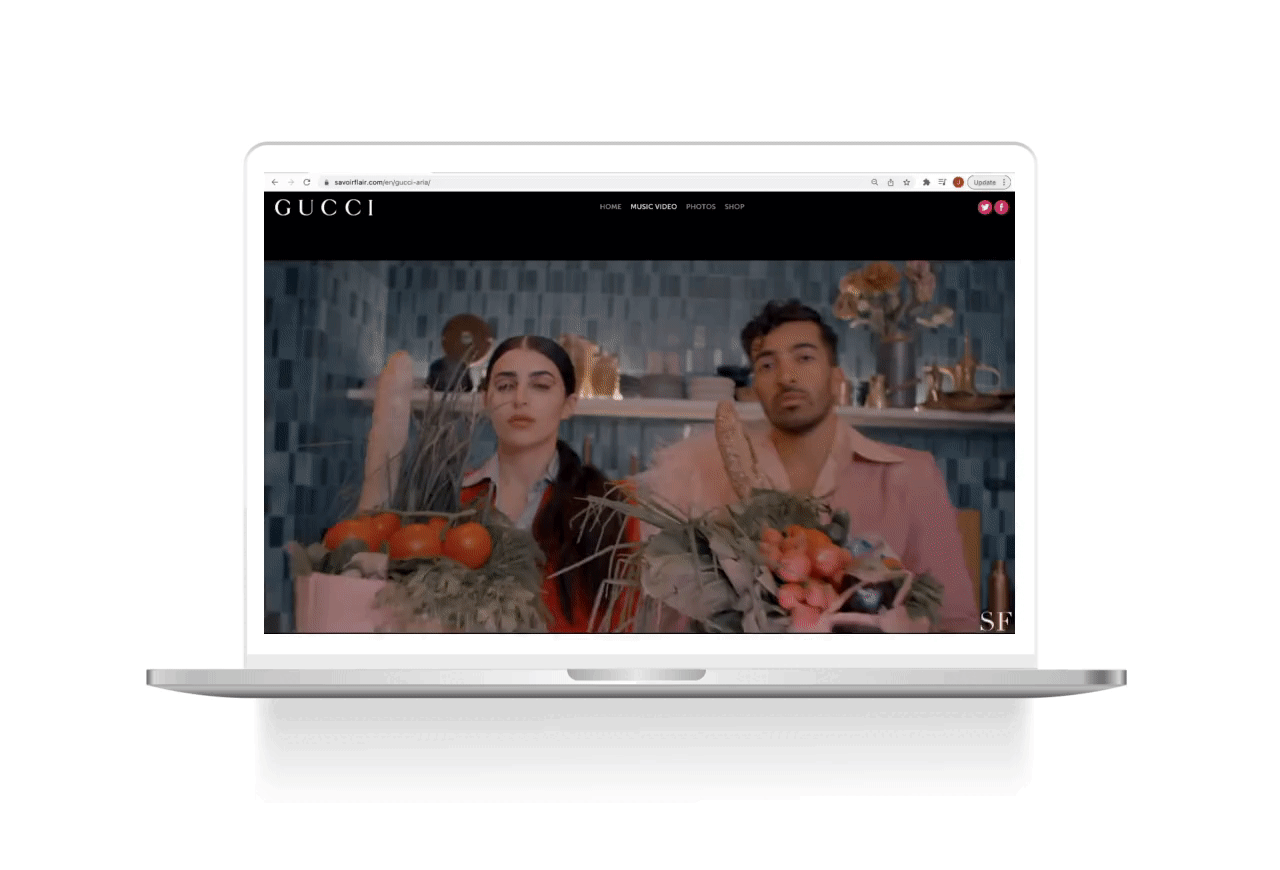 Design
Fortunately, crafting a multimedia story today doesn't require any web design experience, but good graphic design skills are always important. A professional designer will have their own tools and resources to use, but these can be intimidating for amateurs. The good news is that there is a range of human-friendly tools and templates for non-designers to produce professional looking work.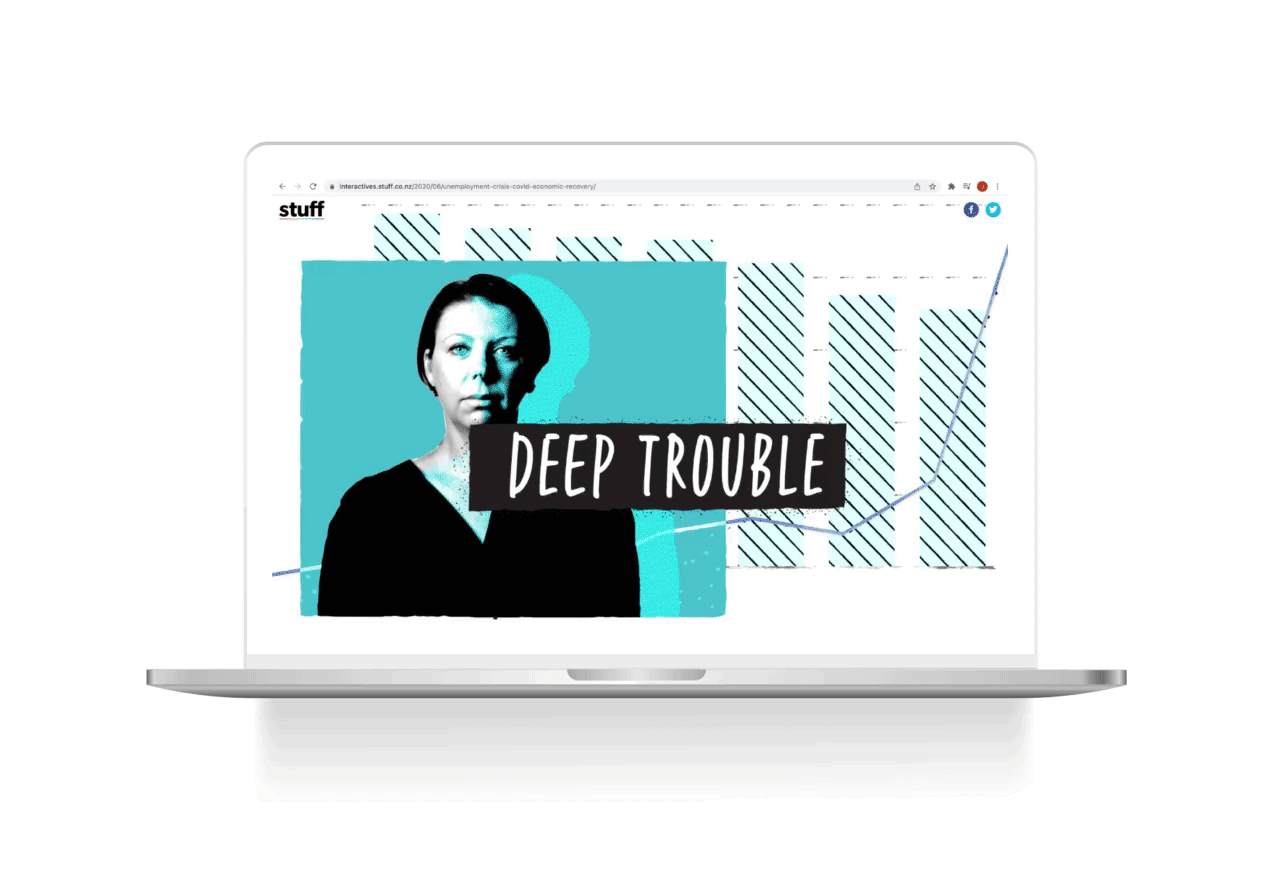 Data visualisation
Let's face it: Data can be boring. But it doesn't have to be if you turn it into something visually appealing. In fact, data can play a starring role in your multimedia story. Take a look at Brexit by numbers. This stunning example of data storytelling transforms a series of staid facts into an engaging, interactive piece explaining Brexit's immediate impact on the UK.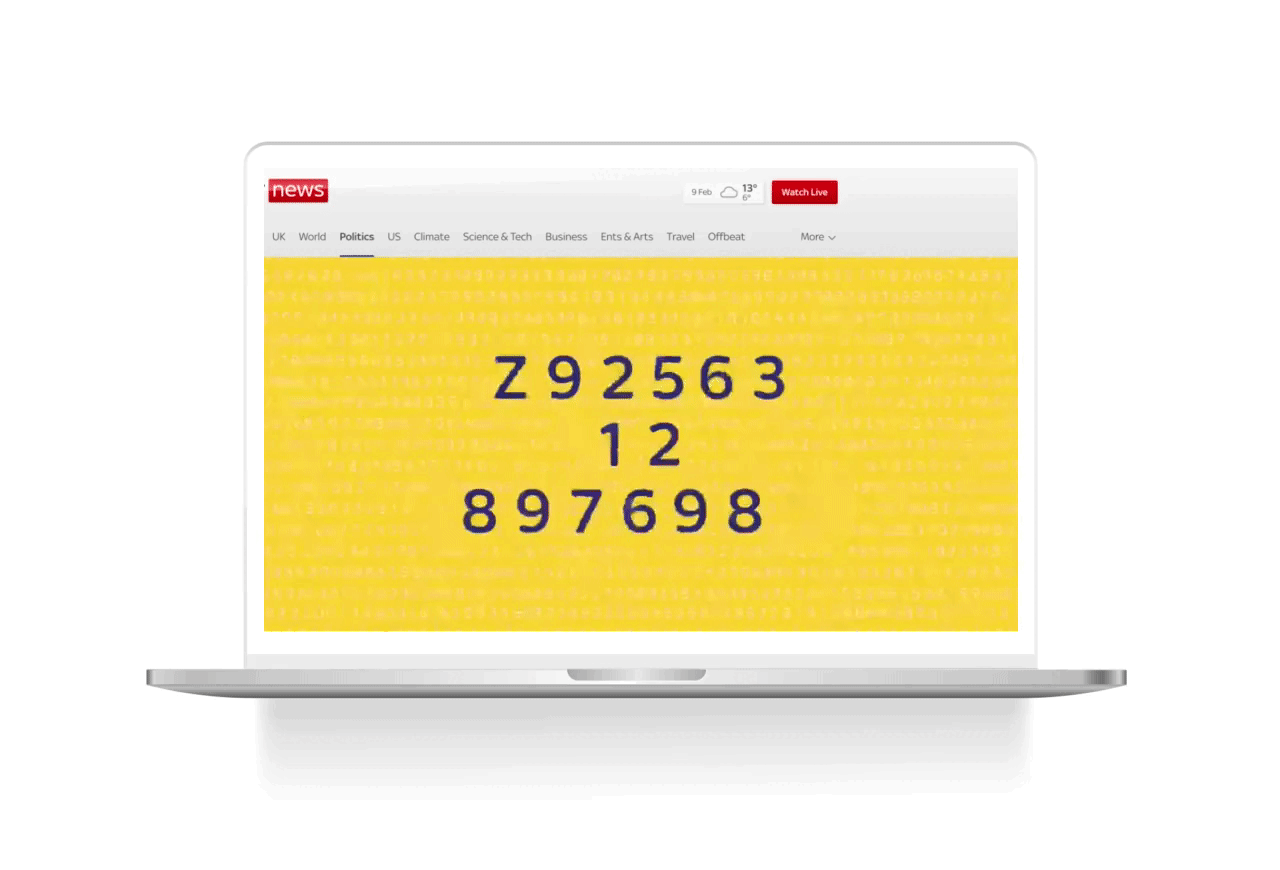 If you're looking to integrate data into your multimedia story (but don't want it to run the show) in a way that viewers can easily consume, check out the range of tools listed in our Introduction to data storytelling.
Infographics
Infographics are a tried-and-true method for sharing a collection of data and information in a format that's easy to consume. Check out these infographic creation applications, or read our guide, How to make an infographic.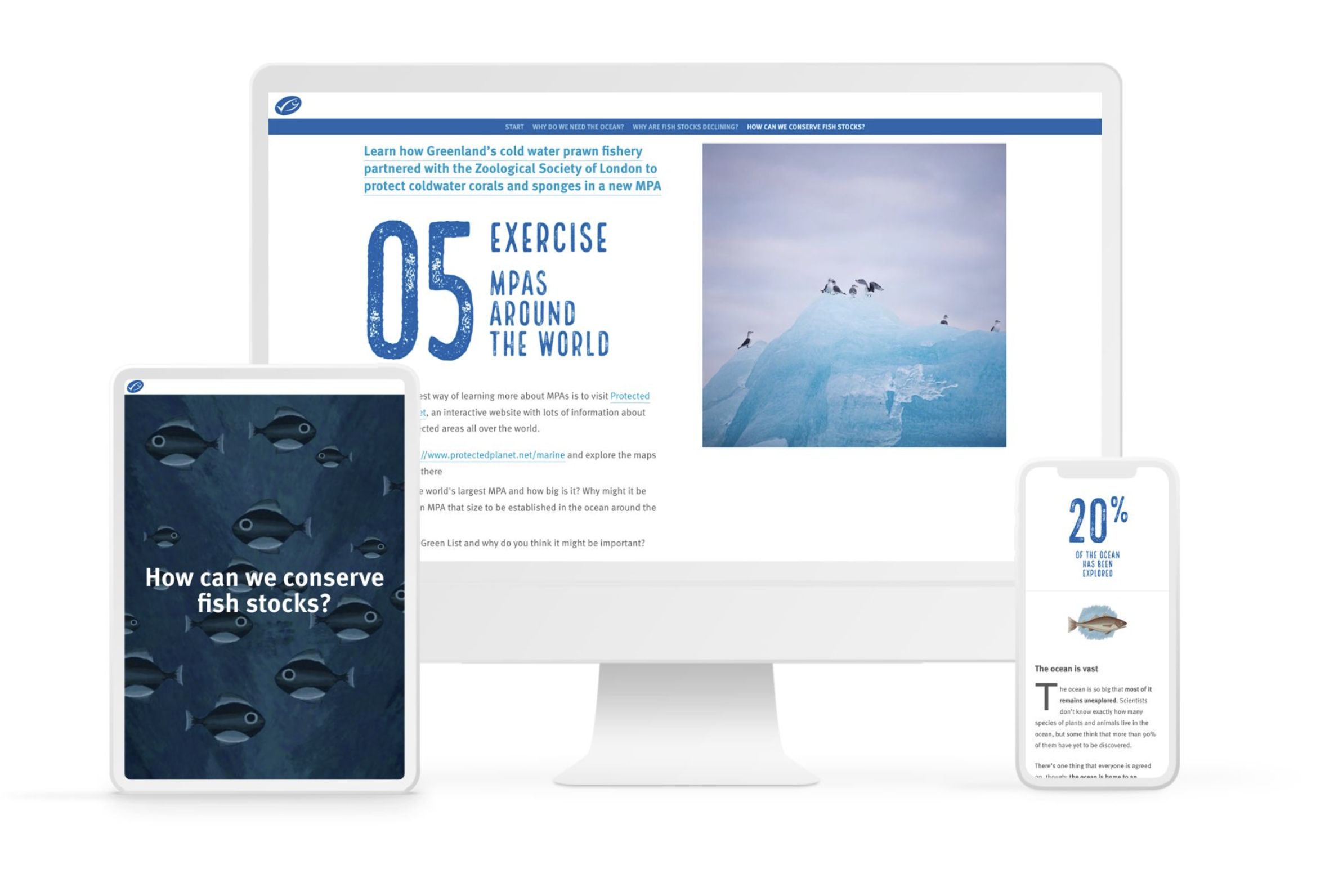 Your multimedia story can even take the form of an interactive infographic. Just be sure to follow the tips for including multimedia we've included in this post.
Audio
Don't underestimate audio's effect on a multimedia story. Whether it's a snippet of an interview, an environmental addition (think the roar of a crowd or nature sounds), or even a short musical interlude, audio can help draw your audience into your story. Here are some resources to rely on for top audio inclusion: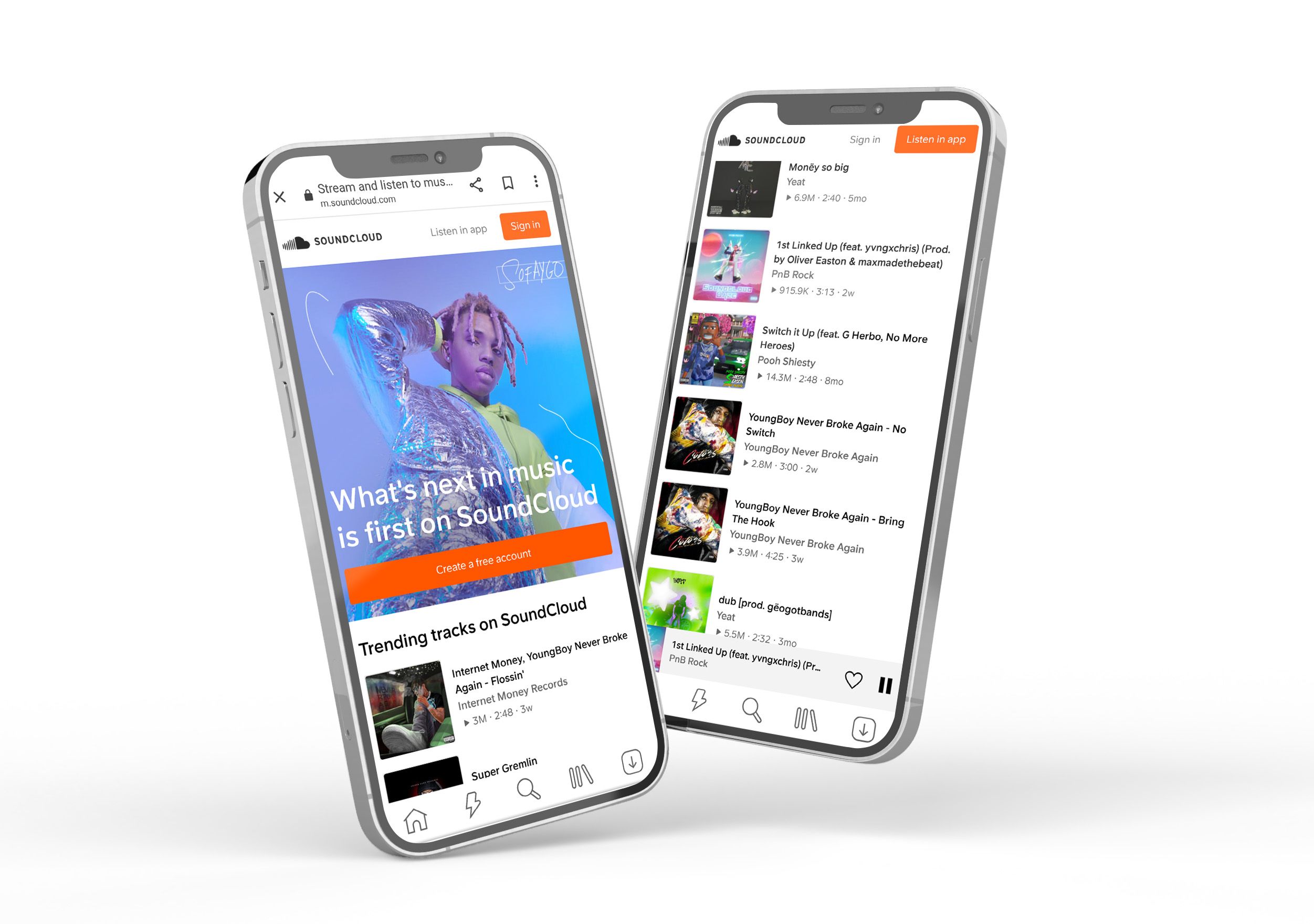 We hope you'll find these resources helpful! However, if you still need some inspiration, take a look at the following stellar examples. These multimedia stories will give you an idea of what you can achieve when you let your imagination run wild.
Take note of what elements appeal to you so you can incorporate them into your own multimedia stories.

Examples of multimedia storytelling
Enduring: Restoring the heart of Te Urewera
The Ngāi Tūhoe are an indigenous people of New Zealand who act as guardians of Te Urewera, a former national park that now enjoys the rights, liabilities, and powers of a (female) person afforded by law. This Māori tribe can now protect the land and creatures as they see fit without getting approval from the Department of Conservation. Stuff's engrossing multimedia story shares their saga.
Vibrant photographs, short videos, and quotes embellished with small illustrative accents neatly divide the text into sections. This helps lead the viewer through the piece. Stuff also chose a fog-enshrined forest in Te Urewera as the first backdrop for the content; other richly coloured images of weavings and other shots of Te Urewera's breathtaking beauty replace it as the user scrolls through.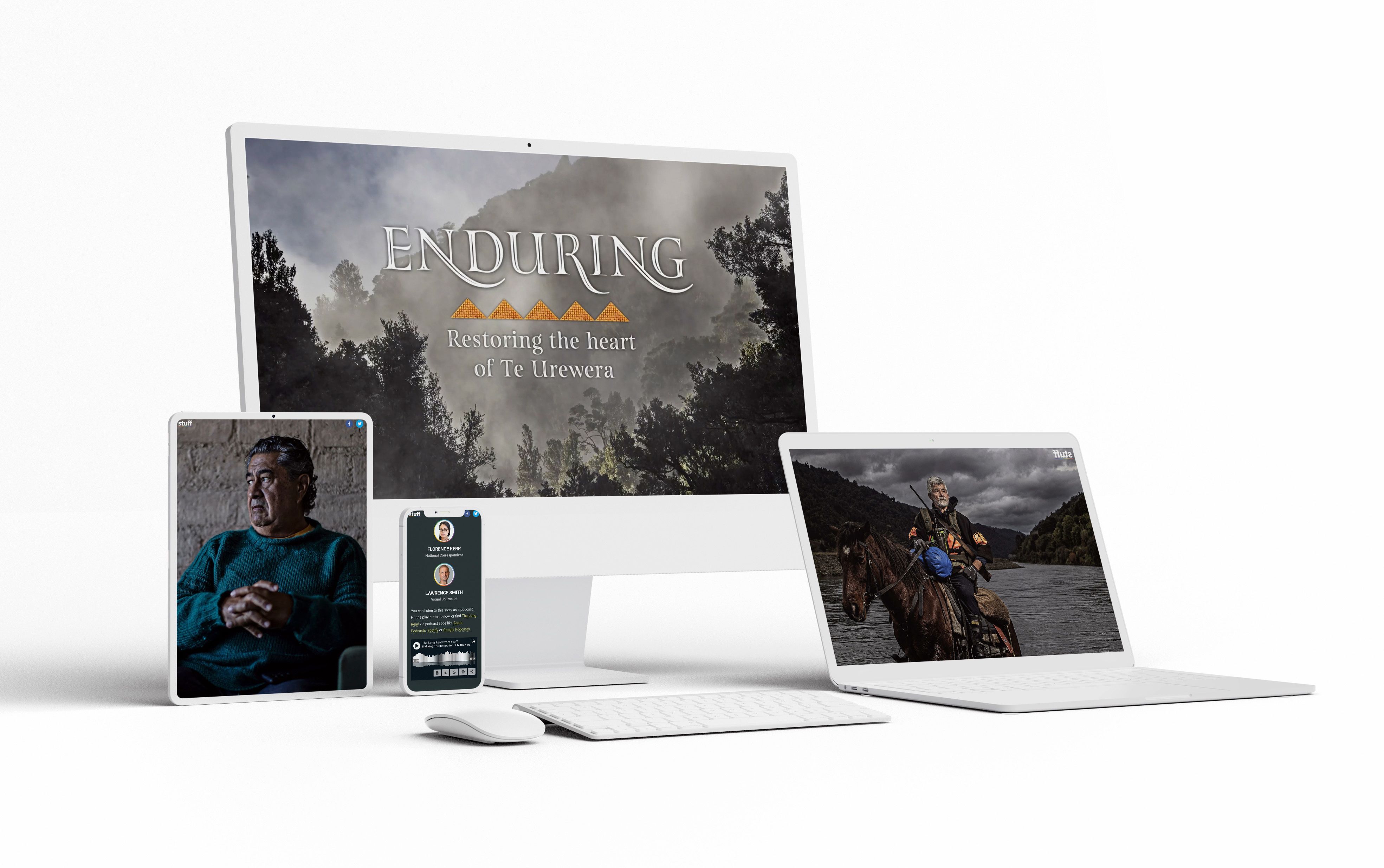 By the end of this moving piece, viewers will understand why the monumental decision to afford legal status to Te Urewera was so critical to the community that cares for it.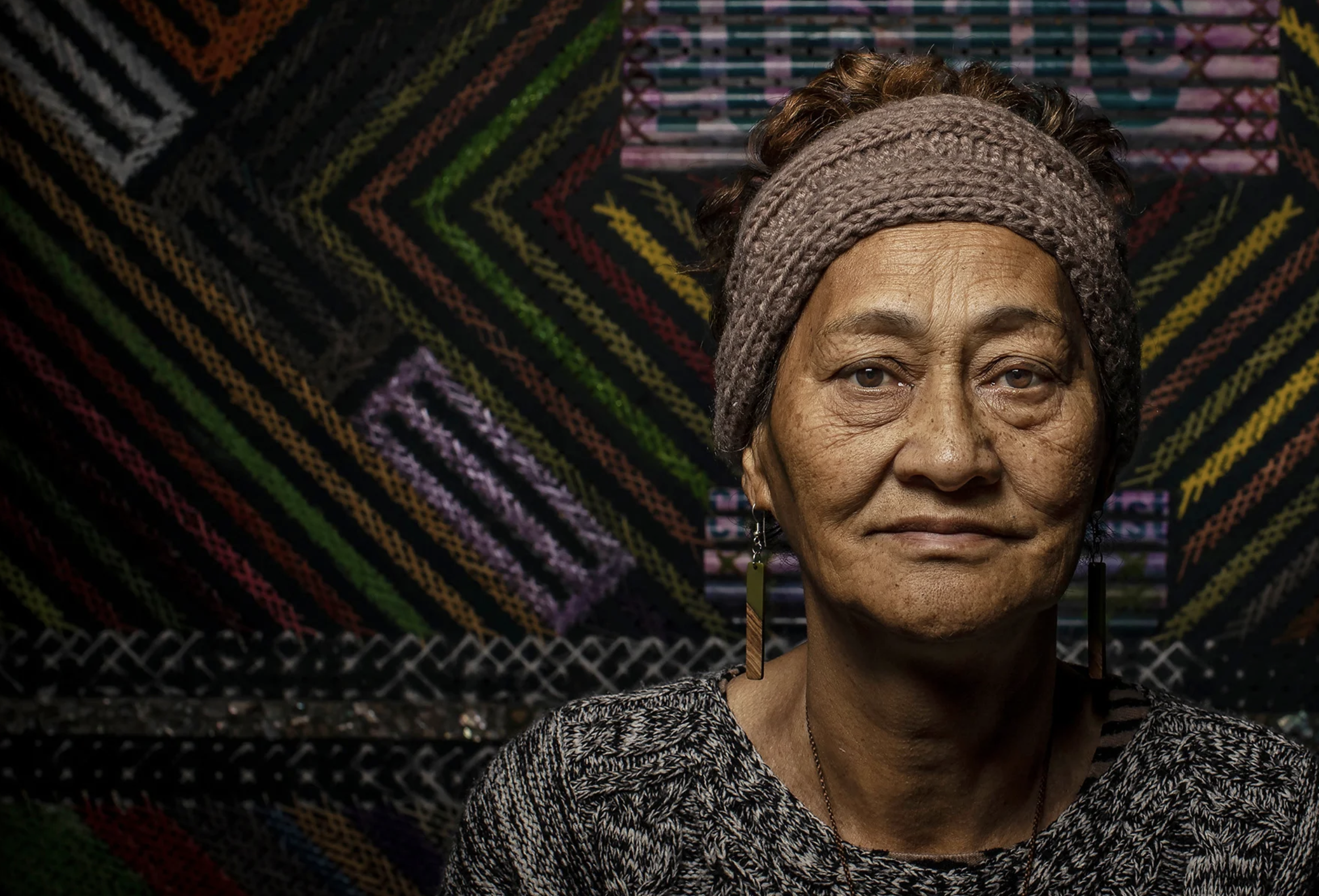 Bulldozed and bisected
Until 1957, highways in America were far and few between. The Federal-Aid Highway Act changed all that, authorising the construction of 41,000 miles of highway nationwide. For the next twenty years, freeways demolished communities, displacing residents and polluting the neighbourhoods left behind with exhaust fumes.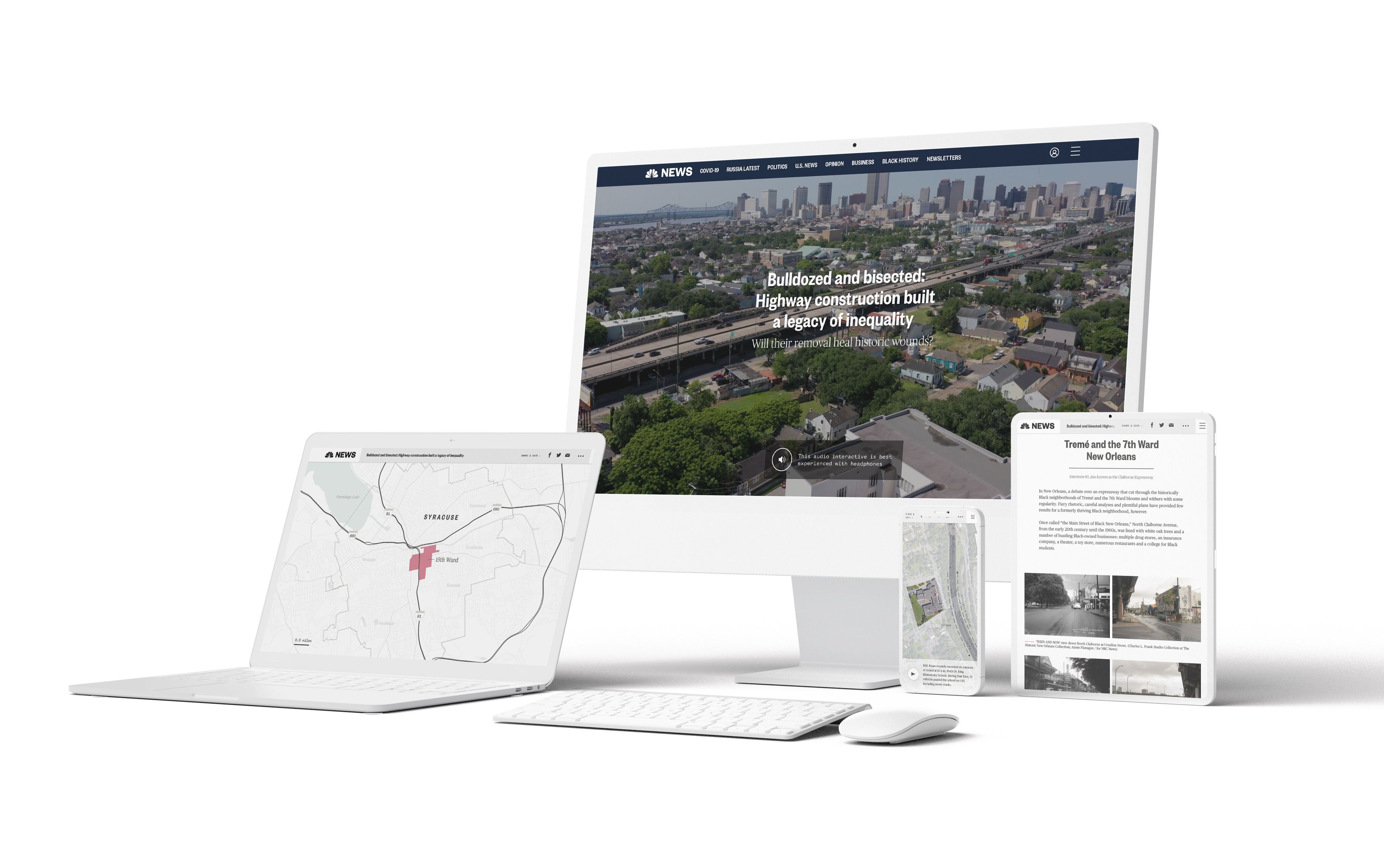 Bulldozed and bisected from NBC News shares the sad history of the emotional and environmental wreckage wrought on the areas destroyed by the highways. The multimedia story examines neighbourhoods in Syracuse, New Orleans, and Los Angeles, peppering the text with historical images and interactive maps of the affected communities.
It even contains audio clips of the noise pollution affecting local elementary schools superimposed over videos of traffic on the highways.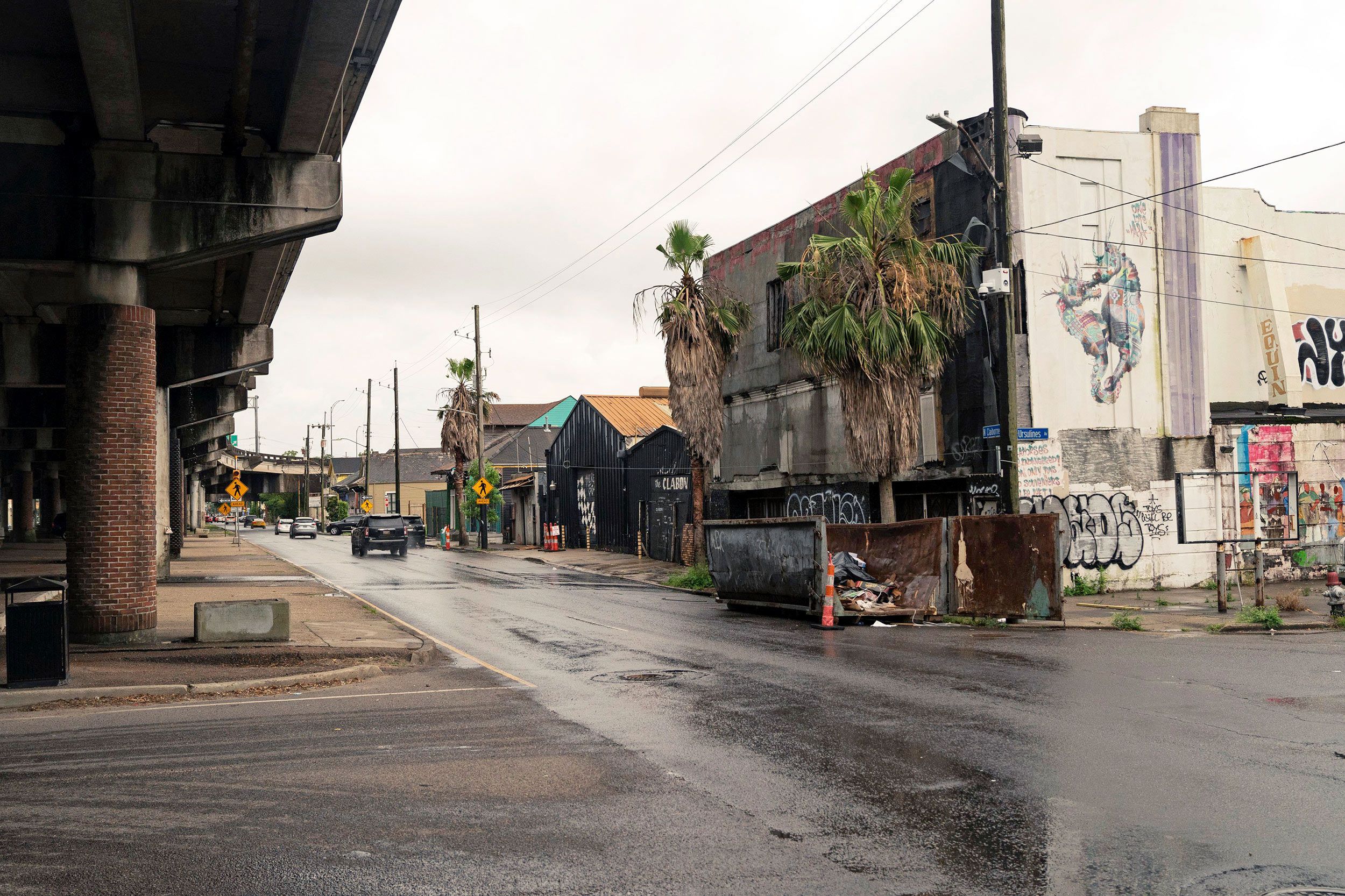 Climate Stories
Climate change does not impact everyone on earth equally. Those living in urban areas of rich countries are considerably more cushioned from its immediate effects than those scratching out a living as a farmer or fisherman in a developing country.
WaterAid, an international nonprofit that focuses on water, hygiene, and sanitation, created Climate Stories to publicise the dire situations for whom climate change disrupts a precarious balance between life and death.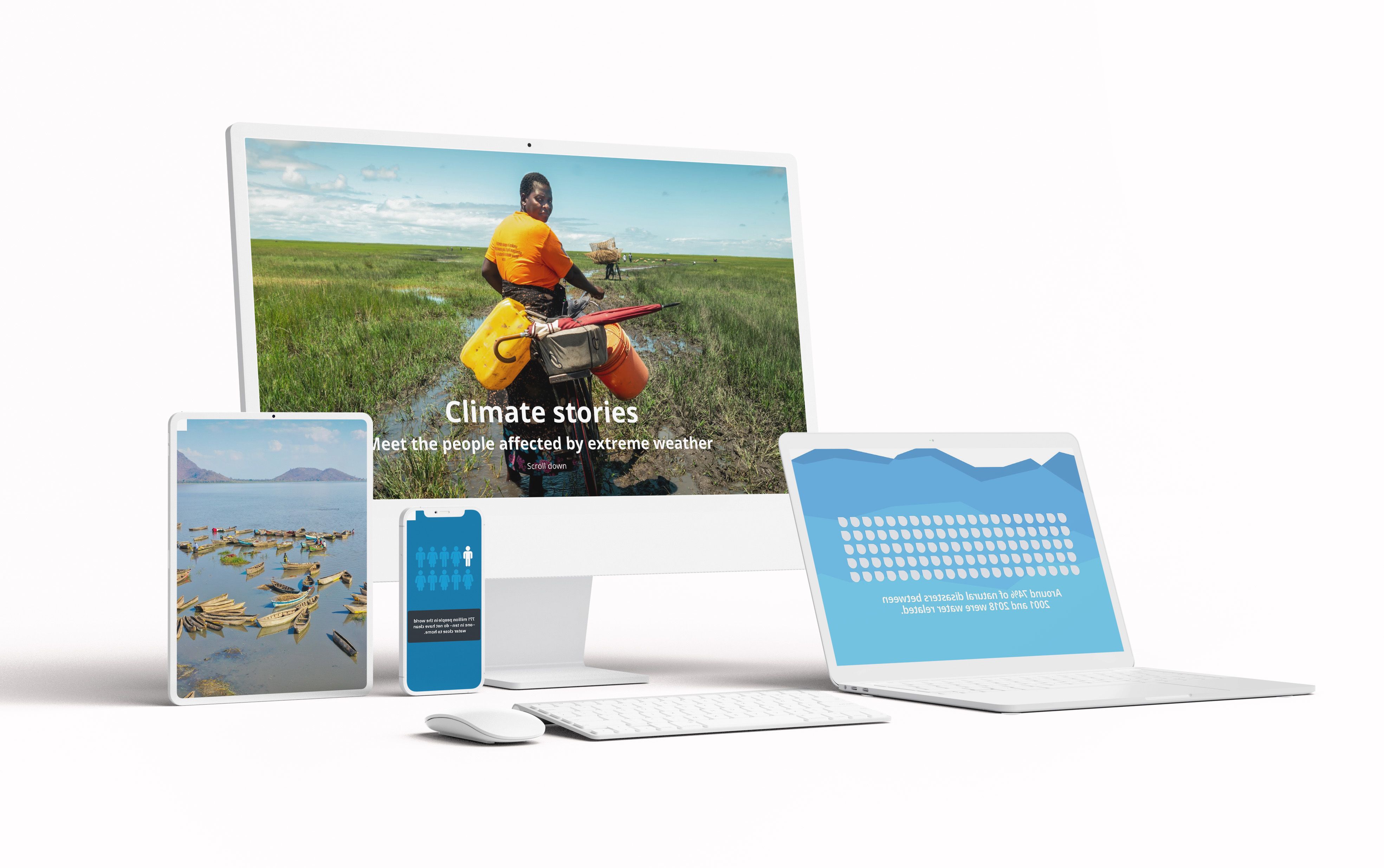 WaterAid leverages the power of video, full-screen images of the individuals in communities ravaged by climate change, and simple animations to emphasise these bleak statistics. The scrollytelling format helps viewers remain engaged as their actions trigger the appearance of new content and eye-catching transitions from section to section.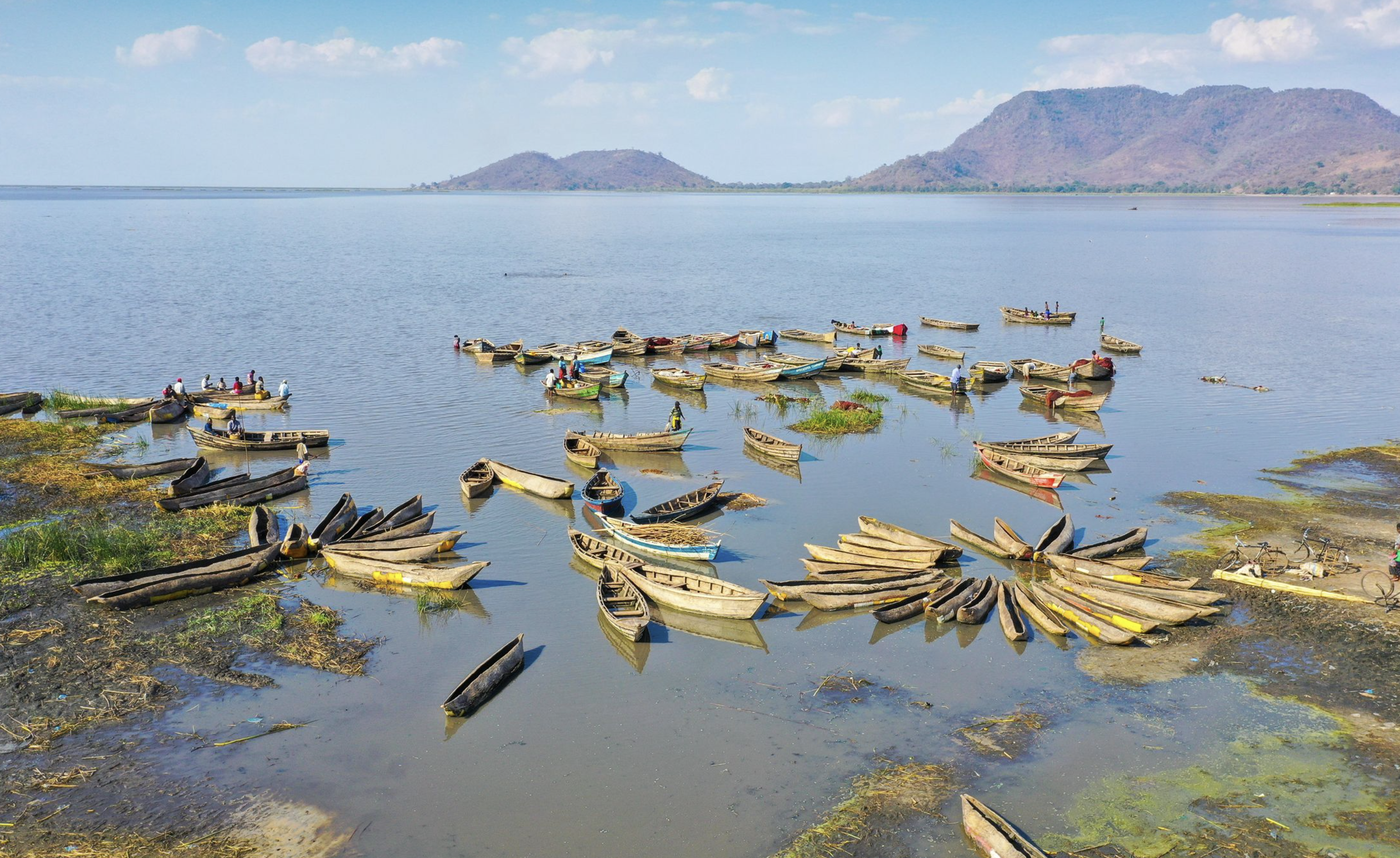 Accelerating change
Black racing driver Lewis Hamilton created the Hamilton Commission to investigate the underrepresentation of black people in UK motorsports. With help from the Royal Academy of Engineering (RAE), the Commission transformed its research-led report into a multimedia story highlighting top findings and recommendations for change.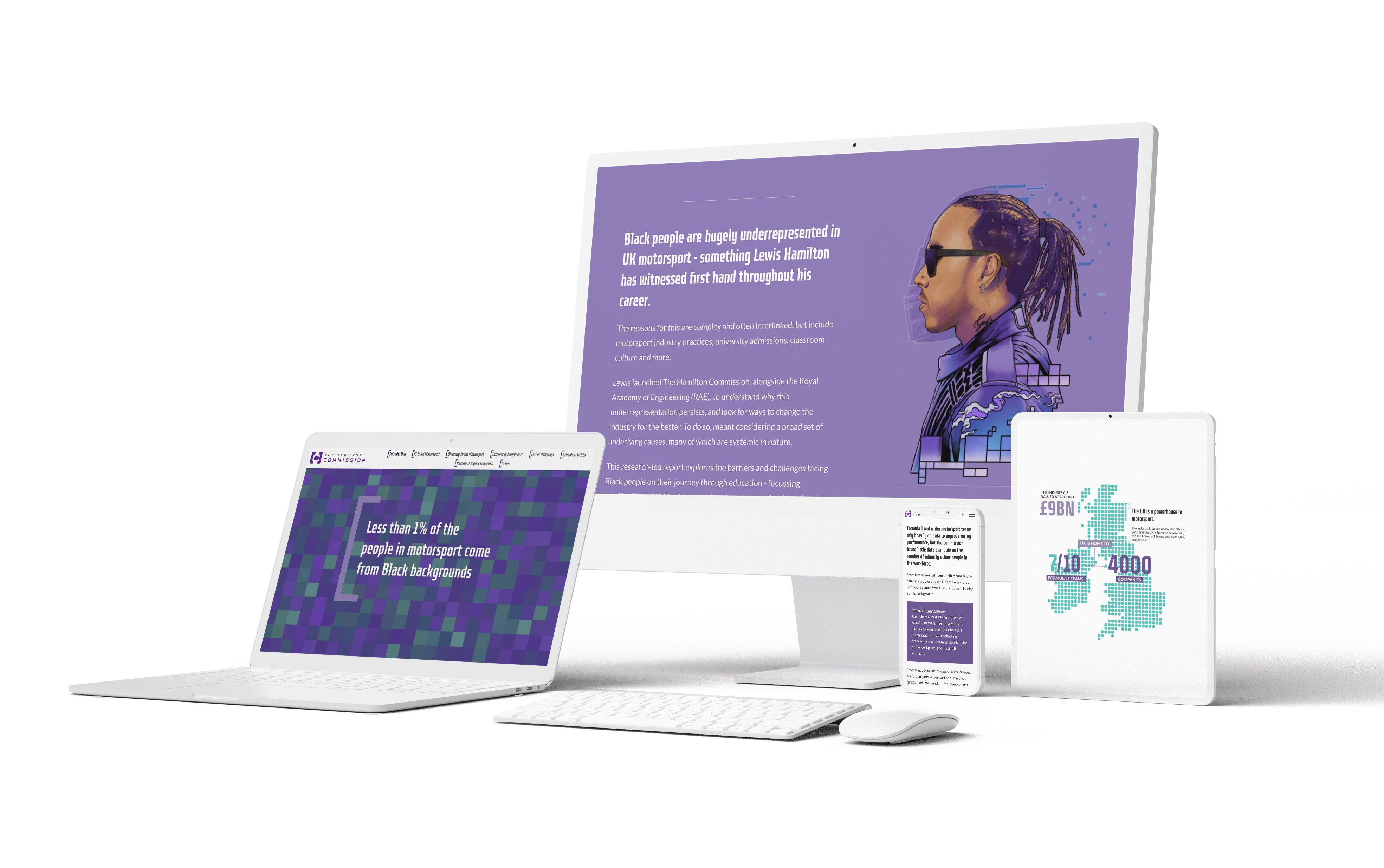 Accelerating change weaves bold quotes, high-impact photography of Hamilton and others, and engaging videos in between robust text content to keep users scrolling until the end.
Despite its substantial length, it's easy to consume, thanks to the deft use of headers and highlighted passages that allow viewers to skim or immediately skip to sections that interest them the most. Each section is capped off with a clearly delineated "recommendations" section.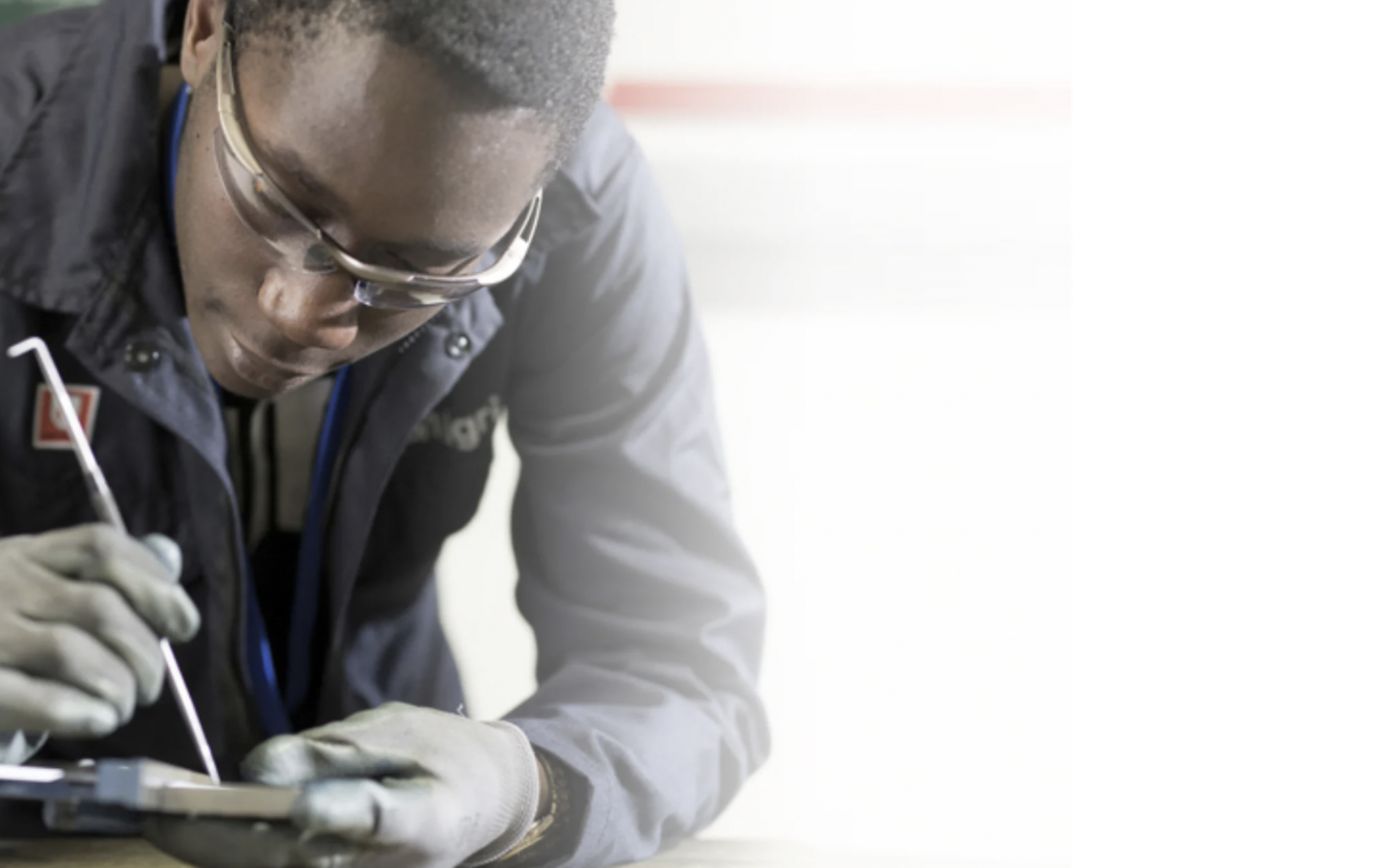 The lost tablet and the secret documents
The lost tablet is a multimedia story from the BBC, based on an electronic tablet left behind by a Wagner fighter in Libya, giving BBC journalists an unprecedented understanding of the secretive Russian mercenary group's inner workings.
This story includes hidden video footage and authentic map images taken from the tablet that morph from one to the next as you scroll.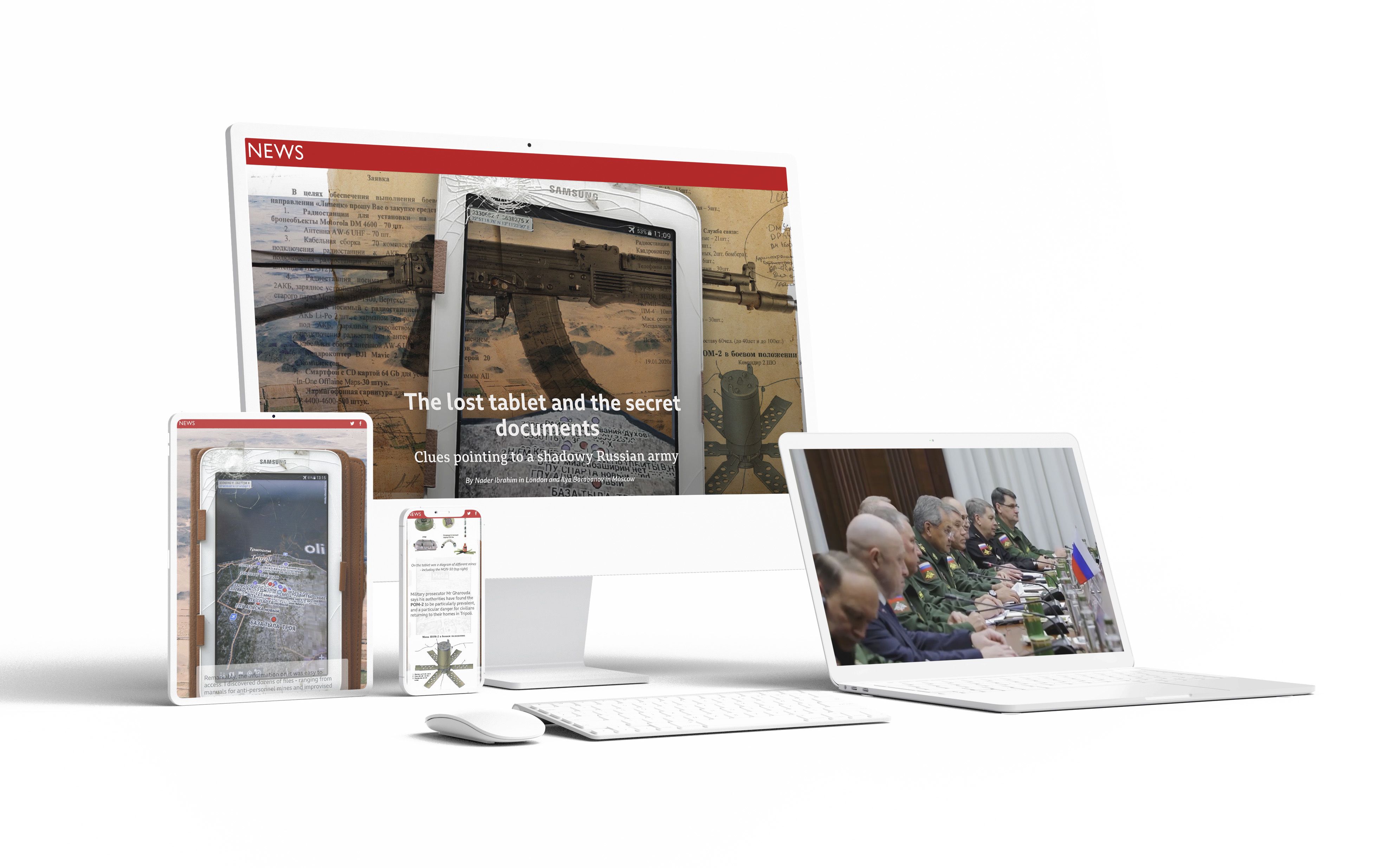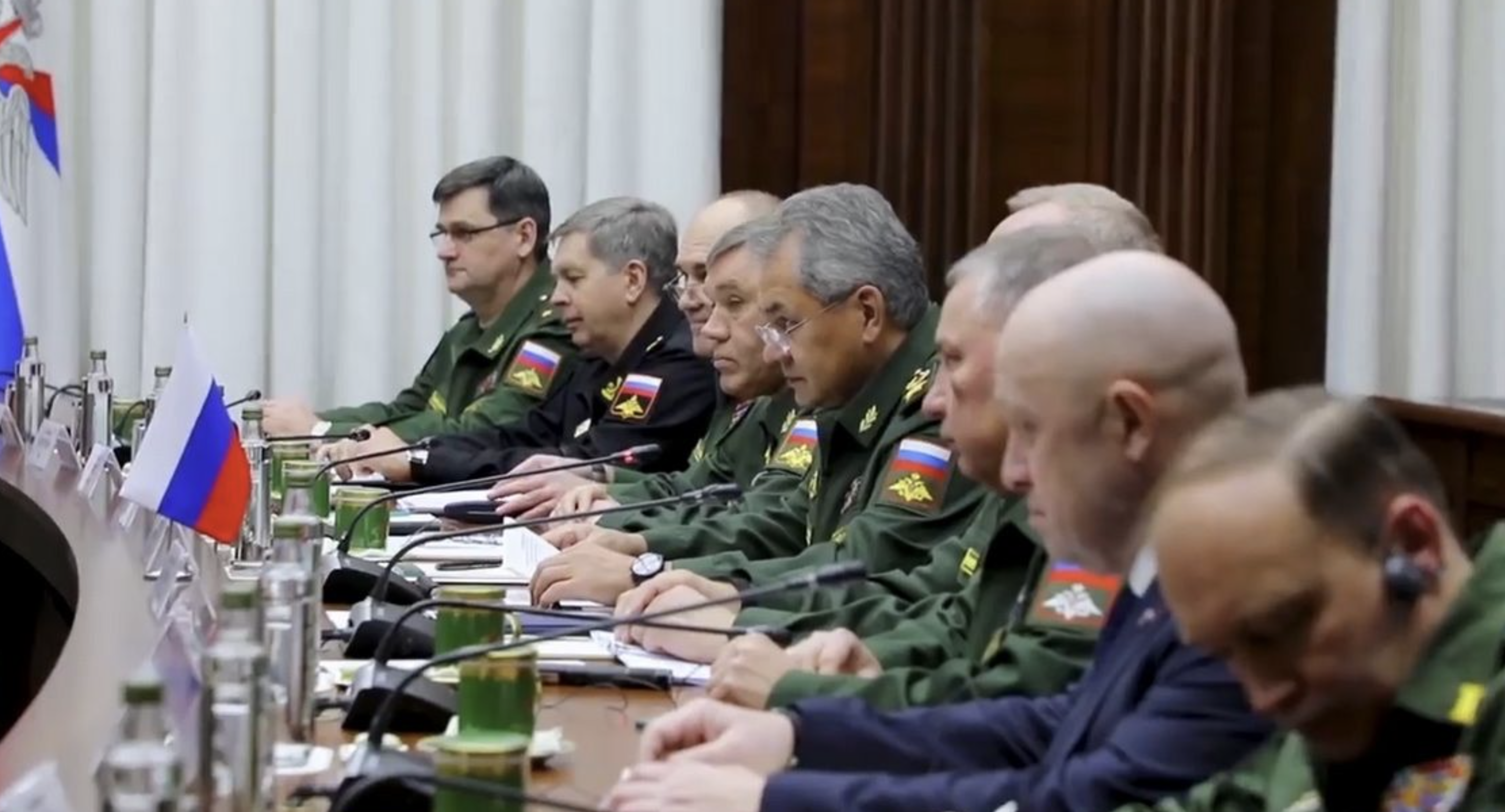 Multimedia storytelling is an ideal format for everything from longform journalism to immersive blog posts. And thanks to advances in digital technology, anyone can create one without coding or design experience.
Now that you have some knowledge about how to build a multimedia story like an expert, it's the perfect time to try your hand at one using Shorthand's free trial. Sometimes, the best way to learn is to dive right in!
Marissa Sapega is a seasoned writer, editor, and digital marketer with a background in web and graphic design.