8 proven
internal marketing strategies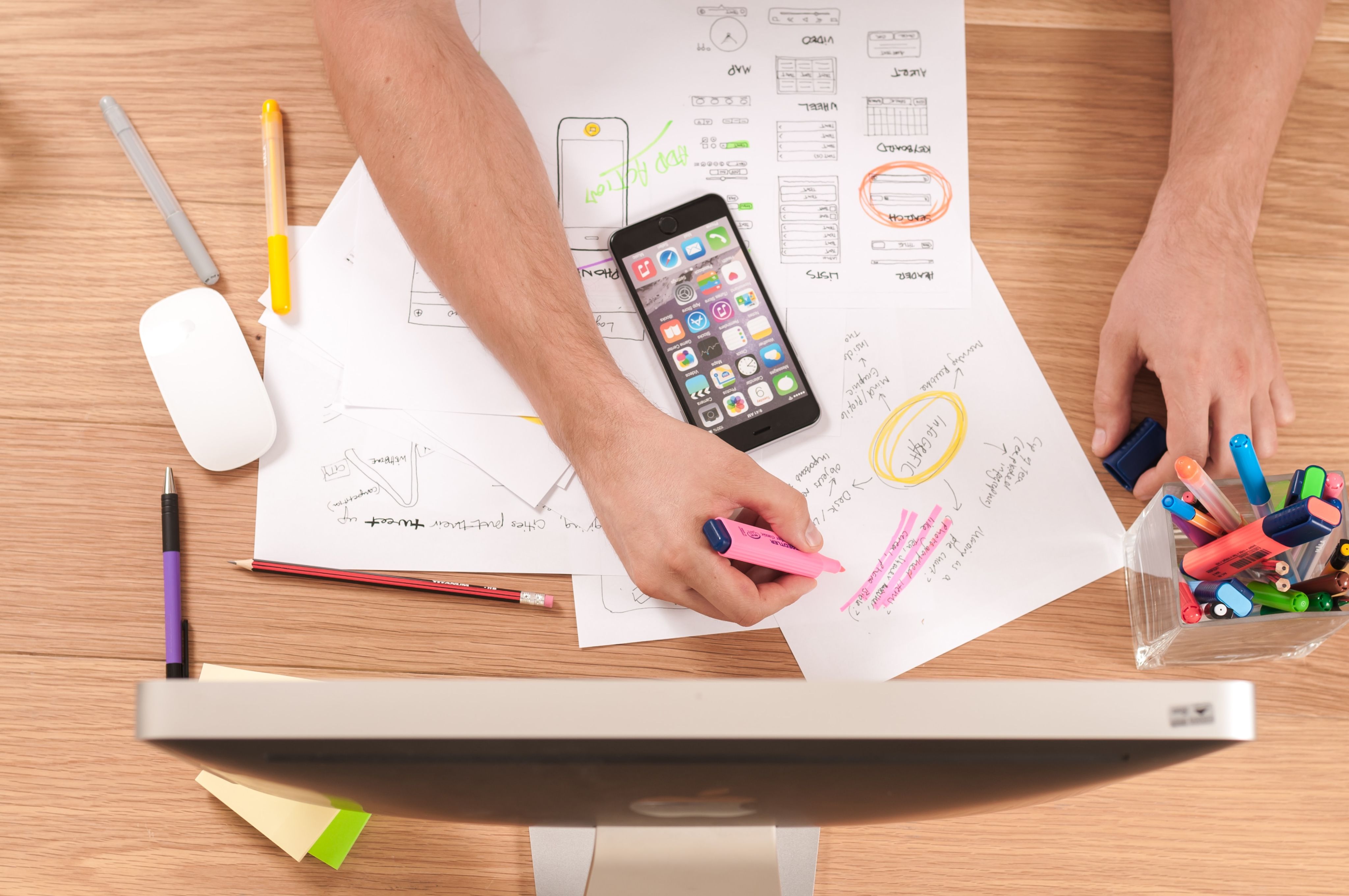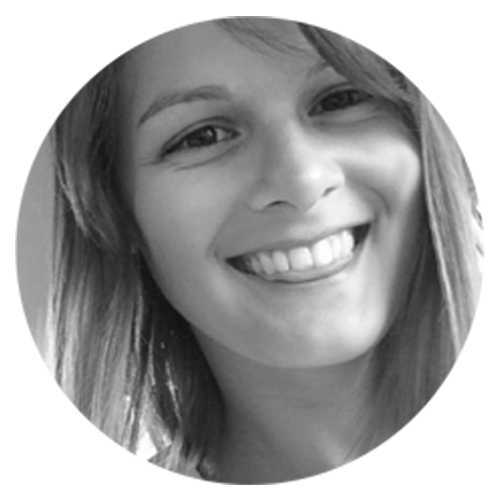 By Kiera Abbamonte — Contributing Writer
With huge shifts in workplace norms and the market for top talent heating up, it's never been more important for companies to engage and retain employees.
And with the rise of remote work, it's never been more challenging to do so either.
The reality is: engaged teams who really believe in the company's mission and understand the product are a total growth hack. They become brand ambassadors inside and outside the office, and they help create a better experience for customers, too.
That's why you need to get proactive about marketing your company's vision, mission, objectives, product, and messaging to your own employees. Thankfully, newer technologies and marketing tools make this easier to accomplish.
Below, we explain internal marketing and how it's changing. Then, we share eight proven strategies and initiatives to help engage your team.
What do the BBC, Salesforce Ventures, and Penguin have in common?

They publish stunning, interactive web content with Shorthand. And so can you, for free. No code, no credit card, and no commitment required.
Start publishing.
What is internal marketing?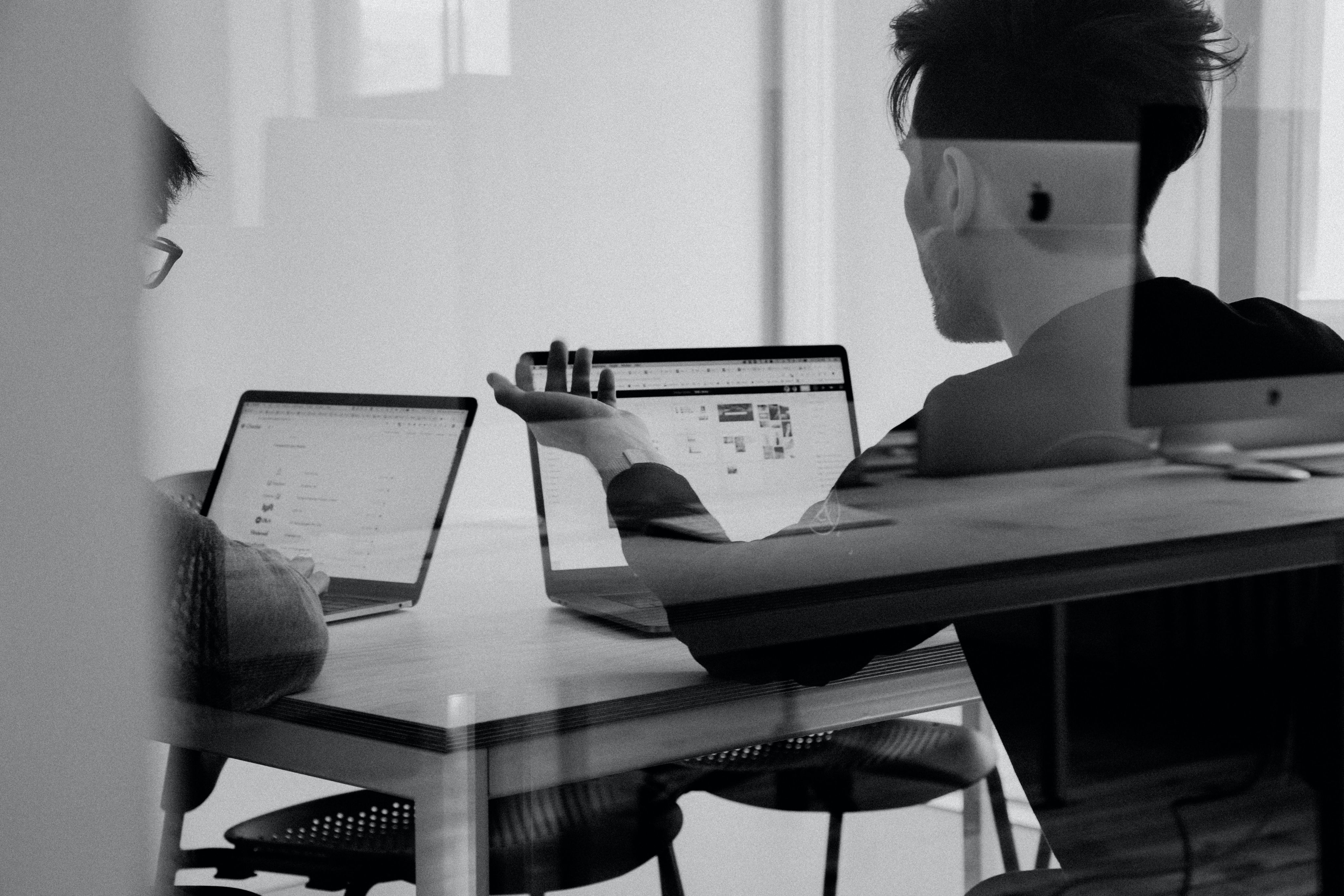 Internal marketing is how you communicate information to your employees like product updates, personnel changes, your mission and values, and more.
If you're like most people, you hear "marketing" and immediately think about customers—but external, customer-facing marketing is only half of the equation. To deliver on the promises you make to customers and achieve broader company-wide goals, you need a high level of employee engagement. That's what internal marketing does.
Successful internal marketing can:
Help build and foster positive company culture, with better employee experience
Boost retention, with more engaged employees
Improve productivity, efficiency, and customer satisfaction
Turn your team into an army of brand advocates and champions for the company's products or services
Just like external marketing, if you don't consciously manage your internal marketing, it can take on a life of its own. That—combined with changing norms around work and the workplace—is why proactive internal marketing is crucial for today's companies.
Learn more about the benefits of internal marketing in our guide.
Now, internal marketing isn't really new. As a concept, it's been around since at least the 1970s. Most companies acknowledge the need for internal marketing communications to keep employees informed on key happenings within the business.
Historically, companies have done this via rambling CEO newsletter emails, intranet posts, and bland product update announcements. Internal marketing was an afterthought, an item to be checked off on an ever-growing to-do list.
But employees don't read or pay attention to internal communication when it's uninteresting or irrelevant to their day-to-day work. Building and maintaining a positive culture, then, takes something more.
Internal marketing needs to be as professional and engaging as external marketing. It's becoming even more vital for employers to proactively market—and market well—within their ranks thanks to a number of cultural and workplace shifts:
People can work anywhere, and job hopping is common, so they're less attached to specific jobs. Without effective internal marketing, those trends can lead to an increase in employee turnover, creating additional recruiting, onboarding, and training expenses.
Remote work continues to grow, making it ever more difficult to engage employees in a meaningful way, and build and maintain a cohesive culture.
Many employees have large social followings—some even larger than the brand itself. That's a huge boon for businesses that can tap into it, but it doesn't happen automatically.
At the same time, people are busy—they don't have time to spare on internal messaging that's boring or irrelevant to them.
Technology is changing to meet these challenges and offer internal culture, human resources, and marketing teams a better way to market within.
To be effective, today's internal marketing needs to put the audience (in this case, your employees) first, to weave a narrative that tells a story they care about, to meet them where they are, and engage them with compelling copy and visuals.
With better technology available today—internal communications tools, digital storytelling platforms, etc.—this is becoming easier.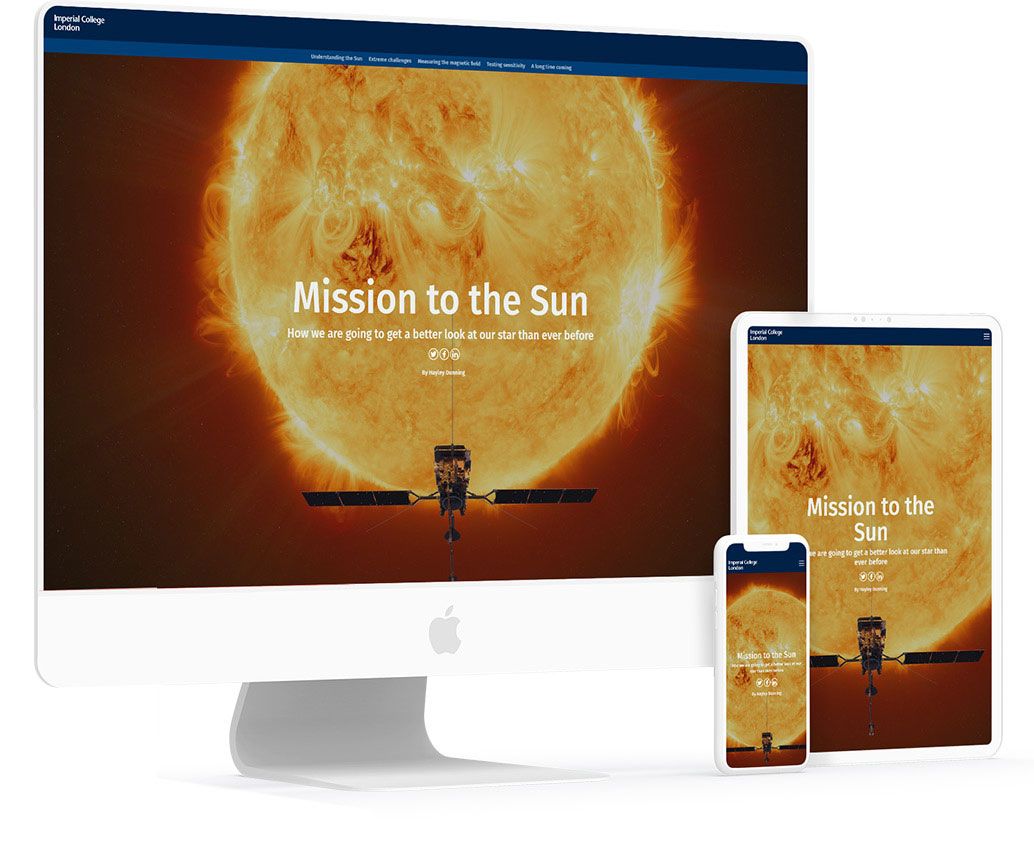 8 proven strategies for internal marketing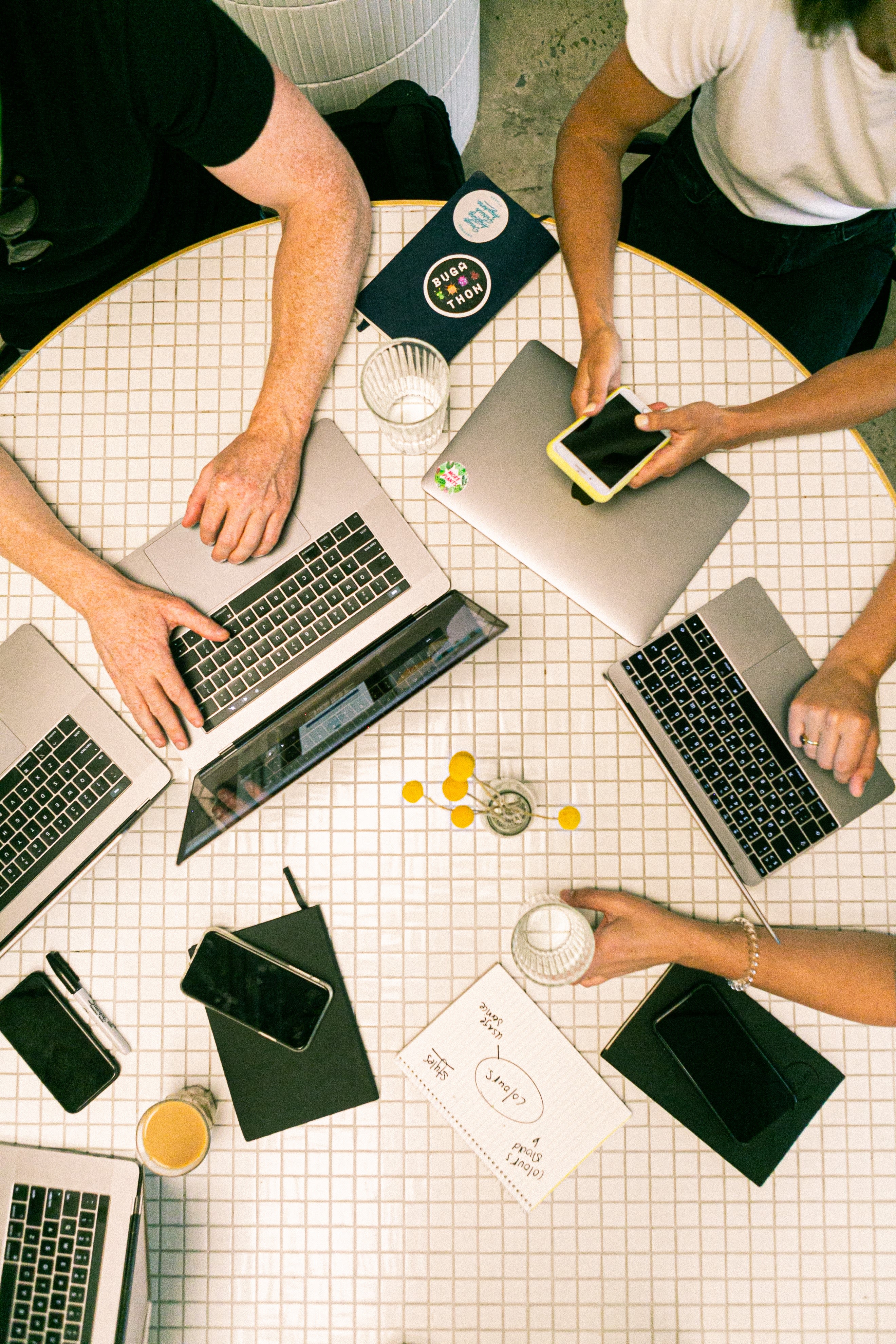 Develop an overall internal marketing strategy
When you advertise to customers, every ad is part of a broader campaign, and every campaign is part of your overall marketing strategy. Nothing is a one-off, and the same should go for your internal marketing.
Every scheduled communication and touchpoint employees have with leadership or HR should be part of a deliberate strategy.
Beyond that, someone needs to own that strategy—to be the person ultimately responsible for internal marketing. With multiple department heads, executives, and other teams communicating with employees, it's almost impossible to have a coherent internal marketing strategy without a sole owner of your strategy.
From this strategy, you need to have a proper internal marketing plan, detailing specific internal marketing campaigns with their own marketing goals, metrics, and reporting.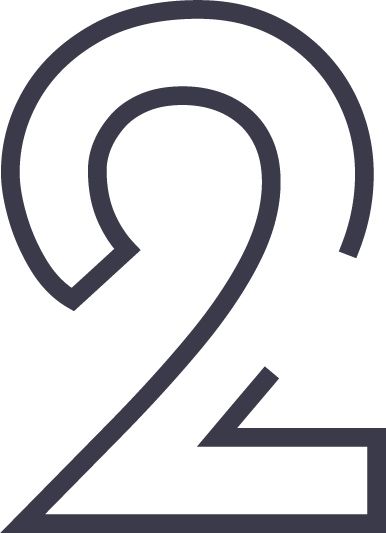 Start from day 1
When a new employee starts, you want them to hit the ground running—and internal marketing is a key part of that. While typical onboarding focuses on helping employees learn to do specific job tasks, that isn't enough anymore.
Great onboarding uses internal marketing to help new team members get up to speed on the product, brand, and mission quickly. It's more than helping them to do their jobs—it's about getting them excited about and invested in the company's brand and mission, too.
Consider this your formal invitation to revisit that onboarding strategy and make sure internal marketing is a key part of it. Solicit feedback from recent hires on what worked and what didn't during their onboarding. Ask them to describe the brand, mission, and product in their own words. If their explanation isn't what you expect, find out how your onboarding can better serve your internal marketing strategy.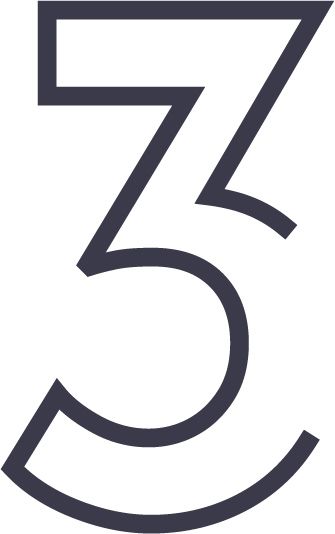 Support their use of social media
In the last 20 years or so, social media has radically changed marketing. Before, unless you hired a celebrity spokesperson, chances are your brand could reach a wider audience than most of your employees. Today, many of your employees have large social media followings—and you can tap into those audiences via internal marketing.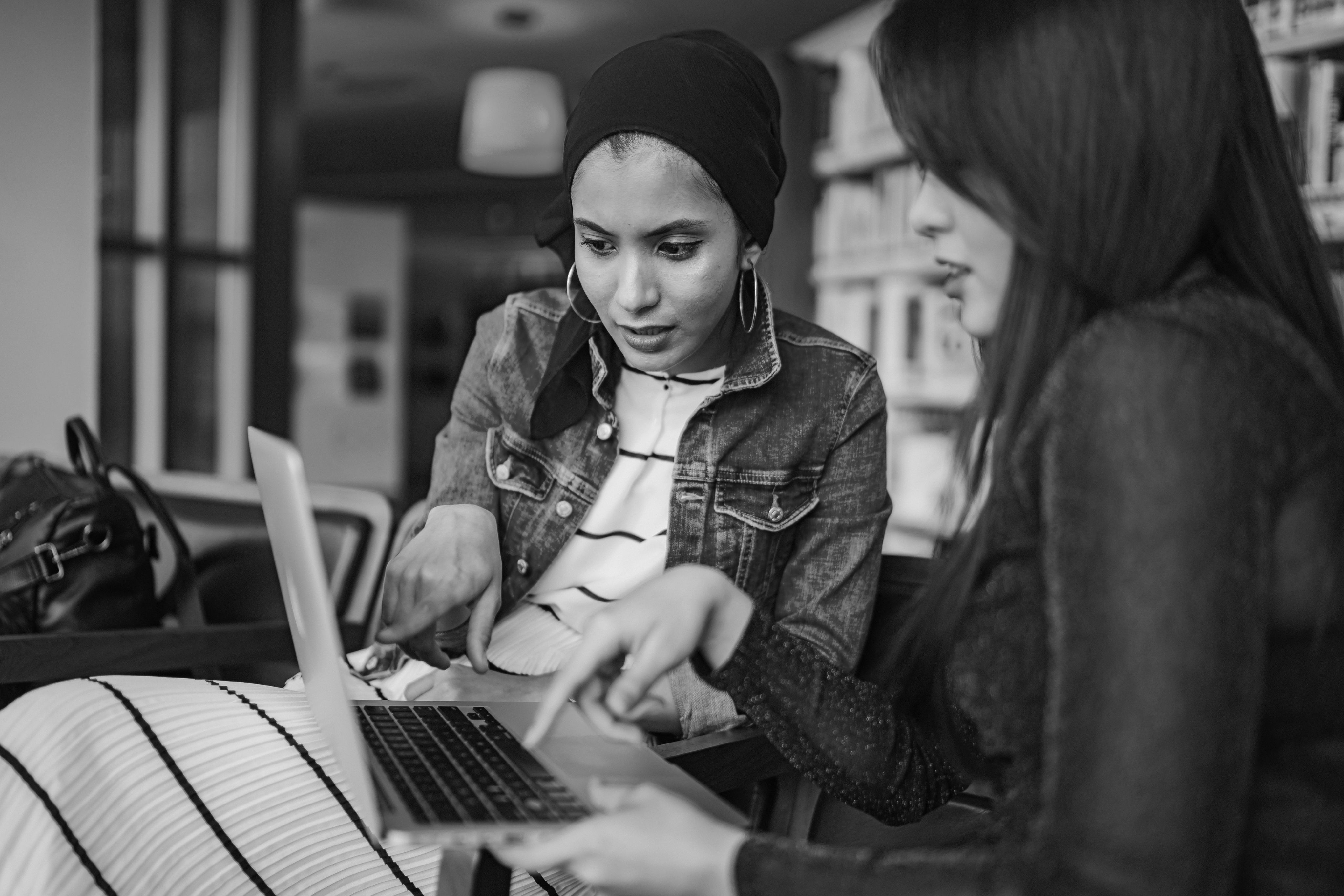 The first step is to engage employees so they want to talk about the company on social media.
The second step is to help them do so effectively. Coach employees on how to write about your brand online and make it easy for them (ghostwrite social media posts they can copy and paste, for example).
Third, be sure to keep your most active employees fully engaged with your external marketing strategy and brand message. Make them feel like they are a key part of your strategy (which they are), and make a habit of recognising their brand advocacy on your internal communications channels, such as Slack.
Some companies also use incentives for participation, though this is typically less effective than building a genuine partnership with your team.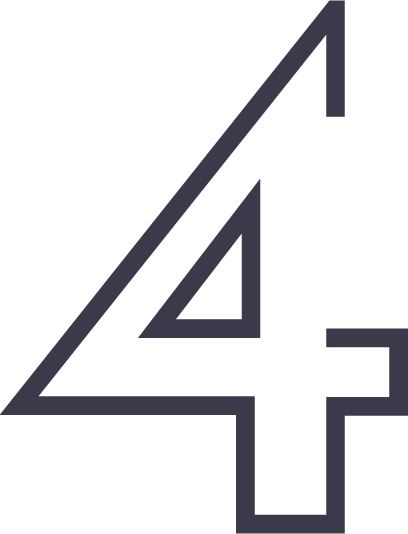 Create interactive content
If there's one overarching problem with internal marketing and communications, it's the bore factor. Historically, company communications have been bland, boring, and not engaging. That's when employees' eyes glaze over and they tune out.
The remedy? Create interactive content that engages your employees and keeps them reading or watching. With technology like digital storytelling platforms, it's never been easier or more accessible to build interactive content. This will help build a strong internal brand identity that can power employee advocacy to your target audience of potential customers.
Think of it as internal content marketing.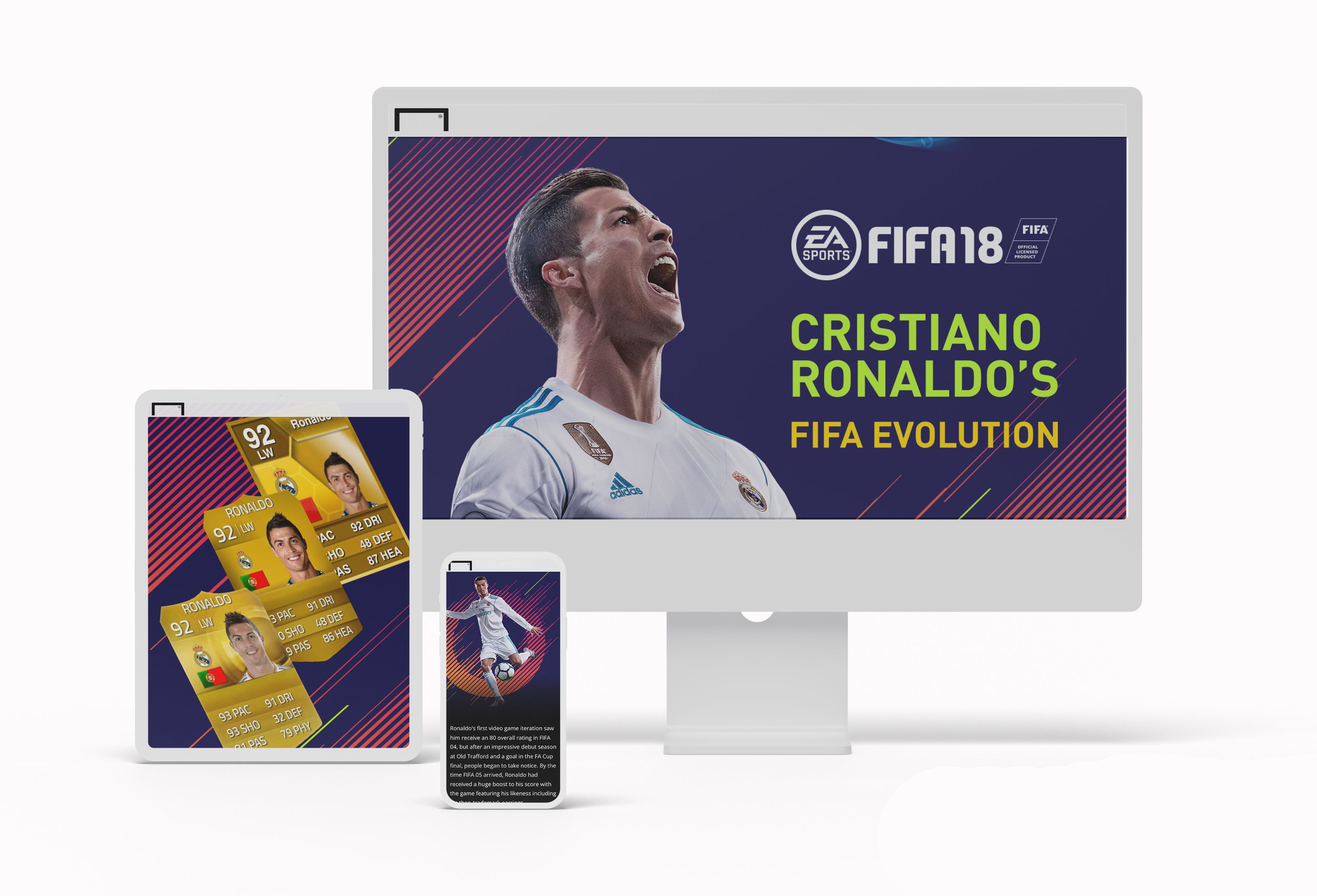 This example from Goal.com shows how engaging—and effective—interactive content can be. External marketing tactics like this can have an extraordinary impact on your internal marketing strategy.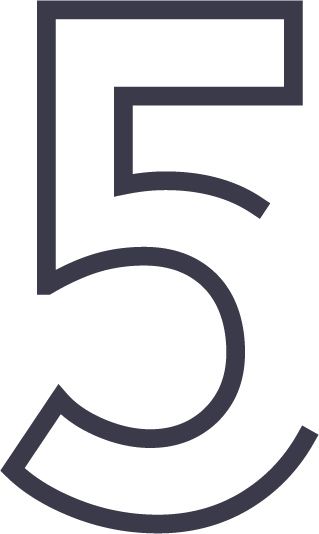 Fold internal marketing into every content project
Because internal marketing has often been more of an afterthought, it suffers from one other big flaw: it's usually done ad hoc and haphazardly. Without a clear strategy for—or emphasis on—internal marketing, communication often doesn't happen as frequently as it should. Even with the best of intentions, it can fall by the wayside.
The solution is to consider internal marketing as a key element of everything the marketing team does. Whenever a new product update email goes out to customers, for example, an internal-facing asset should go out to employees.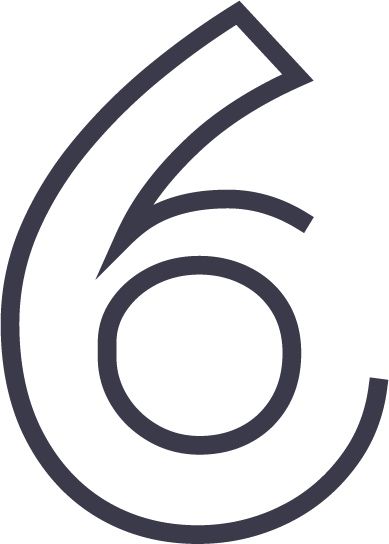 Write (and think) like a journalist
When you publish an external blog post, you know you're competing for your customers' attention against millions of other pieces of content. To compete with the best content on the web, marketers know they need to tell a story, to craft a narrative that makes customers feel something and actually care about what they're reading, seeing, or hearing.
It's the same when you share communications with your team. You need to think more like a journalist and less like someone spouting corporate jargon.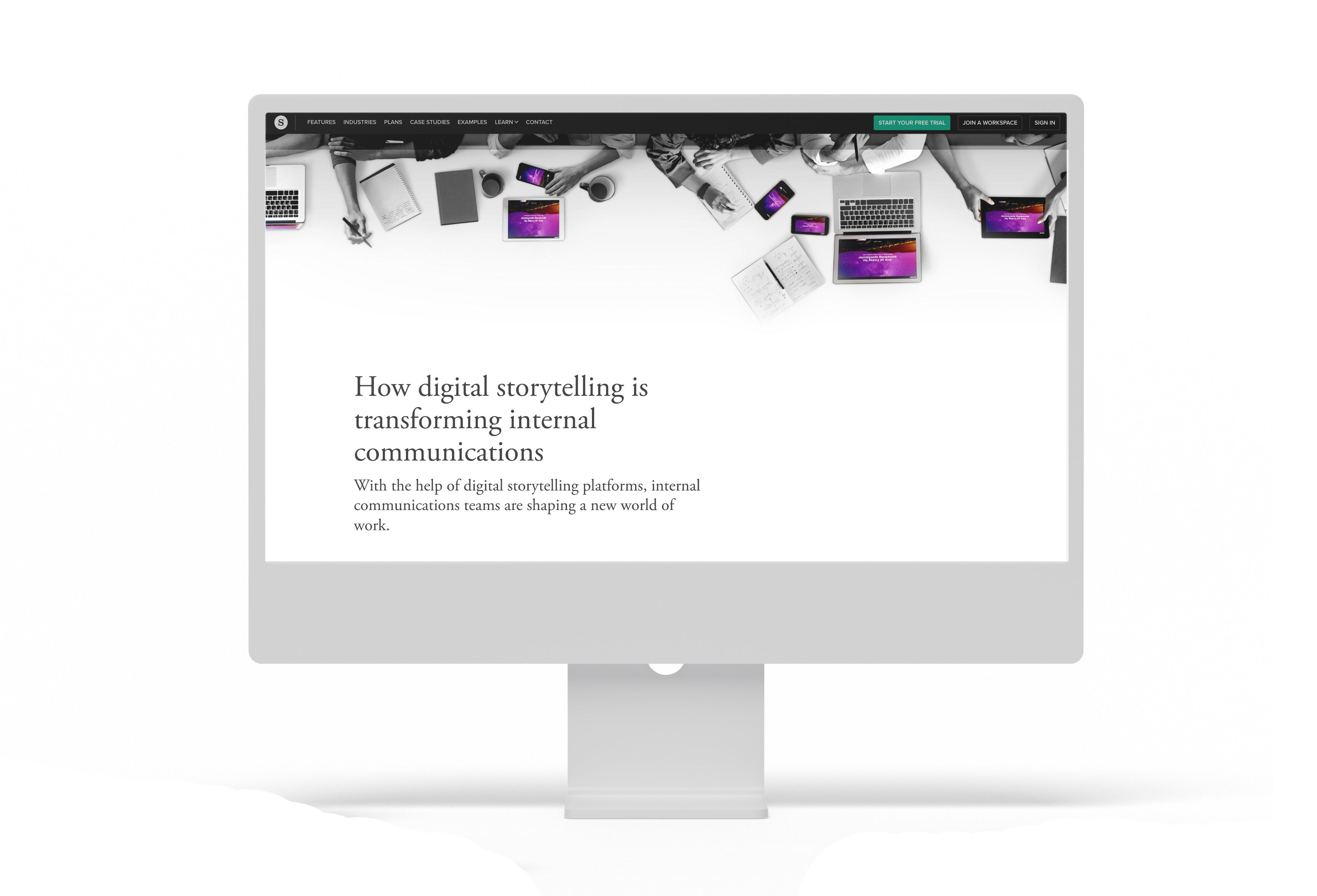 Get to know employees and what matters to them
Connect high-level company goals and vision to employees' everyday lives and work
Find the story and emphasize the bottom line for your audience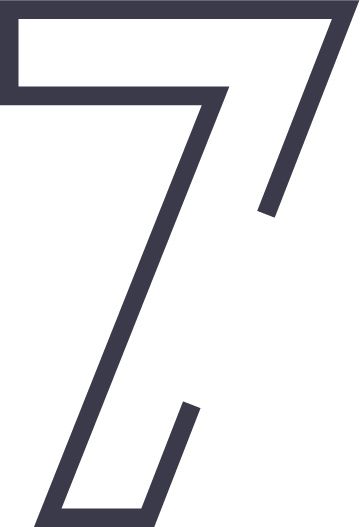 Have a point of view
The best internal marketing does more than inform—it inspires your team. It showcases the impact of the work your employees do everyday.
Now, that doesn't mean using lofty and inflated language about how you'll "change the world." That's not inspiring in the abstract and it can make it harder for employees to see their own individual impact.
It does mean taking an interesting position on your industry. Think micro, not macro. How will your company—and each individual employee—change the way each customer does <insert painful task here>?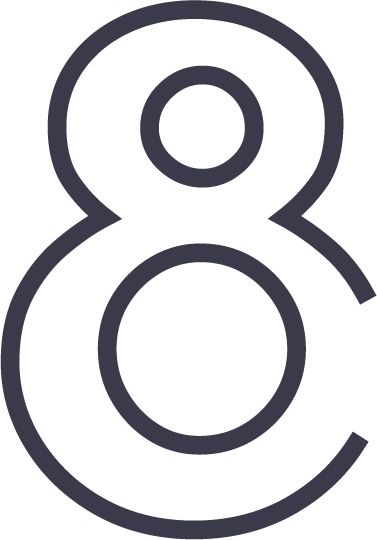 Measure your results with employee feedback
Like any marketing effort, you need to measure your internal marketing and the results it produces. Your employees and your company are unique—it isn't one-size-fits-all—so it's important to find out what works for you and what doesn't.
There are a lot of ways to measure the impact of your internal marketing programs, but Employee Net Promoter Score (or eNPS) is one of the simplest. It works the same way as the NPS surveys your marketing or customer support teams may use to measure customer sentiment.
By measuring eNPS before and after you implement a new internal marketing strategy, you can clearly see and report on the results.
Today, internal marketing to employees is just as important as marketing to customers. And it poses the same challenges: how to keep audiences engaged, and how to present products and missions in simple, yet inspiring ways.
But with the technology available today (including digital storytelling platforms like Shorthand), every company can leverage employees into their best brand advocates.
Kiera Abbamonte is a content writer who works with SaaS and other B2B companies. Located near Boston, MA, she loves cinnamon coffee and a good baseball game. Catch up with her at KieraAbbamonte.com