 9 memorable examples of environmental journalism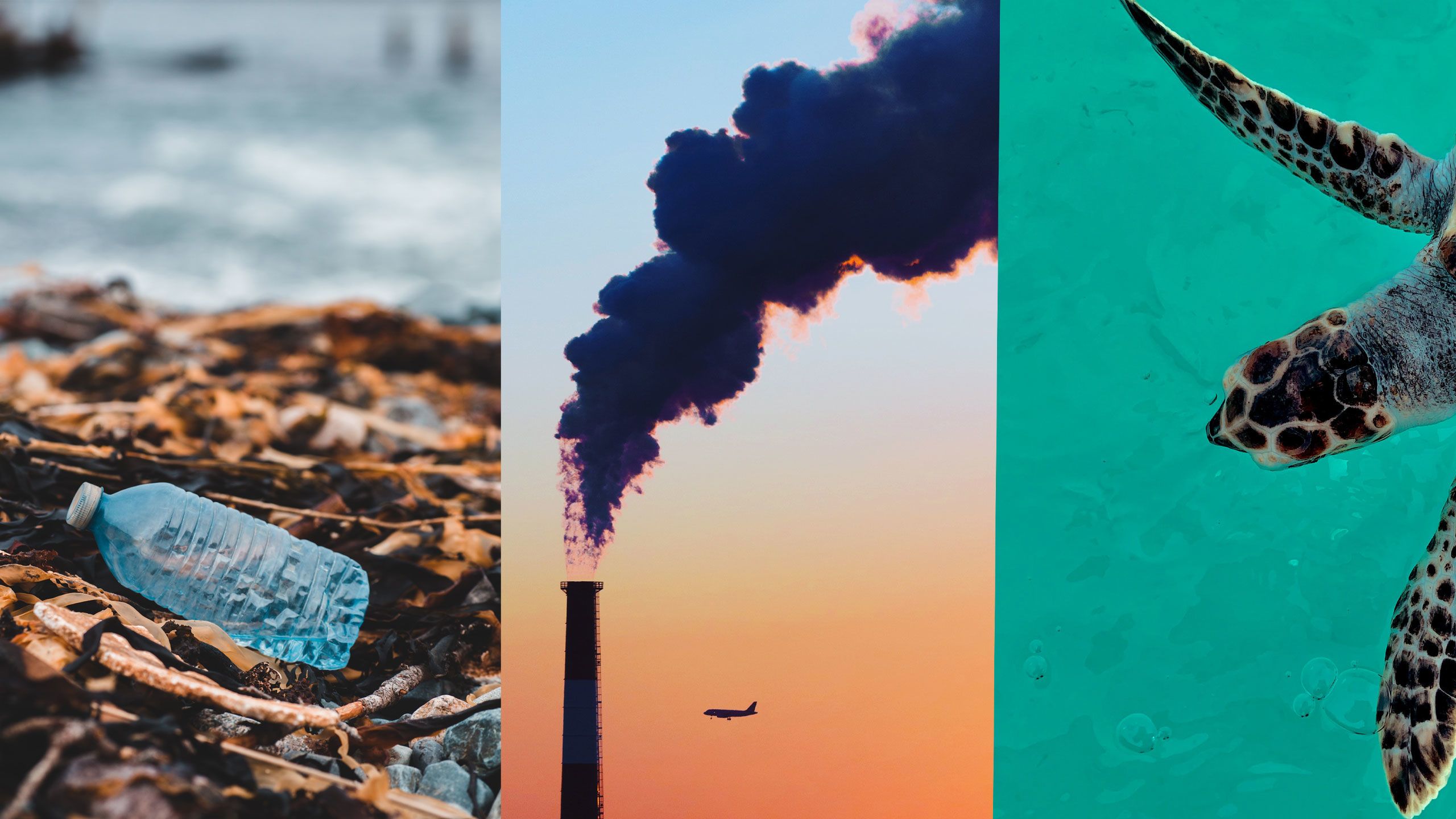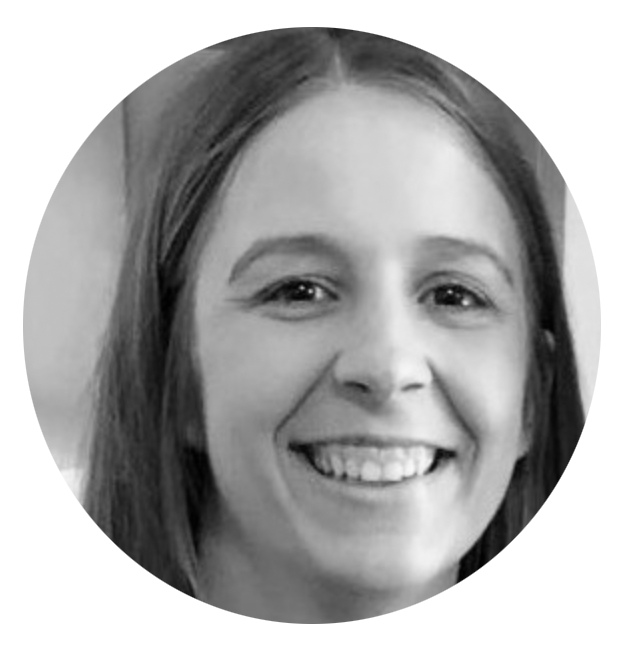 By Kimberlee Meier — Contributing Writer
The most important stories in journalism today are about the environment.
Why? Because to save our planet, we need to understand, specifically, what's happening to it — the good, the bad, and the ugly.
Most of us feel like we know the meta-narratives — about the climate crisis and global warming, the need to reduce carbon emissions, deforestation, air pollution, biodiversity — but we don't often pay enough attention to the detailed stories of what's really happening on the ground.
In recent years, environmental journalists have been doing amazing work to get our attention. To counteract the distractions of social media, journalists have embraced cutting edge storytelling techniques, including the use interactive tools, multimedia assets, and immersive scrollytelling.
We're seeing amazing examples across the web, from NGOs like Greenpeace and WaterAid to mass media newsrooms like The Guardian, The New York Times, and the Washington Post.
In this piece, we'll show you 9 memorable examples of environmental journalism and the techniques that made the stories stand out 👇
What do the BBC, Unicef, and Penguin have in common?

They craft stunning, interactive web content with Shorthand. And so can you! Publish your first story for free — no code or web design skills required.
Sign up now.
What is environmental journalism?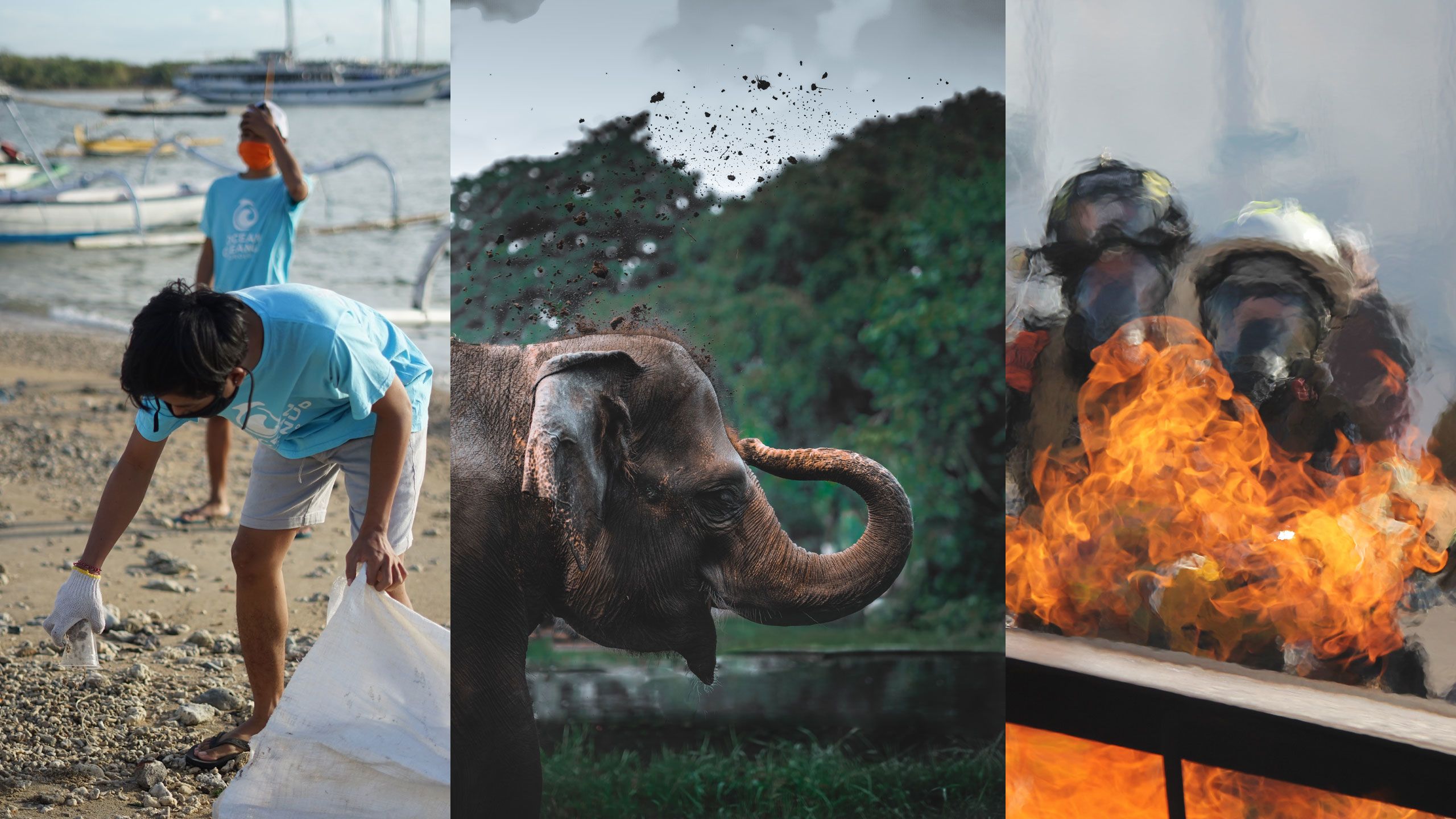 Environmental journalism is simply journalism — from news gathering to investigative journalism — on environmental issues. This includes everything from the impact of fossil fuels and the importance of sustainability, to the attribution of heatwaves to climate change.
This isn't a simple task. Controversies abound, as does misinformation; and media outlets don't always give environmental topics they deserve. Environmental journalists must overcome a lot of barriers in their field, like:
Complexity: Explaining a topic like climate change or eroding ecosystems in a news story is no easy task. In newspapers and other traditional media, journalists may find it difficult to break down environmental issues before the reader loses interest because they require a certain level of science or political knowledge.
Dry content: Let's not sugarcoat it. Environmental issues are extremely important, but can also be very dry. Outlets are tackling this by using more visuals like video and interactive media. But to create visual content at scale, journalists need to work without developers or web designers.
Lack of funding: Some stories, especially those that require extensive investigation, can take months. Environmental journalism is sometimes overlooked due to the 24/7 fast-paced news cycle in favor of getting other stories out quicker. This lack of investment can impact the quality and quantity of environmental reporting.
But there is light at the end of the tunnel. Advocacy efforts have led to initiatives that support environmental coverage, with organisations like the Society of Environmental Journalists (SEJ) working to improve the quality of environmental stories.
Increasingly, environmental journalists are turning to techniques like video, interactive maps, and scrollytelling to distill complex topics about natural disasters and conservation into a digestible stories that an audience can understand.
Here are 9 environmental journalism stories to learn from. 👇
✍️ Journalists: Jonathan Gornall and Lama Alhamawi
📰 News outlet: Arab News
"Rewilding Arabia" is a fascinating mix of information about Saudi Arabian domestic policy and the country's endangered species.
The article takes a deep dive into the country's efforts to save specific species like the Arabian leopard by creating areas of protected land. Using a mix of interactive maps and scrollytelling, the story gives the reader control to discover where the endangered species live and learn some interesting facts.
The piece then uses digital elements like video, maps, and historical pictures to explain Saudi Arabia's fascinating history with captive breeding and restoring animal populations.
Best feature: Fun illustrations to keep the reader engaged in a story that has many layers.
✍️ Journalist: Calum Watson
📰 News outlet: BBC News
"Glasgow: The last best hope to fight climate change" is part historical archive/part investigative journalism into our current climate emergency.
The BBC's Calum Watson takes the reader on a journey through Glasgow's industrial revolution and Scotland's efforts to make the city greener. Using a mix of archive photographs, illustrations, and in-person interviews, the story simplifies how Glasgow has invested in planting trees, renewable energy, and building improvements to combat air pollution and carbon emissions.
Best feature: Explaining boring topics like building insulation in an engaging way using scrollytelling and illustrations.
✍️ Journalists: Charlie Mitchell and Alden Williams
📰 News outlet: Stuff
This article by Stuff managed the impossible: it turned a fish breeding program in New Zealand's braided rivers into a fascinating read.
Thanks to a mix of scrollytelling, aerial maps, landscape video, and before-and-after photographs, this piece meticulously details the benefits of rewilding and the positive improvement on the area's biodiversity and ecosystem health.
And if the reader isn't up for … reading? The article has a 30-minute podcast they can listen to instead!
Best feature: The before and after photographs give the reader a stunning visual of the impact the project has had on braided rivers in the region.

✍️ Journalist: Ngadi Smart
📰 News outlet: WaterAid
Climate journalism isn't just limited to news media organisations. "Water is Life in Sierra Leone" is the brainchild of Ngadi Smart for nonprofit WaterAid. She spent time in the region to learn about the challenges faced by communities to access safe water and sanitation.
The article goes beyond the normal storyline of the health risks that come with no access to clean water. Instead, Smart takes an interesting look at the issue from a woman's point of view. As women are often tasked with collecting water, it impacts their access to education and economic opportunities.
As Smart says, the people she featured in the story want to do their own bit to improve their lives.
"That's the general consensus I got when I was photographing. People just want to have the adequate tools for them to work in their community to improve it."
Best feature: The mix of personal portraits that tie in with first-hand stories from community members who struggle with access to clean water.

✍️ Journalists: Sherry Landow, Richard Freeman, Tom Hunt, Marty Jamieson, Richard Freeman, Lee Henderson
📰 News outlet: UNSW Sydney
This story took UNSW's team deep into Australia's outback, where a trip to the supermarket meant an overnight drive.
The spotlight is on the Madgwick family, who are restoring a 153,000-acre property that's severely damaged by overgrazing, drought, and feral animals. The story provides a human angle to regenerative agriculture and explains the sacrifice that's sometimes needed to restore endangered species and the lengths some people go to battle climate change.
Best feature: The photography in this article perfectly captures the remote life of the Madgwick family to help the reader understand just how challenging — yet rewarding — their efforts are.

✍️ Journalists: Farah Hancock
📰 News outlet: RNZ
This story tracks the impact of habitat loss, climate change, and other environmental factors on the biodiversity of New Zealand's wildlife.
With a focus on several species that are facing extinction, including the Maui dolphin, the kākāpō, and the wētā, readers are also shown intermittent graphics to highlight species that have already disappeared. It also features interviews with conservation experts and scientists who break down the complexity of wildlife extinction while explaining what can be done to stop it.
Best feature: The interactive scrollytelling posters are a powerful visual of animals that have already gone extinct.

📰 News outlet: UNDP
UNDP takes the reader on an eye-opening journey through the state of our oceans.
Using maps, videos, and beautiful underwater photography, the agency shows how everything from overfishing and acidification is transforming our wild waters, and the life that dwells there.
Best feature: The article is scattered with quotes from leading scientists and policymakers about the importance of preserving the environment for future generations.

✍️ Journalist: Jaime Figueiredo
📰 News outlet: Expresso
Packed with interactive maps and illustrations, this article by Jaime Figueiredo puts Portugal's Tagus River in the spotlight in the battle against climate change.
The story is a mix of scrollytelling graphics, timelines, photographs, and text that give just enough information (without overwhelming the reader) about the challenges facing the Tagus River. The overarching message of the article goes beyond the Tagus and aims to get the reader thinking about the need for collective action to protect water resources across the globe.
Best feature: The blend of scientific data, maps, and historical context is cleverly broken up by photographs to give the reader time to breathe between each section of the article.

✍️ Journalist: Shannon Hall
📰 News outlet: Nature
The final article on our list tackles the complex (and sometimes upsetting) topic of biodiversity loss due to climate change.
Although it's not as heavy on visual elements as some of the other articles on our list, "Trapped in Arctic Ice" manages to say less with more with the images it does use. A still photograph of two endangered polar bears or action shots of crew collecting samples of ice are balanced beautifully with scientific research and expert interviews to make a solid argument for environmental conservation.
Best feature: The rawness of the stunning full-width photographs breaks up the heavy scientific text to make the article more digestible.
Environmental journalism is a spotlight on society's conscience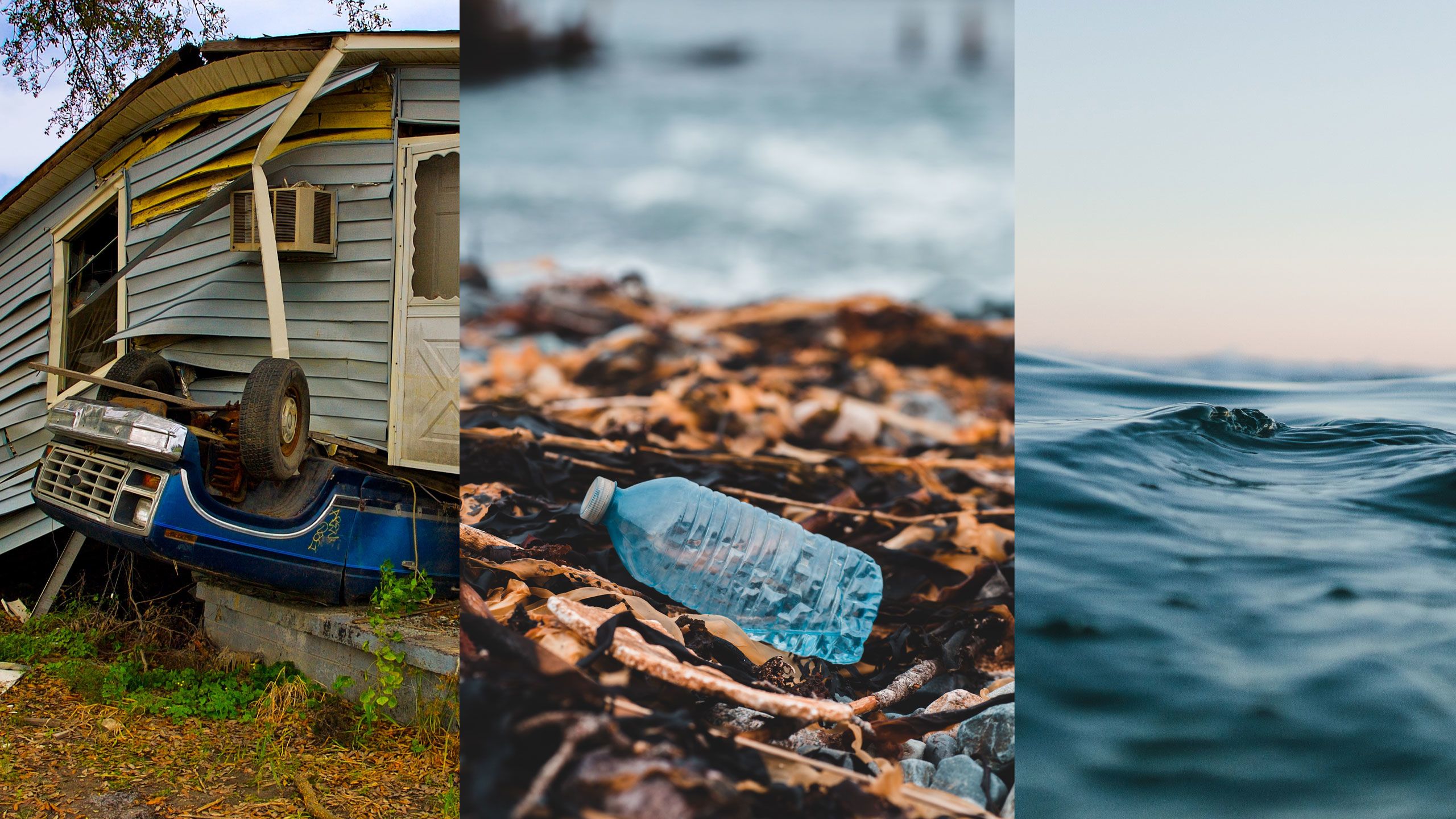 Environmental journalism isn't producing the dry, boring stories it used to in the past.
Journalists have unlocked the secret to engaging content: using nature and the environment itself to create stunning visuals to draw the reader in. Elements such as photographs, videos, and infographics can be powerful teaching tools and provide context for complex scientific data, and add a human element to the story.
Up until 2023, the ability to create this kind of content was out of reach for many organisations. It was either too complex, or they didn't have the budget to build out a detailed interactive map, or code a scrollytelling webpage from scratch.
But thanks to tools like Shorthand, creating stunning environmental journalism stories can be done without an IT expert. Heck, it doesn't even require a line of code. Just plug in your images, video and maps — and leave the rest to Shorthand!