10 examples of innovative
sports marketing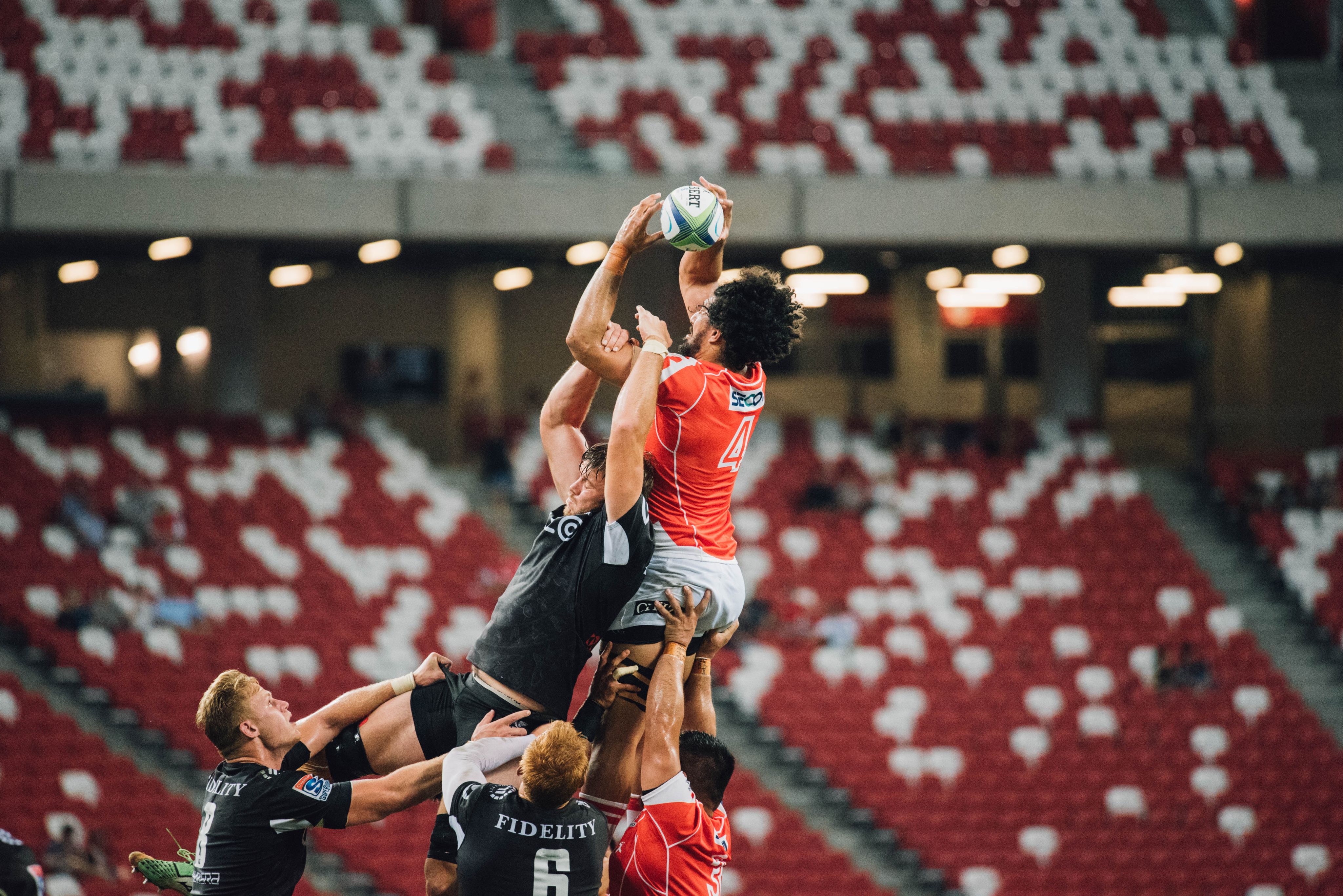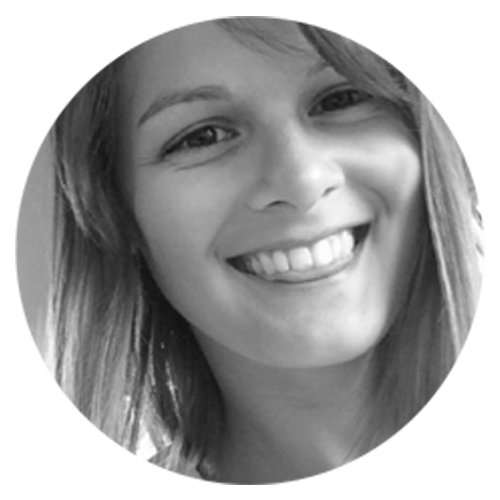 By Kiera Abbamonte — Contributing Writer
Today, sports marketing strategy is becoming increasingly digital. More and more sports teams are looking to build out their own owned media functions to better market and sell their brand and sporting events.
Social media marketing efforts have been central to sports brands for years, but cutting edge multimedia web content is growing in popularity, too, with the best clubs and organisations borrowing well-honed techniques and approaches to content from media and other non-sport brands.
That's what we're focused on here. In this piece, we showcase the best of the best examples of sports marketing — created by both brands and sports media — to help inspire your next sports marketing campaign.
What is sports marketing?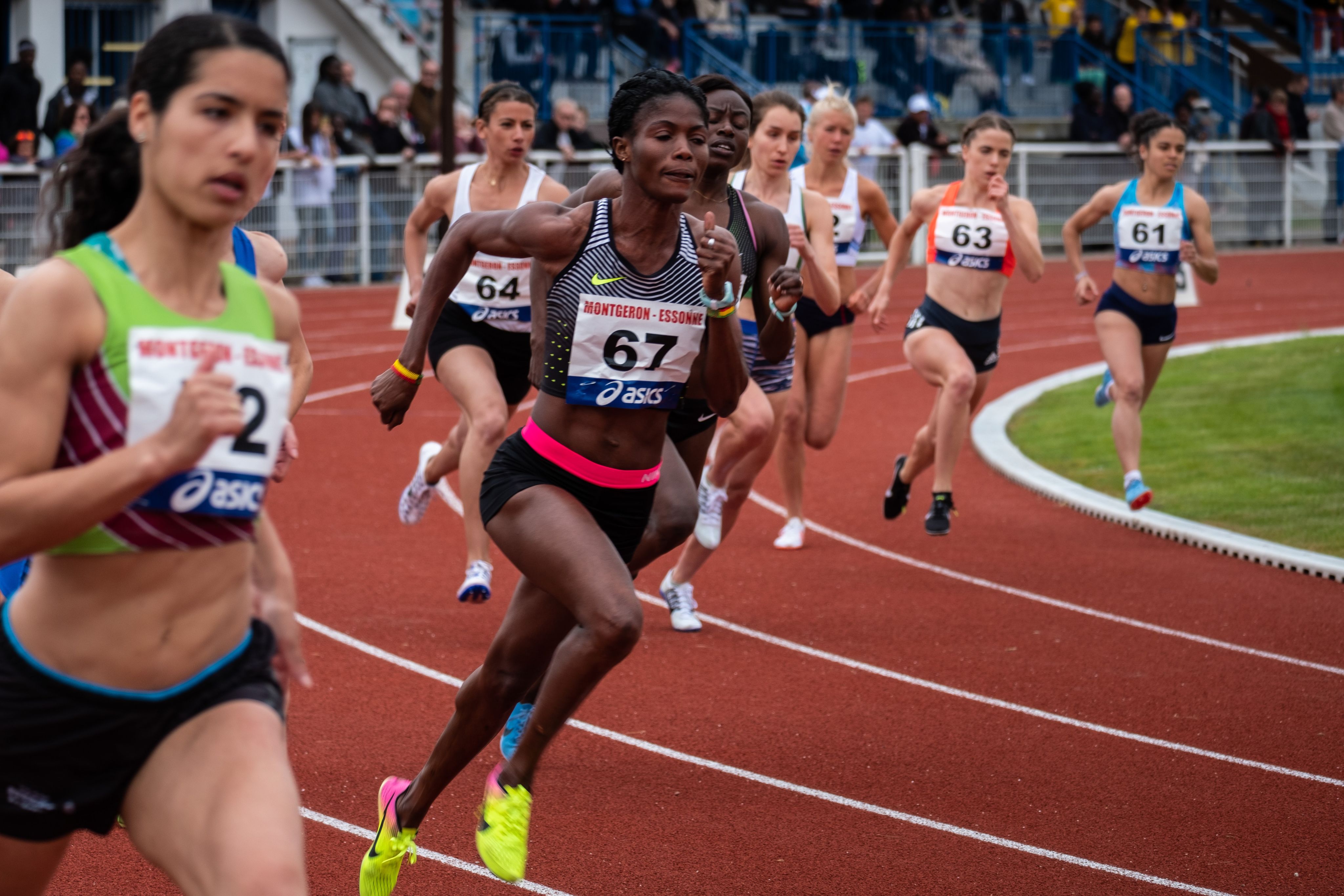 Before we dive in, let's talk about the two different definitions of "sports marketing". It can refer to both:
marketing of sports — e.g. teams, organisations, events, and
marketing through sports — done by regular brands like Nike or Adidas, via sponsorships, naming rights, or professional athlete influencers on social media.
For our purposes here, we're focused on the former: the marketing of professional sports by clubs and organisations, sometimes in partnership with sports media outlets, instead of brands using sports to market their own products.
Publish three free stories with Shorthand.

Build stunning, interactive web content for free. No code, no credit card, and no commitment required.
Get started.
10 sports marketing examples
we love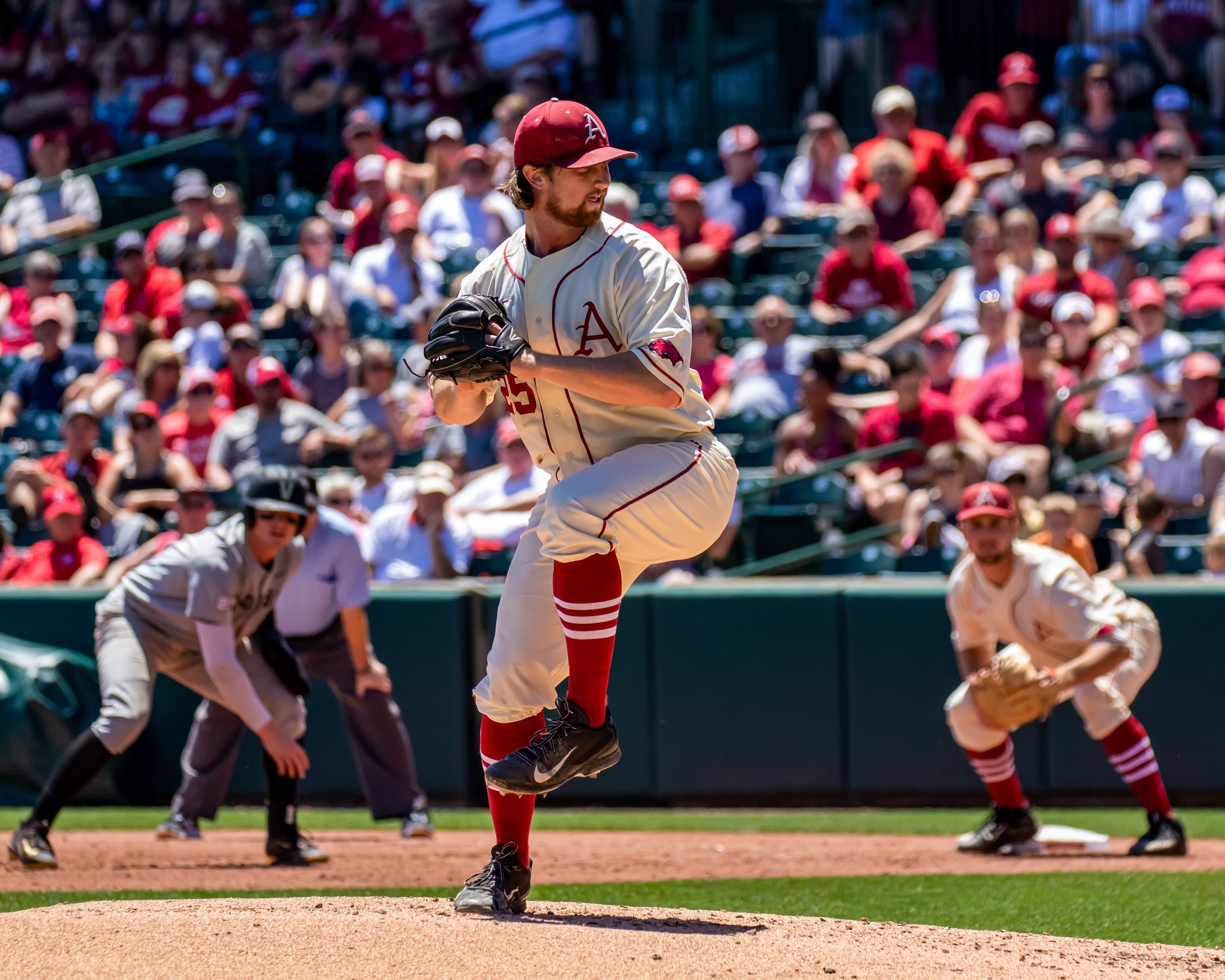 Now that we're on the same page, let's have a look at some of our favourite recent examples of marketing from the sports industry in the wild. For each, we explain why the piece was chosen and what the creators got right.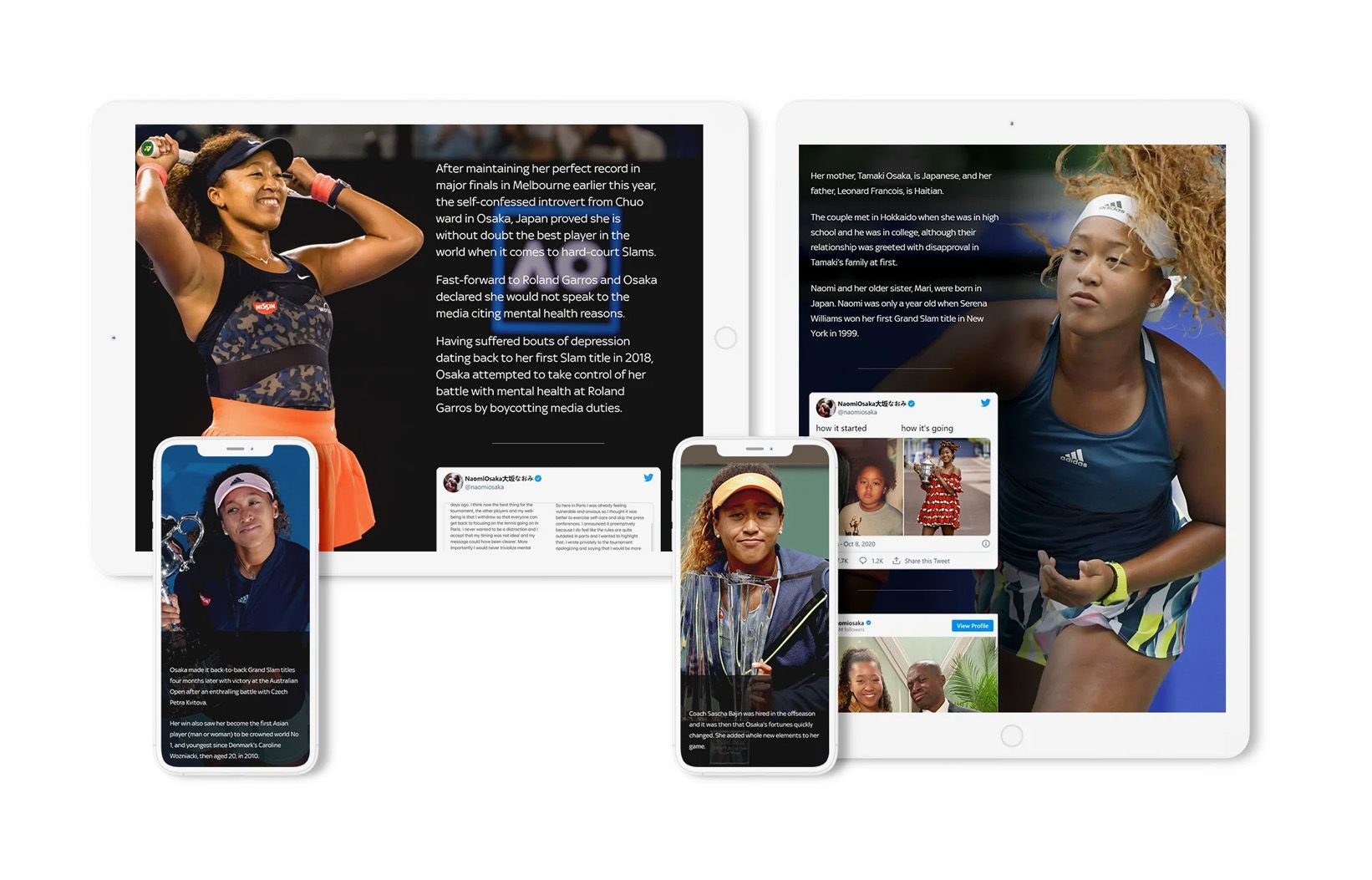 Who knows — maybe they'll inspire your next sports marketing campaign.
What it is: a visual story of the inaugural Arnold Clark Cup match between England and Germany
Who created it: England Football
Why we picked this example: This visual story from England Football is the perfect example of how compelling sports marketing — when done right — can make an audience feel like they were right there at the match, cheering on their favourite team and chanting with the rest of the crowd.
Author Frank Smith does this by letting the images lead the story, only adding written text where context is needed and to propel the overall story. The images themselves, and the way they're presented interactively, help communicate the emotion of the story.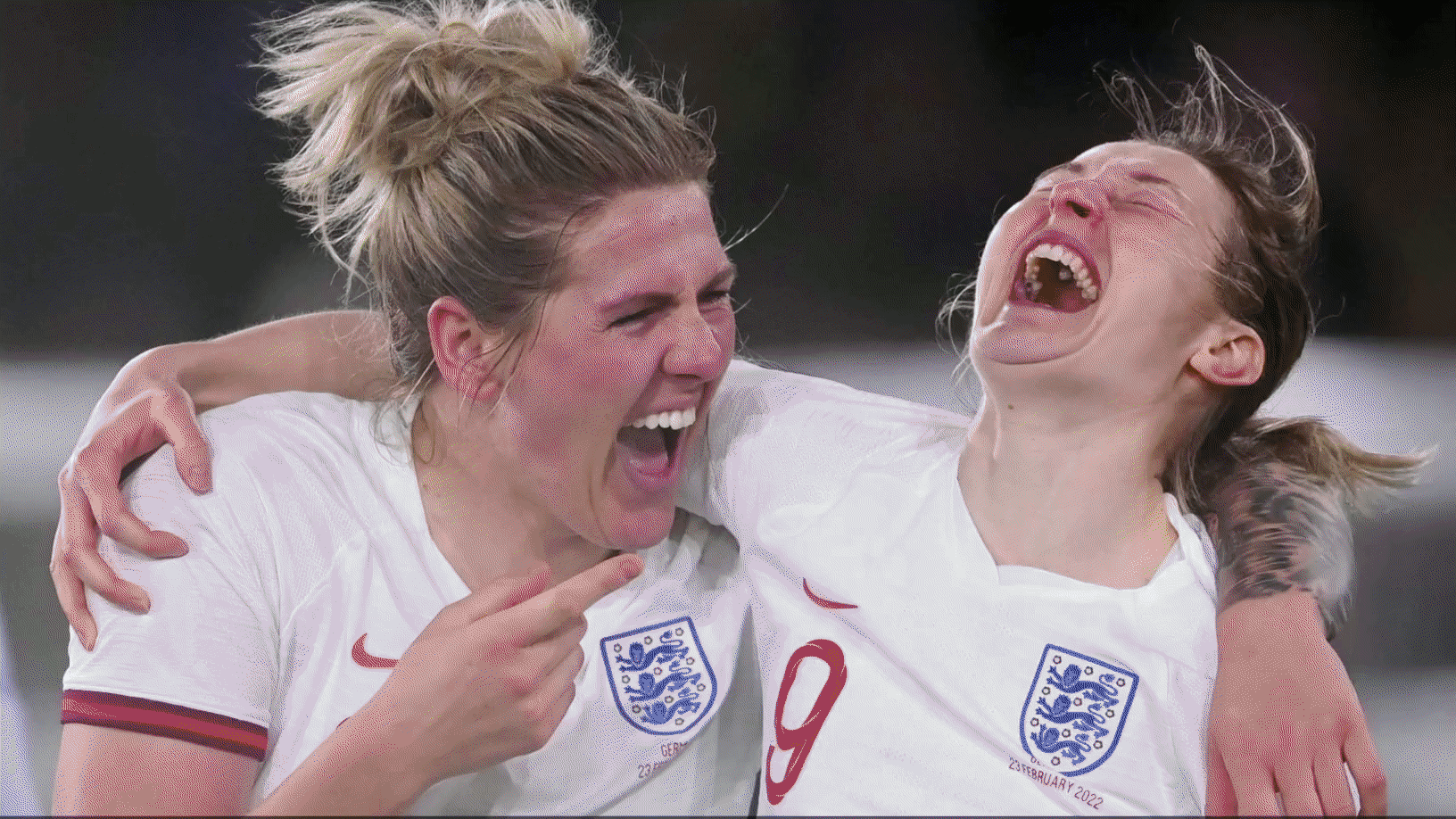 One of the challenges of digital marketing for sports businesses is convincing the target audience to care when they already know how the sporting events end. England Football does this, in part, through interactive scrollmation that replicates the experience of watching a match unfold, adding both tension and emotion — even when you already know England won 3–1.
What it is: a profile of Borussia Dortmund midfielder Jude Bellingham
Who created it: Goal
Why we picked this example: Author Ronan Murphy does a great job here of crafting a story around the rise of young footballer Jude Bellingham. Murphy's warm and succinct writing is the foundation underlying this example.
But it's the visual design that really elevates this piece above the realm of a standard athlete profile.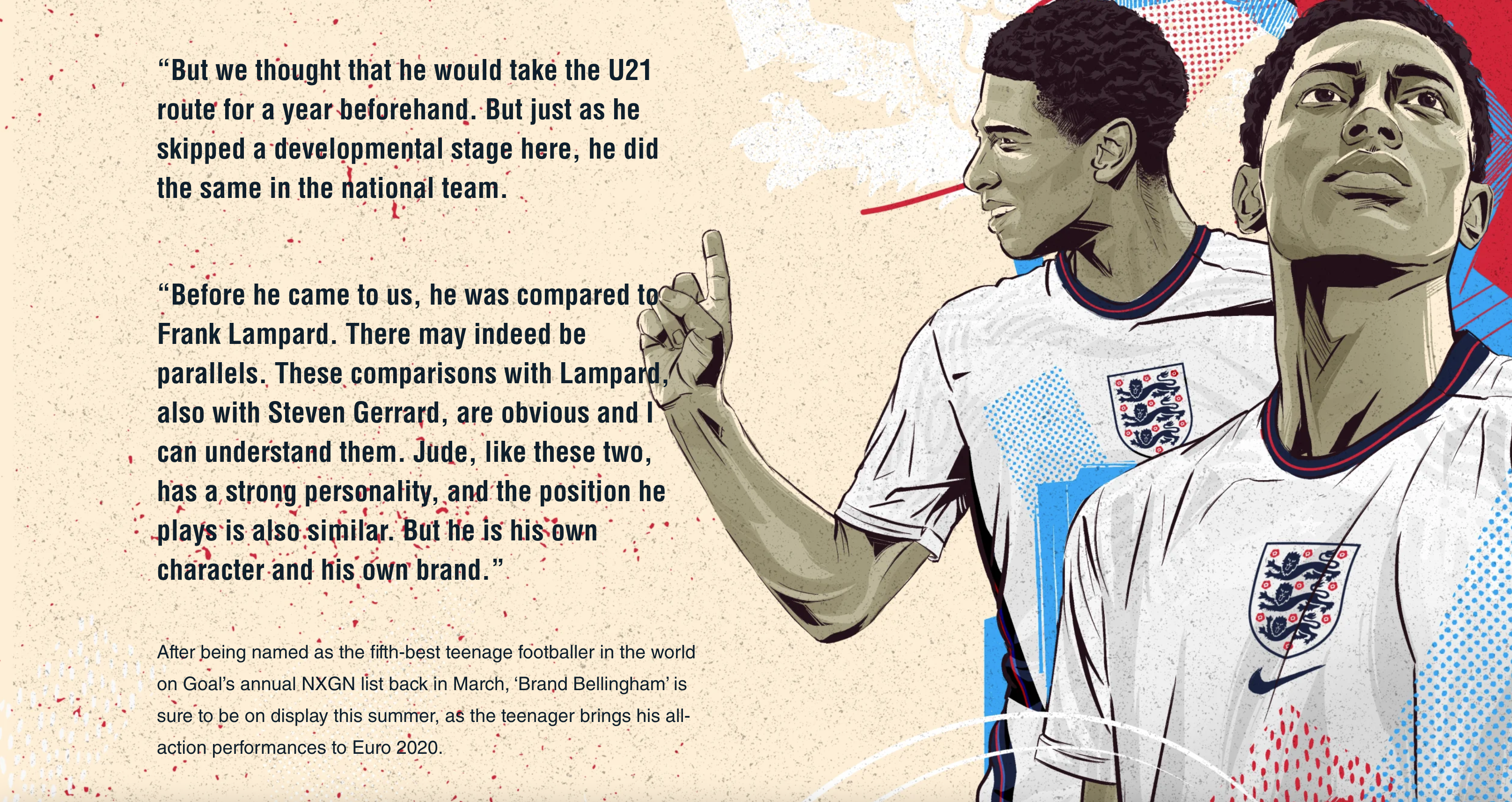 The article features rich, dynamic visuals and animation that help draw readers in and provide a visual break from the text. Plus, the interactive scrollmation keeps the audience engaged while the written content moves the story forward.
What it is: a breakdown of The Football Association's Lionhearts squad, recognising the 23 individuals who made a difference in 2020
Who created it: The Football Association
Why we picked this example: After a challenging 2020, The Football Association wanted to shine a spotlight on the everyday individuals who took on the challenges of the COVID-19 crisis and "saved lives, inspired communities or made a difference for others". Each of these sports fans were presented with special Lionhearts jerseys in recognition of their community outreach during the pandemic.
The profile is framed like any other breakdown of a football squad. The visual design stays out of the way by using a clear, contrasting colour scheme and bold, legible typeface.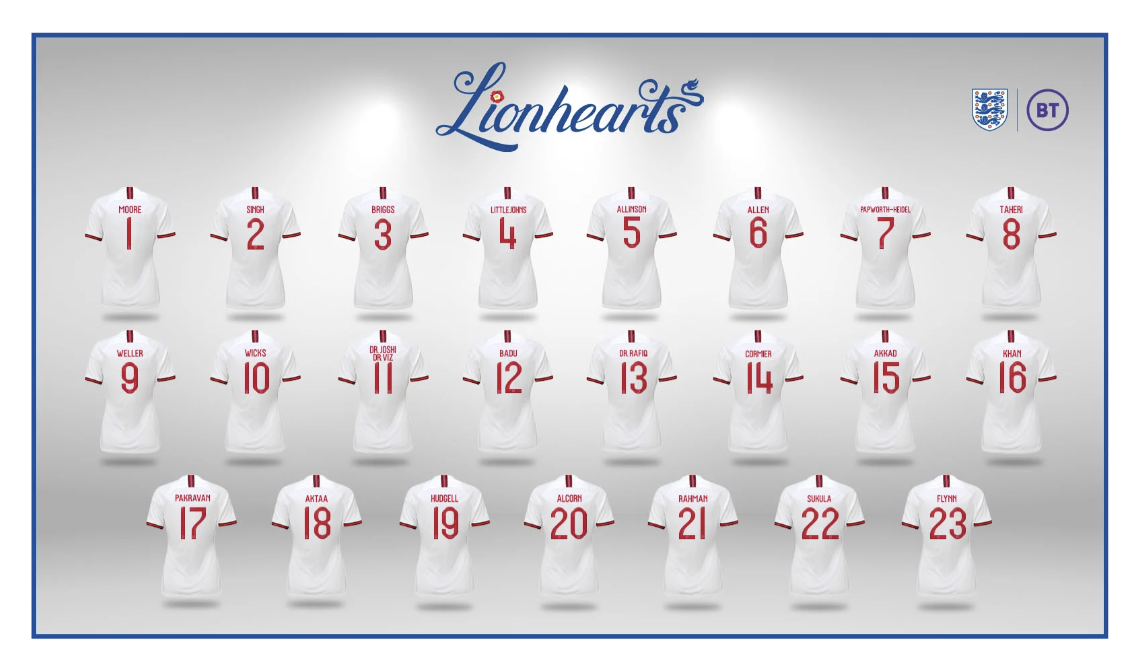 Visuals, including both photos and a video, help break up the text, draw visual interest, and define each section for easy skimming. And for their part, the written descriptions are succinct, explaining why each "player" earned a spot on the squad and funnelling readers to a more detailed write-up via call-to-action buttons.
What it is: a virtual program for a particular Manchester City versus Tottenham Hotspur match
Who created it: Manchester City
Why we picked this example: Man City's virtual program is a great example of how diversity of content can help immerse audiences into a story-driven narrative and make readers feel the atmosphere of a major sporting event. The program uses text, photos, and video content to that end.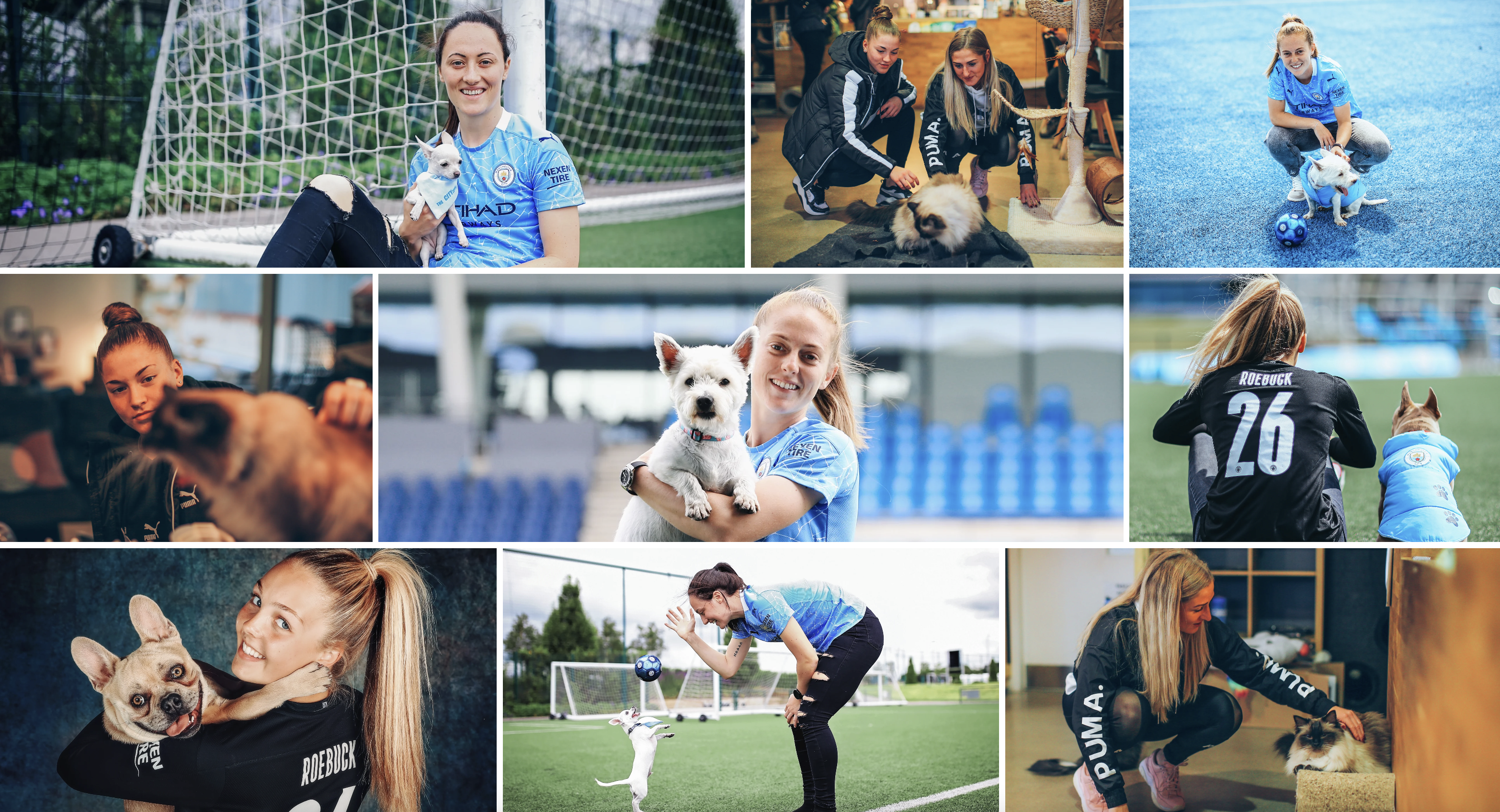 Designed to help get readers up to speed and ready to watch the match, it strikes an ideal balance between catering to devoted sports fans and ensuring football newbies have all the details they need to understand the context around the match.
Written content draws heavily on the words of both the manager and several key players, including captain Steph Houghton.
What it is: a tribute to celebrate Seahawks owner Paul Allen's 20th year as owner of the organisation
Who created it: Seattle Seahawks
Why we picked this example: A lot can happen in 20 years in the NFL, including a Super Bowl win, two NFC West wins, and several division titles. As a thanks for the success and direction he's brought to the organisation, the Seattle Seahawks put together an in-depth tribute to the owner who helped make all that happen.
The resulting content is a masterclass in using visuals to break up what would otherwise be a very long, very dense block of text. It starts with video tributes from several key members of the organisation and continues with plentiful photographs throughout.
On the written side, bold headings combine with clear section navigation to make this big article easy to navigate and skim.
What it is: match program for Sparta versus Olomouc
Who created it: Sparta
Why we picked this example: This is another example of how sports teams can use digital programs to market particular sporting events and encourage ticket sales — all while boosting their brand awareness. It's designed in a similar way, to strike a balance between getting new fans up to speed while also catering to long-time fans.
It outlines the story of the team and their season so far, to help contextualise the upcoming match, and shares details about the opposing team, too.
A table of contents along the top helps to make the content easily navigable and skimmable, but it's the diversity of content types that make for an engaging program. It all starts with a podcast before drawing heavily on both imagery and words taken directly from players and team personnel.
What it is: an explanation of Norwich City's rebranded crest
Who created it: Norwich City
Why we picked this example: Change is a notoriously fraught thing for any brand. Sports organisations — with their rich histories and wildly devoted fan bases — are no exception. That's why Norwich City Football Club opted to share an in-depth breakdown of the reasoning behind their new club crest.
The article lays a foundation by using a dynamic colour scheme that draws on the club's colours, with which fans are already familiar. The written content is clear and broken up with plenty of images.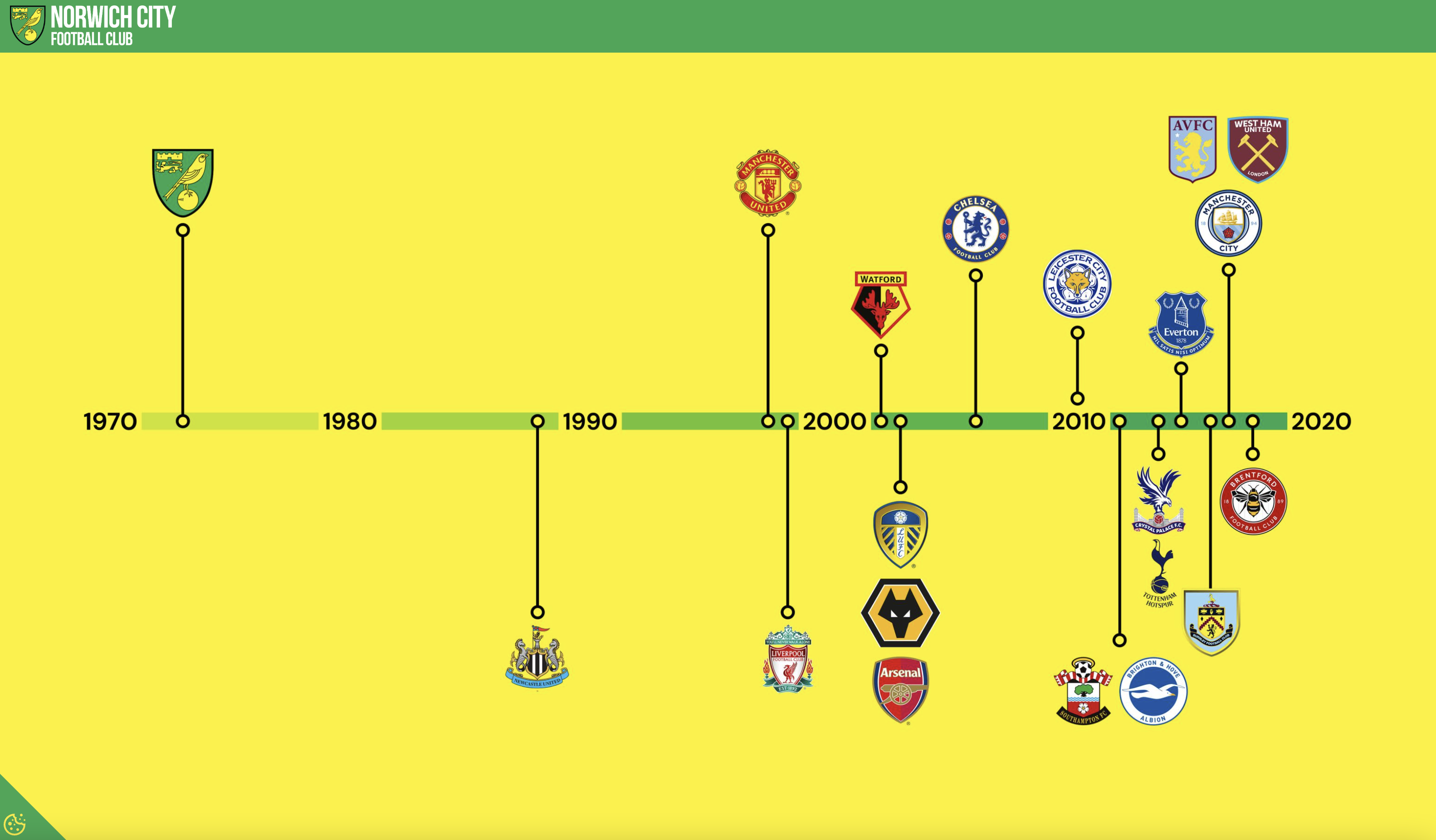 But what really sets this content apart is the use of interactive scrollytelling. Once readers get to the meat of the piece, Norwich City uses a scroll-activated timeline to show when other clubs have updated their crests. Then, they offer a breakdown of the challenges posed by the current crest and reasoning behind the change, before introducing the new modern and updated crest.
What it is: an in-depth analytics breakdown of the Greek championship
Who created it: SPORT 24 and Opta
Why we picked this example: When SPORT 24 partnered with Opta to break down the Greek championship capping of the Super League season, they had a lot of data at their fingertips. This example is a masterclass in how to present data in a way that both engages the audience and adds clarity.
The article promises to dive deeper than the highlights and scores, so readers can better understand the why behind the season's results. It does so using a number of clear and visually appealing data visualisations, which load interactively as readers scroll to maintain clarity and ensure readers understand what they see.
Plus, clear navigation along the top makes it easy for readers to parse what is otherwise a very in-depth piece of content.
What it is: a retrospective of the WNBA from 1997 to today
Who created it: NBA News and Sky Sports
Why we picked this example: 25 years after the WNBA's first tip-off, NBA News and Sky Sports partnered up to publish this retrospective of the league's first 25 years. The written content largely drives the narrative, drawing on a clear typeface and well-structured sections.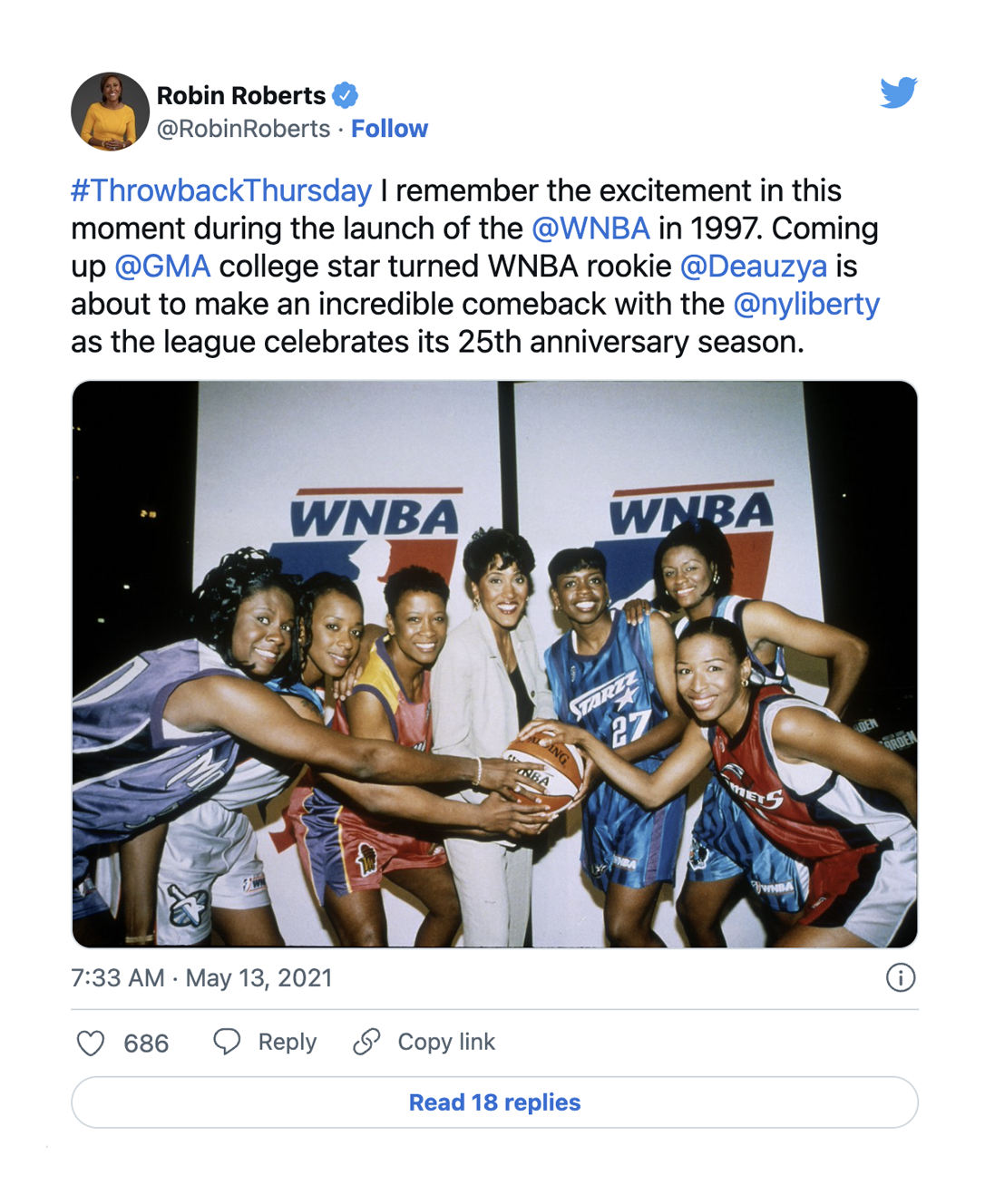 The article also features a diverse mix of content types, from images to block quotes and tweets, which help to break up the text. Compelling photographs also serve to engage readers and add emotion to the storyline, showcasing everything from the highs of championship wins to in-game action shots.
What it is: a photo compilation chronicling the 2020 Olympic Games in Tokyo
Who created it: Today
Why we picked this example: When years (or decades) of dedication and training collide with a weeks-long competition and all the stresses of a global pandemic, emotions run high. The 2020 Olympic Games in Tokyo (which actually took place in 2021, thanks to the COVID-19 pandemic) were no exception.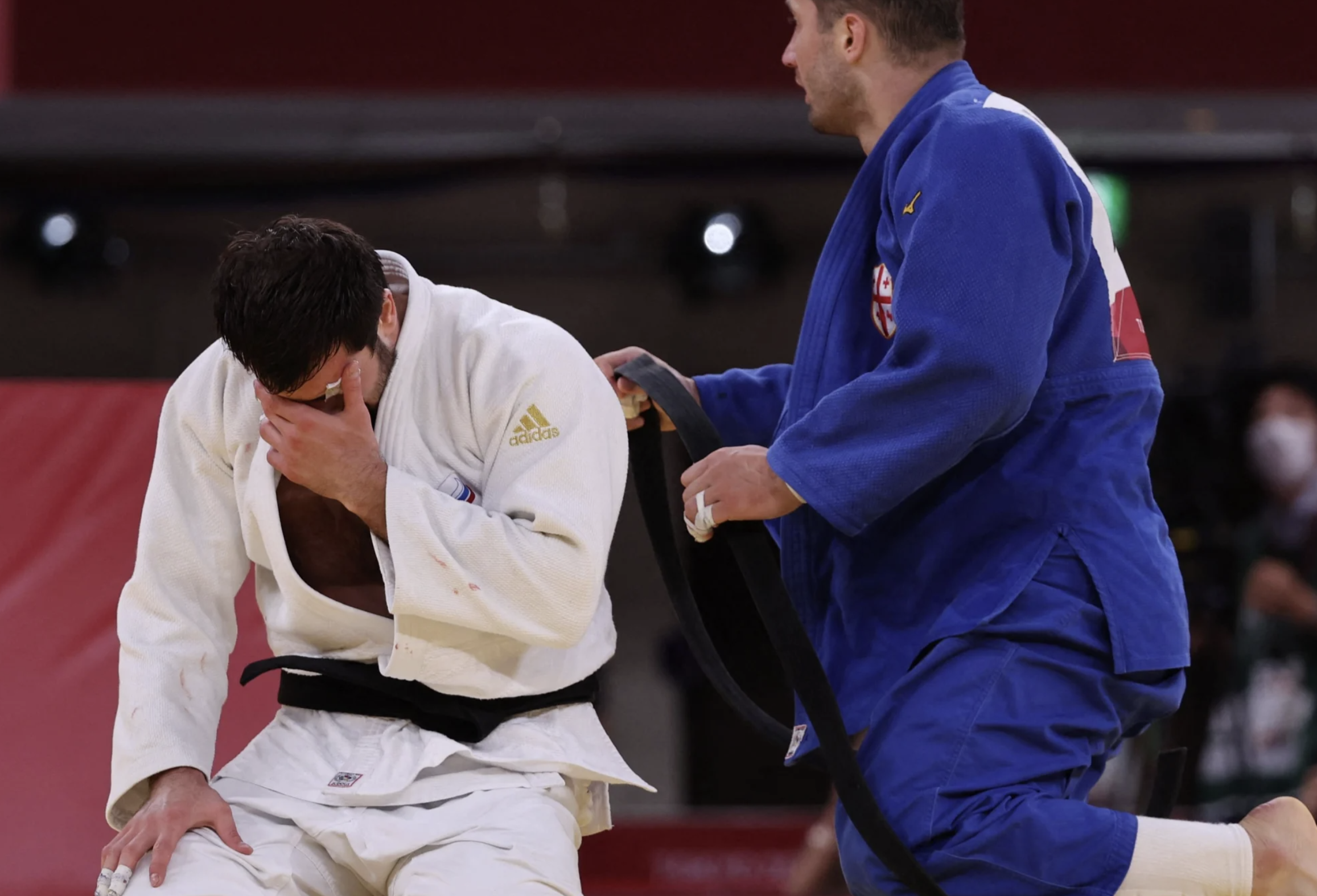 Photographers who attended the games did a fantastic job at capturing those emotions, and this photo essay from Today does an even better job at letting those photographs speak for themselves. After a brief written introduction that contextualises the images, the piece gives those photos full reign by going full screen and keeping captions minimal.
Kiera Abbamonte is a content writer who works with SaaS and other B2B companies. Located near Boston, MA, she loves cinnamon coffee and a good baseball game. Catch up with her @KieraAbbamonte or KieraAbbamonte.com