10 tools to make
a great pitch deck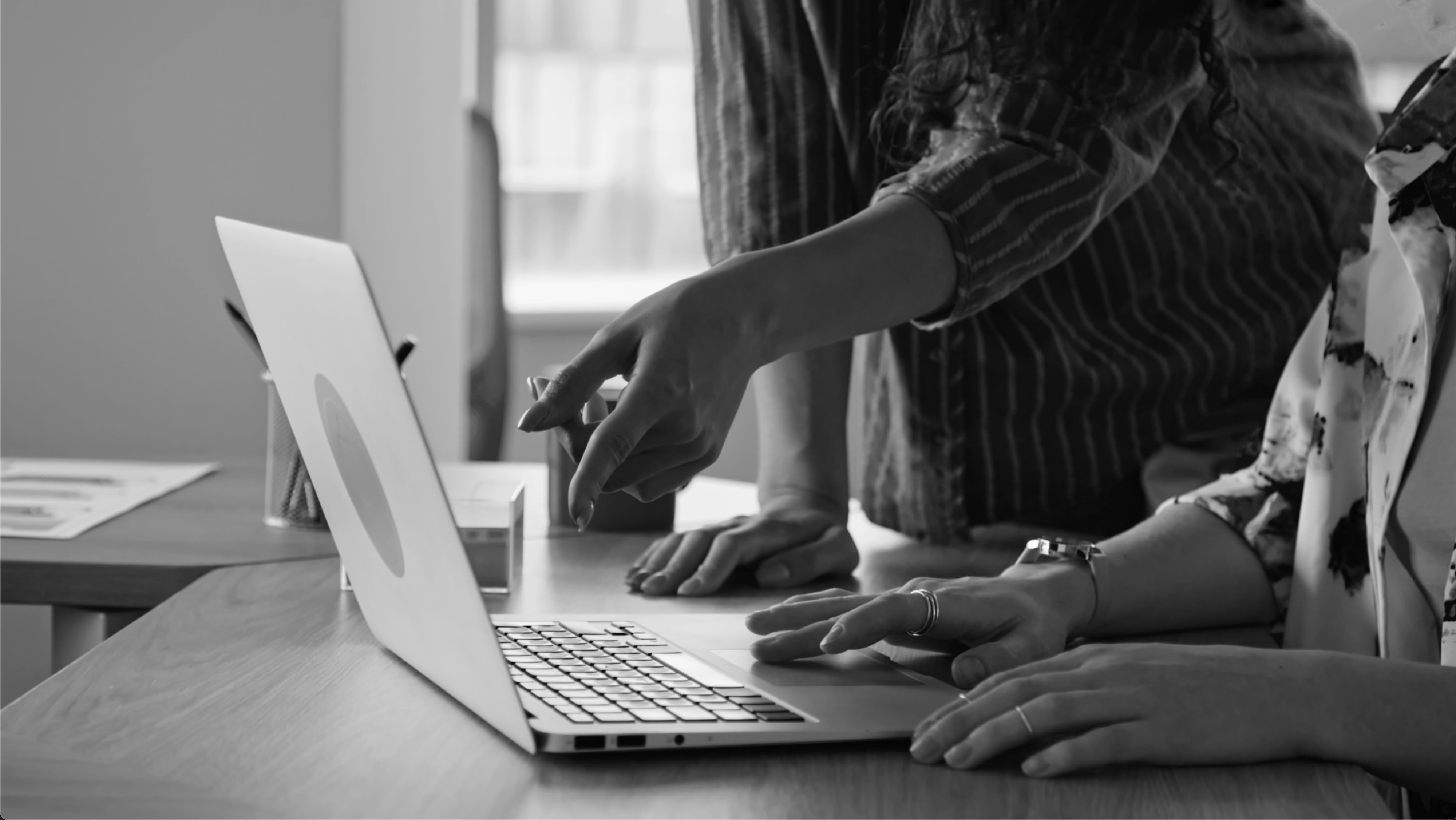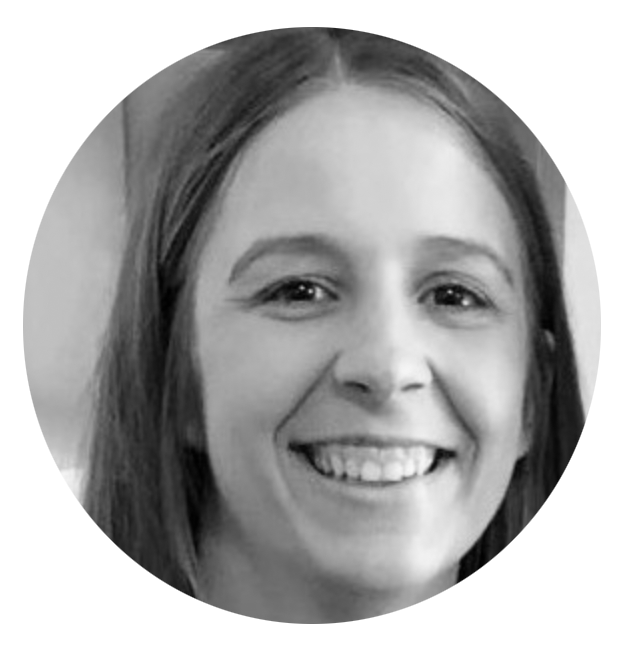 By Kimberlee Meier — Contributing Writer
Picture this: you've finally landed that meeting with an important investor, client, or collaborator. It could change your organisation's future, and there's a lot riding on your presentation.
A great pitch deck is key to making your presentation land. You'll only have minutes to tell your story and make a memorable impact on your audience.

With an easy-to-use pitch deck tool, this task is a lot easier. In this guide, we go over some of the most interesting pitch deck tools on the market. We'll discuss tools with great pitch deck templates, interactive sections, and even AI-generated content and design.
We'll cover:
What do the BBC, Tripadvisor, and Penguin have in common?

They craft stunning, interactive web content with Shorthand. And so can you! Publish your first story for free — no code or web design skills required.

Sign up now.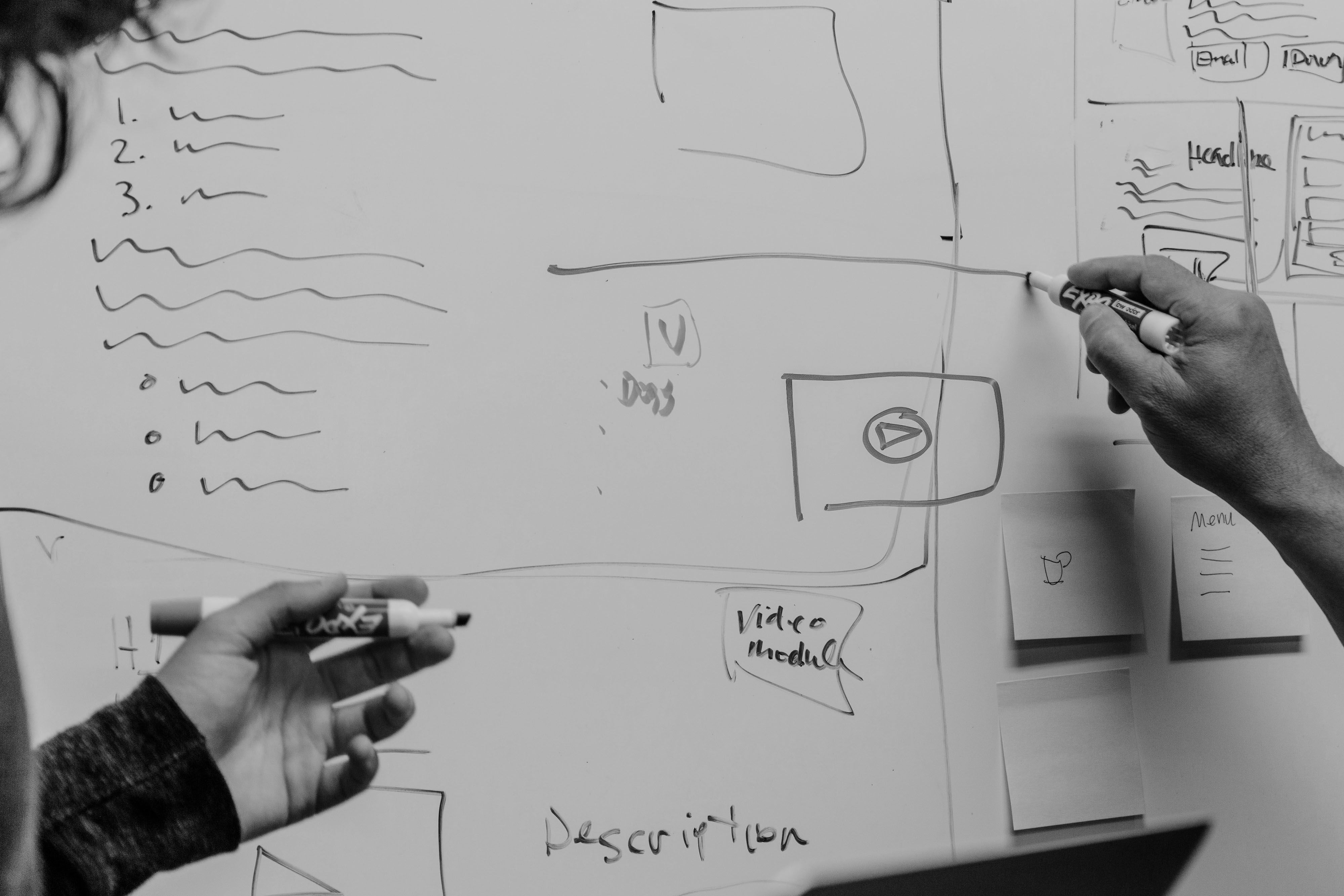 A pitch deck is a presentation that outlines a brand's product and target market to potential clients or investors. It makes a convincing argument for why it would be a smart investment to go into business with your company.
Inside a pitch deck, you'll find a series of slides. Each is full of information about what a product does, potential profitability, and company forecasts. However, a pitch deck for a potential new investor — your startup pitchdeck for your Series A, for example — is very different from one for a fourth and final meeting to secure funding, so it's important to choose the right design before any presentation.
What makes a
great pitch deck?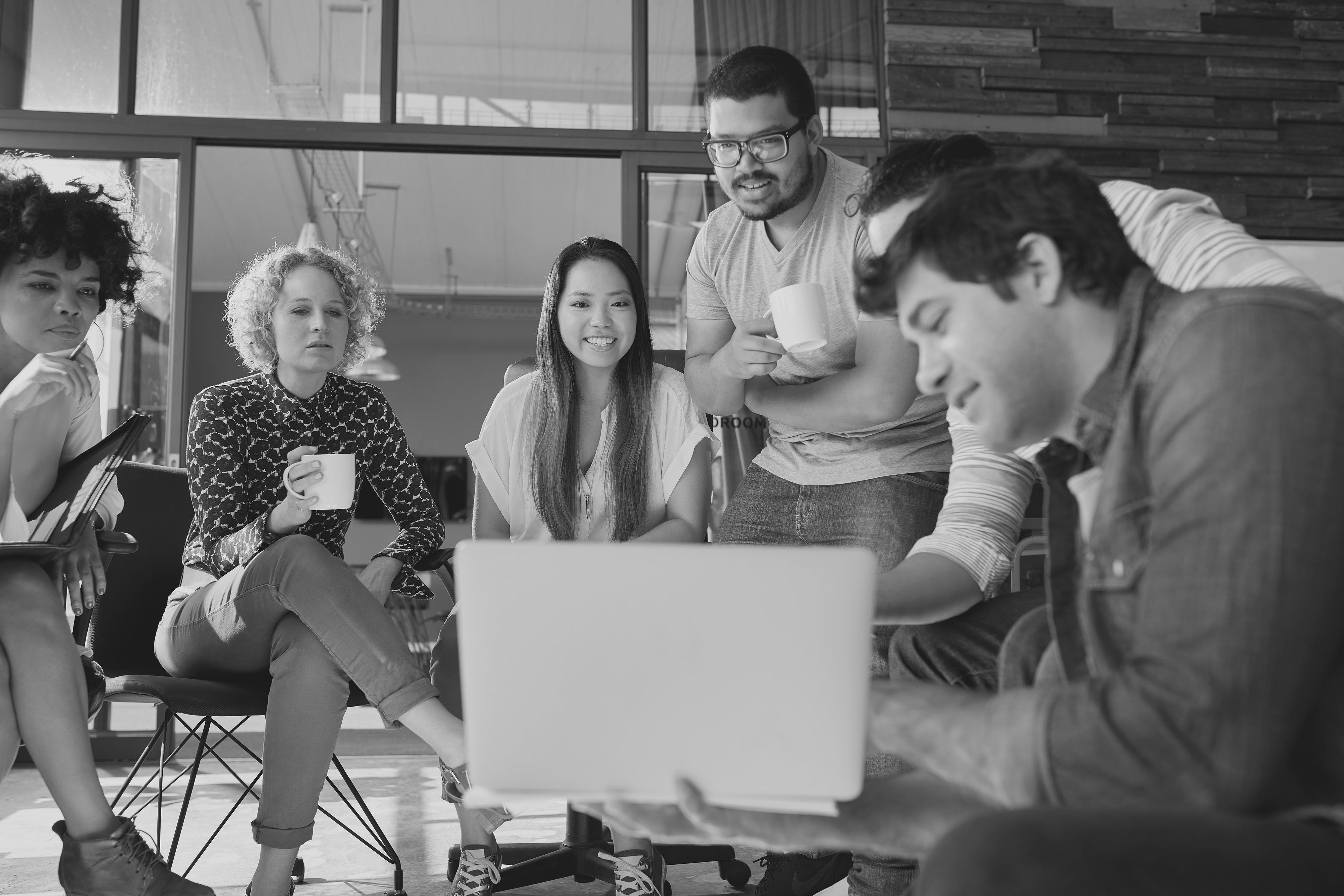 Not all pitch decks are made the same.
Some, like this one by Foursquare, are packed with customer and revenue metrics so investors can quickly decide whether the company is a good fit.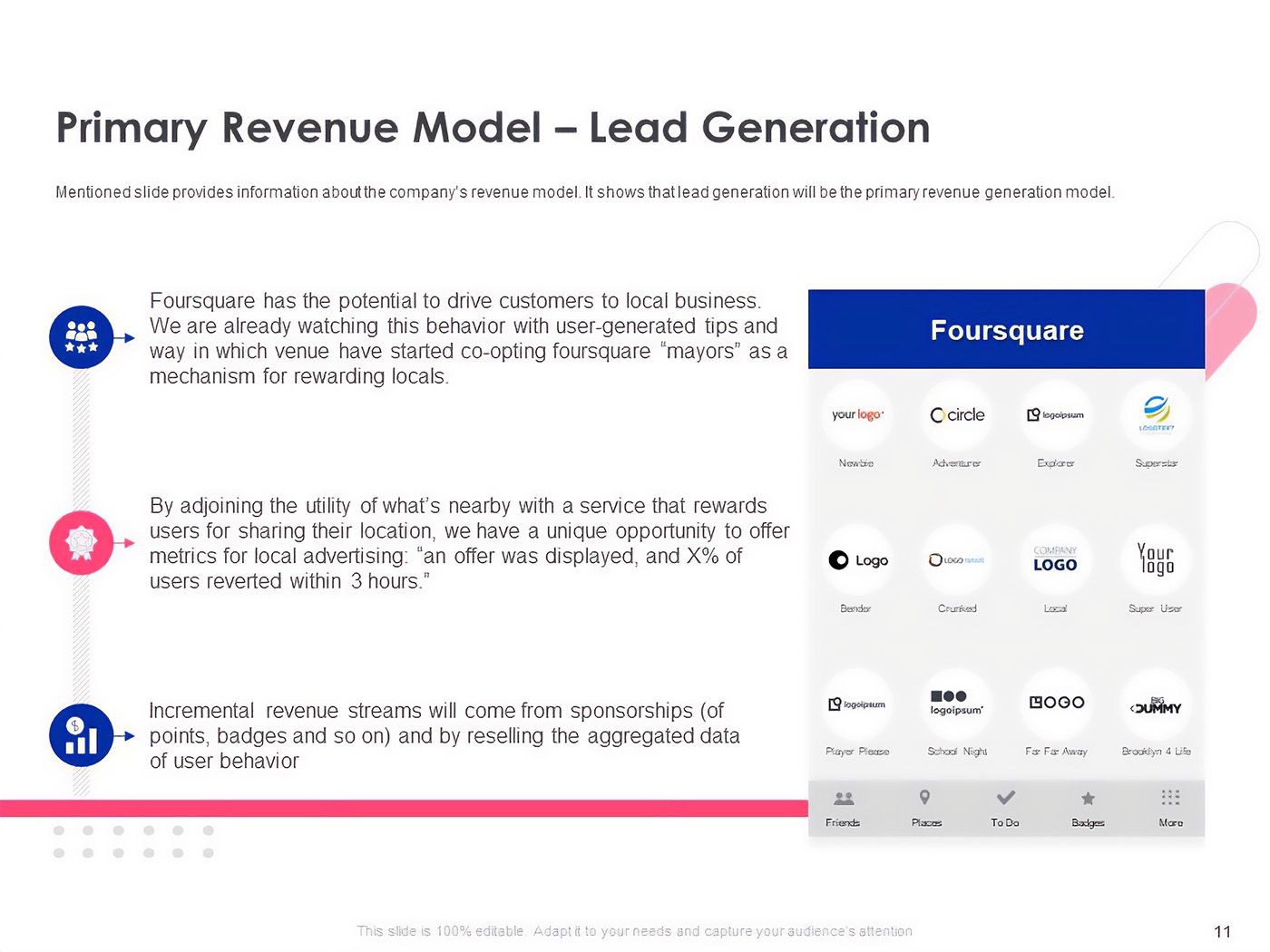 Others have minimalist designs, like this pitch deck by BuzzFeed. It's essentially dot points on a bunch of slides that act as cue cards to help presenters during the pitch.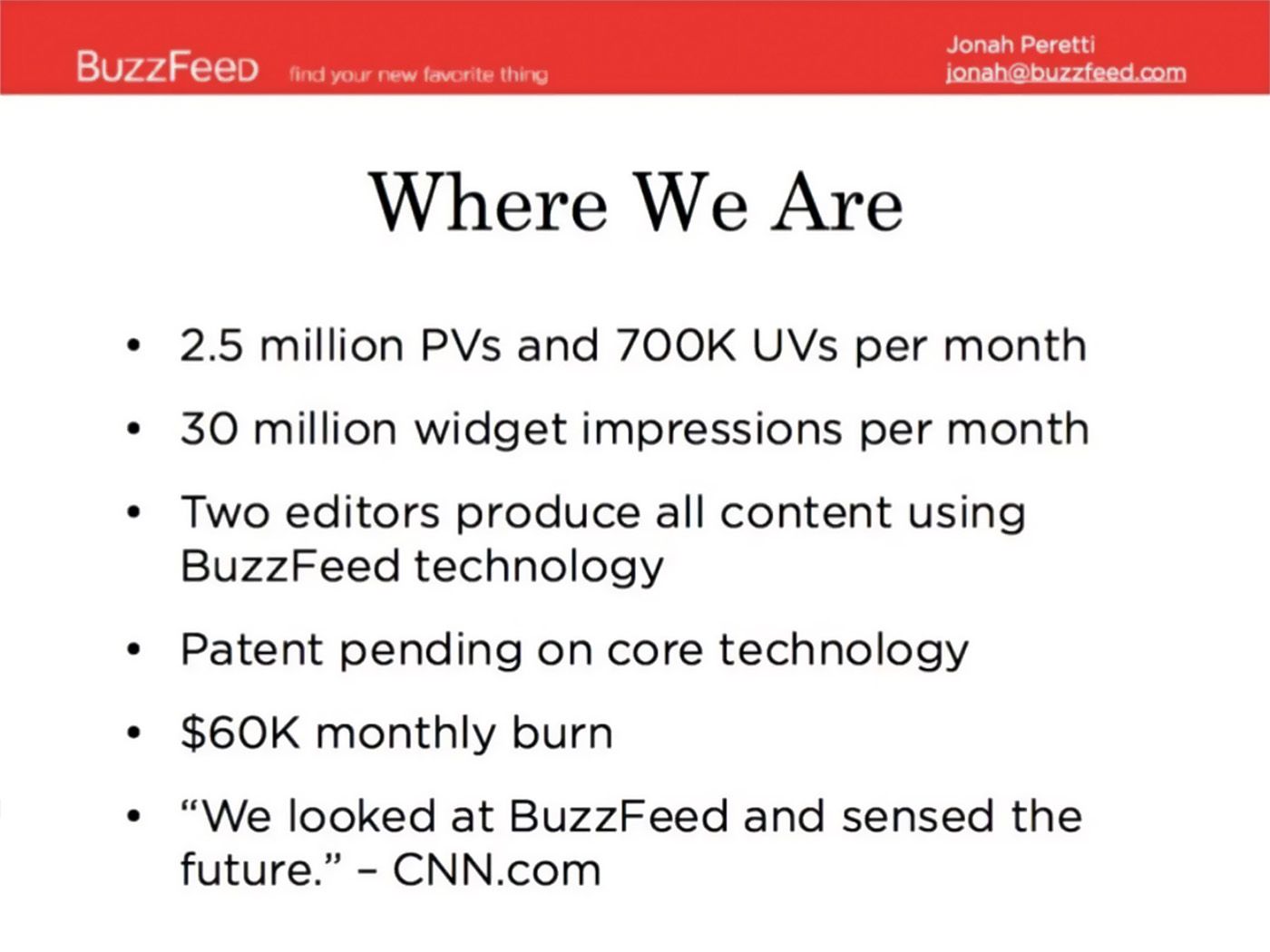 As you can see in these pitch deck examples, there's no right or wrong way to design a pitch deck. But some elements can make a deck stand out: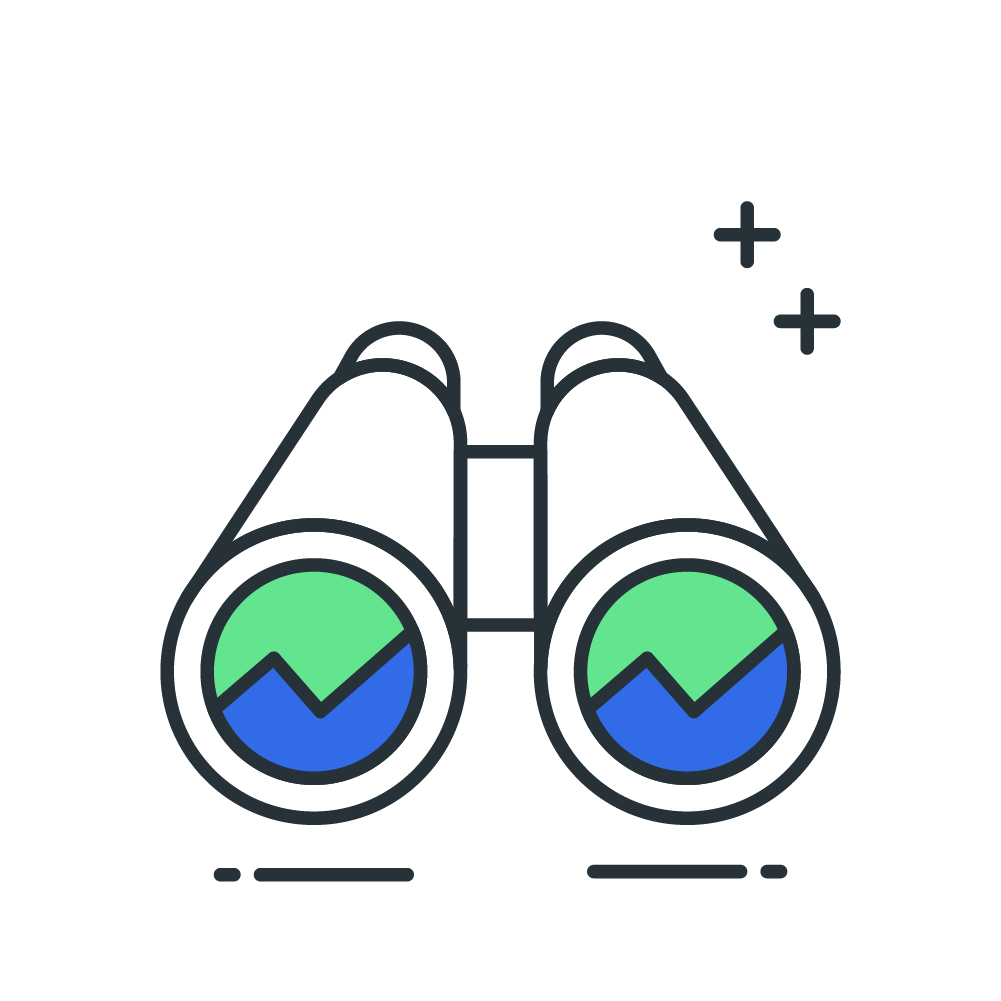 Interesting visuals. Graphs, branding examples, charts, and other forms of data storytelling can make your slides pop. The right tool will include these elements in a pitch deck without overwhelming the presentation.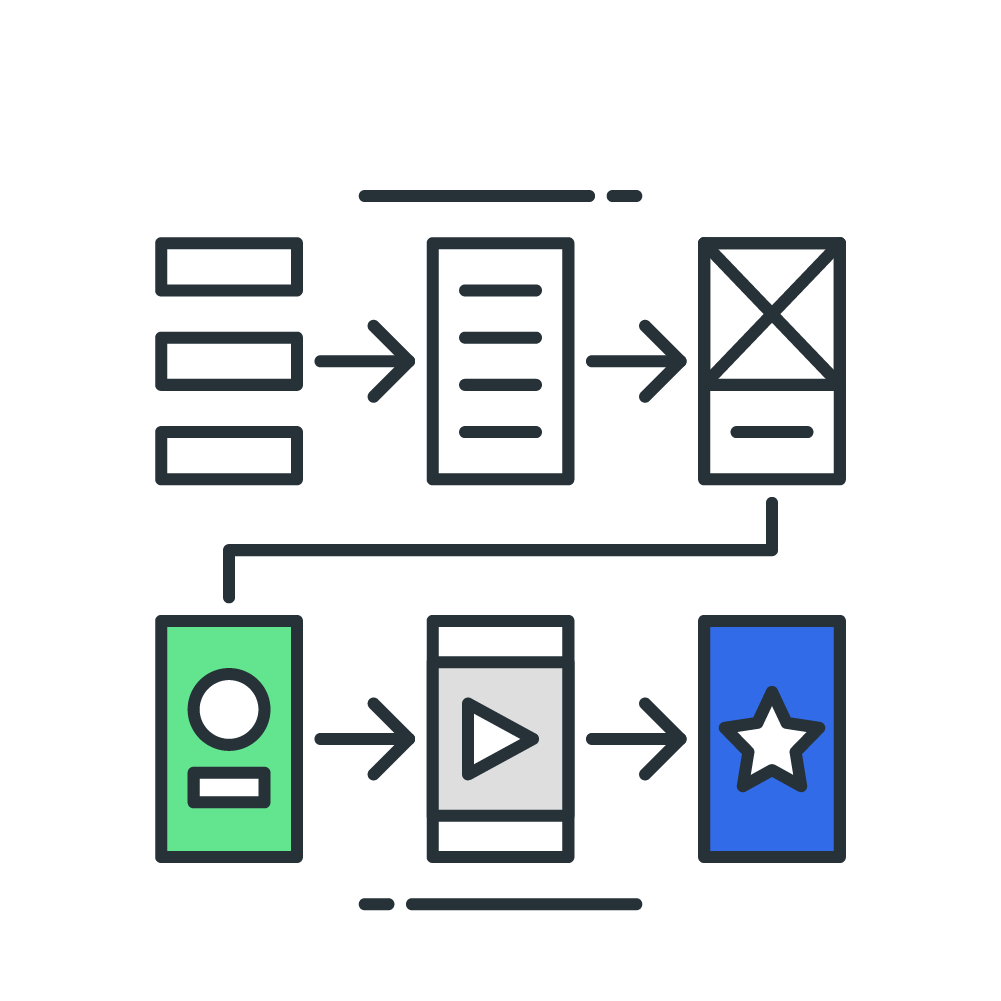 An engaging structure. The best pitch decks try to follow a storyline. There may be investors in the audience who have no idea about your product journey or your major milestones. Start with why the company exists, what your product is, and where you see the company's future.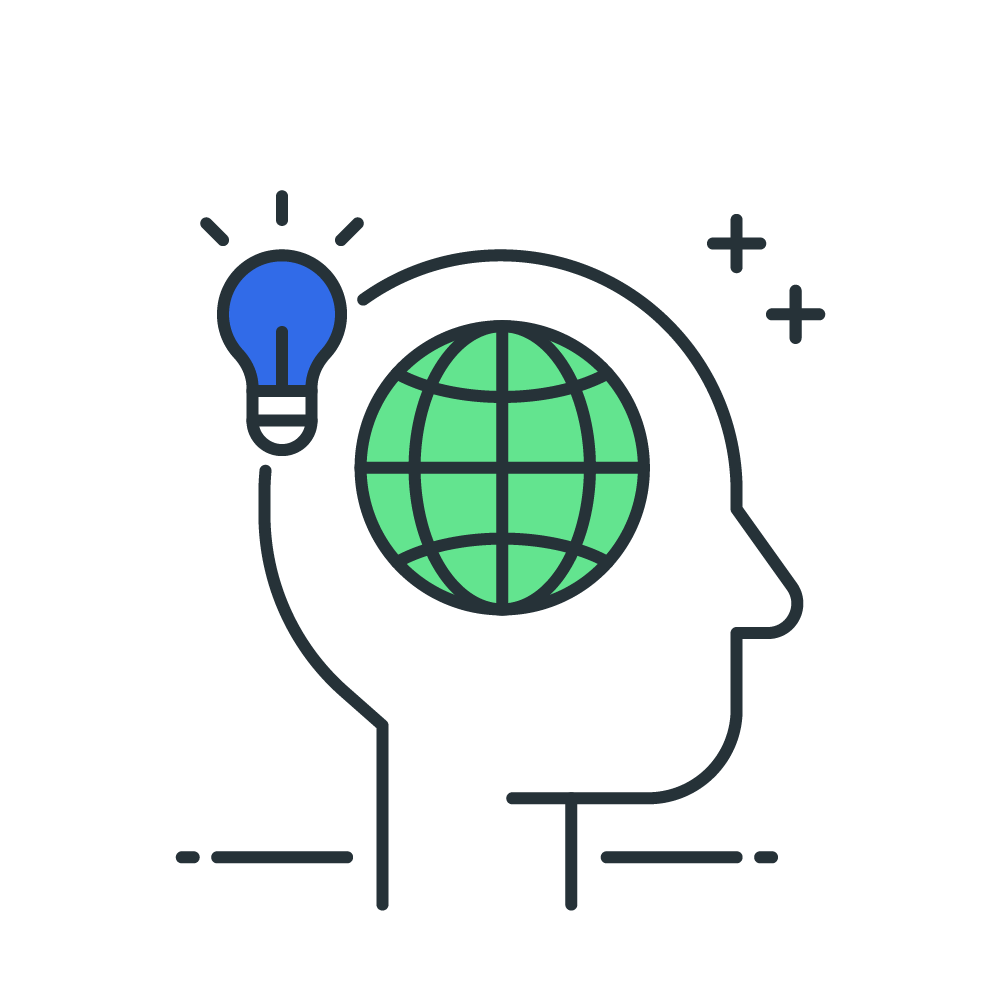 Punchy and grabs attention. Engaging pitch decks say less with more. Use elements like statistics and visuals wisely to maximise impact. Premade templates with fillable content boxes help make every slide look professional in these scenarios.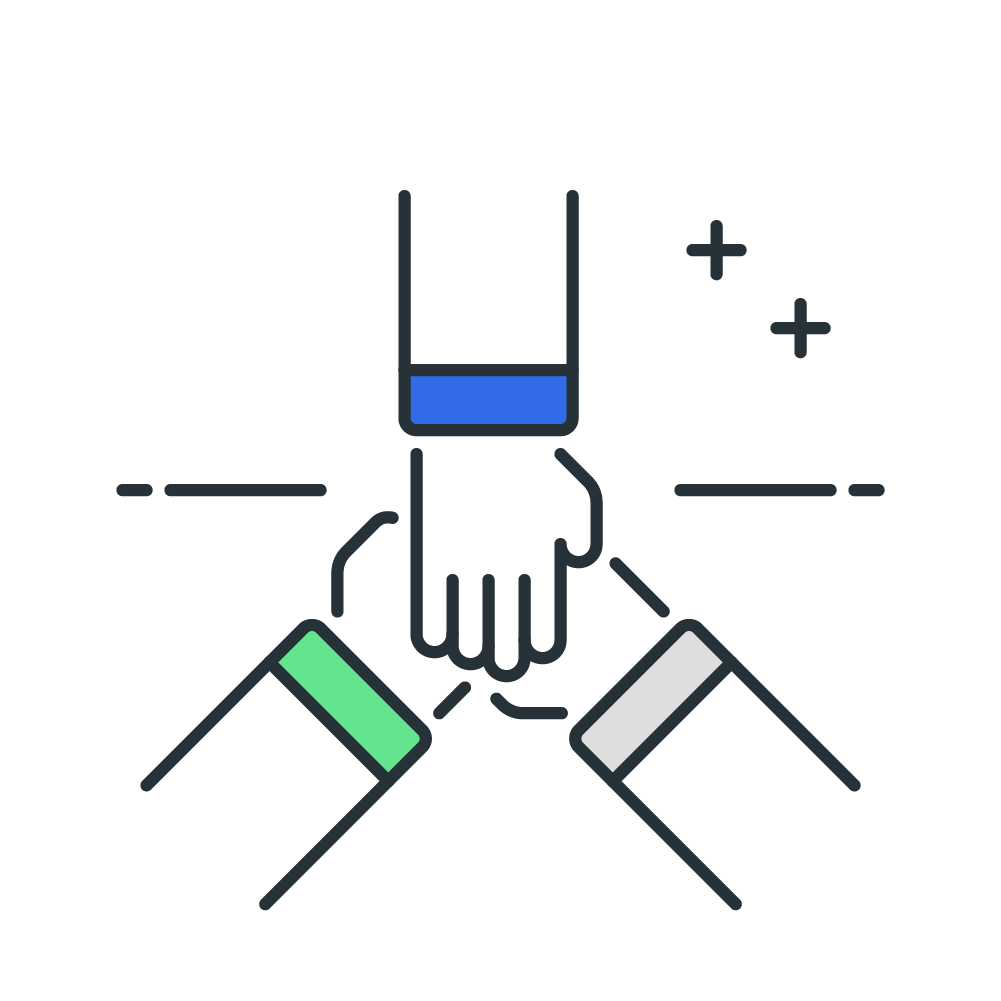 Collaboration tools. A pitch to potential investors or clients is a team effort. Look for pitch deck tools that allow for collaboration so your team can give feedback before you step into a presentation.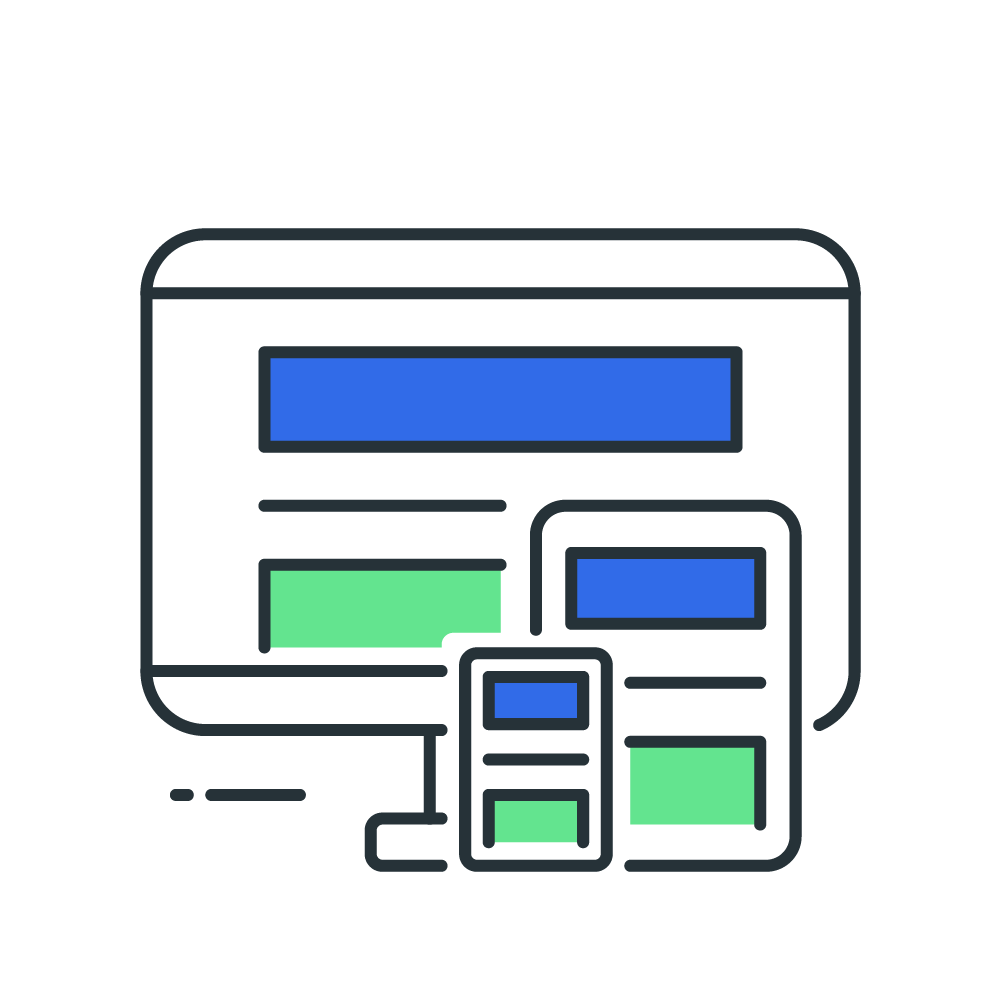 Consistent with your brand. Finally, make every pitch deck quintessentially yours. Incorporate typography, logos, and colours so your pitch decks stay consistent with your brand.
Experts also say pitches should be around 18 minutes or less and have a maximum of 10-15 slides. Stick to these rules so you don't overwhelm (or worse, bore) your audience with your own pitch deck.
The good news is, with the right pitch deck tool, a lot of these rules and best practices are taken care of. The result is a professionally designed pitch deck with templates and elements that are ready right out of the box.
Here are 10 of our favourite pitch deck tools 👇
10 tools to make
your pitch deck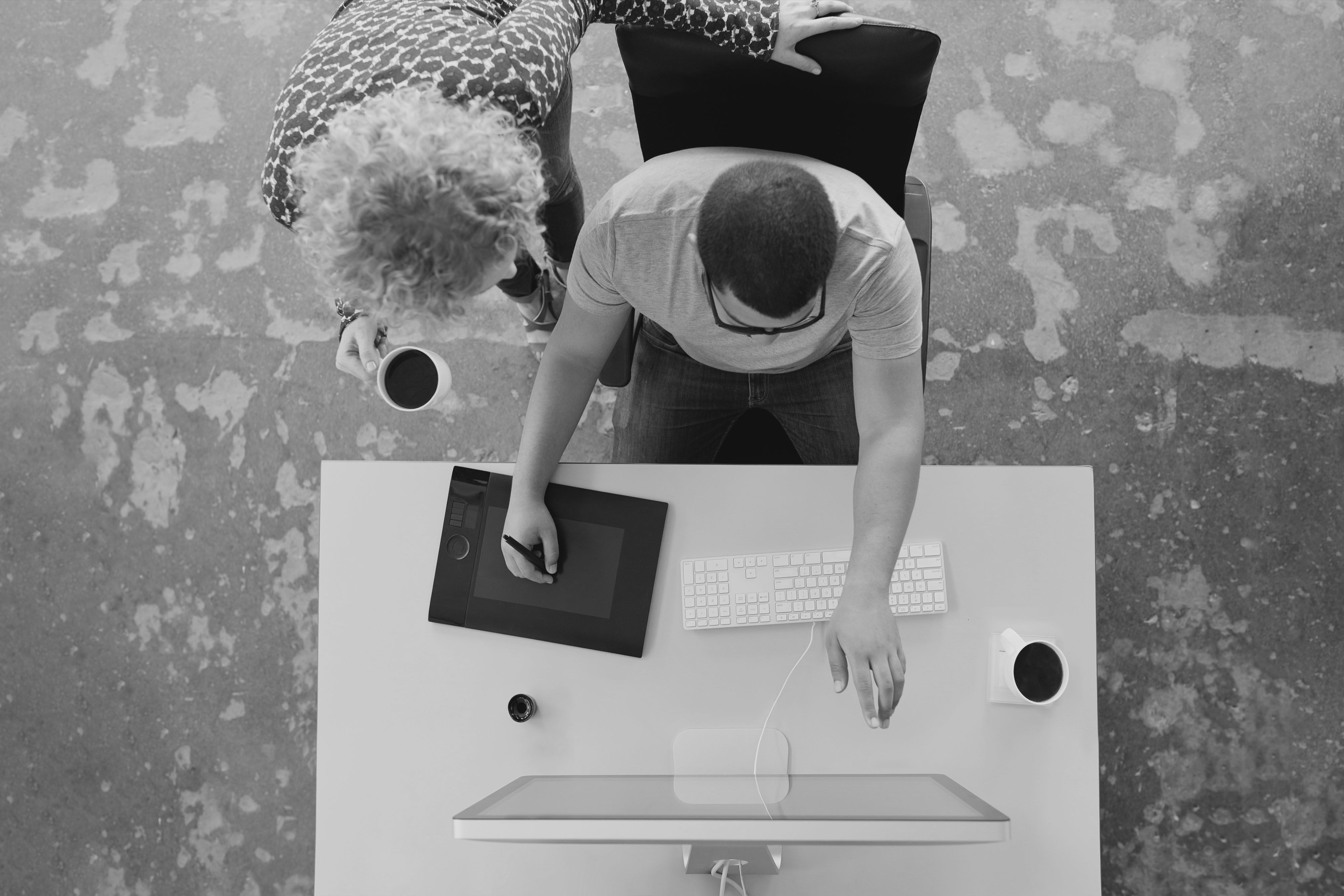 1. Visme
✔️ Best for: Creators with no design skills.
💰 Pricing: Free plan available. Premium plans start at $12.25/month.
If you're searching for a pitch deck tool, Visme is probably already on your list.
This pitch deck creator has a forever-free plan and is geared towards marketers and startups without design experience. It comes preloaded with templates and a drag-and-drop editor to make changes and customisations easy.
One of the underrated features of Visme is its charts and graphs. There are over 40 different designs that can be populated with data and key metrics manually or linked to Google sheets for live data pulls.
This is the tool if you want a hands-off approach to building a pitch deck presentation, and don't mind some restrictions in return for premade templates and designs.
Best features
✔️ Data widgets can be added to slides and automatically create numbers, graphs, and charts to show important information.
✔️ Interactive elements like animations are supported.
Downsides
❌ Forever free plan is restrictive and limits design and template options.
❌ Doesn't support guest collaborators.
2. Paste by WeTransfer
✔️ Best for: Presentations with graphics, GIFs, and images.
💰 Pricing: Free for up to three slide decks. Paid plans start at $10/month.
Over 40,000 teams use WeTransfer's tool Paste to create eye-catching pitch decks.
Released in 2017, Paste is a great option if you need to build a deck with lots of graphics and images. Thanks to the tool's multi-slide formatting features, you can change backgrounds, layout, and alignment of many slides in one swipe. And it has tons of integrations with platforms like Figma, Unsplash, and Giphy, so adding graphics to slides is a painless process.
You can even embed elements like Google Maps and Docs to make your deck more interactive for investors and clients.
Best features
✔️ Automatically sizes elements on a slide, so they're not stretched or blurry.
✔️ The preview grid, which shows which slides are coming up next, is a nice touch and makes it easier to see if the deck flows well.
Downsides
❌ No cropping, contrast or colour adjustments make Paste feel restrictive.
❌ No way to add vectors or SVG files.
3. Prezent.ai
✔️ Best for: C-suite presentations.
💰 Pricing: Contact the sales team.
Prezent is an AI-powered presentation builder that creates decks based on the kind of message you want to send.
The tool has an inbuilt questionnaire which asks you to describe the primary presentation audience and what type of slide deck you need. It then analyses over 50,000 decks and suggests a suitable storyline structure.
Once you accept the tool's suggestion, it will then create an entire pitch deck with content and image blocks. All you have to do is fill in the blanks with your information, and you're done.
Best features
✔️ Automated presentations in seconds based on customer profiles and storyline suggestions.
✔️ Interactive course with gamified modules that teach advanced presentation skills.
Downsides
❌ No pricing on website.
❌ Geared towards C-suite and executive audiences, so designs are quite formal.
4. Shorthand
✔️ Best for: Creating stunning pitch decks that have something a little extra.
💰 Pricing: Talk to us today.
Shorthand is the answer for teams who want to pitch deck that tells their company story.
Our no-code tool comes packed with stunningly designed templates and scrollytelling technology that can bring a pitch deck to life. You can add text snippets, responsive fonts, images, and even video to make your deck appealing to your audience.
But what makes Shorthand truly stand out is its storytelling tools. Take potential investors or clients on an engaging journey that tells your company's story while using elements like timelines, customer case studies, and interactive infographics to communicate your competitive advantage.
With simple 1-click publishing, you can host interactive stories on your own servers and update your portfolio as your business plan changes.
Sign up for now to publish your first story free.
Best features
✔️ Prepackaged templates which are customisable without needing to code. Pick what interactive elements and text are shown when you scroll through each pitch deck.
✔️ Minimal learning curve with maximum results thanks to our (very) detailed knowledge base and support documentation.
5. Canva
✔️ Best for: Users with minimal design experience.
💰 Pricing: Free version available.
Canva isn't just for creating social media graphics and posters — it's also perfect for building simple pitch decks.
Geared towards teams that don't have a budget for pro designers, Canva has pre-built templates and a drag-and-drop editor to create basic pitch decks. Just import images, add text to the boxes, and customise any colours or fonts. Then, you can export the file to a PDF or present it straight from the Canva dashboard to clients on Zoom or in a meeting setting.
Another big plus for using Canva is its branding tools. Just upload your branding kit, and Canva will store your typography, logos, and colours. The next time you need to create a pitch deck, your branding kit will show in the design toolbar inside Canva's dashboard. Easy!
Best features
✔️ Hundreds of templates and presentation ideas to get you started.
✔️ Free for nonprofits.
Downsides
❌ Features like the branding kit and premium elements are only available on Canva's paid plan.
❌ When you download a deck, Canva automatically compresses it and puts it into a ZIP file instead of separating each slide.
6. Pitch
✔️ Best for: Beautiful yet simple pitch decks.
💰 Pricing: Forever free plan. Premium plans start at $8/month.
Pitch markets itself as the "Instagram of presentations" and is focused on visual-heavy pitch decks to communicate your business model or value proposition.
The tool has a huge pre-built template library and impressive collaboration features. Inside each slide on a pitch deck, team members can leave comments and add reactions to content sections and elements. This is super helpful if your team is collaborating on a pitch deck remotely, as someone can leave feedback, and another can approve the slide before it's added to the presentation.
Pitch also has integrations with Sheets, Google Analytics, and video so your team can brainstorm ideas and work through feedback without jumping on Zoom.
Best features
✔️ Dedicated app to view and respond to feedback and approve slides when you're out of the office.
✔️ Easy-to-use UI that shows when someone else is working on the document in real-time — awesome for collaboration!
Downsides
❌ Restricted PPT and Slides functionality. You can't link to external spreadsheets or objects to pull data.
❌ Minimum paid plan requires buying memberships for 8 team members.
7.

Keynote

✔️ Best for: Apple/iOS users

💰 Pricing: It's free!
Keynote is Apple's answer to Powerpoint.
With Keynote, Apple users who use other tools like Sheets or Pages and want minimalist pitch deck designs are in luck. Like the other tools on our list, Keynote comes preloaded with presentation templates (called "themes") that are split into categories.
Select a template you like and choose from over 700 specifically designed elements like image galleries, dynamic backgrounds, and charts. Keynote also has the option to embed live video feeds to show over your slides or with a picture-in-picture display, which is a nice touch if you're presenting a pitch deck remotely.
Best features
✔️ Embed video straight from Vimeo or YouTube into slides.
✔️ Users with Scribble for iPadOS and Apple Pencil can import handwritten notes into Keynote. The tool will then automatically convert them into typed text and add it straight to a slide.
Downsides
❌ Keynote is only accessible on a Mac.
❌ Help files could be more detailed to cut down the learning curve.
8. Storydoc
✔️ Best for: Marketers and sales teams.
💰 Pricing: Free portfolio option.
Storydoc is a little different to the other platforms on our list as it specialises in turning static pitch decks into interactive web presentations.
The tool doesn't require any coding skills, you simply upload a pitch deck with the help of a Storydoc customer success rep. After the rep reviews your deck, it'll be converted into a dynamic mini-web page where you can rearrange and customise elements using the tool's editor. The result is a different kind of pitch deck that's engaging and responsive to your audience.
Best features
✔️ Responsive, mobile-responsive slides.
✔️ Analytics that track which slides get the most reading time and sessions.
Downsides
❌ Doesn't come with API connections.
❌ Storydoc needs to review and upload your content, which can cause friction.
9. Beautiful
✔️ Best for: Startup teams.
💰 Pricing: Free 14-day trial. Paid plans start at $12/month.
Another AI-powered tool on our list is Beautiful.ai, which markets itself as a pitch deck creator that saves teams time.
Just pick a template from the tool's library and add your data and content. Beautiful.ai will then populate your information across each slide while making sure the deck's design is uniform and in line with your branding.
If anything needs tweaking, just use the tool's drag handle to resize images or elements. Once the pitch deck is ready, you can share it with your team over email or with a private link.
Best features
✔️ Each pitch deck is professionally designed, so you don't have to spend hours making each slide look good.
✔️ Access to stock photos and other styling elements to make each slide pop.
Downsides
❌ You can't copy and paste content between templated and non-templated slides.
❌ Videos must be embedded and cannot be a stand-alone slide.
10. Slide Bean
✔️ Best for: Startups looking for investors.
💰 Pricing: Free basic plan available. Paid plans start at $29/month.
The last tool on our list, Slide Bean, is aimed at startups making their first big pitch to investors for fundraising.
Slide Bean has a plug-and-play approach. Entrepreneurs can add bullet points of text about their business idea and select different background images, and Slide Bean will populate the elements onto a professionally designed template. It even has the option to outsource pitch deck writing and creation to Slide Bean experts if you're in a rush.
One of the big benefits for startups using Slide Bean is the tool's analytics. Founders can track investor activity and backlink sharing to see which slides grab attention and reach the right people.
Best features
✔️ Online web interface which doesn't require an app or software download.
✔️ No code tools with a minimal learning curve.
Downsides
❌ Users say the tool is expensive.
❌ No PPT export functionality, so presentations are restricted to the platform.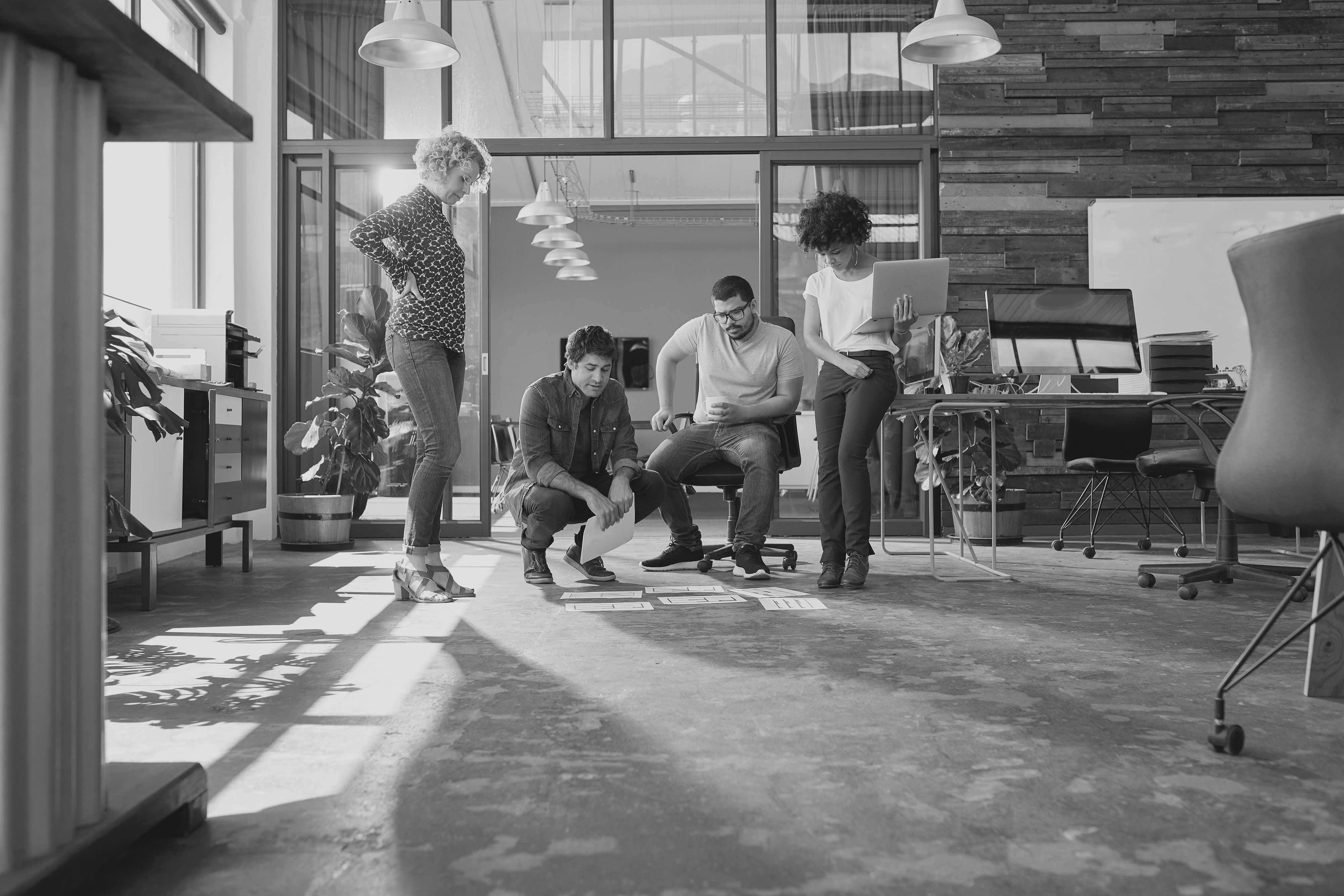 Choosing a great pitch deck tool starts with what kind of presentation you're trying to build.
Some teams may need a basic design tool like Canva to help them create a pitch deck for a first meeting with clients — a tool that allows them to share their valuation, market size, and testimonials, in a simple but effective way. Others would benefit from an AI-powered tool like Prezent, which takes a deep dive into audience personalities and preferences to create a pitch deck that resonates.
For something truly different, Shorthand allows teams to create a pitch deck tied to your company's unique story. With Shorthand, you can combine interactive elements with scrollytelling technology to create an engaging presentation that goes beyond a traditional slideshow.