The 10 best (and free!) tools to create your online portfolio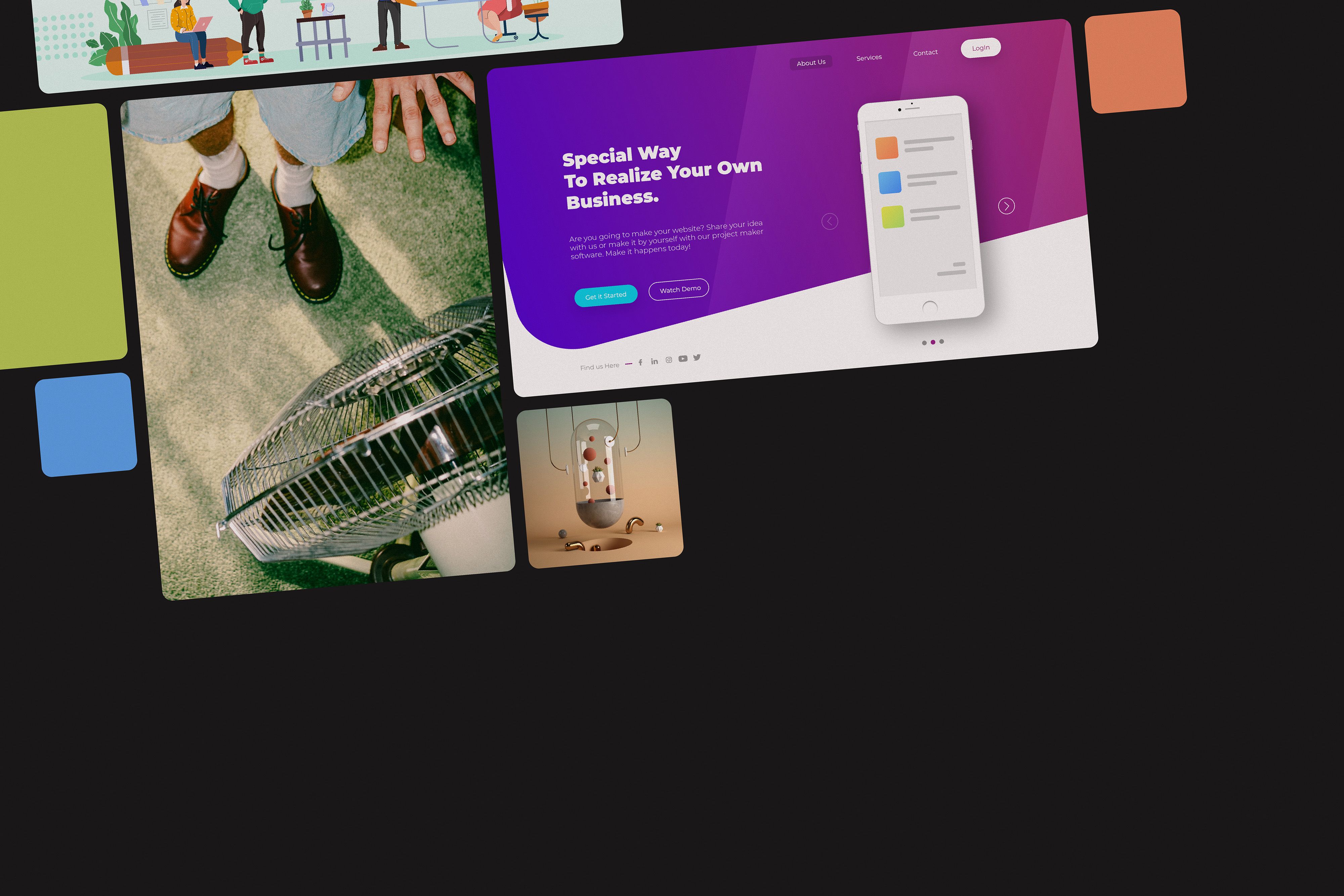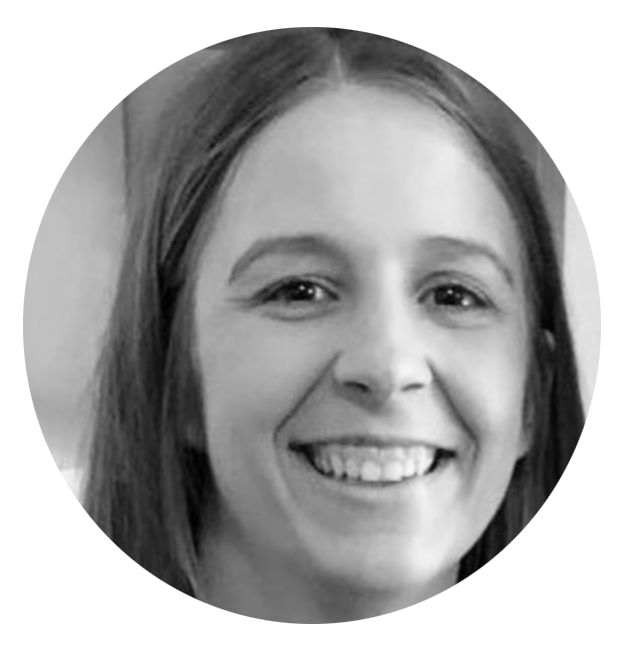 Kimberlee Meier — Contributing Writer
A portfolio is a digital resume that introduces your work to the world.
These days, you don't have to be a web developer to build an engaging portfolio website to showcase your work online. There are lots of options out there, from simple one-page sites to no-code platforms with high-resolution image carousels and integrated contact forms.
Our list looks at 10 free portfolio tools to showcase your photographs, graphic design, videos, and writing to attract more customers.
Let's dive in.
What do the BBC, Tripadvisor, and Penguin have in common?

They craft stunning, interactive web content with Shorthand. And so can you! Publish your first story for free — no code or web design skills required.
Sign up now.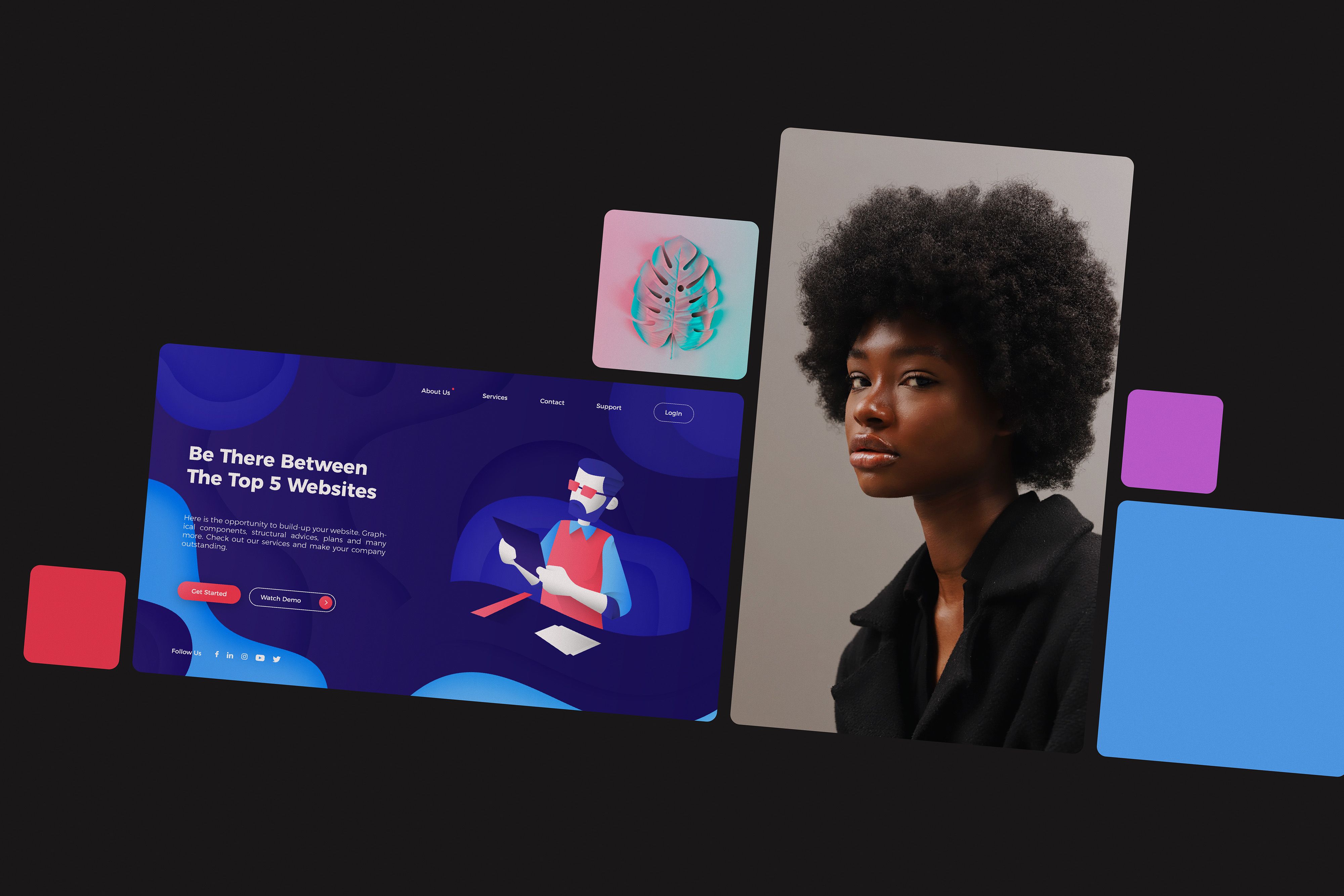 What is an online portfolio?
An online portfolio is a website to showcase your work using images, work samples, links, and testimonials.
New software with user-friendly templates and drag-and-drop editors make it simple for writers, designers, and photographers to advertise themselves . They're a great way to show off your best work, as they're easy to manage and keep relevant. New projects, testimonials, and links can be added in minutes so clients can always see what you're working on.
For example, a photographer can upload a sample of images from different projects (like a wedding or magazine shoot) and write a quick summary of what their role was. Potential employers can then browse their work to see if they are a good fit. If the answer is yes, they can contact the photographer directly through a signup form or email link.
The best way to create an online portfolio is to start with the basics: What do you want the portfolio to achieve? What kind of vibe do you want your digital portfolio to give off? How technically savvy are you?
Before choosing a tool, use these 6 tips to pick the one that fits your goals.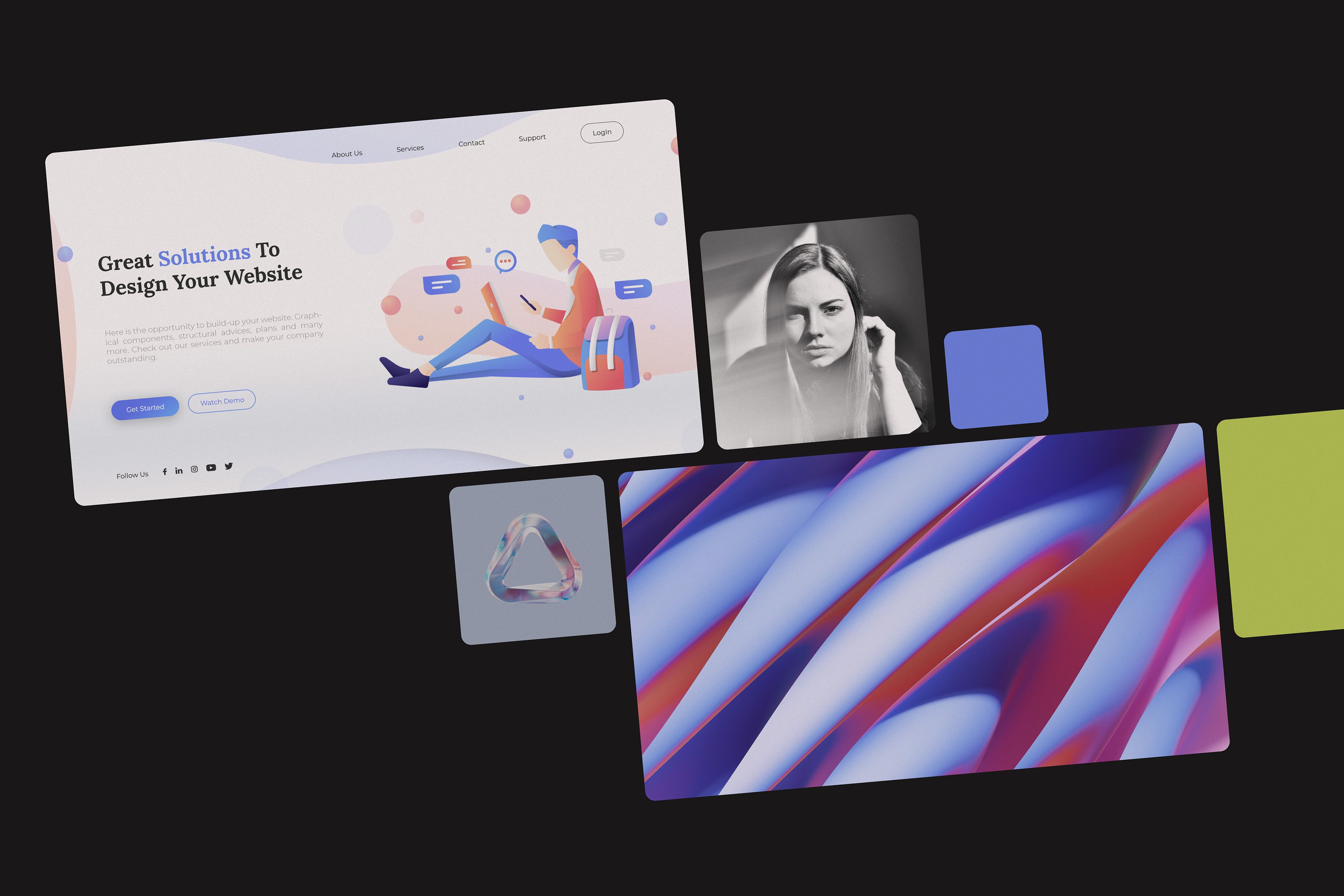 6 tips to create a great portfolio
1. Pick the site that makes your work shine
A writer needs a different portfolio site from a videographer.
Choose an online portfolio website that will do your work justice. Photographers will want a site with plenty of options to showcase images in different sizes and formats, while writers need a portfolio that puts their articles in the spotlight and highlights their past work using testimonials.
Each portfolio builder is geared towards specific industries, so choose wisely.
2. Use a platform that matches your technical skill level
Can you write code, or are you a drop-and-drag kind of creative?
Don't get caught buying an annual subscription to an online portfolio, only to realise you need to use JavaScript and embed your own forms to make it functional. Double-check the tool's specs and functionality to make sure they match your technical skill level, and check out other portfolio examples to see what platforms your professional network uses.
3. Feature your best work first
Potential clients may decide whether they like your work in the first couple of seconds of landing on your site — so make those seconds count.
Don't take up precious real estate in your own portfolio talking about your life story or work from 15 years ago. Put your best and most recent projects at the front and centre of your site. This makes it easier for viewers to see what you can do without wading through pages of irrelevant information.
4. Update it regularly and be upfront with what you do
If you're a photographer who only shoots landscapes, or a writer who specialises in eBooks — make it clear on your portfolio.
Your online portfolio is your digital elevator pitch. Sum up what services you offer in a couple of sentences so visitors can decide whether or not you're a good fit for them. Back up each service you offer with examples of previous work or testimonials from happy clients. But make sure you update it regularly and keep work samples current.
5. Get feedback from your inner circle
Get a friend or colleague to look over your portfolio and give their (honest) opinion.
Creative professionals put a ton of emotional effort into their projects, and it can be hard to be objective and curate which examples of your work to showcase. A trusted colleague in your industry can guide you on what projects you should highlight and where to place them on your site to get maximum impact.
6. Inject yourself into your portfolio
Don't make the mistake of just grabbing a portfolio template and adding some images before hitting publish.
Inject your personality into your online portfolio to make it stand out. Use photos, videos, or memorable taglines so every visitor realises it's your website when they land on it. Don't be afraid you share your interests, personality, and tone of voice to showcase your expertise so visitors don't forget you.
So far, we've covered what an online portfolio is and the best ways to build one. Now, let's take a look at 10 of the best (and free) sites to do just that 👇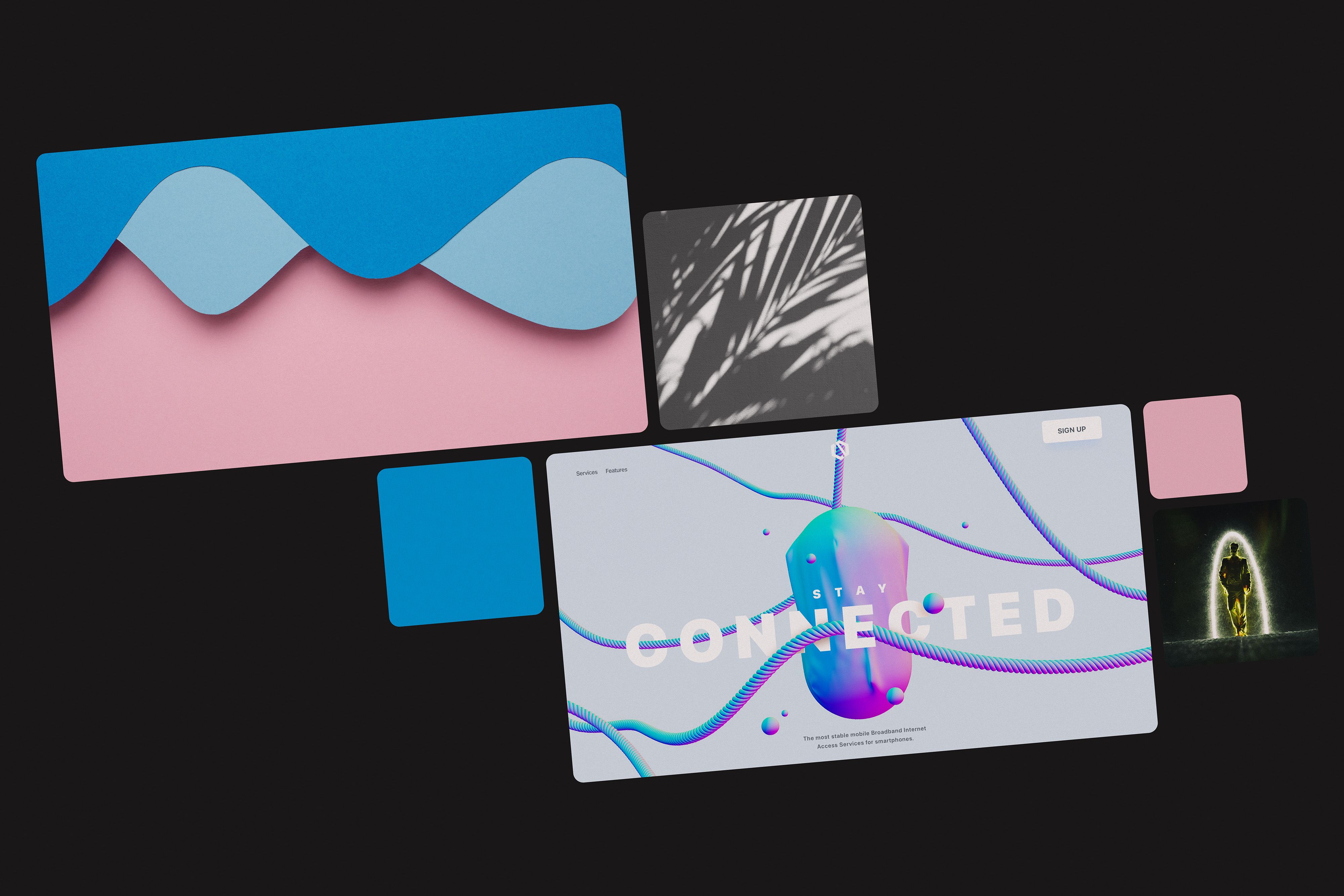 10 sites to make a free online portfolio
1. Behance
✔️ Best for: UX/UI designers.
💰 Pricing: Limited (but free) plan available.
Behance started as a social media platform but quickly morphed into a free online portfolio site for designers.
With over 24 million members, this online portfolio site by Adobe is where photographers, videographers, UX/UI designers, and artists can view and comment on each other's work. There's no shortage of features. You can build photo slideshows, live stream to your audience, and use Behance's App to showcase your work.
As clients, recruiters, and creative managers also hang out on Behance looking through portfolios, it's a great way to get noticed and book your next gig.
Best features
✔️ Create a portfolio and upload your creative work onto the site for free.
✔️ Online job directory makes it easy to scan for jobs while marketing your portfolio as open to work.
Downsides
❌ Limited editing and design options on free plan.
❌ There are millions (and millions) of users, so it can be hard to get noticed by recruiters.
2. Crevado
✔️ Best for: Photographers and illustrators.
💰 Pricing: Free portfolio option available. Paid plans start at $6.
Crevado is a basic solution for creatives who need a portfolio to display 30 images across 5 galleries.
Favoured by illustrators and photographers, Crevado has free templates that make building a professional-looking portfolio quick and easy. Just pick a design you like, and customise it using photos, video, graphics, and even GIFs.
There are some limitations to Crevado. Potential customers can't contact you through a forum unless you are paying for the premium plan, and custom domains can't be linked to the free portfolio.
Best features
✔️ Optimised for iPhone and Android, so images are automatically formatted for visitors.
✔️ Sell designs and images straight from the site using integrated payment options (PayPal, Photo Prints).
Downsides
❌ Themes and features are limited unless you pay.
❌ No video or audio can be added to free portfolios.
3. Dribbble
✔️ Best for: UX/UI designers and freelancers.
💰 Pricing: Free portfolio option.
Dribbble is an online portfolio site packed with features like free templates, a job board, and even a design school.
The site is favoured by freelancers and UX/UI designers who want a place to showcase their best designs and hunt for their next gig at the same time. Companies can hire creatives by viewing their portfolios and work histories, including screenshots of recent projects.
Dribbble also has a huge marketplace packed with graphics, fonts, and templates from other designers available to buy, and the integrated learning module is a great space to sharpen your UI design and Figma skills.
Best features
✔️ The Dribbble Meetups is a great place to talk to fellow designers.
✔️ The job board and freelance project list offer places for designers to pick up work.
Downsides
❌ Static images only — you can only upload screenshots of work.
❌ Portfolios aren't very customisable, so it's hard to add personality.
4. Shorthand
✔️ Best for: Writers, designers, videographers, and animators who want to make their work pop.
💰 Pricing: Creatives can publish up to 3 stories for free with Shorthand's Prime plan.
If you're looking for a different kind of online portfolio, Shorthand could be the answer.
Our no-code platform brings online portfolios to life using scrollytelling technology and templates with responsive text, font, and video. Using Shorthand, you can host interactive stories on your own servers and update your portfolio using simple 1-click publishing.
For creatives who want to showcase a snippet of their best work in an engaging way, Shorthand takes visitors on a journey. They can scroll through a project and view images and video in a full-screen lightbox.
If they like what they see, they can contact you through your existing website as Shorthand stories live inside your domain.
Best features
✔️ Unlike other portfolios on the list, Shorthand gives creatives control over what readers see. You can pick what images are shown to your audience when they scroll and what text/information you want them to see at a certain time (read more about how scrollytelling works here).
✔️ Our extensive support documentation and knowledge base means no learning curve when using Shorthand.
✔️ Shorthand is great for beginners and all Shorthand stories look great on mobile devices.
5. Portfolio box
✔️ Best for: Designers, artists, and illustrators.
💰 Pricing: Free for students. Paid plans start at $3.50/month.
PortfolioBox is a simple online portfolio builder that is easy to use out of the box.
Creatives can pick from premade, flexible templates and upload image galleries, projects, and past projects straight onto the site. The free plan is limited to 30 images, but there's enough in the basic package to showcase your best work without compromising on space.
Like Dribbble and Behance, PortfolioBox also has an inbuilt shop where creatives can sell prints and designs to visitors — without a commission fee.
Best features
✔️ Templates are designed using grids and boxes, so they're responsive and neat on any device.
✔️ It's multilingual, so designers can use multiple languages including English, French, and Chinese in their portfolio.
Downsides
❌ Custom domains are only available on a paid plan.
❌ Portfolios are tagged with a PortfolioBox link on free plans.
6. Fabrik
✔️ Best for: Filmmakers and 3D/CGI/VFX artists.
💰 Pricing: Free trial available. Paid plans start at $9 a month.
Fabrik is an online portfolio tool for all the filmmakers and special effects artists out there.
It's packed with features like lightboxes, sliding galleries, and film strips to really make any media files shine. The website builder's intelligent themes tool means you can change up your portfolio's look without having to tough or more your images — it's all done automatically.
Fabrik also supports full-resolution photography, every visitor to your portfolio will be able to see the best of your work without compromising on quality.
Best features
✔️ Customize colours, fonts, and layout styles using no-code tools.
✔️ Social media integrations make it easy to share your portfolio across different channels.
Downsides
❌ The features come at a price — there's only a 14-day free trial available before you have to pay.
❌ Average customer support (only email available).
7. Journo Portfolio
✔️ Best for: Content writers and journalists.
💰 Pricing: Free plan available.
Journo Portfolio is a basic portfolio maker for writers who want to save articles and clippings online.
The site is simple. Just add content using a URL, and Journo Portfolio will automatically populate the title, publication name, content, and hero image into your profile. If a link isn't available (or you're wary of it being removed in the future), you can also add clippings using a PDF so it can be viewed easily.
Although there are only website templates to choose from, Journo Portfolio has enough basic features for a simple site that doesn't take much time to put together.
Best features
✔️ RSS feed so content can be imported automatically.
✔️ Built-in analytics to track how often your portfolio is being viewed.
Downsides
❌ Free plan is limited to a maximum of 10 articles.
❌ Custom domain names are only available on the pro plan.
8. Coroflot
✔️ Best for: Designers.
💰 Pricing: It's free!
Coroflot is a unique option for designers looking for something different to Dribbble or Behance.
Online portfolios are easy to build. Just create a profile and upload a project inside the dashboard. As it's geared towards more complex design portfolios, 3D models and detailed mock-ups can be uploaded and shared with fellow Coroflot designers who can then like and comment on them.
There's also a "discover" section on the site, where companies can search for designers using tags to find someone with the right skills and expertise.
Best features
✔️ The platform doesn't charge any platform or transaction fees.
✔️ Companies looking for a designer can upload a budget so it's easier to find projects that fit your salary expectations.
Downsides
❌ Limited customisation—you can't change simple features like the portfolio's background or hyperlink colours.
❌ Inbuilt messaging is clunky, and some users have reported issues with replying to other users.
9. Dunked
✔️ Best for: Creatives and designers using video and audio.
💰 Pricing: Free plan available for a limited time.
Over 100,000 creatives are using Dunked to showcase their work online.
The platform's gallery of super sleek templates is its main drawcard. Each template is built with a simple UI and is easily customisable depending on what projects you want to highlight. You can upload work straight from Flickr or YouTube, or drag and drop files straight into the dashboard.
Once your work is uploaded, you can customise the template to match your unique style.
Best features
✔️Simple one-page portfolios with eye-catching designs.
✔️Easily customise your portfolio with the drag-and-drop editor.
Downsides
❌ It's a little technical. To get the best out of Dunked, you may need to brush up on your HTML and CSS knowledge.
❌ It doesn't support text-based portfolios that need blogs or case studies.
10. Wix
✔️ Best for: Creatives who want a customisable portfolio.
💰 Pricing: Free (but limited) plan available.
The last platform on our list is Wix, the out-of-the-box web builder with a surprisingly generous online portfolio tool.
With over 60 templates to choose from (designed around industries like photography, illustrators and videographers), you can choose a theme that suits your style. Wix's built-in apps make it easy to customise the portfolio and add links, galleries, and contact forms wherever you want them.
Using Wix's inbuilt editor, you can even change fonts, text, layouts, and add CSS to ensure your portfolio matches your personality.
Best features
✔️ The drag-and-drop editor makes changes to styles and layouts a breeze.
✔️ Wix's SEO Wizard makes it simple to add tags and 301 redirects so Google can find you.
Downsides
❌ Unless you pay for a premium plan, Wix's banner is permanently attached to the top of your portfolio.
❌ Wix's templates aren't mobile responsive out of the box — tweaks are needed.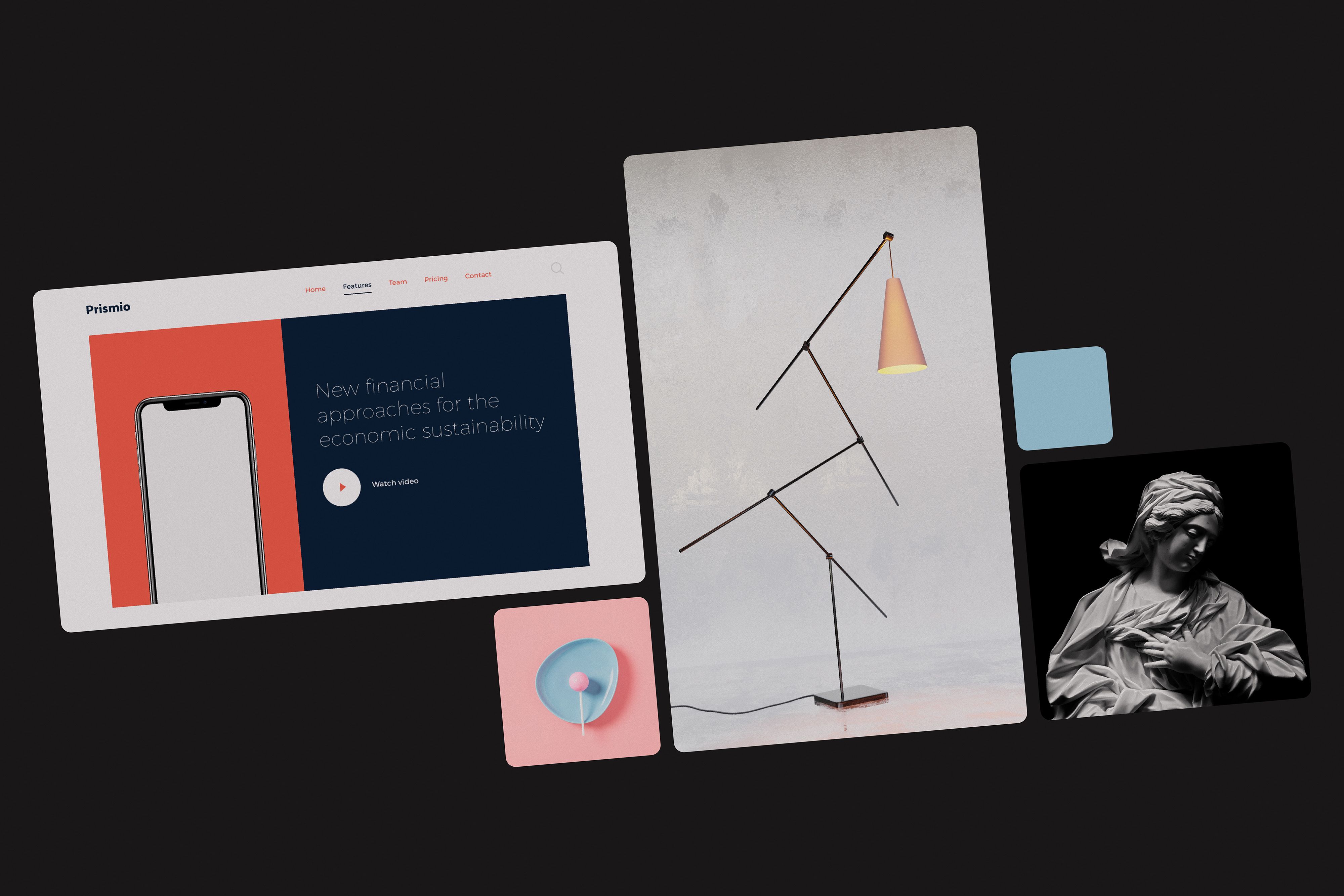 Pick an online portfolio tool that matches your goals
Online portfolios are a great way to display your work and bring in new business.
However, not every online portfolio tool is made the same. While some are geared towards photographers and videos with image and photo features, others, aimed at writers and journalists, are basically digital clipping folders.
Choosing a platform that matches your goals means that you'll showcase your best work in the best way, and give potential customers an easyway to contact you and purchase your designs.
With so many free tools out there — there's no better time to create your digital resume with an online portfolio.
Kimberlee Meier is a B2B/SaaS Content Writer who helps start-ups fuel their growth through quality, evergreen content.