 Dancing with the AI ghosts on the page, and other digital publishing trends for 2023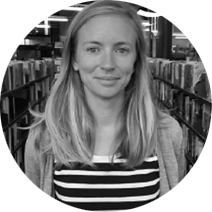 Thomasin Sleigh — Senior Copywriter
One of the best parts of my job is when, every two weeks, I comb through all the recently published Shorthand stories and pick ones to celebrate in our fortnightly newsletter and on social media. Since starting at Shorthand, I've consistently been startled by the bright and brilliant stories people tell with our platform. Though our team works day to day on this product, it's journalists, videographers, writers, and content creators of all stripes who innovate, push the limits of what Shorthand can do, and create important and timely digital content.
My work here means I can look across the work of digital storytellers and, while it's definitely not a high horse, it is a vantage point (a small knoll, maybe?) from where I can watch trends, small innovations that might forecast bigger shifts, and new modes of online communication.
So, in the interests of sashaying into 2023 with a spicy round up on The Craft, here are some of the digital publishing trends I'm hopeful to see more of this year.
Seamless audio embeds
On ye olde internet of the '90s and early 2000s, sometimes you'd be lucky to have unsolicited music autoplay when you opened a webpage. What a joy! It was startling and often embarrassing, especially if you were in a public place or sitting at your desk in a quiet, studious office.
Thankfully, digital media has largely stopped pouncing on us with surprise audio, and music or ambient sound is increasingly used in more integrated and thoughtful ways by online publishers to heighten the message or tone of a piece of content.
The Beautiful Truth is a UK-based magazine and their documentary, 'Rewilding', focuses on Jonathan Thomson, an ecologist who is rewilding Underhill Reserve, an area of private land in England. In this article, when you click on the audio player at the top, you hear the peaceful, ambient sound of the countryside and then the footfalls of someone walking through grass. The audio intimates two things: the serenity of a day in the woods and, contradictorily, the hard work that Thomson is doing to take his land back to this serene, original state.
Similarly, this statistics-packed article by The Quint on the history of the Football World Cup is accompanied by the mood-building sound of the crowd at a football match. It's the perfect choice for this piece; it immediately transports the reader to a football match, but doesn't intrude on the reading experience.
In 2023, I look forward to seeing how the user experience of embedded audio progresses, how podcasts and written content continue to meld with each other, and how content creators nudge their readers to play complementary sound in ways that are at once gentle and persuasive.
Documentaries in a frame
The 'Rewilding' article and doco by The Beautiful Truth exemplifies another trend: placing a documentary, or longer video, inside a webpage that heightens the aesthetic of the documentary, strengthens its message, and links out to connected articles and content.
'Rewilding' introduces and supports an embedded documentary of the same name through its ambient audio, the lines of poetry by nineteenth-century poet Gerard Manley Hopkins, and vivid visuals.
Stuff's powerful documentary, 'Fire and Fury', released mid-2022, also shows how a documentary can be framed, or housed, in digital content that reinforces the core video's message. 'Fire and Fury' was an investigation into disinformation in Aotearoa New Zealand and focussed on the culmination of discontent and confusion that erupted in the form of protests outside the houses of parliament in February 2022.
The main page of 'Fire and Fury' links out to guides, a backgrounder on the doco, and other new content that supports the main video. These elements are all seamlessly tied together by the sinister aesthetic that pervades the video, photos, and even the glitchy animation of the title text.
Transparency and trust
'Fire and Fury' challenged its readership with a close look at the spread of misinformation in Aotearoa New Zealand and the toxic mix of messages that gained velocity during the COVID-19 pandemic.
Misinformation and trustworthiness will continue to be an important topic for digital publishing platforms and outlets in 2023. How should journalists and other content creators ensure the integrity of their work, and communicate this integrity to their audience?
It's an obvious point, but referencing and credits mean readers can see where and how creators have got their information, and I've been seeing more detailed credits in longform digital stories. Beyond a simple caption, or a writer's byline, many Shorthand stories — such as this QEII memorial piece by the Belfast Telegraph, or this detailed climate change investigation from Expresso — are more upfront about where images come from and who has produced, written, and collaborated on a story.
Online design has more interactive flexibility than traditional publishing, and I think there are untapped UX possibilities, across both desktop and mobile devices, for where references and credits can be accessed and displayed. I'm hopeful in 2023 we'll see more experimentation in this area.
Intertwined images and text
Everyone at Shorthand was amazed by this article from M+ magazine, a digital publication coming out of M+ Gallery in Hong Kong about the Japanese artist Yayoi Kusama. It's full of archival images and details about the artist's flamboyant and fascinating life, but also uses the linear space of the screen to great effect to arrange all of this detail into a scrollable, understandable chronology.
A powerful component of this story is the scroll-triggered zooming (at Shorthand, we call it scrollpoints) that guides the reader in, out, and around Kusama's artworks, such as No. H. Red (1961) and Imagery of Human Beings (1987). The same can be seen in this story, 'El 'Photoshop de Goya'' by El Periódico in Spain, which uses the micro/macro flexibility of scrollpoints to discuss a mystery in a painting by Francisco Goya.
Zooming in and out of an image with the swipe of a finger can reinforce important ideas, as the eyes of the reader can be focussed on a specific area of an artwork or photo, while the accompanying text talks about it. Scrollpoints enable text and images to be more intertwined with each other, and realises the immersive potential of reading online.
Inline translation
ReoAko is a new app that was launched in Aotearoa New Zealand in 2022. The app allows people to weave te reo Māori (the Māori language) into their English language websites and other digital content, such as exhibition displays. The reading experience is elegant across both desktop and smartphones: words in Māori appear in the English text, and, if people hover over them, the English translation appears and you can also click or tap to hear an audio snippet of the spoken word.
ReoAko is a seamless app that integrates with multiple CMSs and formats; it supports the revitalisation of te reo Māori and encourages New Zealanders to learn more Māori vocab.
Stuff, a major outlet in Aotearoa's digital publishing industry, have already been experimenting in recent years with inline translation and tooltip functionality. Their impressive story, 'Enduring: Restoring the Heart of Te Urewera', includes tooltip translations of English to Māori, which are particularly relevant to this investigation of Māori/Crown relations in the central North Island of Aotearoa New Zealand.
It'll be exciting to see where publishers of online content take translation apps such as ReoAko in 2023. They have enormous potential as educational tools and, in some contexts, drivers of decolonisation.
AI and the digital ghosts on the page
At the time of writing, there is much chatter about the potential of GTP-4, the newest version of OpenAI's generative chatbot, which is slated for release in early 2023. Though there is little confirmed information available, tech commentators are whispering that the leap from its previous iteration, GTP-3.5 (just released in November) is astronomical.
Of course, artificial intelligence, algorithms, and machine learning have been ghosting our words for a while now. Whenever Google recommends an end to my sentences, in its subtle, grey writing, I feel a frisson of irritation — I don't want to say it that way! Or when Grammarly pops up in an app with a suggestion of where to put a comma, I think, "I know, I know, get out of my way." This is because I am a writer and I like to think I have some skills in this area, and I don't need computers telling me what to do, thank you very much. However, when I'm writing, I merrily spend my time asking Google for synonyms, when to use apostrophes in double possessives, and accepting its spelling corrections, so my hypocrisy is evident.
Though, is this perhaps a happy equilibrium? Should AI technologies support humans to write better, be more original, and pick up repetitive writing tasks? Because, let's face it, most transactional or explanatory writing only needs to be average: factual (something that GPT-3.5, with its complete lack of references, struggles with), prosaic, and functional.
I would say this though, I'm protecting my wordy patch. 2023 may be a tipping point, though, where more and more AI-generated language spills out onto the web — across search engine results, digital marketing, and social media platforms — particularly as a recession starts to bite and revenue streams and subscriptions dry up. We may need to set up structures and systems that distinguish this kind of writing. Do readers and subscribers have a right to know when words are written by an AI?
These are a handful of trends — but there are many, many others that I haven't even mentioned. TikTok will become the biggest company on the planet, or get banned. Changes to Apple's Safari and Google's Chrome — and the loss of third party cookies and greater protection of user data — will massively disrupt advertising and content marketing attribution. The media business will continue to become The New York Times and everyone else. Google will continue to change its algorithm to combat its many potential threats, particularly AI, giving SEO professionals seasonal heart attacks. First party data will become even more important.
We live in interesting times — Twitter, one of the most powerful distribution platforms for digital publishing, now lies in the hands of one of the richest men in the world! Where and how people get their digital content is still a maelstrom and, in 2023, the seas are still roiling.